Movie Love Memorial Day is back and this time it's at length. It's a mix of talking about recently watched fare and clearing out the backlog. Dear lord, there is always a backlog.
Lucifer: The Complete Fifth Season hits DVD on May 31st
Lucifer has its complete fifth season reach DVD and Blu-ray. For some reason, I'm covering the DVD, but it's not like it matters. I'm not a huge fan of the show and I'm looking forward to the more comic accurate one in the Netflix Sandman adaptation. But, the show has its fans.
Movie Love Memorial Day would be nothing if not highlighting those off-the-wall fan love points. You get all 16 one hour episodes on the release. God shows up, you get a Film Noir style tale and one of the demon/angel things becomes a father.
The Lucifer Season 5 DVD comes with deleted scenes and a gag reel. The A/V Quality is pretty sharp, but I'd love to see what it looks like on Blu-ray.
Rick and Morty, Supergirl and Stargirl make up our Warner Brothers Movie Love Memorial Day fest
Well, I get that they are TV shows. But, I consume all media as one. We've talked a ton about Rick and Morty in the past. So, why cover the Rick and Morty: The Complete Seasons 1-5? Well, it's a fun and neat package of all the past seasons of Rick and Morty. Most of the kids that would want it in one stop will wait until it all shows up on HBO Max.
But, there are still physical media devotees among the young and this release is for them. All of the special features are the same as the standalone season discs.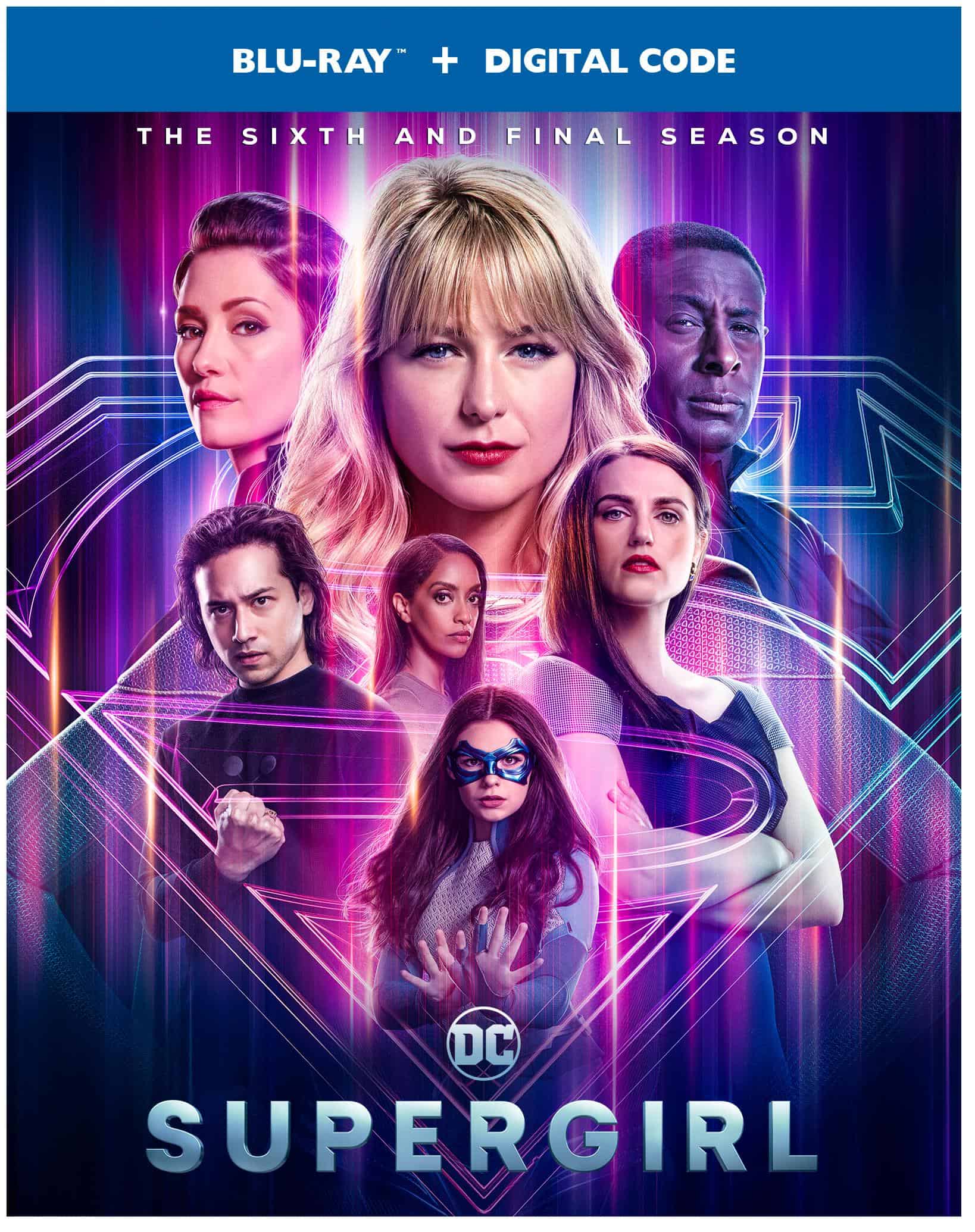 Supergirl celebrates its sixth and final season earlier this year. For a show that got off on such a bad foot with me, I have loved so much of what they tried to do. As Movie Love Memorial Day carries on, I study how this Superman Family show covered everything I love about that corner of the DC world. The Legion of Super Heroes, Phantom Zone, 5th Dimension Imps and Lex Luthor being a real bastard are all on display.
Supergirl comes with a Farewell Tribute to the show
A handful of deleted scenes
So, why didn't I love it? Well, as with a lot of comic book action on TV, they don't know how to mix it out right. Adaptation is a tricky business that obviously leaves a lot on the table. But, let's talking about the best DC Comics to TV adaptation so far…Stargirl.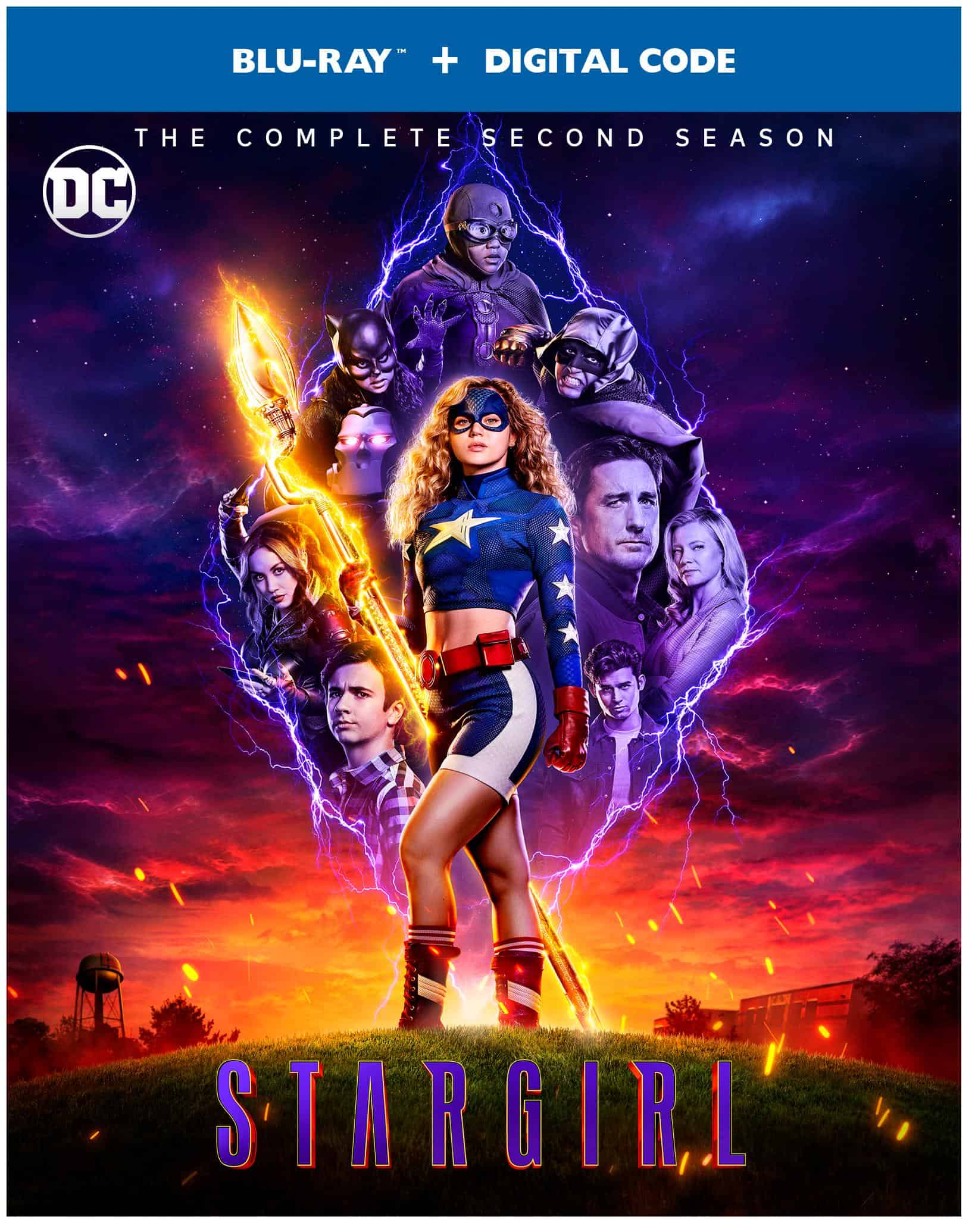 Stargirl is my favorite comic oriented show this side of Doom Patrol. However, it's the kind of model of a show that gets kids into comics and other fare. We need this as a comic book community more than whatever Feige throws onscreen. All of the MCU is preaching to the choir and related action fans. There is very little that frames that exact appeal to kids and young teens.
The second season of Stargirl doubles down on its JSA appeal and starts pulling characters from Infinity Inc. While the first season ended kinda definitely, Eclipso and the other threats set up so much to come in Season 3. The Blu-ray comes with a featurette, gag reel and a look at shooting in Georgia. The A/V Quality is on par with Stargirl Season 1.
Fear comes to DVD on June 14th
Fear is a new Bulgarian film from Film Movement. It's a recent movie about an African refugee trying to make his way to Germany. When he encounters a local woman, a friendship blossoms and things go up a notch. You also get a rather funny bonus film on the DVD. The Movie Love Memorial Day continues.
Comedy Confessions comes to DVD on June 14th
While watching Comedy Confessions, I kept wondering when the documentary was shot. It's a film about three comedians who are practically homeless and how they keep fighting for sets in LA. One of them just happens to be Tiffany Haddish. Being a comedy nerd, I knew that Keanu was her big break and Dom Irrera had been mentoring her at some point.
Film Movement and Omnibus should be proud of this one. Comedy Confessions is the kind of documentary that could easily fall between the cracks. Thankfully, we get on a standard DVD in an easy to digest format.
Caged Birds comes from Corinth Films on June 14th
Caged Birds is based on a true story about how one lawyer fought the corrupt 1980s Swiss prison system. I didn't even know that Switzerland had a corrupt prison system. Everything is fairly standard and I recognized one guy from having starred in The Monuments Men. Beyond that, it's a whole lot of pretty cut and dry material. The A/V Quality is strong enough for a recent release.
Shooter came to 4K UHD. I wanted to talk about it as part of Movie Love Memorial Day
It's always nice to bring up one movie about our armed services on Movie Love Memorial Day. Stick with me, I want to make this an annual thing. Shooter gets the 4K UHD treatment with a new steelbook and all of the special features from the last Blu-ray. Hell, I think I still have a HD-DVD of Shooter.
We've got another Wahlberg and Fuqua movie coming up with Infinite.
La Dolce Vita, Kinky Boots and Yellowstone Season 4all arrive from Paramount
La Dolce Vita will be revisited again, as we have a breakaway part for our Fellini section. That being said, it's one of the milestone classics of World Cinema. It is the Italian film people think of when they think of Italian movies. So, why haven't most people seen it?
If Movie Love Memorial Day does anything, I hope it gets you to watch more movies this summer. Honestly, I think this is about the third copy of the movie I own in HD. Movie Love Memorial Day has given me time to move through the stacks and see that I have a lot of physical media on hand.
Kinky Boots escapes from the Miramax dungeon and gets a proper Blu-ray release in America in time for Pride month. You get a new commentary, featurettes and a commentary. While I wasn't a big fan of the film, it's hard not to see the cultural phenomenon that has appeared around the movie in certain circles.
Yellowstone is a funny thing. While I had to reformat the Season 4 review, they announced a new spin-off starring Helen Mirren and Harrison Ford. This thing is turning into redneck Law & Order at this point. I'm hoping for Yellowstone: 1960s next. Maybe one of the ranchers was involved in Bell Helicopter and they helped LBJ stage the JFK assassination?
Season 4 comes with a collection of special features that will explain everything about the Duttons and their salty language. Want a fun game? Pop on the prequel series on Paramount Plus and watch your older relatives overreact to the language. Movie Love Memorial Day continues!
Oranges and Sunshine kicks off our Cohen Collection Blu-ray love fest
Oranges and Sunshine is one of those World Cinema films that I find myself watching once every 2-3 years. I'm not a big fan of the film, but it's one of those modern releases that pleases crowds. The film stars Emily Watson who always has a big arthouse appeal.
The film is based on a true story about how orphans were sent from the United Kingdom to Australia. When they got Down Under, they were basically turned into indentured servants. It's amazing to see a tale like this that didn't happen so long ago. The Blu-ray comes with interviews, featurettes and trailers. Pick it up thanks to Movie Love Memorial Day.
Outside the Law keeps the Cohen train going on Movie Love Memorial Day
Outside the Law and Two Men in Town were the next up on the screening list. Honestly, I knew of Outside the Law back when it got an Oscar nomination for Best Foreign Language Film. Two Men in Town is another one of those movies that seems to be getting a 10th anniversary release. Both are stories about crime and liberation told from Algerian and American perspectives. Great stuff all around and worthy of the Movie Love Memorial Day.
My Afternoons with Margueritte is another one of those French films I've watched a lot of in the last few years. Americans aren't really sure what has become of Gerard Depardieu, but he's had a decent career in French cinema so far. I'm starting to realize that a lot of these discs are 10 year anniversary reissues. It's pretty cool, but I could have stood a commentary on the release.
The other Cohen discs we watched were Gagarine, Jigsaw and Dementia. While I want to expand on these titles past the Movie Love Memorial Day. I figured we needed to discuss them at least. Cohen has done right by John J. Parker and Val Guest with these releases. While I saw them turn a cult corner with Expresso Bongo earlier in the year, these are films cut from a different than arthouse cloth.
The same goes for Gagarine. It's a recent film release for the Movie Love Memorial Day event. But, it plays on all of that Euro centric closed community living that has popped up everywhere from Attack the Block to Dredd. French cinema seems to have a ton of concerns over this sort of thing, but with a fantasy bent. Loved it.
Dementia and Jigsaw are more cut from the early 50s – early 60s cloth. The kind of material that made for smarter Drive-In fare, but also played as standalone movies. Brit Noir and B-movie schlock plays together in a way that feels smarter than it should be. I'm actually reading right now the source material for Jigsaw. I highly recommend it as the Movie Love Memorial Day continues.
Year of the Jellyfish wraps up the Cohen Collection love for now. But, let's give the Cohen movies the Movie Love Memorial Day push they need. Often called a French Eurotrash cult classic, it is what you think it might be but better than an Emmanuelle movie. I would have loved a commentary on this one, but not sure how many of the crew are still alive. The Movie Love Memorial Day event continues!
Never forgot the Indies on Movie Love Memorial Day!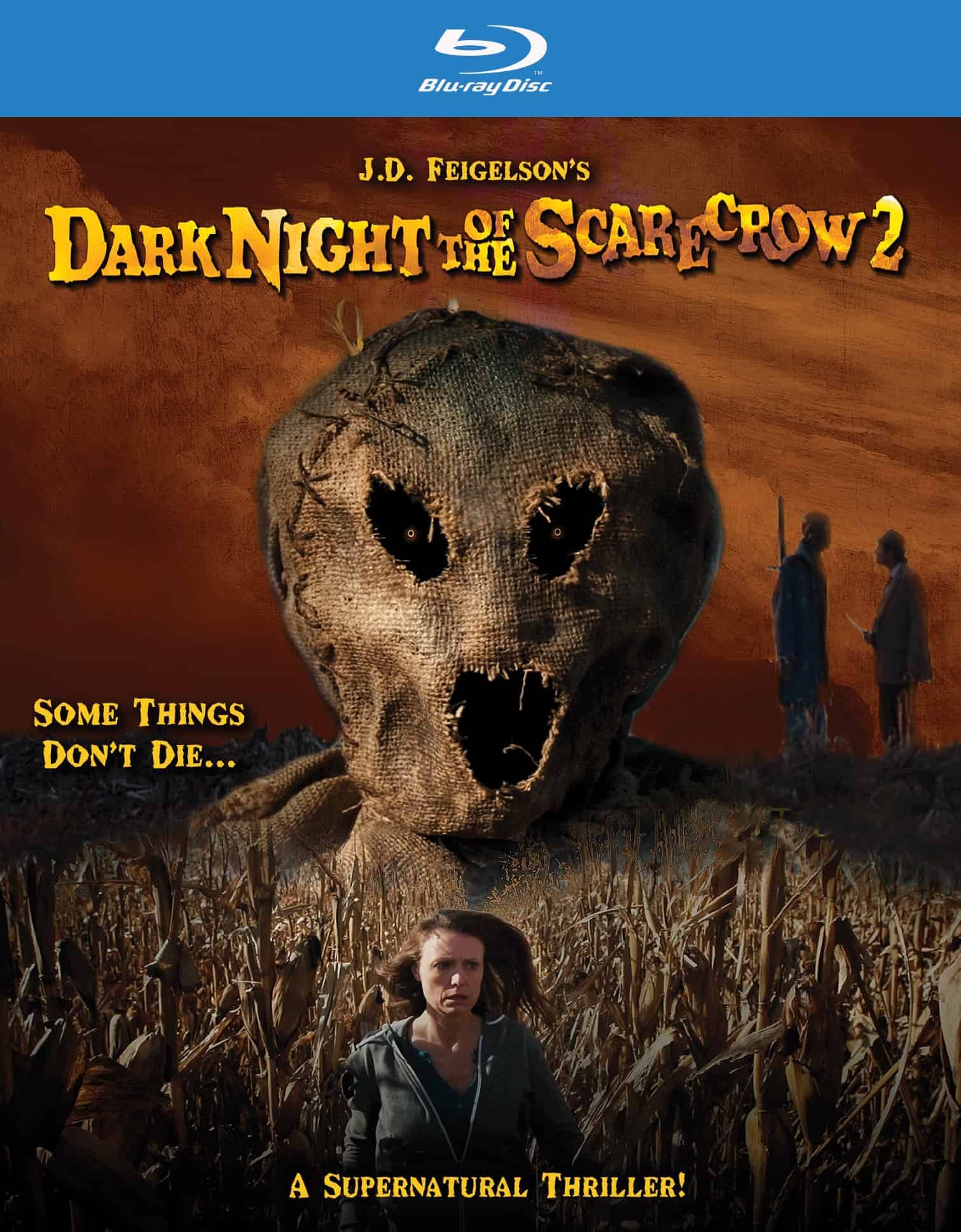 There are a ton of indie movies, documentary and things we'll wrap up Movie Love Memorial Day with right now.
The Beatles and India, Mutant Blast, A Dangerous Man, Dark Night of the Scarecrow 2 all arrive from MVD
The Beatles and India is a brand new documentary filmed at all of the sites in India that the Beatles visited. You get the usual rock documentary staples of archival footage, photos and talking head interviews to piece it all together. Honestly, it's deeply niche for all but the most die hard Beatles fans. If that's you, then check it out.
A Dangerous Man is a Steven Seagal from the 00s. Go off of that and you can figure out the rest of the movie. You get a Behind-the-Scenes featurettes with cast interviews as the sole special feature. For a movie that I didn't know existed prior to a week ago, it looks decent.
Mutant Blast is a Troma film which means I should love it. However, I find myself drawn to the special features on movies like this. Every Troma movie has a fascinating production story. Sure, the subject matter is cool to watch, but I love hearing how these things come together. Also, the movie plays short with a shit ton of language options.
Finally, Dark Night of the Scarecrow 2 is here fresh from 2021. Why wait so long to make a sequel to a cult classic TV movie? I would love to learn more about the history of the film, but damn it doesn't really play that well. The original film is a personal favorite, so I guess that is pushing me towards negativity.
Two more before we leave Movie Love Memorial Day: Ordinary People and Wheel of Fortune and Fantasy
Ordinary People is more of a Trivial Pursuit question than well remembered movie. When you remember that it bypassed Raging Bull, Coal Miner's Daughter and The Elephant Man, things hit differently. Hell, it stole a win away from The Stunt Man. Hindsight is a bitch, but it also makes examining the culture at the time into a fascinating thing.
That lingering sentiment out of the late 1970s was a lot of fascination with the mild details of the nuclear family breaking up. It was handled with the grace of a 12 year old having a hard time understanding their parent's divorce.
The Paramount Presents Blu-ray comes with brand new special features ranging from featurettes to a trailer. I like what I'm seeing and would recommend it to Oscar completists.
Wheel of Fortune and Fantasy is the film that Ryusuke Hamaguchi made right around the Drive My Car times. While the physical media fans wait for that recent film to arrive via Criterion, check out this underseen World Cinema masterpiece.
I haven't seen Happy Hour or Asako I & II yet, but I'm familiar with the kind of Japanese drama about modern romance and interpersonal relationships. Director Hamaguchi plays well with how people interact in terms of regret and memory.
The Blu-ray comes with a director's interview that plays well. The A/V Quality comes with a bonus short film and stellar A/V Quality.
A Taste of Blood is how we're going to cap off the last of Movie Love Memorial Day. It's been a long day of going through movies and we've talked a lot about the Tolstoy adaptation on the site. You get the CD soundtrack with the movie and special features ranging from a trailer to image slideshow and the original audio track.
I don't want to undersell how great of a movie this is, but I also don't want to spoil it. If you dig horror films like Black Sabbath, then I'd recommend checking it out. This has been Movie Love Memorial Day.
So, what was the point of Movie Love Memorial Day?
Movie Love Memorial Day gave us a chance to get caught up on all of those lovely movies we want to talk about and set up those that we will revisit.
But, what's more incredible is the wide and varied range that 2022 has brought to us. Given the sheer volume of movies to come, it's going to be quite a year. Now, I could have picked a better Holiday to do this on, but time is a commodity.
So, enjoy hopefully this last quick dump and hang with us as the new patterns shift into place on AndersonVision. See 'ya tomorrow.