Rick and Morty is officially at the halfway point. Well, that's if you follow narrative structure and the ramblings of hardcore Rick and Morty fans. But, how did we get here? The wheels started coming off when Marvel started poaching their writers. Then, they ran into the same thing that hit other long-running geek culture shows. They simply ran out of ideas.
Adult animation requires an insane amount of production time, while also staying relevant enough to win over mature crowds. Things like continuity, narrative relevance and arching themes come into play. That and you're more likely to get exposed to faux backlashes and people writing thinkpieces about your negative impact on fill-in-the-blank. What's funny is by the back half of this season, the show was addressing the exact same things. Rick and Morty had started to run its course.
Then, they reset everything in a slightly more advanced way than the Season 3 opening. But, even that feels like a retread of Rick and Morty that hit better back during its initial run. Yeah, the two crows thing was cool, but that finale felt rushed for a reason. Figure out what you want to do and quit padding for a time. I don't care how many episodes Adult Swim gave you. Focus on the narrative first.
The fifth season of Rick and Morty kinda suffered a tad bit from this waiting to make a point. Evil Morty and what lies beyond the Curve is the ultimate point of this series. Rick Sanchez is a manufactured God who has kneecapped the Multiverse to favor his take on things. Sure, we get to see the origins that spawned Rick and Morty finally, but the rather important finale threw water on that as well. Does it matter if we see why Rick now? It feels a little late at this point.
Now, it's all about the potential of a universe with no Rick. How does a world respond to a Rick sized threat when they have had time to prepare? What is Evil Morty going to discover in the Multiverse? Those are real questions. Just get to the point instead of bringing Bird Person out for the umpteenth time. By next season, he's going to be a pile of feathers and an eyeball.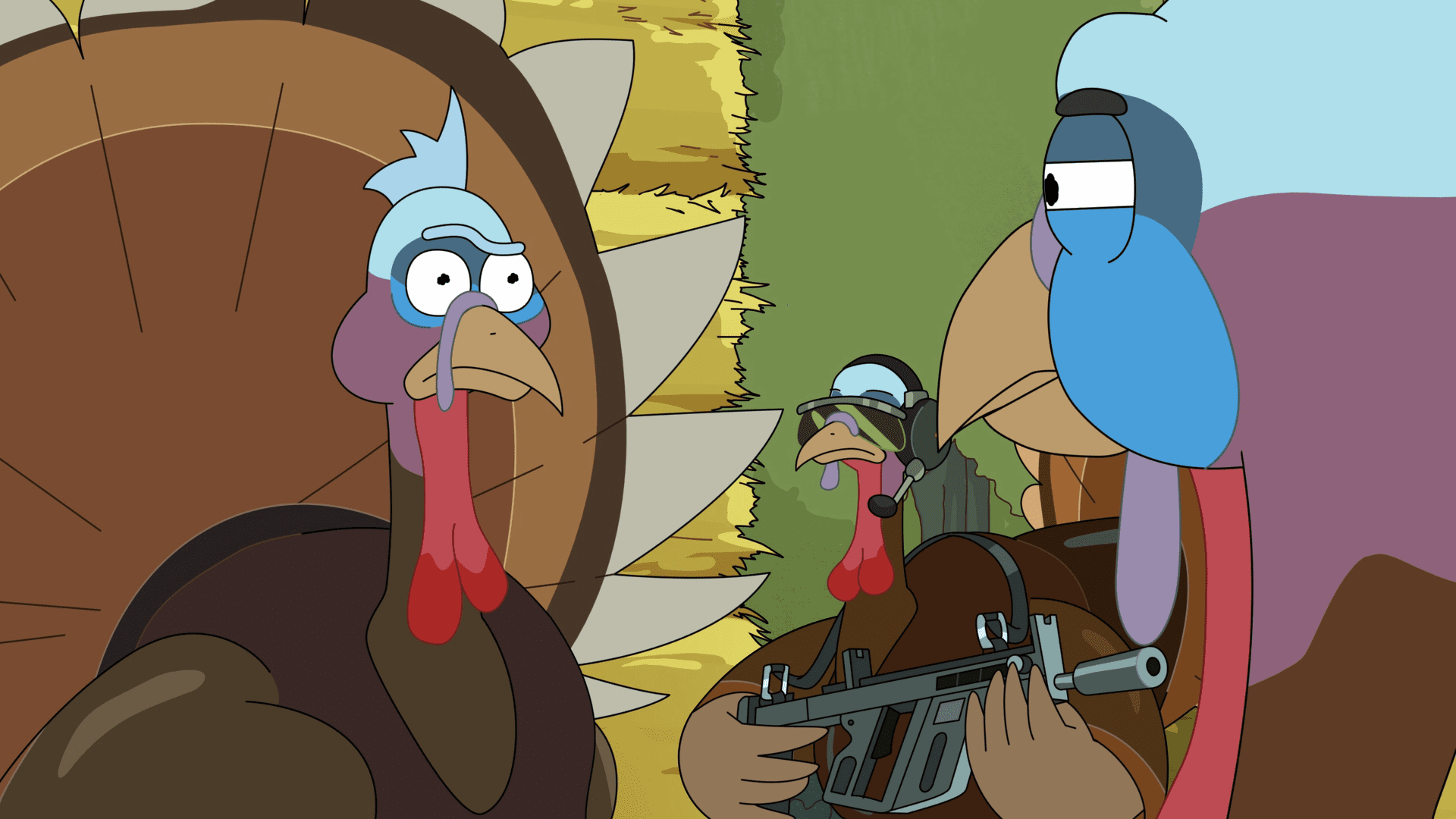 Over the course of 10 episodes, nothing felt cohesive. There were points to be made, but they either came late or left you waiting for the next season. Serial entertainment will do that to you, but damn. They even trotted out Mr. Poopy Butthole one more time to slam the over-excited members of the fanbase for caring so much. Even if it's a very trite speech about making the most of your time, the schtick is running thin.
Rick and Morty: Season Five is a disappointment. But, it's the kind of disappointment that comes from four years of exceeding expectations and then falling short. There is no reason to sound any alarms until after the next season. But, that doesn't mean that it's suddenly going to make fans out of people that don't dig the show. Nothing major changed. It just didn't hit just right.
Warner Brothers and Adult Swim bring Rick and Morty's fifth season to Blu-ray with featurettes and an exclusive look at the making of the season. The A/V Quality is typical for these releases. It's easily better than the Adult Swim HD I see during broadcast. However, I'm curious as to why they went to a steelbook format for this season. It kinda came out of nowhere. Oh well, I'd recommend a purchase to fans.
Rick and Morty: The Complete Fifth Season arrives on Blu-ray on December 7th, 2021