Anton Corbijn is a celebrated photographer, creative director, and filmmaker who is best known for his iconic portraits of musicians and artists. He has now released his first feature-length documentary, "Squaring the Circle (The Story of Hipgnosis)," which tells the story of Storm Thorgerson and Aubrey "Po" Powell, the creative geniuses behind the iconic album art design studio, Hipgnosis.
During the 1960s and 1970s, record companies didn't dictate what album covers should look like. Storm and Po did. They conjured sights that no one had previously thought possible, produced visuals that popularized music that had previously been considered fringe, and were at the white-hot center of the maddest, funniest, and most creative era in the history of popular music.
The documentary features brand new interviews with Roger Waters, David Gilmour, and Nick Mason of Pink Floyd, Jimmy Page and Robert Plant of Led Zeppelin, Paul McCartney, Peter Gabriel, Graham Gouldman of 10cc, Noel Gallagher, and many more.
Anton Corbijn is a polymath in photography, music videos, feature films, graphic design, and commercials. He has immortalized some of the greatest artists of our time, capturing their soul and charisma in his iconic portraits. In addition, he has directed music videos for U2, Johnny Cash, Arcade Fire, Depeche Mode, Nirvana, Metallica, Nick Cave, Coldplay, and The Killers.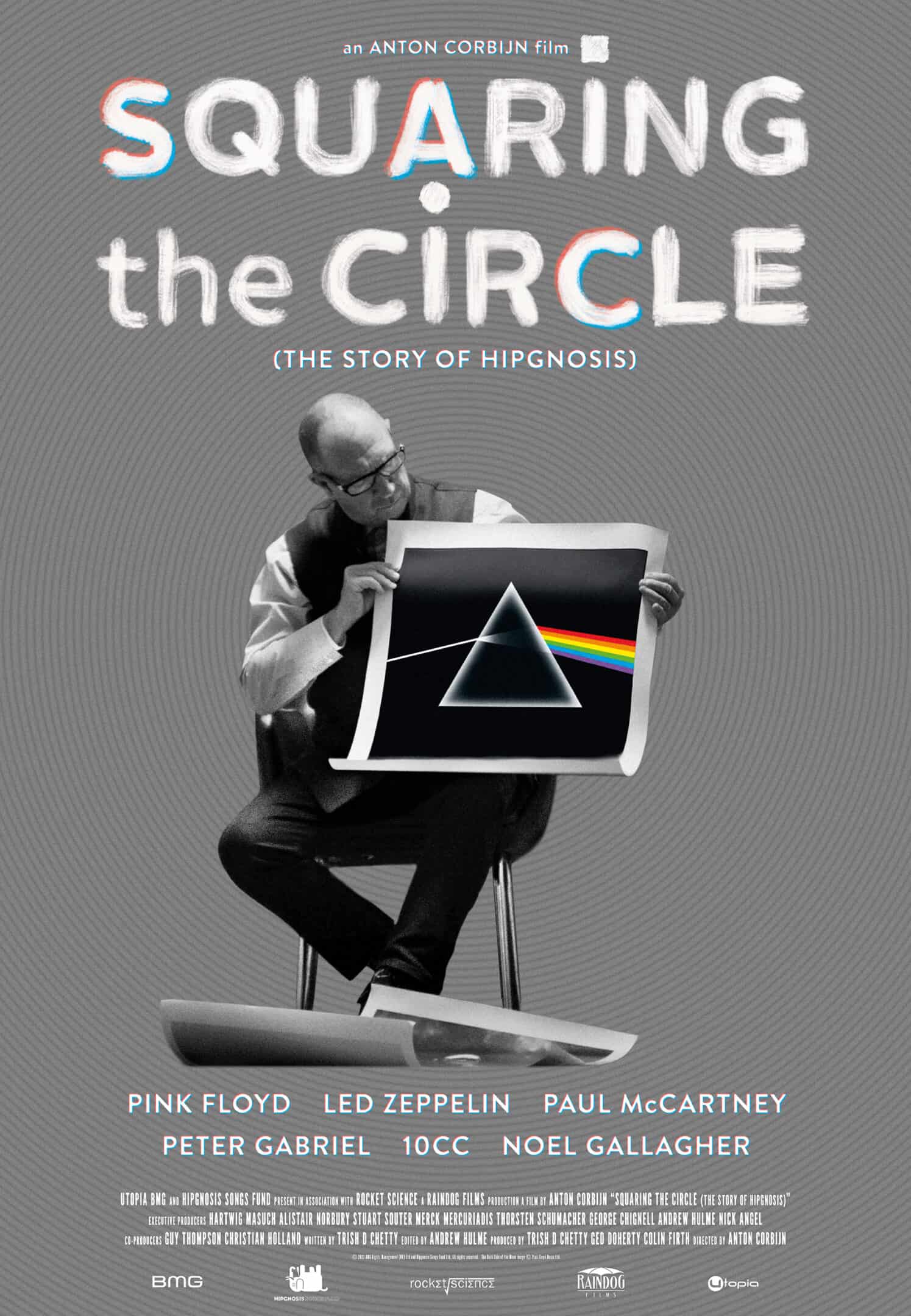 In 2006, Corbijn released his first feature film, "Control," about the life and death of Ian Curtis, Joy Division's lead singer. The film won around 20 awards worldwide, including 5 BIFA's & the Camera d'Or Special Mention at the Cannes Film Festival 2007. Since then, he has made "The American" starring George Clooney (2010), "A Most Wanted Man" based on the novel by John Le Carré featuring the late Philip Seymour Hoffman (2014), "Life" about James Dean and photographer Dennis Stock, which stars Robert Pattinson and Dane DeHaan (2015), and "Spirits in the Forest," a concert film about Depeche Mode and their fans released in 2019.
During the 2020 lockdown, Anton used his time to put together a monumental book on Depeche Mode, called DM-AC, which was a huge success. "Squaring the Circle (The Story of Hipgnosis)" is his first feature-length documentary, but he has two more books set to be released this year.
Squaring the Circle (The Story of Hipgnosis) opens on June 7th