AndersonVision kicks off the last Lightning Round of 2020 starting NOW!
Arthur & Merlin – Knights of Camelot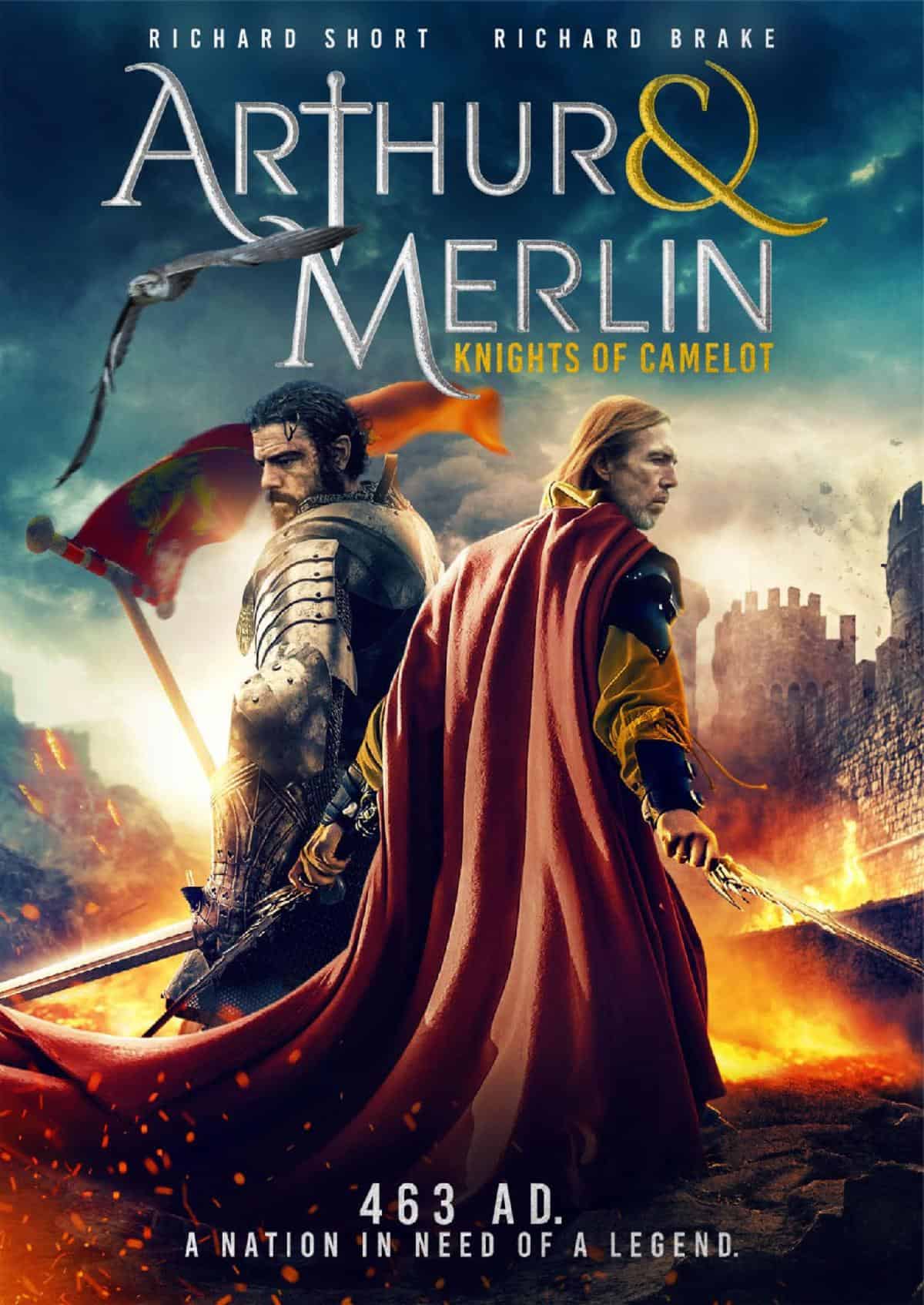 Arthur & Merlin was covered a few weeks ago at the site. Honestly, it's not a good movie. But, I'm willing to watch Richard Brake in almost anything. Hell, that one episode of Mandalorian might be my favorite thing I watched on a streaming service this year. The DVD comes with no special features. Let's keep going with the Lightning Round.
White Riot
White Riot is a fun documentary about British punk rock fighting racism. Having watched the film a few months ago, I'm still impressed with the atmosphere the film laid down. You get to see some great performances from bands that most forgot about and that's happy sad.
But, after people rediscovering Eric Clapton's questionable rants in the past, this film will be fascinating. And, that's how I loosely tie Twitter talk into the Lightning Round.
Frau Stern
Frau Stern is a fun film about a Holocaust survivor asking to die. She's 90 and loves everyone around her. But, she's old as hell and is tired of the bullshit that comes with modern life. She does drugs, hangs out with her granddaughter and generally does her best Hans Moleman impression.
The DVD comes with no special features. But, the A/V Quality is pretty solid for an international drama. The Lightning Round continues!
Riders of Death Valley
Riders of Death Valley is the latest serial restored from the film negative by VCI. If you ever wanted to watch a nearly 5 hour long Western serial, this is for you. The Lightning Round is about discovering this lost gems. But, it's more of a historical oddity rather than something that is truly entertaining.
Mutiny!
Mutiny! is a classic film about the War of 1812 or something that is now in the public domain. Young Angela Lansbury stars as the woman, while the British actors that survived World War II play the rest of the cast. VCI is hit or miss and this one is a little more miss on the A/V Quality. Lightning Round continues!
Louis Von Beethoven
Louis Von Beethoven is about the aging and nearly dead Beethoven remember his childhood Walk Hard style. You get the usual Classical composer heavyweights making their appearance in the Bonn court. Haydn and Mozart show up to drop knowledge, but this is about Beethoven remember where his life changed. The Lightning Round has uncovered another DVD with no special features.
Raining in the Mountain
Raining in the Mountain is a King Hu movie from 1979. Well, it's one that I haven't seen in its entirety before Film Movement staged a masterful restoration. Stephen Teo has a rather informative video essay in the special features. But, most of the features are pretty thing.
If you dig Ming Dynasty historical action, then this is for you. I recommend pairing it with the Criterion release of "A Touch of Zen". Lightning Round marches on!
The Killing Floor
The Killing Floor is why I love Film Movement so much. Rescuing the early Bill Duke directorial efforts is a feat that I've yet to see Criterion or the other major houses tackle. Hell, Flicker Alley and super specialized outlets have rarely put a toe into these waters.
I have mad respect for Bill Duke, so a full length review might resurface for the film in 2021. For now, I just wanted to make you aware that the film was available on Blu-ray during the Lightning Round. You get an insane amount of special features ranging from featurettes to a Q&A and interview to round out the package.
Jiu Jitsu
Jiu Jitsu was one of those movies I had 800 people telling me to watch. Due to how nutty 2020 was, I didn't get a chance to see it until the DVD arrived at AV Central. What can I say? I like Tony Jaa, Nicolas Cage and Frank Grillo. But, nothing about Jiu Jitsu felt essential.
After watching the film for a second time, I was convinced that I'd have no other choice than to throw the film into the Lightning Round. The one thing Jiu Jitsu has going for it is that it's automatically more interesting than any of the Mortal Kombat films released so far. The DVD comes with a bonus digital copy.
The Untold Story
The Untold Story is the latest Unearthed Films release. I love the Unearthed guys so much, but I feel they dig up movies to skeeve me out. Seriously, I watch a lot of movies from a lot of companies and I can't ever expect what Unearthed is about to send me from month to month. So, what about a grisly murder movie about a 1980s era Hong Kong killer?
Danny Lee writes and stars in this killer film featuring Anthony Wong in a supporting role. If you watched Hard Boiled before, you should know Wong. Anyways it's a movie that feels close to that Nikkatsu style without really getting edgelord graphic.
The Blu-ray is stacked and probably one of the best releases featured in the Lightning Round. You get multiple commentaries, featurettes, trailers and an interview with the Rick Baker.
Yellowstone: Season 3
Yellowstone returns with its third season on Blu-ray. While this show has a hell of a following, it's not something that is always front of brain for me. I can watch it as background noise while I do other things. That's not bad, as Kevin Costner just fulfills that sort of entertainment value for me.
The Blu-ray comes with over four hours of special features. Featurettes, looks at what is to come and more! We've talked about Yellowstone Season 3 before on the site. Naturally, it was bound to wind up in the Lightning Round.
Chuck Berry: The Original King of Rock 'N' Roll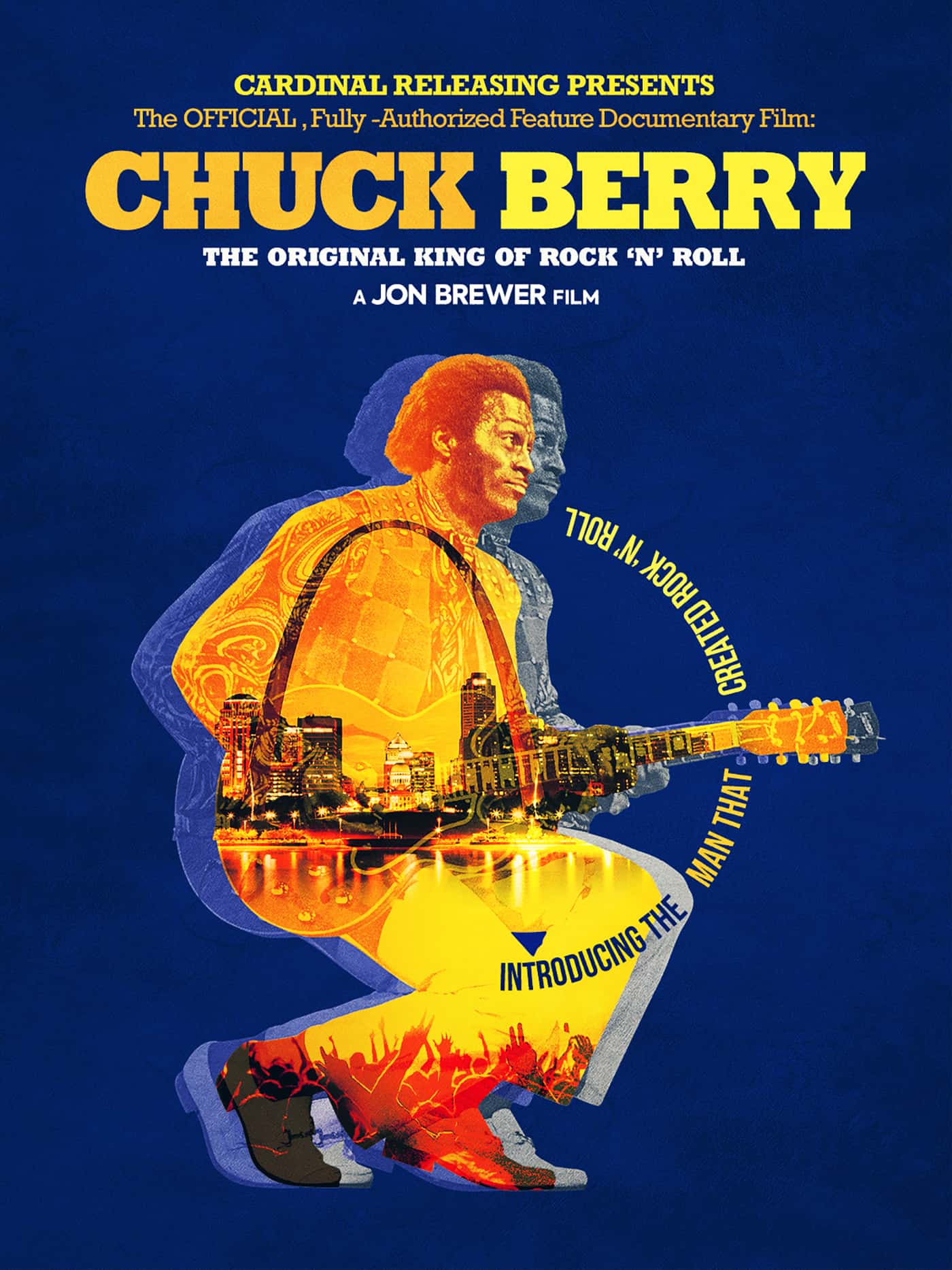 Chuck Berry gets his first official documentary with this Jon Brewer film. When I was a little kid, Rock nostalgia came back in a big way, as Berry rode that wave of fame to new found glory. You would've thought this documentary came out back then. Wrong, it's about two years old.
The UK treats American music right and this Blu-ray is no different. You get over 100 minutes of extended interviews as special features. Plus, the A/V Quality truly pops for an independent documentary.
Blade The Iron Cross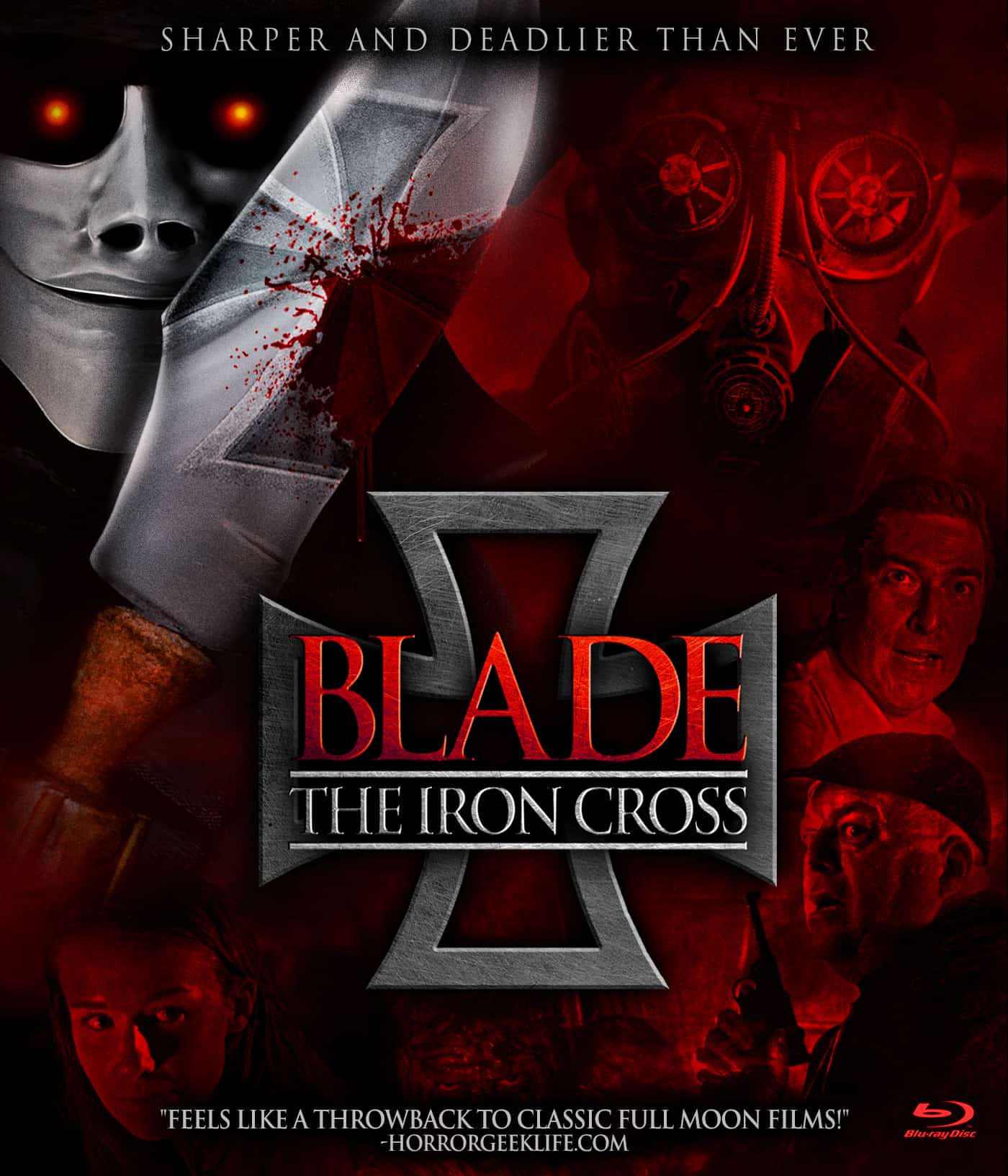 Blade The Iron Cross is the latest Puppet Master movie. I appreciate the hell out of Full Moon and love that they keep making horror after all this time. But, I was never super into Puppet Master as a kid. I loved Puppet Master I and II like everyone else. It's just that the mythos went on for so damn long.
The Blu-ray comes with a director's commentary, behind-the-scenes videos and trailers. Let's keep the Lightning Round going for the last leg.
2020 World Series Champions: LA Dodgers
MLB has released the official 2020 World Series Blu-ray. We covered the release with a dedicated page in the AndersonVision 2020 Holiday Gift Guide. But, this is the kind of release that is a guaranteed purchase for fans once a year. Multiple audio options, tons of special features and a variety of supplements makes this a must-own for all baseball fans.
Matt says Go Dodgers and read the Guide here.
P.O. BOX Tinto Brass
P.O. Box Tinto Brass was a Cult Epics film I covered awhile ago. As 2020 comes to an end, I find myself watching it again.While I'm familiar with Italian directing maverick Tinto Brass from an academic standpoint, it was an other to see a weird biopic of sorts.
Hell, I thought it was strange to see that Tinto Brass made such a sexually charged take on his life. Fellini this isn't, but I've got to say that P.O. BOX Tinto Brass held my attention more than 8 1/2. ISTINTOBRASS is featured on the second disc, but it pales in comparison to the main film.
The fact that the film was remastered in 4K automatically makes it look like the best Cult Epics disc of 2020. The two disc Limited Edition will only have 2000 Copies. Considering that each film in the set could sell that much on its own, it's amazing one-two punch from Cult Epics.
Outlets like Cult Epics, Unearthed and even Synapse are showing me films that I'd look over if it weren't for these opportunities. I'd like to thank all of them for helping me to find so many new discoveries. Great work all around.
There is one more Blu-ray to be featured in the Lightning Round.
Guncrazy: MVD Rewind Collection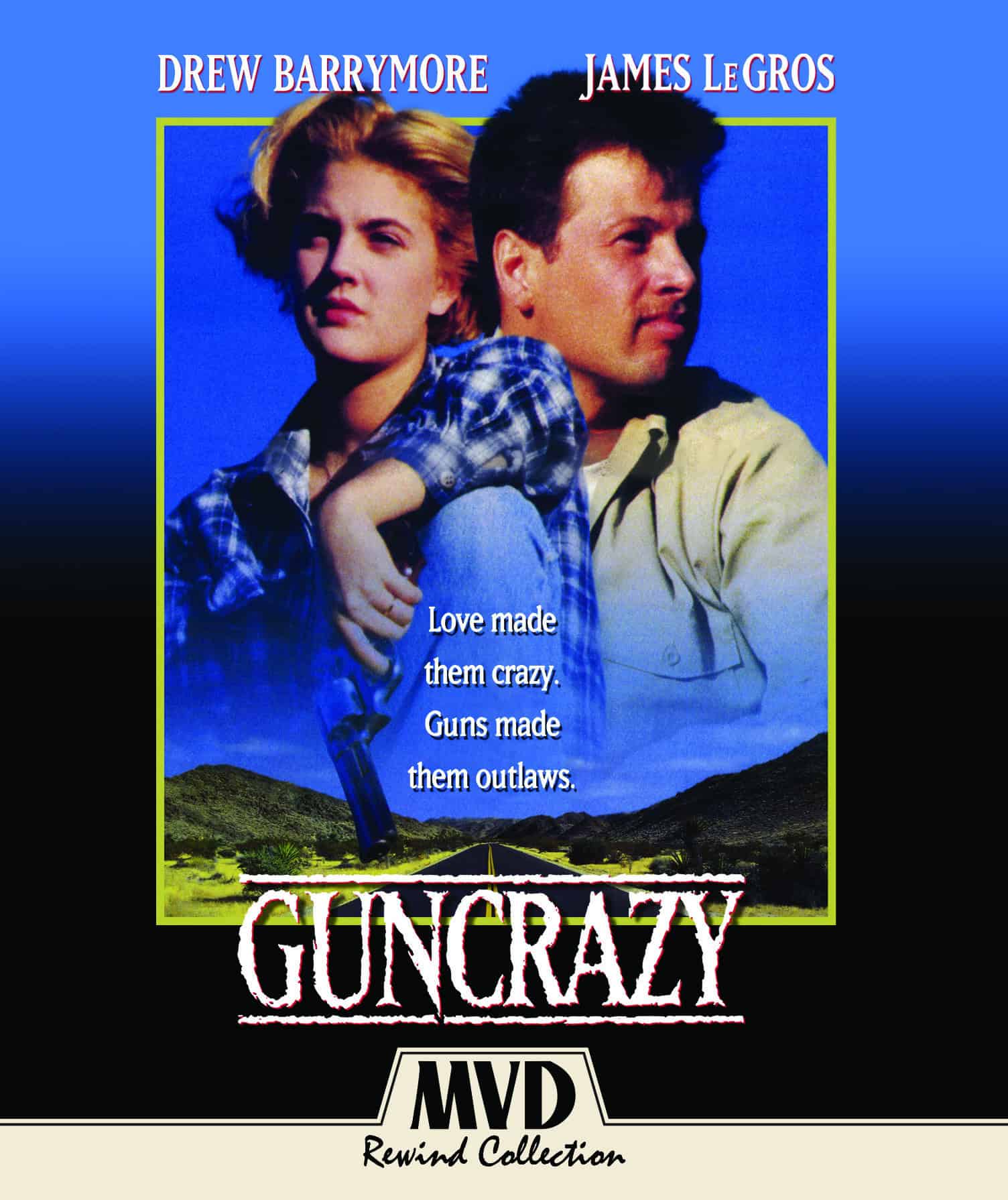 Guncrazy is one of those movies that was always on premium cable in the 1990s. This was around the time that Drew Barrymore flashed her tits at Letterman and America was aghast. But, time marches on and people kept trying to give roles to Chris O' Donnell. Teaming up Robin Prime with Drew Barrymore did neither party any favors.
Oh wait, that was James LeGros. Why am I forgetting that James LeGros ever existed? Did Superboy Prime bunch that memory out of my reality? Why do I keep making so many DC Comics references?
FLASH FACT: Drew Barrymore starred as arm candy for Two-Face in Batman Forever. Batman Forever is a terrible movie starring Chris O' Donnell.
The Blu-ray comes with a director's commentary, featurettes, trailers and a mini-poster. The A/V Quality is pretty sharp. Hell, I think this is the first time I'm seeing the movie in proper 1.78:1 format. With that, AndersonVision concludes the last major Lightning Round of 2020.
Let's list the Lightning Round release dates!
All of these movies are available to purchase Amazon or your preferred retailer.