Arthur & Merlin: Knight of Camelot was a movie I felt like I watched ages ago. That's the problem with floating viewing schedules and Holidays and all that stuff. So, it ends up making December 2020 into a fun time. One last shot to cover everything I want to discuss.
While I enjoy the hell out of Richard Brake, Arthur & Merlin failed to really impress me. How many times do we have to see productions try to rework the Arthur story? Especially after Boorman was the only one to get close to the roots of the character? It's not magical enough to be a fantasy and not enough brutal enough to be a war film. Ultimately, Arthur & Merlin is just a time waster.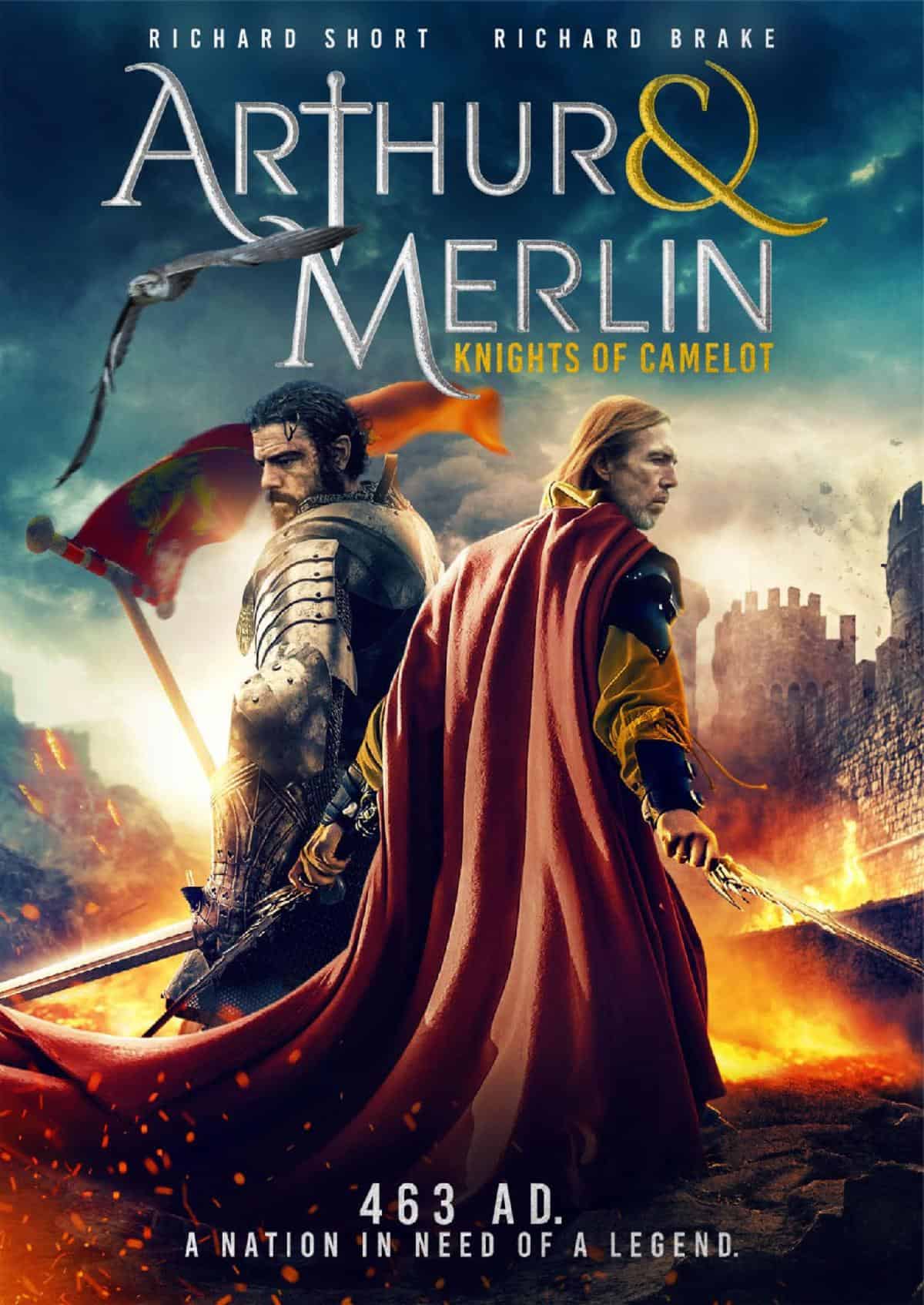 Arthur & Merlin arrives December 2020 from MPI and Signature.
Where I Belong is another Corinth Films thing about depressing Nazi shenanigans in Austria. Years have passed and now a young woman wants to reclaim her family's ancestral home What follows is a ton of fighting and tears, as nothing stays the same for anyone. The DVD comes with no special features.
My German Friend is a film about young love, Nazi ties, secret family histories and bank heists. The film is depressing, then action heavy and it keeps bouncing around the damn place. I appreciate what Corinth is bringing here, but I felt I needed a commentary to make sense of it.
Where I Belong and My German Friends arrives in December 2020 from Corinth Films
Trompie might be one of my favorite movies of 2020. Watching a kid movie from Apartheid era South Africa doesn't sound like it would be amazing, but damn. Based on a popular series of kid novels, the end result is a movie that feels like a weird alternate take on Kenny & Company.
Upondo & Kinsela are two friends that make a mess of South African society. The feature film is a collection of 13 short scenes that add up to a weird day in the life of this duo. They ruin weddings, fight the mob and run away from ghosts. It's pretty nutty and part of the reason why I love these Retro Afrika releases.
Trompie and Upondo & Kinsela both arrive from Indiepix in December 2020
Habermann is a film based on true events surrounding a German businessman in Czechoslovakia during the early days of World War II. He tried his best to protect his loved ones from the SS, but what follows is a harrowing tale of when the Nazis turn on their own countrymen. The DVD comes with no special features, however Corinth Film keeps finding the most depressing German films to watch.
Habermann is available from Corinth Films
Robo is an interesting kid movie. I say that when I don't gush over a title like this, but I also don't hate the movie. It's a Russian fantasy film for kids. A lot of people sleep on Russian original productions because they don't really blow up in the West. But, they perform to huge numbers and win over audiences. But, they are also very basic. The DVD comes with no special features.
Dream Factory is a look at how the Berlin Wall impacted the lives of two dancers. Watch as these star-crossed lovers beat the odds with a plan to reunite beyond the Wall. The DVD comes with no special features.
Dream Factory and Robo arrive in December 2020 from MPI
A Girl Missing is the follow-up film from the director of Harmonium. Following a kidnapping in the family our lead serves, she has come face-to-face with the horrors of her own family. Placed in an unfavorable situation, what will she do next? It's pretty interesting. The DVD comes with a making-of featurette and a short film.
A Girl Missing arrives in December 2020 from Film Movement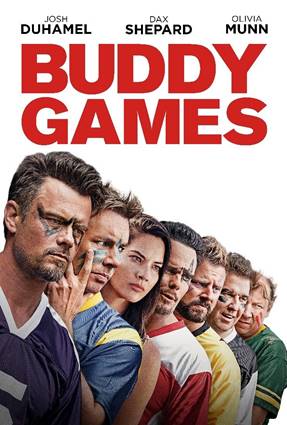 Buddy Games is a surprising comedy that Paramount is releasing this December 2020. I love the cast, but it feels like a comedy from 15 years ago. A bunch of white dudes and Olivia Munn fight each other in a thing called the Buddy Games. Why? Well, it's because they raised an abnormal pot of $150,000 for the grand prize.
In a time when that money seems as grandiose as a golden toilet during The Depression, the film plays a little out of touch in 2020. The DVD comes with a healthy amount of special features ranging from featurettes to a nifty Digital Copy.
Buddy Games arrives from Paramount around December 2020
Quiet Explosions Healing the Brain is the latest documentary from Cinema Libre films. Focusing on how soldiers with Traumatic Brain Injury return to the civilian world, we get to see how Warrior Angels Foundation takes care of these people. Famous athletes and soldiers talk about their time with TBI. The DVD comes with extended interviews.
Quiet Explosions Healing the Brain is now available from Cinema Libre
Nomad in the Footsteps of Bruce Chatwin is the latest documentary from Werner Herzog. Having not been familiar with Chatwin's written work, I had to use Herzog's work as a way to approach the man. The DVD comes with a featurette about Herzog's approach to Chatwin. It's not a major Herzog film, but one well worth watching.
Nomad in the Footsteps of Bruce Chatwin is now available from Music Box Films
Hero on the Front is a serious look at the Portuguese soldiers sent to fight at Flanders during World War I. The film follows a lone soldier who helds off the enemy with a single machine. Now, 25 years later…he has to come to terms with what he did. The DVD comes with no special features.
Hero on the Front is available from Film Movement December 2020.
Song Without A Name is a look at a native South American woman's efforts to recover her stolen newborn. Crushed by an uncaring government, a local reporter helps her uncover the corruption that took her child. The DVD comes with a video introduction and a bonus short film.
Song Without A Name arrives December 2020 from Film Movement
You're Looking At Me Like I Live Here and I Don't is the first documentary to be shot in an Alzheimer's care unit. The patients control the perspective of the film and it's sad but inspiring. For almost an hour, you get to watch people fight their illness, yet make it clear how much their lives have changed. The Indiepix DVD comes with a bonus documentary about Jewish humor.
You're Looking At Me Like I Live Here and I Don't arrives December 2020 from Indiepix
Hosts is a film that I feel I covered three times, but I can't seem to find the full review anywhere. While it wasn't my favorite film, it's an interesting take on the Possession movies that littered cinemas in the late 70s and early 80s. This one feels a little darker than most, but it works. The DVD comes with featurettes, interviews and a trailer.
Hosts arrives December 2020 from Dark Sky Films