A New Chapter in TV Comedy: "Son of a Critch"
Based on Mark Critch's award-winning memoir, "Son of a Critch" is a hilarious, yet deeply relatable portrayal of a young boy navigating the trials and triumphs of the 1980s. This captivating television series offers a heartfelt look into the life of a child, who despite being just 11, possesses the wisdom and wit that far surpasses his years. Using comedy as a tool of connection, young Mark captivates the small but diverse range of characters in his world with his self-deprecating humor.
From Canadian Success to International Acclaim
Following a triumphant debut in Canada where it ranked as the #1 scripted program on CBC in key audience demographics, "Son of a Critch" is now set to charm U.S. audiences. The CW network will be broadcasting the series in the U.S., marking its first-ever international presentation. Since its premiere, the show has consistently featured among the top five most-watched Canadian comedies, with its second season standing as the most-watched English-language Canadian comedy series. Furthermore, the 18-49 and 25-54 age groups have made it CBC's most popular program.
The success of "Son of a Critch" is not just limited to viewership numbers. It has received prestigious recognition with four Canadian Screen Award nominations and two Directors Guild of Canada nominations. The popularity and critical acclaim of the series have resulted in it being renewed for a third season, which will be produced in partnership with The CW.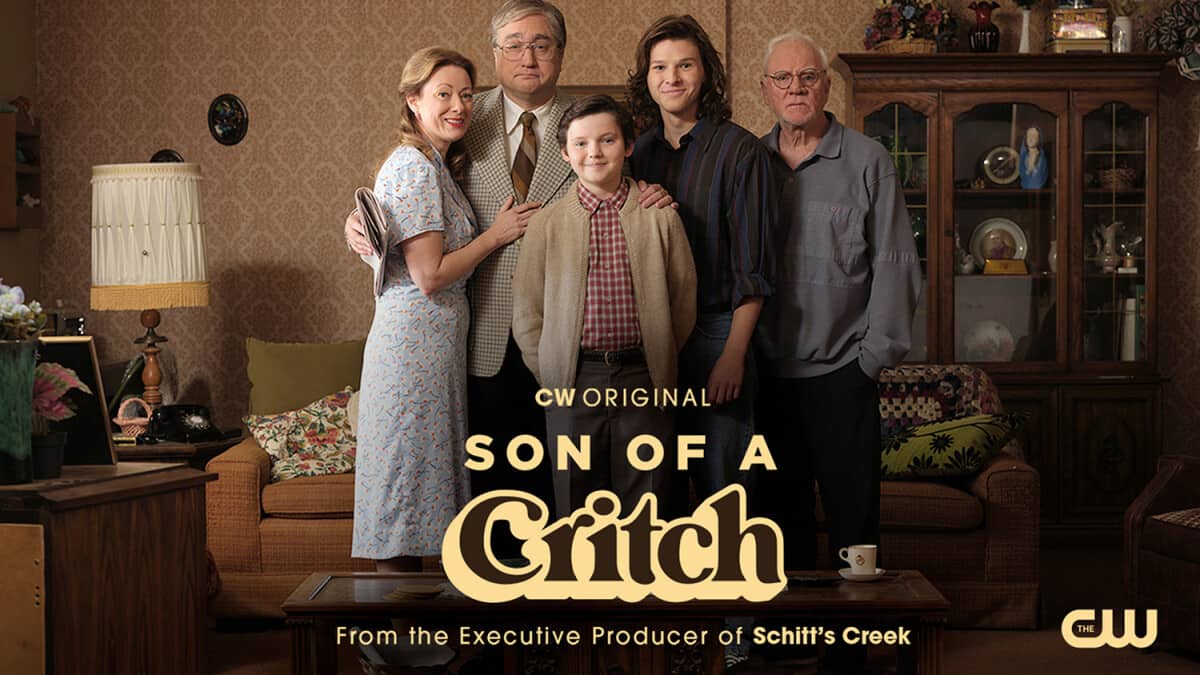 The Creative Minds Behind the Series
"Son of a Critch" is a creative endeavor brought to life by Mark Critch himself and Tim McAuliffe, known for their work on "The Office" and "The Last Man on Earth". The series boasts the production expertise of Emmy and Golden Globe-winning producer, Andrew Barnsley, famous for "Schitt's Creek". The show is a collaboration between Barnsley's Project 10 Productions Inc. and Take the Shot Productions, in partnership with CBC and Lionsgate Television, the latter managing worldwide distribution rights. The executive production team includes Critch, McAuliffe, Barnsley, and Allan Hawco, with Renuka Jeyapalan, Perry Chafe, Amanda Joy, and Anita Kapila serving as co-executive producers. Jeyapalan also directed the first four episodes of the series.
Meet the Talented Critch Cast
"Son of a Critch" is brought to life by a stellar cast. Mark Critch, Benjamin Evan Ainsworth, Claire Rankin, Clayton Gobbo, and Malcolm McDowell showcase their acting prowess in their respective roles, contributing to the series' success and continued popularity. As we look forward to the third season, audiences can expect more heartwarming, hilarious, and unforgettable moments from these talented individuals.
"SON OF A CRITCH" debuts on The CW July 24, 2023