Milo Gibson and Laurence Fishburne star in Under the Stadium Lights. It's an inspiring story about a high school football team that wins its state championship. I can already feel our nerd base recoiling from the news.
While AndersonVision has talked about Under the Stadium Lights a lot recently, I am still not sure how many of our readers will check it out. The site has a pretty even split between people that dig sports stuff and those that don't. However, I'm getting a slightly religious tinge off of Under the Stadium Lights, so that might open it up to a few new audiences.
But, check out the clips before deciding if you're going to see it this weekend. I'm a big fan of Fishburne and Gibson, so I'm sure they can pull this one off. Beyond that, I'm not sure how to read the movie.
Sports movies have always been afternoon movie fare, but given the current state of Post Pandemic cinema..I'm willing to take a chance on any new stories.
What I dig about this one is how it doesn't feel trite. That might be a bad term to use, but long term watchers of sports movies should know what I mean.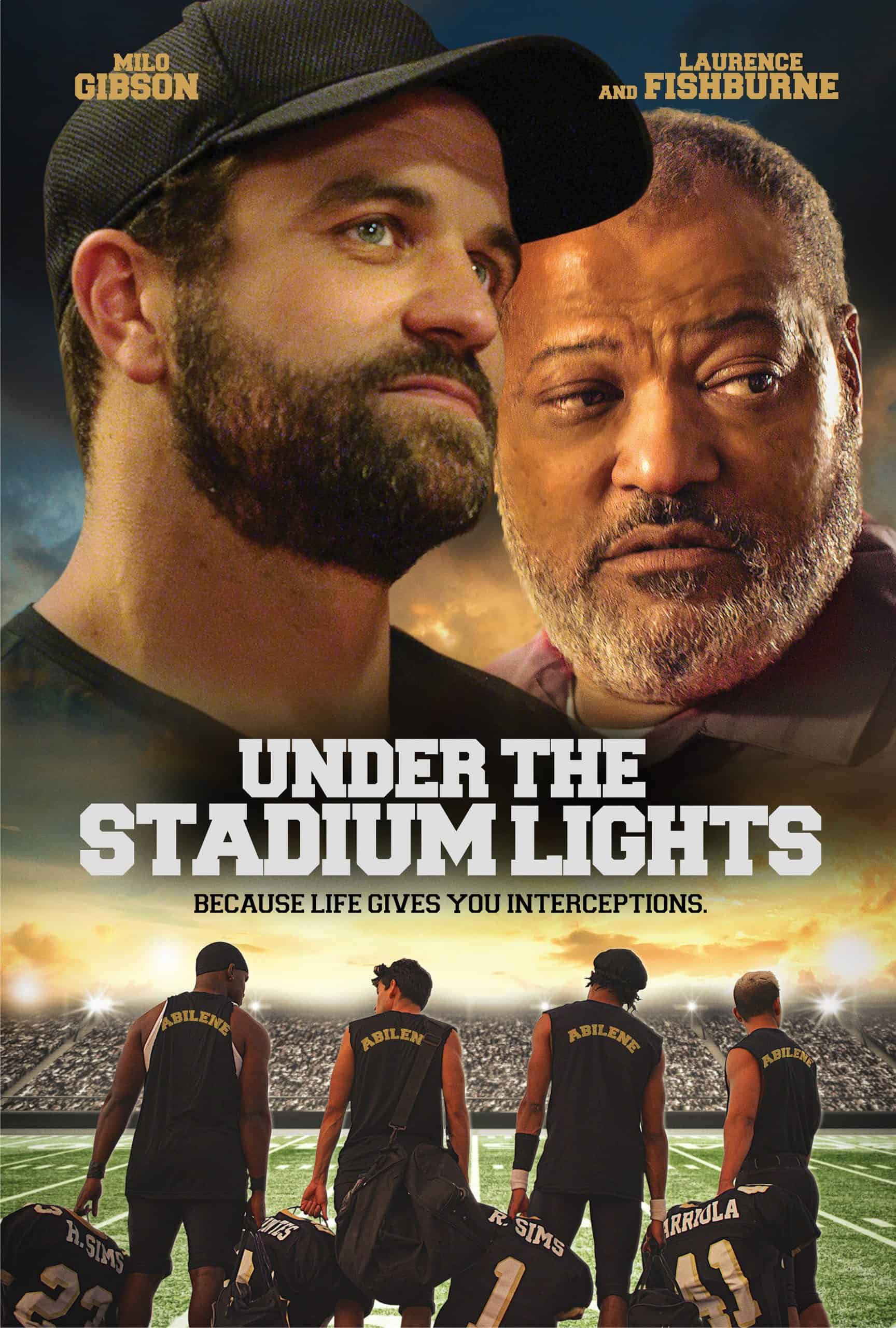 Under the Stadium Lights is In Select Theaters, on Digital, and On Demand June 4, 2021