This is the point when you might say, I thought you already discussed the best in home video? Well, Troy is working his ass off to get everything caught up at an initial level. As the hubs go live, we'll thread in the long form stuff to match it. The best in home video begins!
The Man Who Shot Liberty Valence, Infinite, Beverly Hills Cop II, The Untouchables, The Godfather Trilogy come to 4K UHD from Paramount
While I love The Untouchables and have made my feelings about the 4K upgrade to The Man Who Shot Liberty Valence very clear, I'm going to talk about movies today.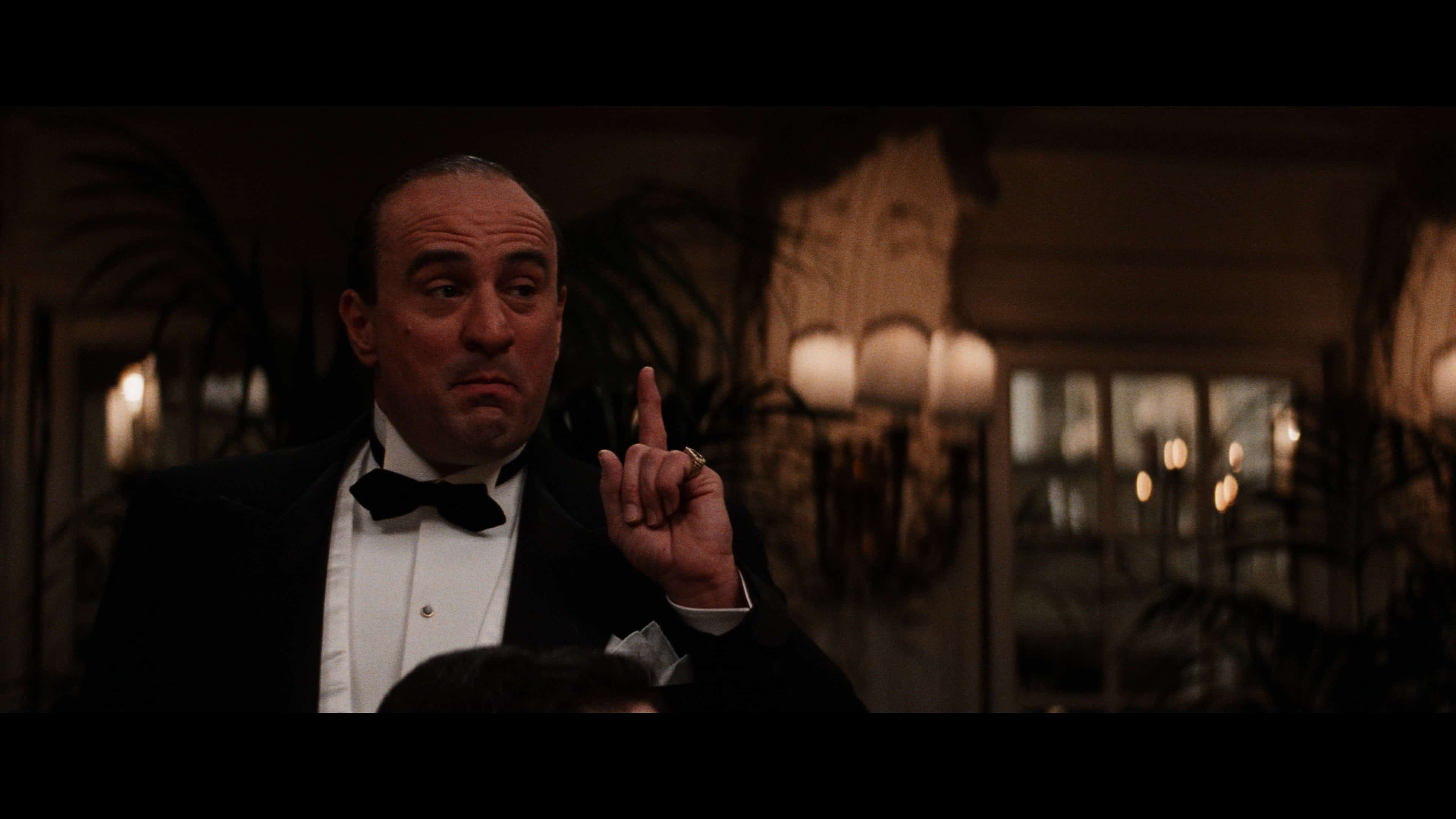 The Untouchables has never looked better in 4K UHD. As I watch one of my favorite DePalma films for about the 90th time, something struck me. Sure, the featurettes are ports over from the original Blu-ray and a lot of the packaging is the same. However, I'm seeing visual references and gags I missed from watching the film in standard definition and early 1080p mixes for so long.
The A/V Quality is pretty stellar with a true HDR and Dolby Vision mix that I'm starting to love, as we're reworking the A/V theater. I've been using this disc as a test disc for our new Atmos setup and the new 220 Electronics player I had configured.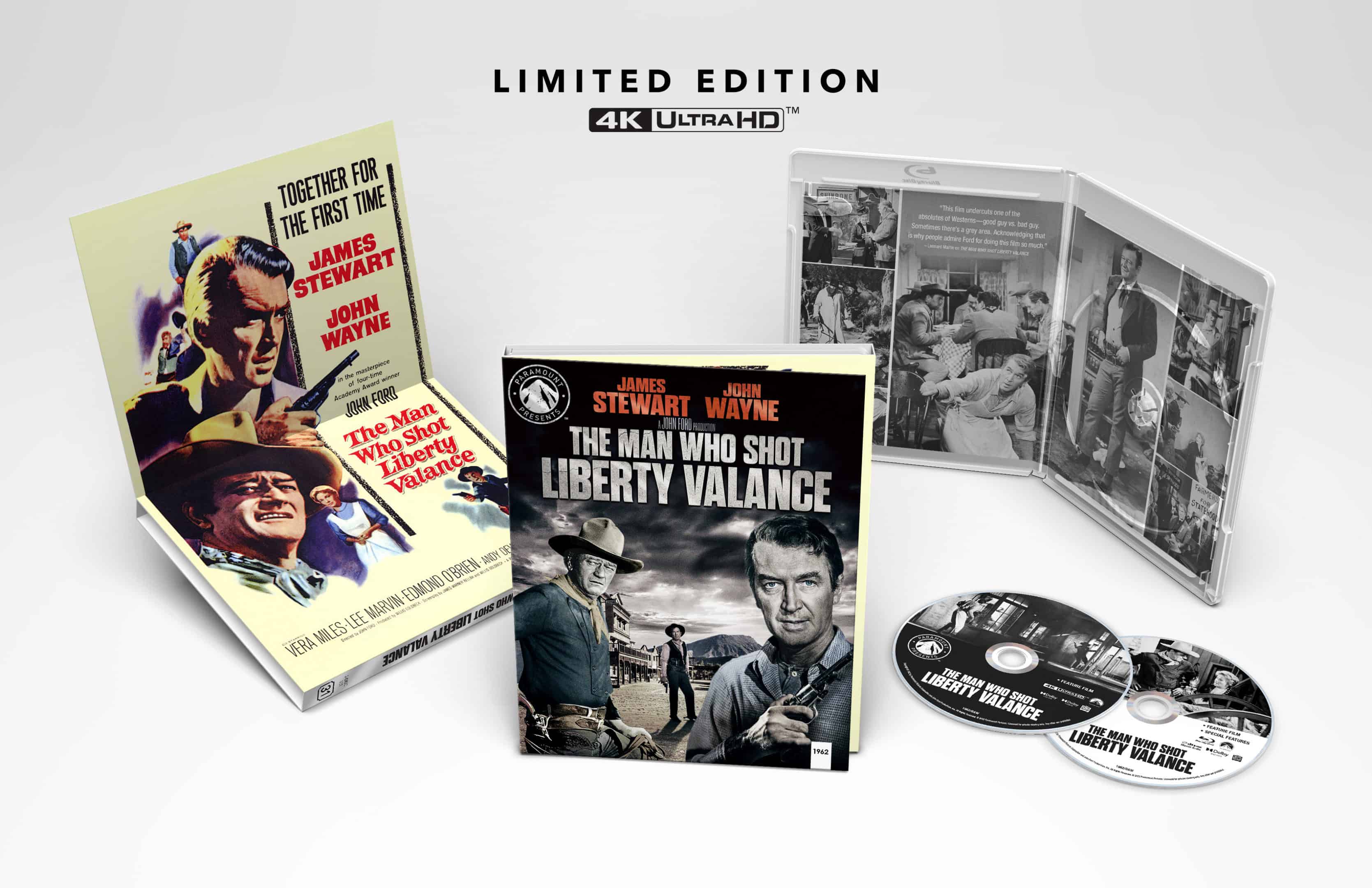 The Man Who Shot Liberty Valance hit me weird when I first watched the 4K disc and it's something I'm going to return to in a full review. As the Best in Home Video round-up continues, I wanted to focus on the other aspects of the disc. The Paramount Presents label trending towards 4K makes me so happy, but I want to see these releases come more frequently.
The special features include a new Filmmaker Focus from Leonard Maltin, plus you get the commentaries ported over from the Blu-rays and DVDs. The True HD 5.1 track is stellar, but I noticed something running the Dolby Vision encoded transfer through the new theater upgrades. Liberty Valance's 4K transfer only looks off when it has to provide a ton of detail in minute scenes. It's crazy and I'm not sure what to chalk that up to for Paramount. Still, I dig it.
Infinite was a film I first watched on Paramount Plus and then forgot about. So, when the 4K UHD disc showed up, I found myself wondering what Fuqua did here. I told people back in 2020 that they were soon going to be sick of alternate universes and multiple bites at the same apple and here we are.
Beverly Hills Cop II finally gets upgraded from Blu-ray to 4K UHD in America. Long term fans know the story by now, But the big peak in quality is the 2160p transfer and stunning DTS-HD 5.1 master audio track. Plus, you get a digital copy.
The 4K UHD has better A/V Quality than Paramount Plus, But the special features help it to stand out. You get tons of featurettes that hep spell out some of the muddier parts of the film.
True Romance 4K UHD, The Initiation of Sarah, Edge of Sanity, Shock and The Sacred Spirit come from Arrow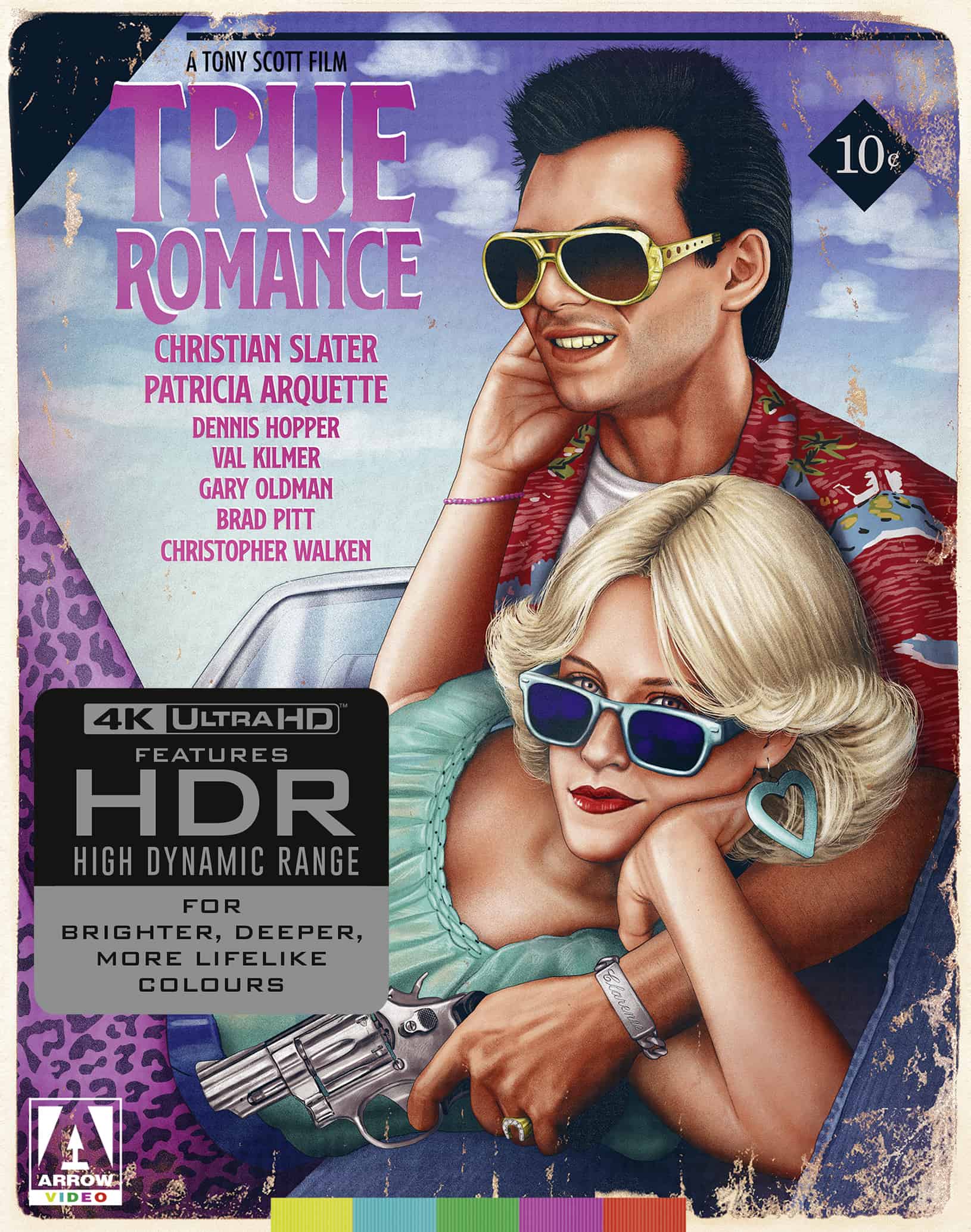 True Romance 4K UHD is one of those releases that I have the Arrow UK already. So, I compared the discs and they're virtually identical. Difference being is that I didn't get the cool booklet and the feelie swag that comes with the US disc.
But, the A/V Quality is still stellar and you get to check out every last detail that you've been missing for ages. Kinda like how it wasn't until Blu-ray before I realized that Alabama didn't have Clarence's kid. High resolution clarity helps out with the subtext a lot. Check it out.
Shock is such an amazing movie that is easily part of my Best in Home Video for 2022. But, why? Serving as the last Mario Bava film and going under a variety of alternate titles, it was forgotten about for years. Which is crazy because it features one of the best Texas Switch moments in cinema history.
You get a new commentary and featurettes as part of the release. The most important thing is the transfer restoration with newly corrected titles for the film. Full review coming soon, as the backlog is gone. The best in home video continues!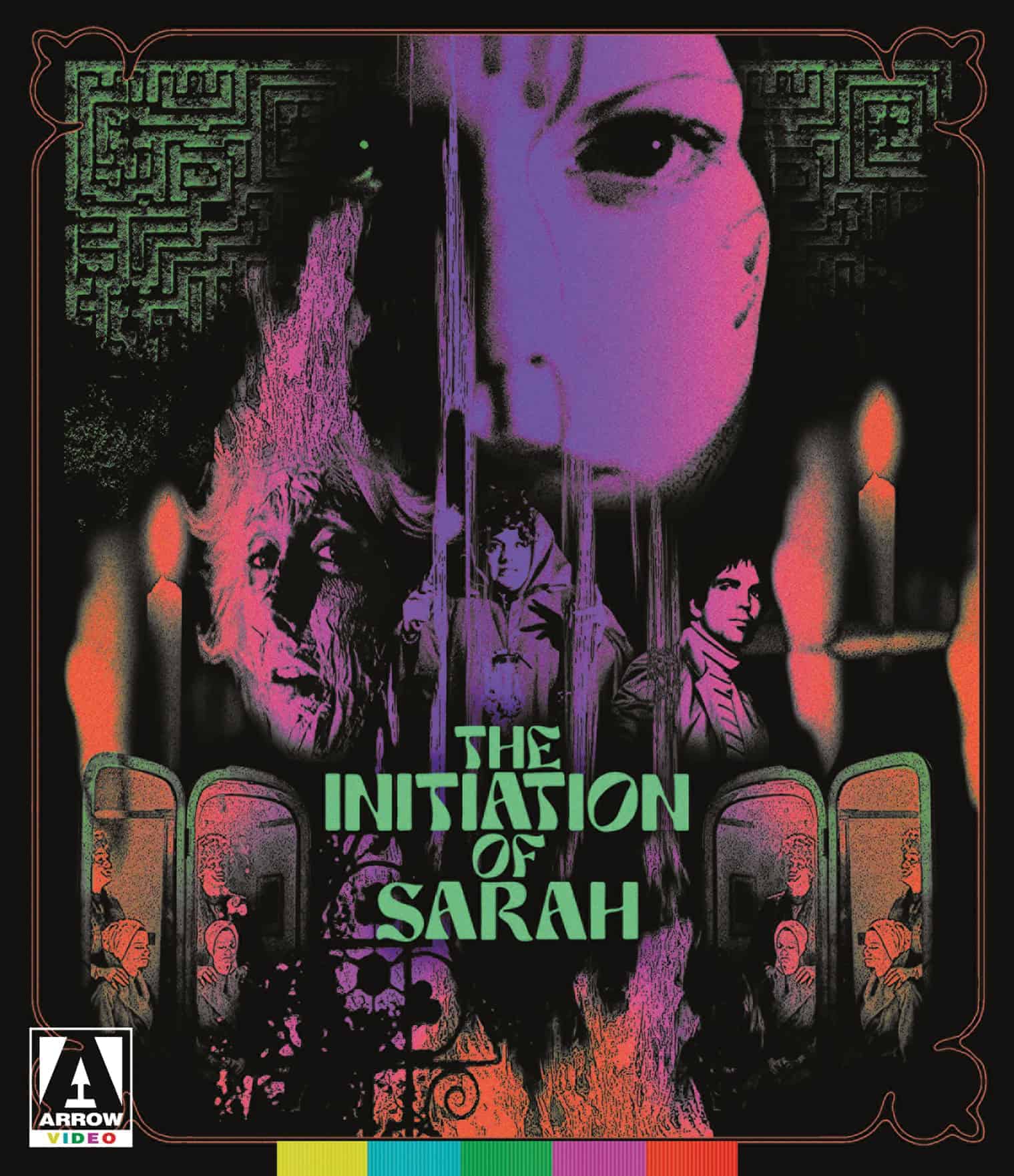 The Initiation of Sarah was a TV movie from the late 70s. The film was co-written by Tom Holland and coasts on a tremendous performance from Shelley Winters. You get a visual essay, featurettes, interviews and a ton of new stuff including insight from TV movie Oracle Amanda Reyes. It's a great release that you shouldn't sleep on this summer. The best in home video continues!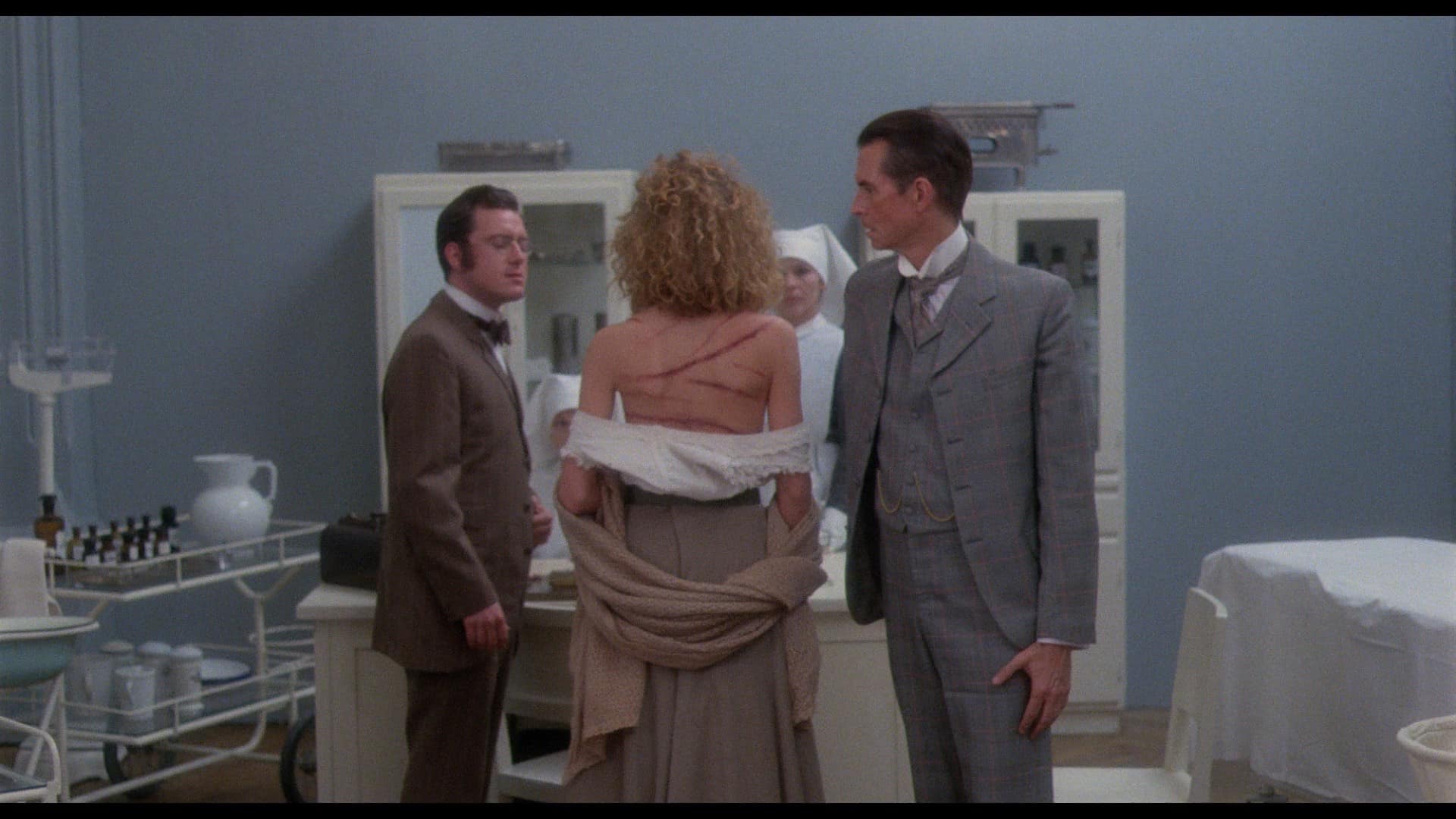 Edge of Sanity has had a Blu-ray release from Shout Factory in the past. That was back when they did those double feature discs full of movies with weird release histories. You get a commentary, interviews, featurettes and more with the release. Which is probably more than I ever remember this film getting.
Hell, did Edge of Sanity even make a million back at the box office? The brand new restoration really pops compared to old Home Video releases. But, I'd still like to see what a 4K transfer could do for the movie.
The Sacred Spirit arrives towards the middle of July as our latest entry in the Best in Home Video. You get a ton of special features and a quality transfer. But, I love the fact that the material shown in the background is presented in its entirety. They did that for the original Criterion Videodrome release and I loved that to pieces.
Disc 2 comes with the short films of Chema Garcia Ibarra and seems to be the factor that is limited with this release. Honestly, it's the most worthy limited disc I've seen from Arrow throughout 2022. Don't sleep on this one and miss out on quality world cinema. The best in home video continues.
88 Films releases Shaw Brothers movies too. Today we highlight everything from Hero, The Flag of Iron, to Shaolin Mantis and Monkey Kung Fu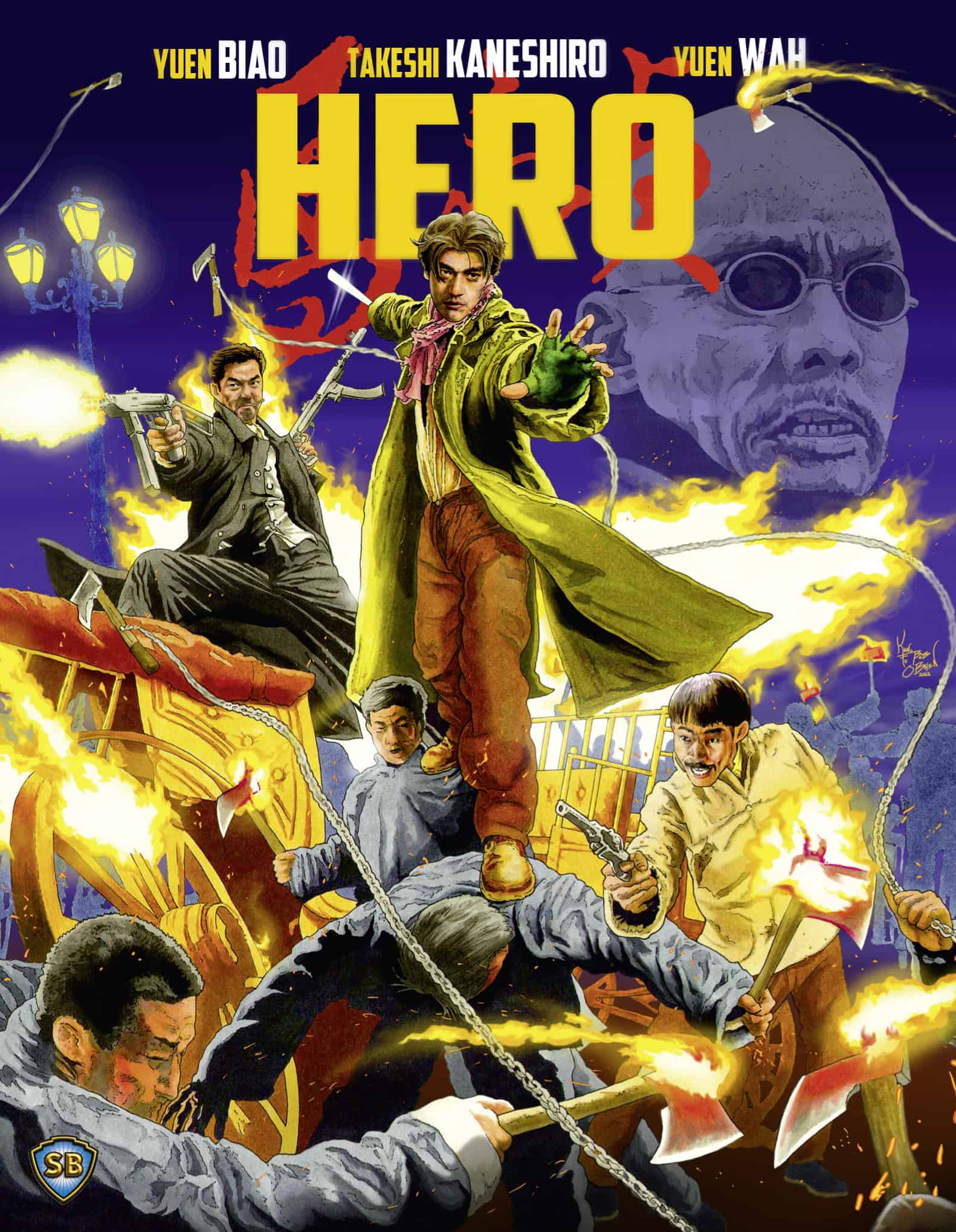 Hero is the latest 88 Films release and it's stellar. I'm getting more into Corey Yuen movies ahead of Vinegar Syndrome releasing Righting Wrongs this summer. For thoe not familiar with the film, it's a 90s remake of The Boxer from Shantung. I want to say that Arrow released that one to Blu-ray recently.
The special features continues 88 Films' dedication to giving this releases remasters and all special features available. Plus, Hero gets the alternate shots that were only in the Taiwan release. I'm not even sure if it enhanced the film, but I loved having it. The best in home video continues.
The Flag of Iron is another one of those Chang Cheh deep cuts from the early 80s, as peak Shaw Brothers era started to wane. You get action that speeds up and lends more to kinetic nature being explored at the time. But, it often feels like Peking Opera more than a Shaw Brothers movie.
The Blu-ray comes with another one of those stellar slipcases, you get a booklet, a poster and then that wealth of special features. That's right, 88 Films restores this presentation from the original 35mm negative alongside a new commentary. It's the best you'll find in the open market. The best in home video continues!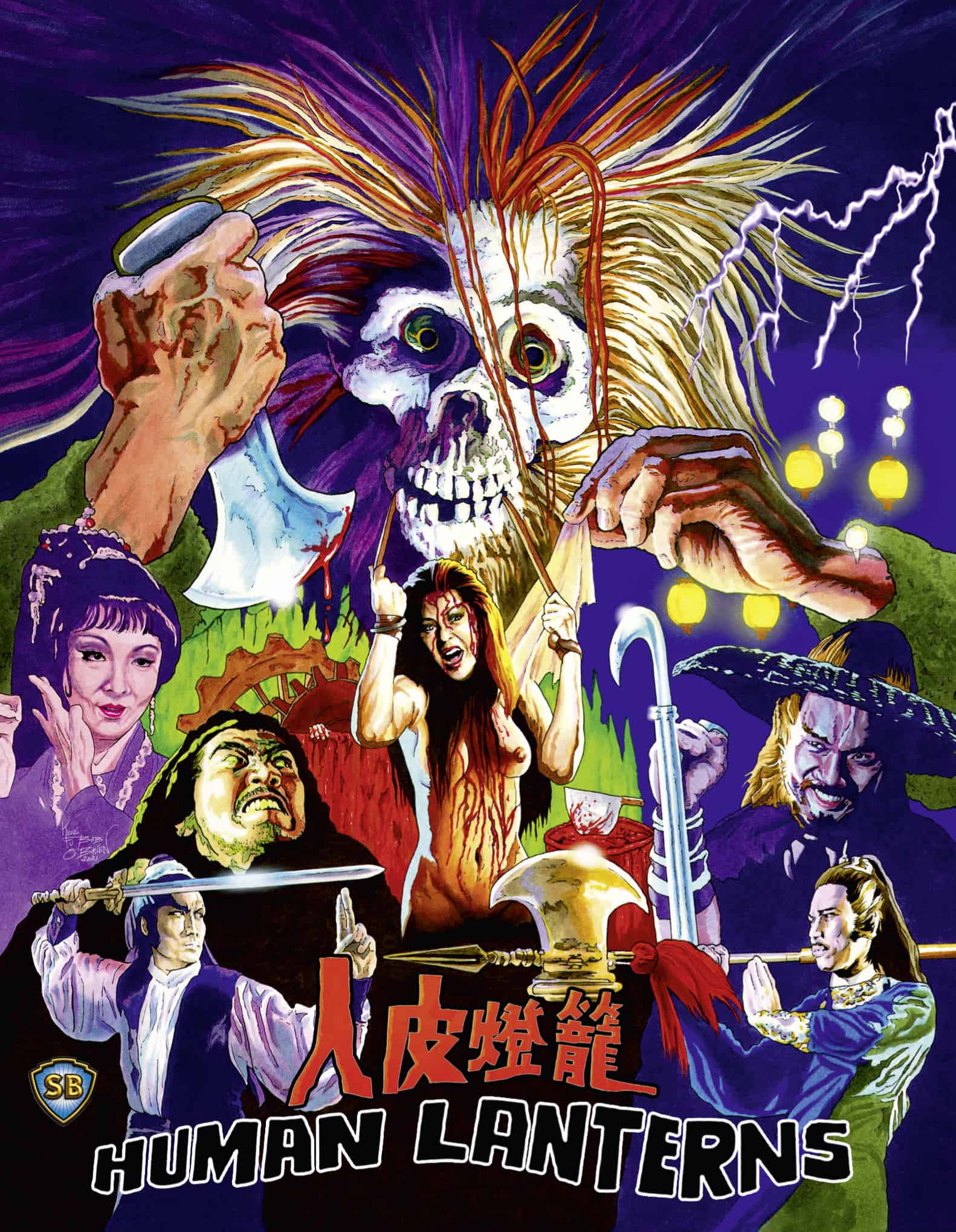 Human Lanterns continues the Best in Home Video rundown. 88 Films has long been a personal favorite and their bow out in America has been stellar. As a home theater enthusiasts who would hack old Seiki and generic units to make Region Free players on every disc format, having the deep cut Shaw Brothers releases available in Region A has been stellar.
You get a brilliant slipcover with Kung Fu Bob O'Brien art similar to most of the new releases. You also get a booklet, a poster, a commentary, new interviews, trailers and more! There are Best Picture winners with less special features. The best in home video continues.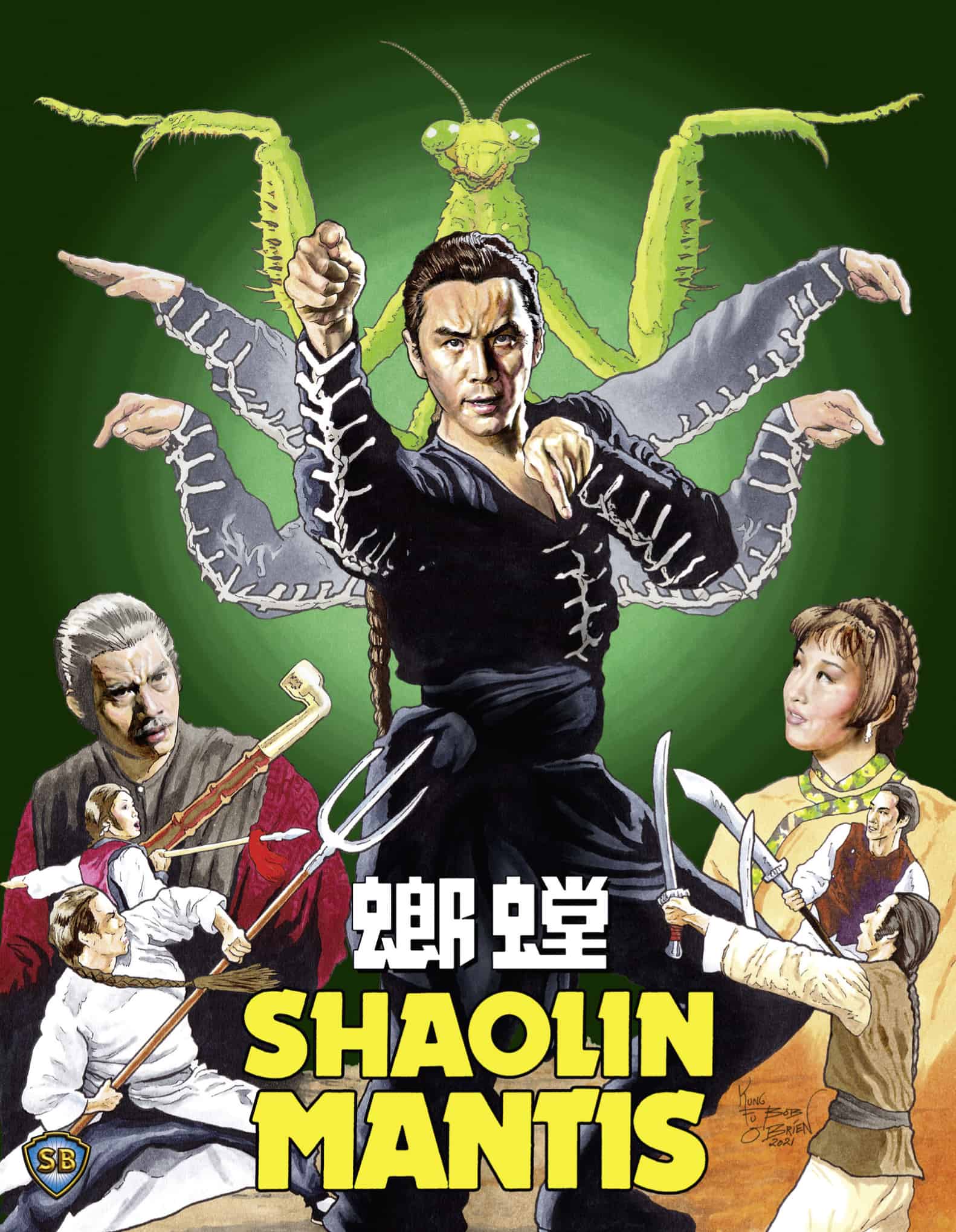 Finally, let's talk about Shaolin Mantis, Monkey Kung Fu, Disciples of Shaolin and Legendary Weapons of China as the 88 Films coverage wraps up.
Shaolin Mantis proves that 88 Films has found a formula for these Shaw Brothers that's working on each release. Great art on a slipcover for discs featuring full 35mm restorations. The level of the bonus special features range from interviews and commentaries. But, the sheer volume of more material depends on what's available. The best in home video continues.
Monkey Kung Fu keeps it up, but with a film directed by Mar Lo. If you haven't seen Shaolin Thief, I'm not going to hold it against you. It's pretty hard to come by in the United States. But, somehow I think 88 Films can find it and give it their new Shaw Brothers treatment. Best part of the disc is the interview with Tony Leung Siu-hung.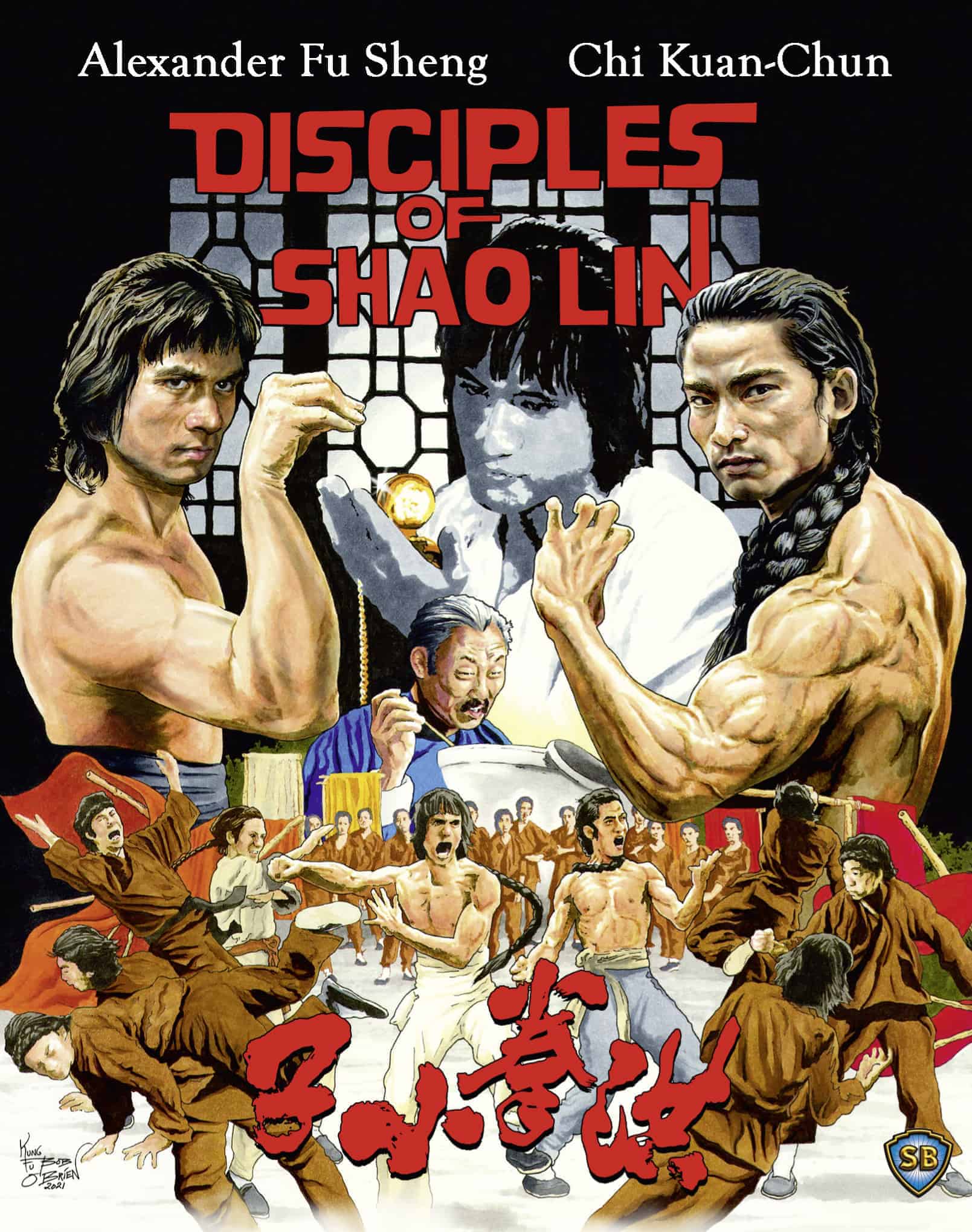 Disciples of Shaolin is another killer movie from Chang Cheh. While the 88 Films package remains the same, you get that sweet LPCM Mono 2.0 track that helps makes all of that immediate come to life. The commentary is brand new, as well as some of the interviews. But, it's raw slice of Kung Fu goodness that makes you discover why the Shaw Brothers mattered so much. The best in home video continues!
Legendary Weapons of China is a stellar Shaw Brothers release from 88 Films. It's also this powerhouse of a film written, directed and starring Liu Chia-Liang. I'm a huge fan of Spiritual Boxer, but I had only seen this film once before the Blu-ray arrived. While the special features are pretty similar across this line, I found the Gordon Liu interview to be fascinating. I still love how many commentaries are on these discs.
The best in home video continues with Unearthed Films.
Xpiation, Tokyo Decadence, Premutos comes from Unearthed Films
Xpiation is the kind of surprise treat that Unearthed Films loves to pop on viewers like me. I watch movies from all over the world and various corners. The Trilogy of Death gets defined in a way that makes me wonder why people haven't started clamoring to watch this.
Also, how does a movie like this have bloopers? They work, it just seems odd. I dig the bloopers, interview, stills gallery and trailers. But, I kept rewatching the bloopers for some reason.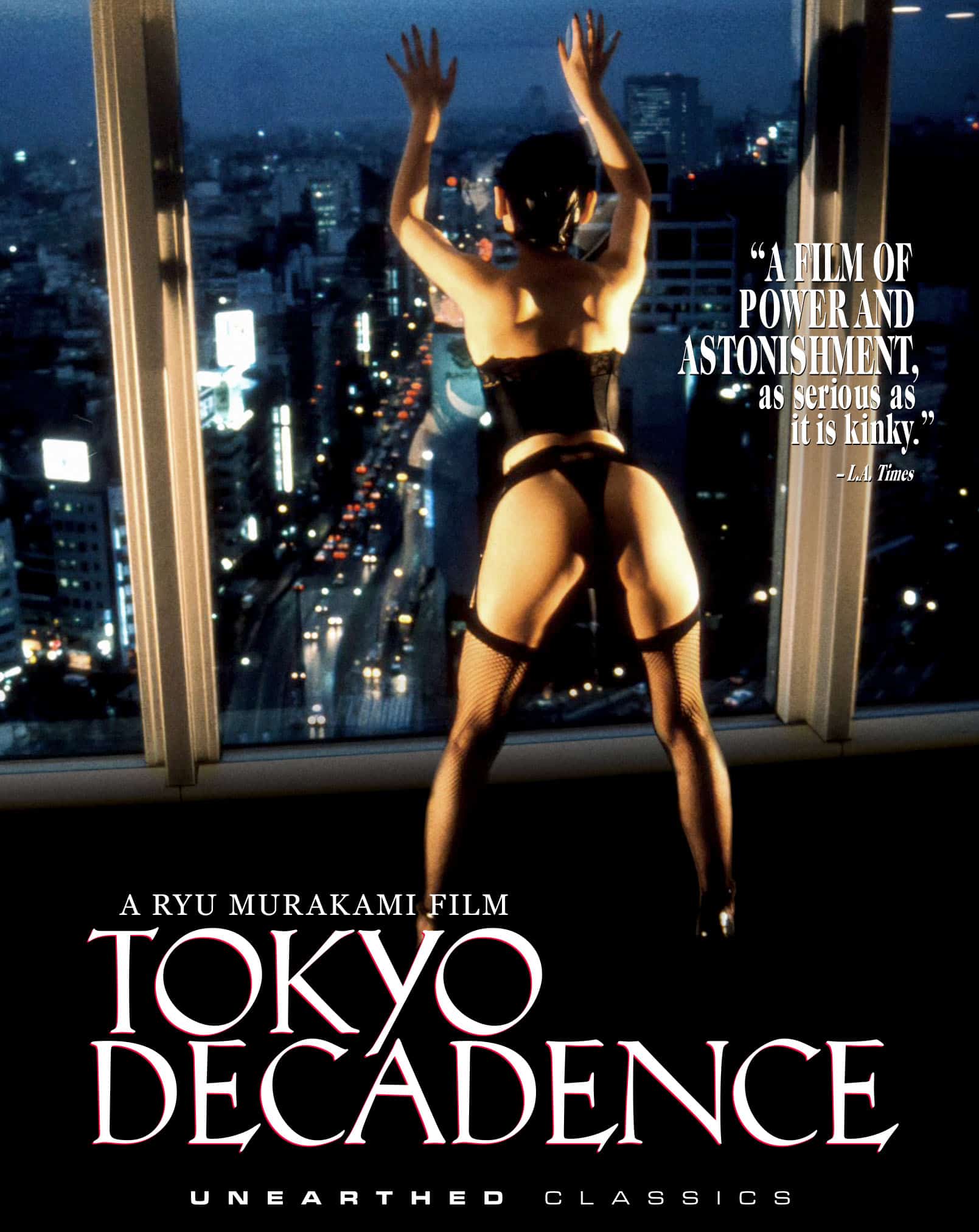 Tokyo Decadence is the latest Unearthed Films to earn our Best in Home Video moniker. But, why? Well, that's because this movie is The Game but shot as the most extreme Red Shoe Diary that Zalman King ever whipped out in a shared space.
What's even crazier is the guy who won the Oscar for The Last Emperor's score did the music for the film. Having arrived in theaters in the early 90s, somehow my middle school self missed out on this one. The more I watched this movie, the more my brain started exploding over all of these deep cuts I never saw before. For those that have seen the original film, what did the Director's Cut add?
Premutos is a German film about fallen angels and a secret from 1943. You would think you know what kind of story is about to unfold and then it takes a left turn. Monster mutations, zombies and weird metaphors about sexual awakening unfold across this two disc set.
Unearthed Films constantly impresses me with their releases. You get the original version of the film in dubbed and original language tracks. You get featurettes including a look at the director. There's a photo gallery, trailers and the whole damn soundtrack on CD. The best in home video continues.
Pushing Hands and Vive L'Amour comes from Film Movement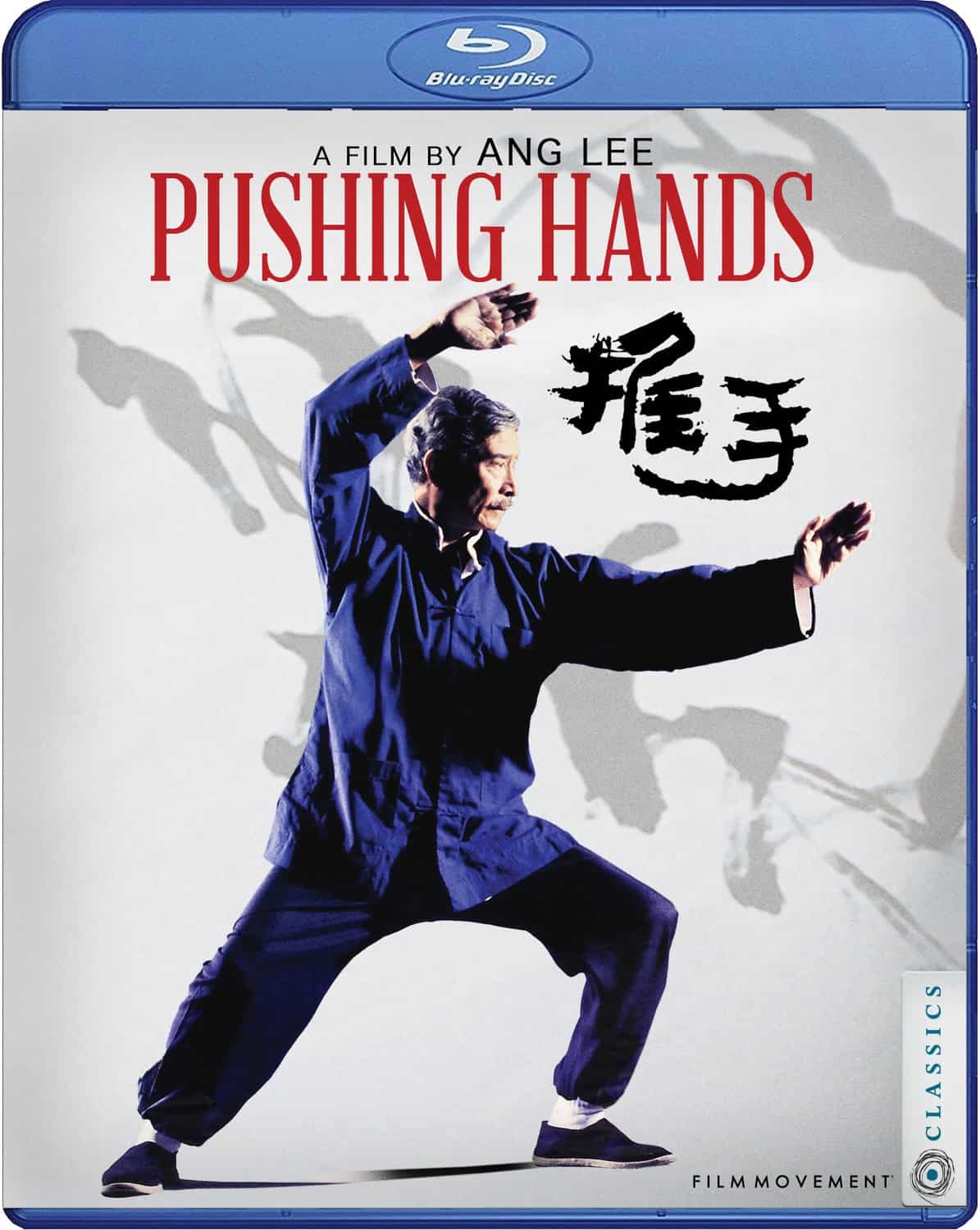 Pushing Hands is an early 90s Ang Lee film from right when he was blowing up on the indie circuit. I remember this having a VHS release that was a pain in the ass to find. But, I can't remember how many more video trips it had. Film Movement continues to mind the best of World Cinema. Plus, they pair this film with a booklet and amazing round table discussion.
Vive L'Amour is the second film from Tsai Ming-Liang. I've been watching his newer film out of Vinegar Syndrome that I picked up during the May deal. Still, it's this fascinating look at young lovers and suicidal funeral workers come together. Honestly, it's funny in the way that over medicated and dull people are strangling out of the world now. The Blu-ray comes with a featurette and booklet.
Film Movement continues to fill the World Cinema holes left by Criterion. The best in home video continues.
Breathe In and Last Passenger comes from Cohen Collection
Breathe In is a 2013 indie release that features Guy Pearce, Amy Ryan and Mackenzie Davis. Pearce plays a musician growing tired of being a music teacher and longs for something new. That comes in the form of Jyn Erso, as she sexes up Prometheus Confidential into damaging the bonds of marriage.
Cohen brings the movie to Blu-ray with a featurette, trailers and an exclusive interview. The disc is a tremendous improvement over the one issues in 2014. Not sure how much of that is the Kino authoring or if Cohen did a new master. The best in home video continues.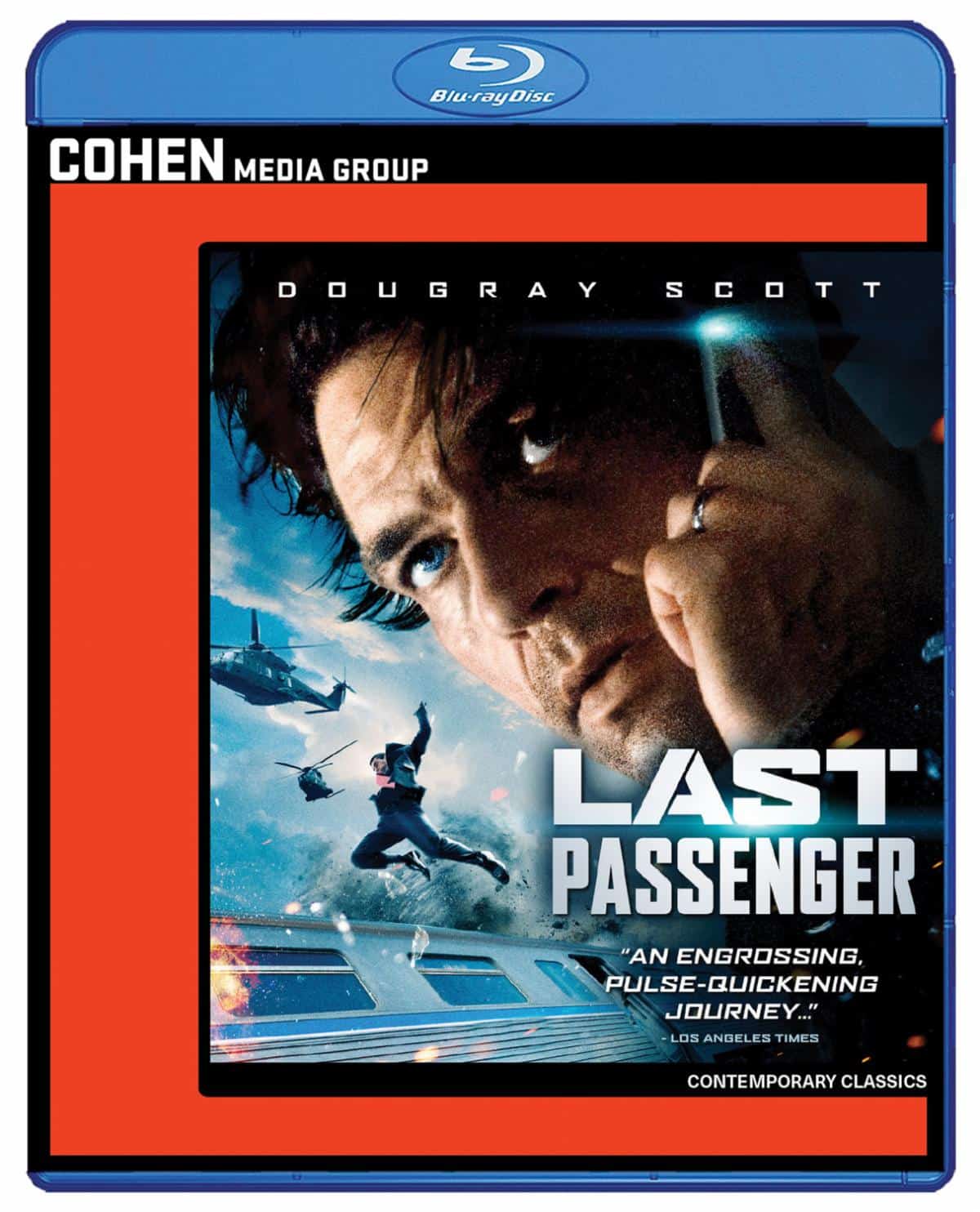 Last Passenger is a nail-biting British thriller full of people that anyone over the age of 55 can't identify. Yet, it also plays like a souped up version of those made-for-USA network originals that aired all the time with Pierce Brosnan and Patrick Stewart in the pre Goldeneye era.
The Blu-ray comes with plenty of B-roll, sound bites, trailers, featurettes and that's really about it. Kino keeps killing it with these Cohen Collection discs.
Dougray Scott continues to fascinate me, as the best in home video continues.
Aliens Clowns & Geeks and Vampire's Kiss comes from MVD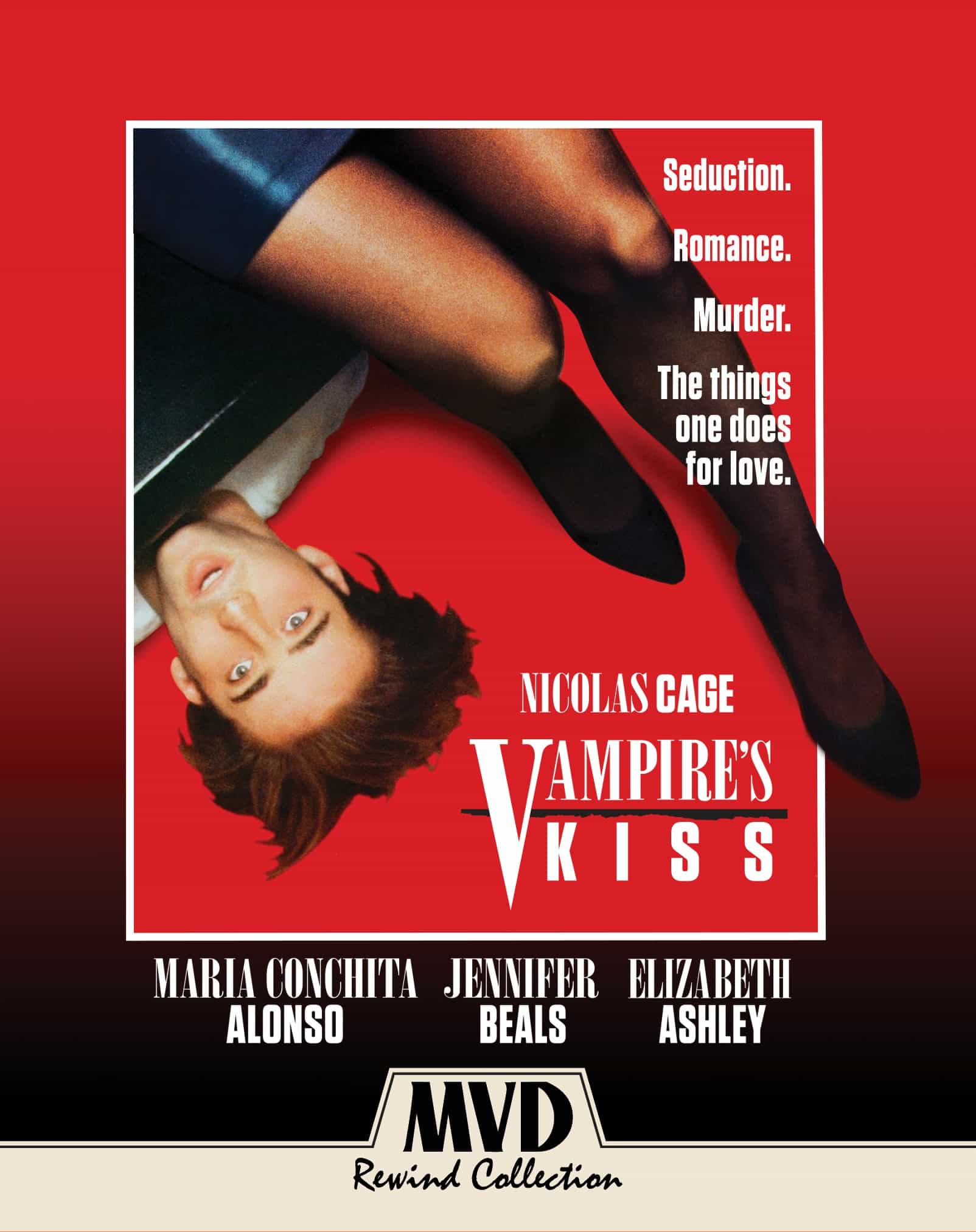 Vampire's Kiss was part of a Shout Factory double feature Blu-ray with High Spirits. Now, it's Out of Print and no one can afford that weird combination again. So, it's time to let the kids see where some of their favorite Nicolas Cage reaction .gifs originate from today.
MVD Rewind Collection brings the Blu-ray with a commentary, photo gallery, collectible poster and TV spot as the special features. It seems like a lot more than the Shout Blu-ray, but I don't have the disc on hand. The best in home video continues.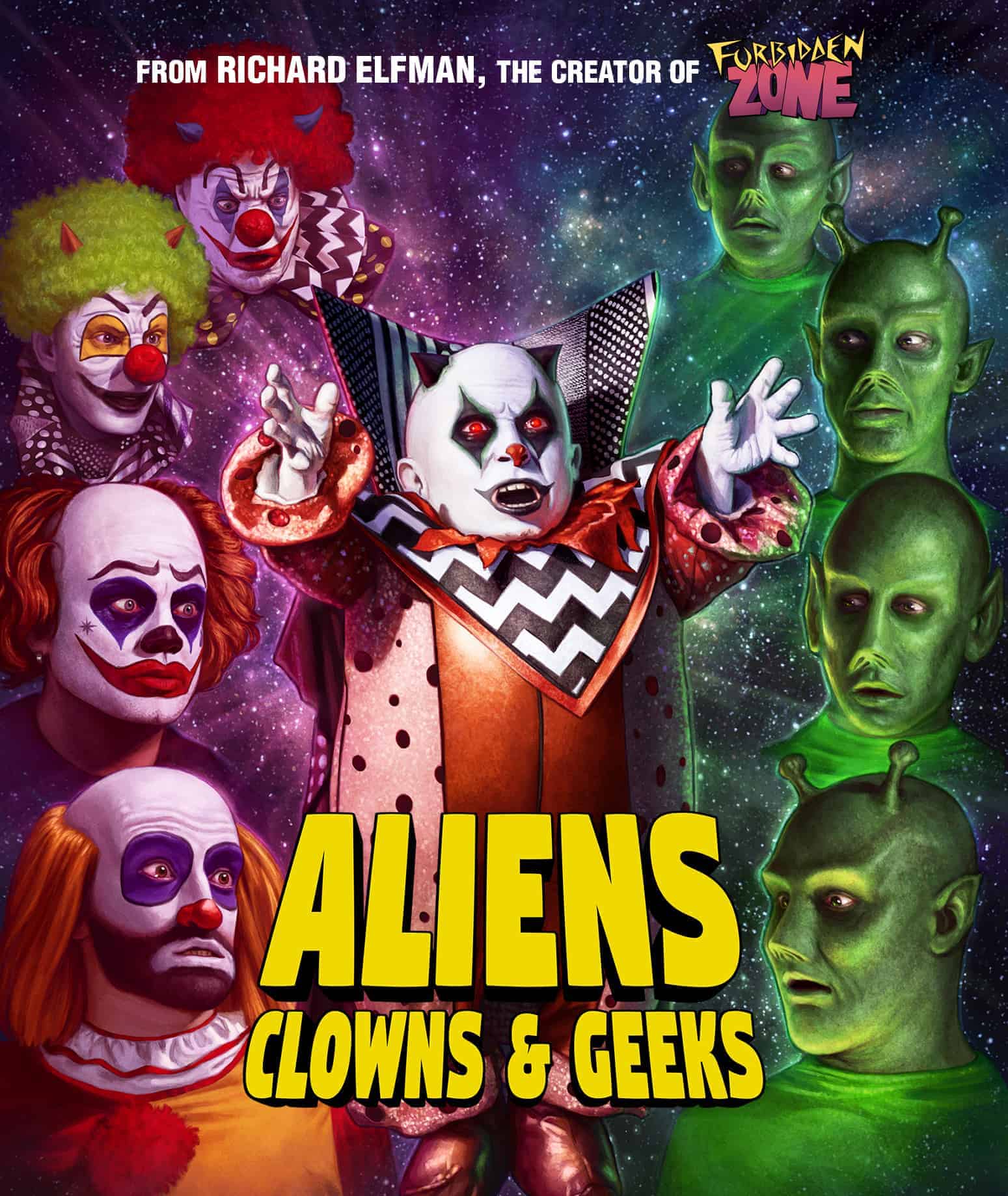 Aliens Clowns & Geeks should be this weird of a title. But, it doesn't roll off the tongue correctly. Considering that Forbidden Zone is one of my favorite films of all time, the latest from Richard Elfman should be a slam dunk for me. In 87 minutes, so much goes on that after we clear the backlog, I'm doubling back on this one because damn if I haven't been able to stop thinking about it.
The Blu-ray comes with interviews, a music video and trailer as the special features. The A/V Quality is super clean for an indie production. But, I almost wonder if it didn't have a 4K master. The best in home video continues.
White Slaver, True Story of a Woman in Jail: Hell of Love, The Living Dead at Manchester Morgue comes from Impulse/Synapse
White Slaver feels like it was made by people on accident. If you're looking for a narrative or anything beyond that point, it's not happening. But, you're going to see 1970s pubic mounds smacking into even worse coiffed people in a forgotten film. Not always what you expect for the best in home video.
Around the World and True Story of a Woman in Jail: Hell of Love keeps showing what I love about film history. You've got to take the extreme fringe with the big hits. Whether it's Nikkatsu or the work of John Holmes, these movies helped create the independent film distribution channels that gave birth to the industry outside of the studio system.
The A/V Quality is typical for films of its age. I included a few shots of White Slaver and have more to share when the time hits. The best in home video continues!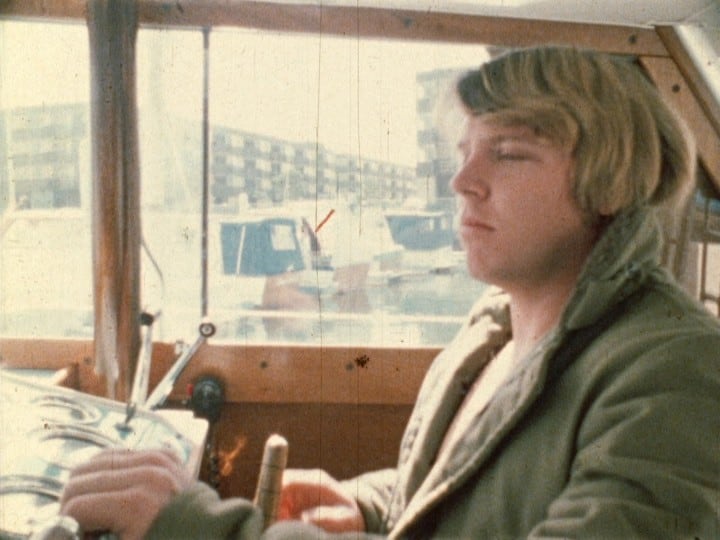 What about the other Impulse Pictures DVD releasing recently and also serving as the Best in Home Video?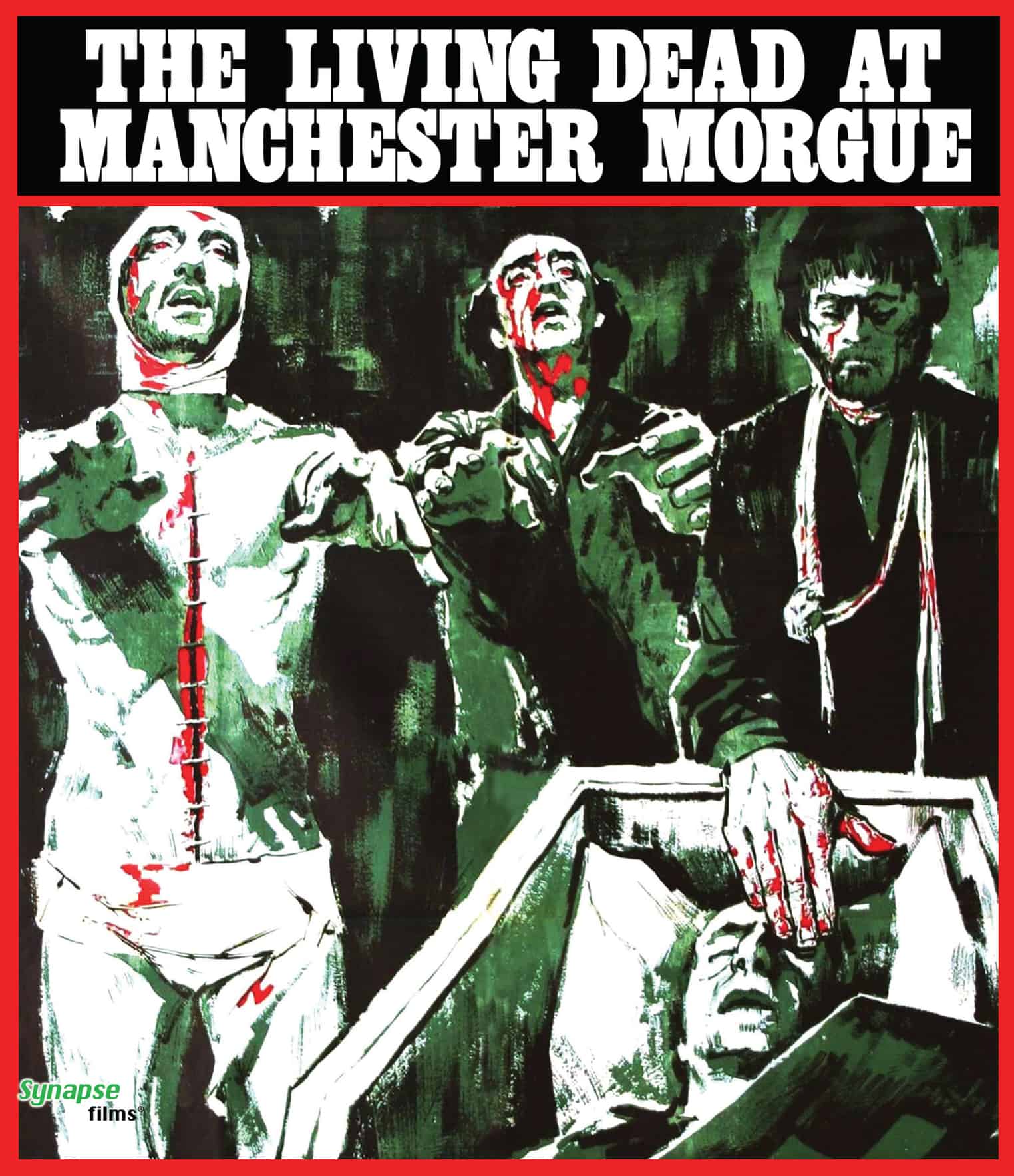 The Living Dead at Manchester Morgue is probably more famous for being the inspiration behind Edgar Wright's segment in the Grindhouse trailers. From there, the very English horror film directed by a Spanish talent has grown in infamy among world horror fans. The fact that the film's influence is starting to wane feels like a misstep to me.
Synapse brings The Living Dead at Manchester Morgue to Blu-ray with a new 4K restoration, featurettes, trailers and more! The best in home video continues.
Belle comes from Shout Factory
Belle is a movie I've been waiting to hit Home Video. I was kinda wanting to see it get a 4K UHD release due to its dynamic colors. For some reason, I think Shout Factory or someone is doing a 4K release later in the year. I need a refresher.
The A/V Quality is stellar with a robust 1080p transfer and a clean DTS-HD 5.1 master audio track. The special features run from featurettes to process highlights and even more! I'd recommend a purchase to the curious. Especially as I really want to dive hard into the movie.
The best in home video comes to an end.
Troy reviewed the best in home video Summer 2022 Edition
The best in home video might be an every couple of months going forward. But, we're getting closer to where we want to be with things. So, enjoy this for now and stay tuned to the rest. This was the best in home video.