ANDERSONVISION: What was so appealing about making Limbo?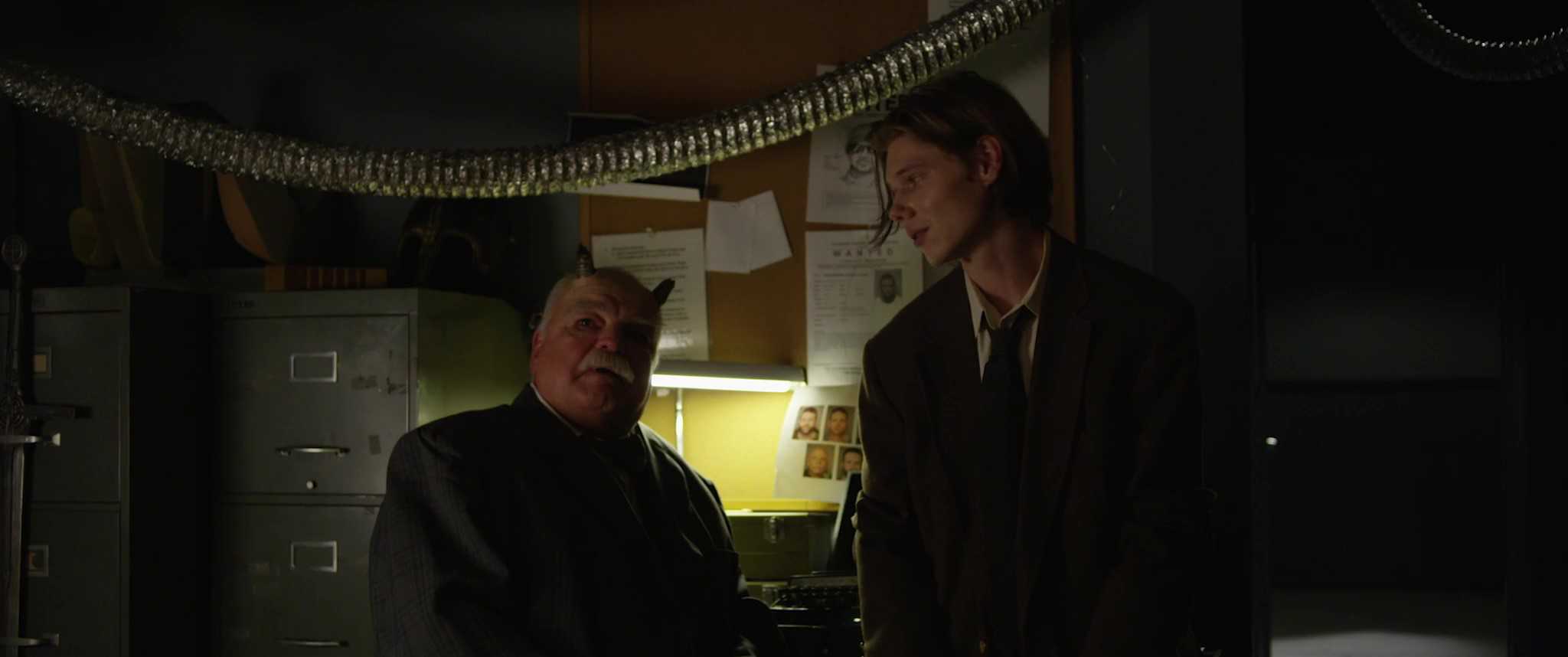 The story itself drew me to this project. I have worked with writer/Director Mark Young several times before, and his storytelling always captures my interest. I thought it was so compelling to have your soul put on trial, and unfold in a courtroom dram. The 12 Angry Men of your life so to speak. In the production itself, I really enjoyed the challenge of being confined in a space with boundaries. We were required to be more than talking heads, so it was a great acting exercise. There was a major twist in the plot. The ensemble cast was a blessing as well.

Lew Temple (Limbo)
ANDERSONVISION: What are your favorite kinds of horror movie to watch?

I am always very interested in psychological terror. I like the mystery of what is in the unknown. Very big twists, and reveals. It is called fishing after all, not catching. Rosemary's Baby for example. That is my favorite horror film.

Lew Temple (Limbo)
ANDERSONVISION: Since the Firefly Trilogy finished with 3 from Hell, are there any plans to work with Rob Zombie again?
I am always available for Rob. If he calls, I answer the phone. I understand that I might not be a fit for all of his projects, but if there is a spot, I am on board. I really enjoy working with Rob.

Lew Temple (Limbo)
ANDERSONVISION: What was it like playing someone on trial in a supernatural setting?

It was unnerving, because I was experiencing something that I had not before. My character had the propensity for violence, and to lash out. That was not allowed in Limbo. I had to convey my emotions differently. Shock, confusion, disbelief, wonder, awe, hopeful, fear. All of these characteristics, had to come across in the confined space. Not the room, but inside of me. It was a challenge. Mark Young did a very good job of keeping me on point.

Lew Temple (Limbo)
ANDERSONVISION: What was it like working with Veronica Cartwright?

She is a delight. A real treasure. She is so professional and very prepared. She brings a lot to the game, and clearly is a force in the industry. She has beyond her skill set, amazing eyes. She can be very vulnerable, or very fiery with just a glance. Really deep meaningful eyes. I am fortunate to have had the opportunity, and I am grateful for that.

Lew Temple (Limbo)
ANDERSONVISION: Does the courtroom drama lose its impact due to the inclusion of supernatural fantasy?

I don't think so. I believe that the tension is built on the dialogue whereas the supernatural is not a distraction. I find that we are entirely engaged in the drama. We come to allow ourselves to take the supernatural appearance of the demons, as part of this world that we are now in. Occasionally I noticed, and thought my goodness, these demons are everywhere.

Lew Temple (Limbo)
ANDERSONVISION: Do you feel that Jimmy got a fair shake?

I think so. He was certainly not proud of the life he live, and was even more ashamed to put it on display for judgement. There was a point when he offered that he was only a boy, that perhaps we feel for his unfair upbringing. He continues to make poor choices, and it is presented. I liked that he was hopeful however in the end. Entirely caught up in the possibility that he might get a favorable judgement.

Lew Temple (Limbo)
ANDERSONVISION: What are you working on next?

Timecrafters: Treasure of Pirates Cove. It is a family adventure film, in the view of Goonies. Time traveling Pirates, transported to modern day small seaside town. Our five heroes are 12 year olds. Lot of action, suspense and comedy. Who doesn't like Pirates and time travel. Look for it in October, 2020.

Lew Temple (Limbo)
LIMBO is now available to watch on your preferred Digital Platforms.