No Escape is coming to Blu-ray from Unearthed Films. The Unearthed team sent this over late Thursday, but I took my time to put it up. Never again will I underestimate the appeal of No Escape.
Check out the trailer that was sent over, while I list the special features.
New Interviews with producers, the director and whomever else.
Alternate Intro
Original Trailer
TV Spots
Image Gallery
Early 90s promotional footage
I remember seeing this in a dollar theater back in the day and loving it. This wasn't a lot of people's favorite film, but I love it when we get to look back at what the 90s thought 2022 was going to be like.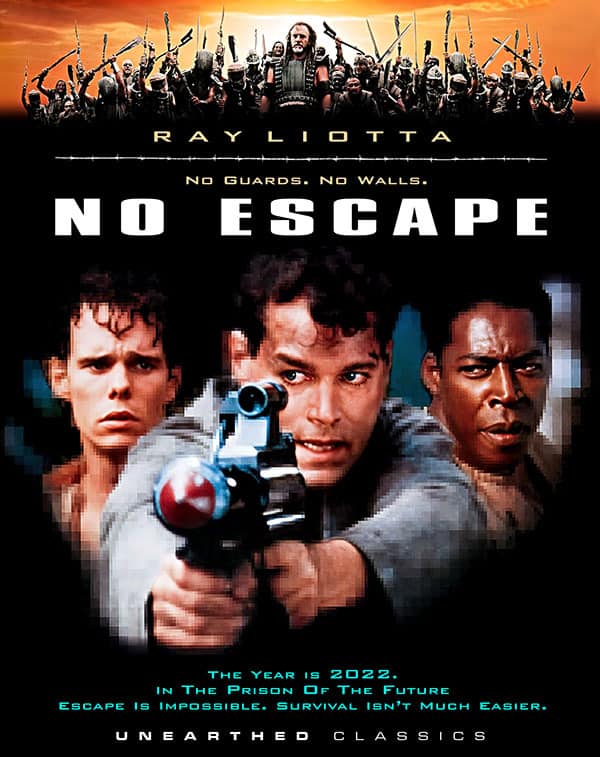 No Escape is coming this Fall to Blu-ray from Unearthed Films!