Maniac Cop 3: Badge of Silence is the greatest Alan Smithee movie of the 1990s. Very few people remember why, but luckily Blue Underground has released an amazing 4K disc to remind you why. This direct to video beauty went through some trouble before production started. Larry Cohen wouldn't rewrite the movie after some plot changes, so everything ended up getting shoehorned into a different model.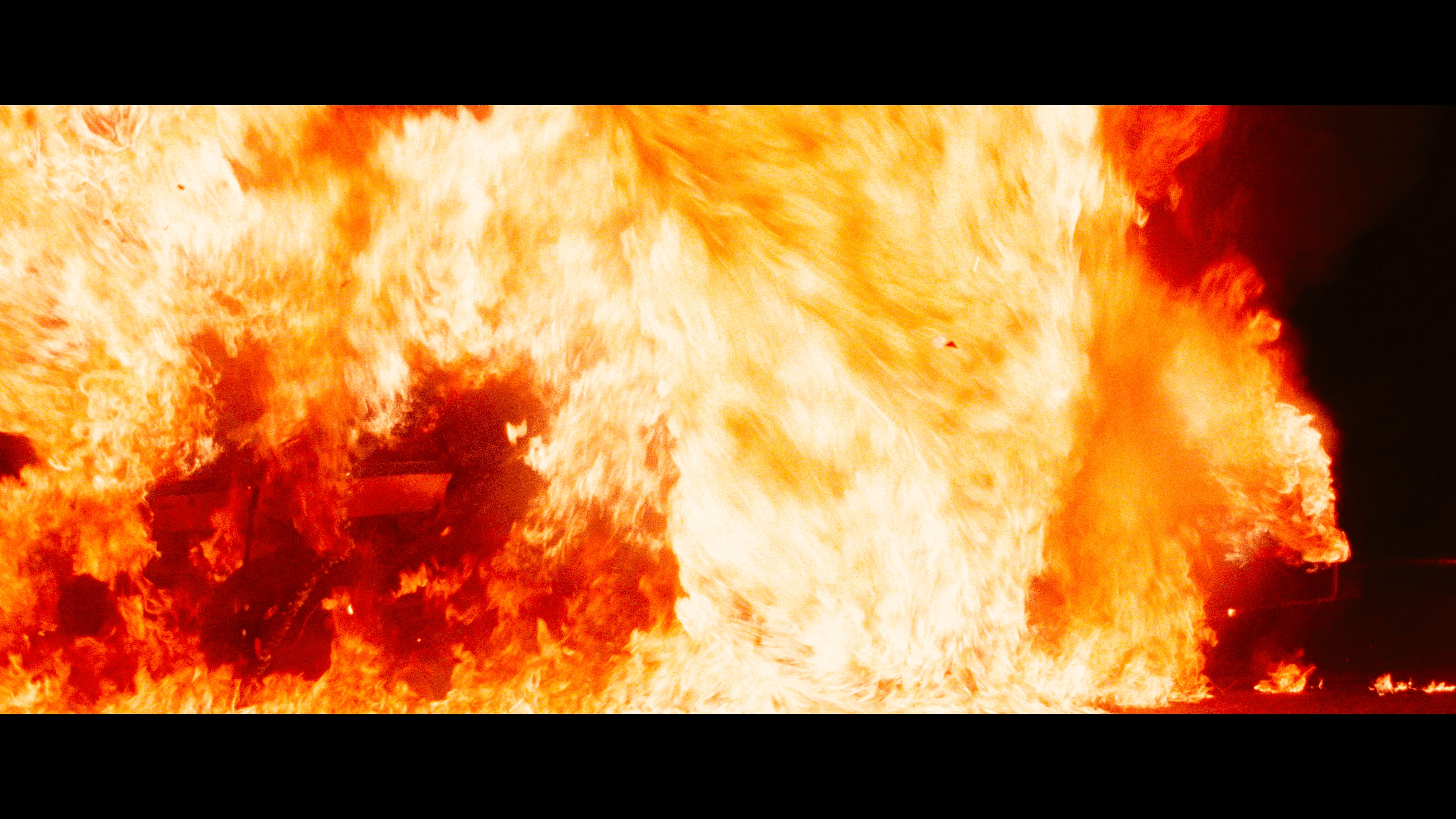 Robert Davi and Robert Z'Dar are joined by Jackie Earle Haley in this Maniac Cop entry. By that, I mean Haley has one big scene and then drops off. But, let's move back to what was said in the beginning. This movie was meant to have an African American lead and drape itself more in the Voodoo vibe. Asian distributors wouldn't pick up a film with a black lead, so Robert Davi was forced to step back into the lead role after Maniac Cop 2.
The result was they only shot an hour of the movie and Lustig walked out of frustration. You can hear all of this and more on the amazing commentary on the disc. Plus, some more hardcore horror sites have covered it in the past. Having revisited Maniac Cop 3 for the first time since High School, all of those issues seem so obvious now. However, I was still irked by the fact that it seems like they were setting up an obvious spin-off for future movies.
Officer Matt Cordell wasn't going to last forever. So, introducing Officer Katie Sullivan seems like an earnest effort to extend the series. Then, not much comes from it. You get slight Bride of Frankenstein vibes, but without a follow-up…it's just an empty ending.
This is the first 4K UHD disc that made me wish I had DBOX capabilities in the AV Theater. You can still get it at the retail level if your home theater seats are compatible. The new ones in the theater are capable, but I'm not sure if I want to make the investment just to get my seats to shake around during a movie. Still, Maniac Cop 3 made it seem like a cool idea.
What's weird about bringing an extra layer of gloss to a movie like Maniac Cop 3 is that you can the beauty of shooting fast and cheap. While that is not a quality indicator, it captures the spirit of making independent genre entertainment for the masses. I'm from an age that prefers our horror films to have a degree of hokey charm. Real make-up, real stunts and even some visible real world props isn't the end of the world.
Maniac Cop 3: Badge of Silence still doesn't make any sense. But, I love just having an extra jump back into this world. Honestly, I would have loved to see Robert Davi just have a series of Maniac Cop adventures past Maniac Cop 3.
Blue Underground brings Maniac Cop 3 to 4K UHD with the level of technical care that you come to expect. While I've seen some people complain about the movie being properly shown in 2.35:1 for the first time, I don't know what to tell you. Platinum and them was dropping full frame DVDs for so long that I think it warped everyone's perspective of what Maniac Cop 3 looks like.
The special features are impeccable. You get a new audio commentary with director Alan Smithee. Seriously, it's one of the greatest commentaries I've heard in the last 2-5 years. Plus, you get deleted and extended scenes. The trailer, galleries and original synopsis make it over from the Blu-ray release. The Atmos track is boombastic and the 2160p transfer shines in all of the included screenshots. Give Maniac Cop 3 a shot.
Maniac Cop 3: Badge of Silence is now available on 4K UHD from Blue Underground