Maniac Cop 2 returns Officer Matt Cordell from the dead for more vengeance. Thrown into the river to die at the end of Maniac Cop, Cordell is back for the people that wronged him. After causing a robbery to go bad, Cordell takes his attention to Bruce Campbell and his cop partner. After they die, we get Claudia Christian and Robert Davi teaming up to bring the undead serial killer cop to justice. I just love anything that gets Robert Z'Dar in front of a camera.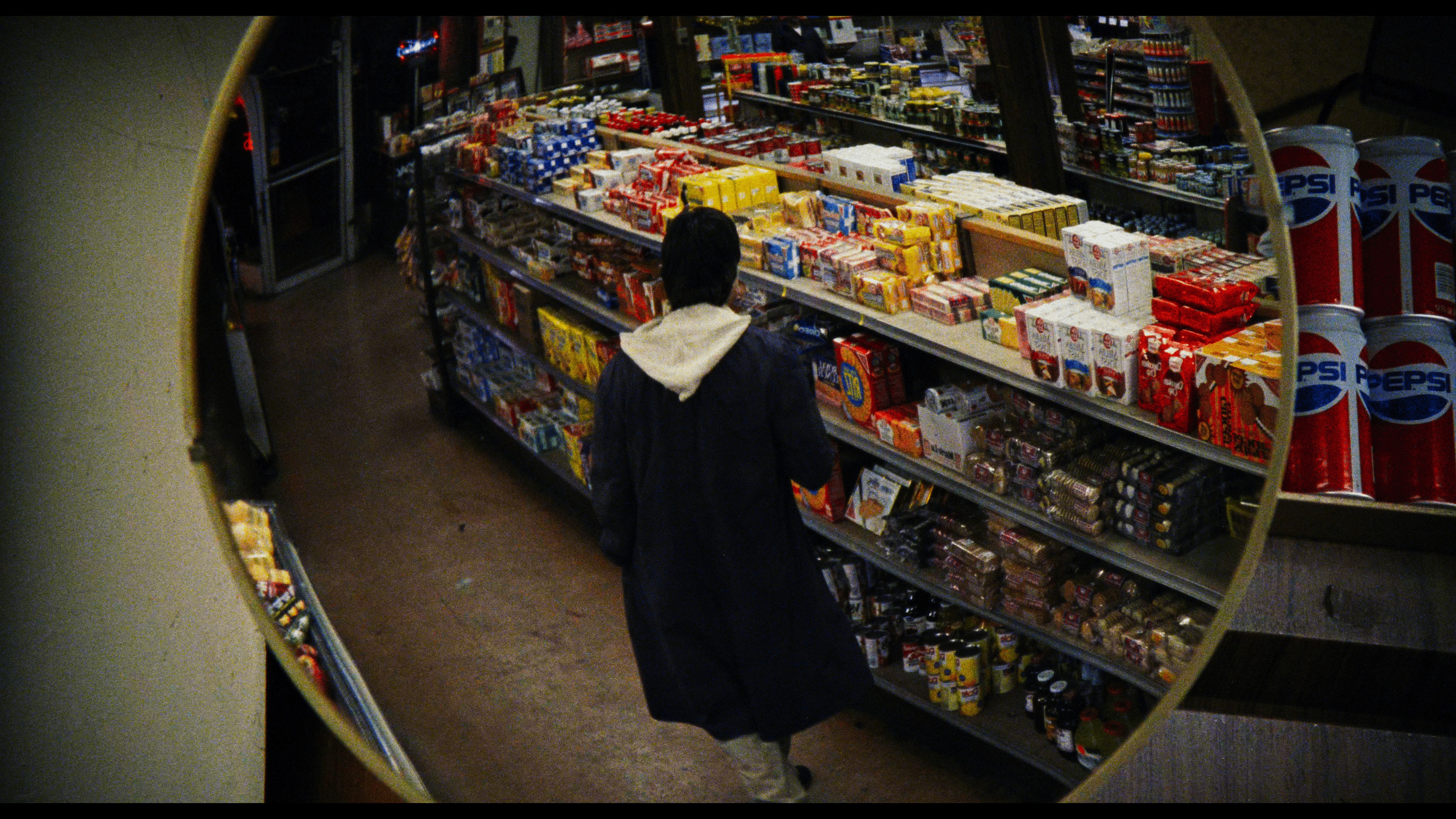 Officer Matt Cordell returns to the Direct-to-Video realm in a film that actually plays better than the first Maniac Cop. Maniac Cop 2 is an exercise in low-budget perfection. From Leo Rossi to the assault on the prison, every inch of the movie is crawling with exercises in how far you can take the Maniac Cop idea. For a film that only plays at 87 minutes, it feels like it lasts 15 minutes.
I keep forgetting that Larry Cohen wrote these movies. I'm not sure if it's the William Lustig direction or the material that keeps making me think it was someone else. However, I thought we were due a Maniac Cop remake at some point. But, that will be another one of those white whales that will never hit.
What kills me about movies like this and the modern audience is that they get laughed off. Originally dismissed a brutal zombie film upon initial release, Maniac Cop 2 has grown a new fandom over the ages. But, how many people outside of your film chat group on Facebook know about it? Hell, do the younger members of your group know a thing about fallen Officer Matt Cordell?
These are the same kinds of people that will bend over backwards to watch the latest episode of Red Letter Media. While that might chuckle at a dead cop with a weird face going crazy on the NYPD, there's more to it than that. The magic of Maniac Cop 2 is tied to its ability to mine the strengths of a Larry Cohen script with Lustig's gritty direction.
Show those kids this Maniac Cop 2 4K UHD and then Maniac Cop 3. Have them see how amazing genre entertainment can look on a Blue Underground 4K disc. Plus, if you have the sound system capability, test out the Dolby Atmos track on the prison attack. That is B-movie reference material right there. I never would have thought that Maniac Cop 2 would have reference quality audio.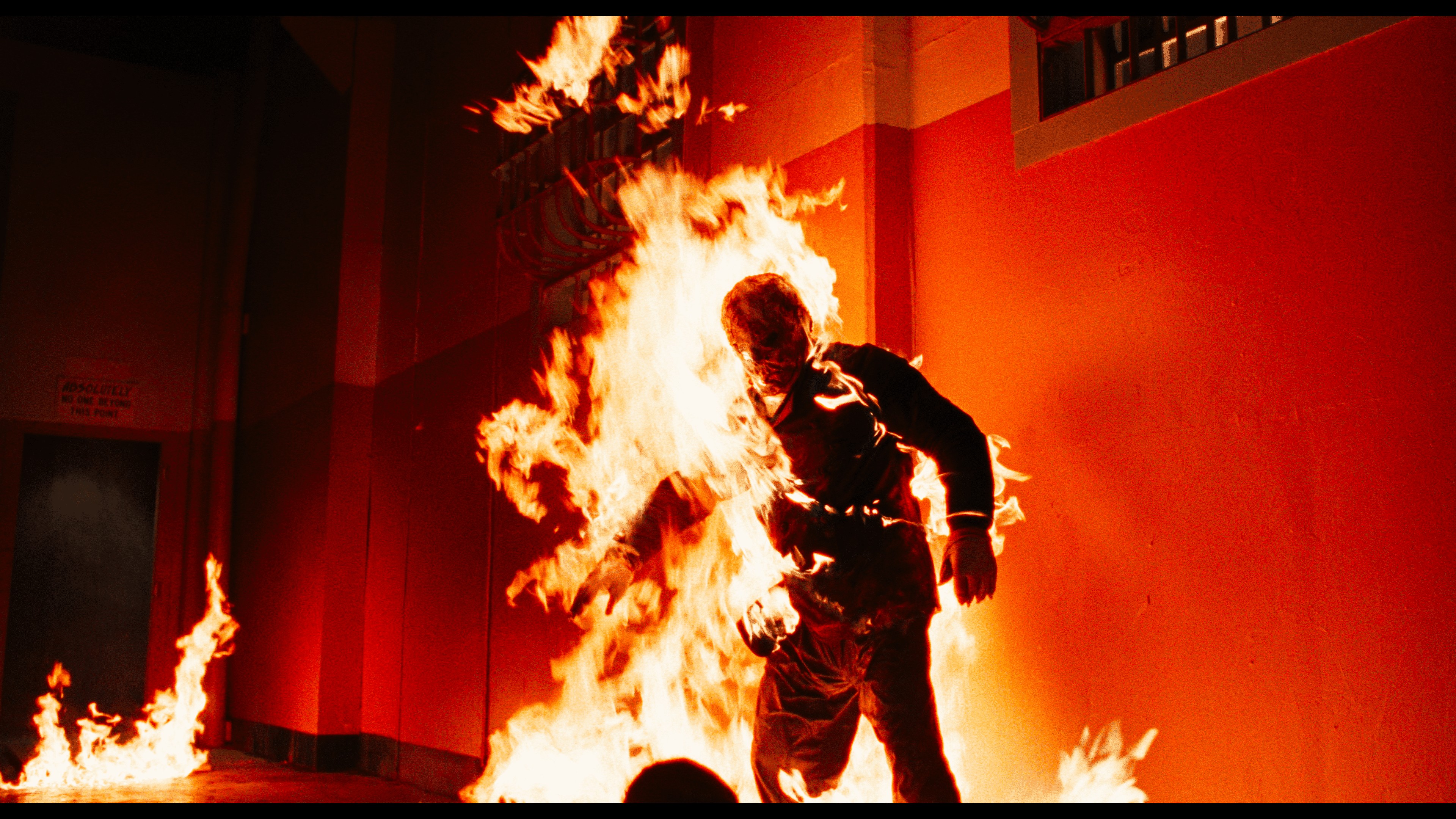 Blue Underground brings Maniac Cop 2 to 4K UHD with a ton of special features. You get the stellar commentary featuring Lustig and Refn. Plus, you get trailers, isolated music track, featurettes, trailers and so much more! The A/V Quality is typical stellar quality from Blue Underground. You get that 2160p 4K transfer and a Dolby Atmos track that is probably going to force my current receiver to retire.
If you have the previous Blu-ray release from Blue Underground, several special features will seem familiar. But, the A/V Quality upgrade and newer material is enough to warrant making the jump to 4K UHD. The 4K transfer is presented in Dolby Vision HDR and was sourced from the original negative under the DP's supervision.
There are big movies from major studios that don't get that level of care. Plus, who else is putting this many subtitles on one disc? It's insane, but I love it!
I always watch Maniac Cop 2 and 3 back-to-back as a double feature. So, get ready for Maniac Cop 3 4K review to follow this close behind.
Maniac Cop 2 arrives on 4K UHD from Blue Underground on November 16th, 2021