ARROW January 2022 SVOD Lineup promises Blood in the New Year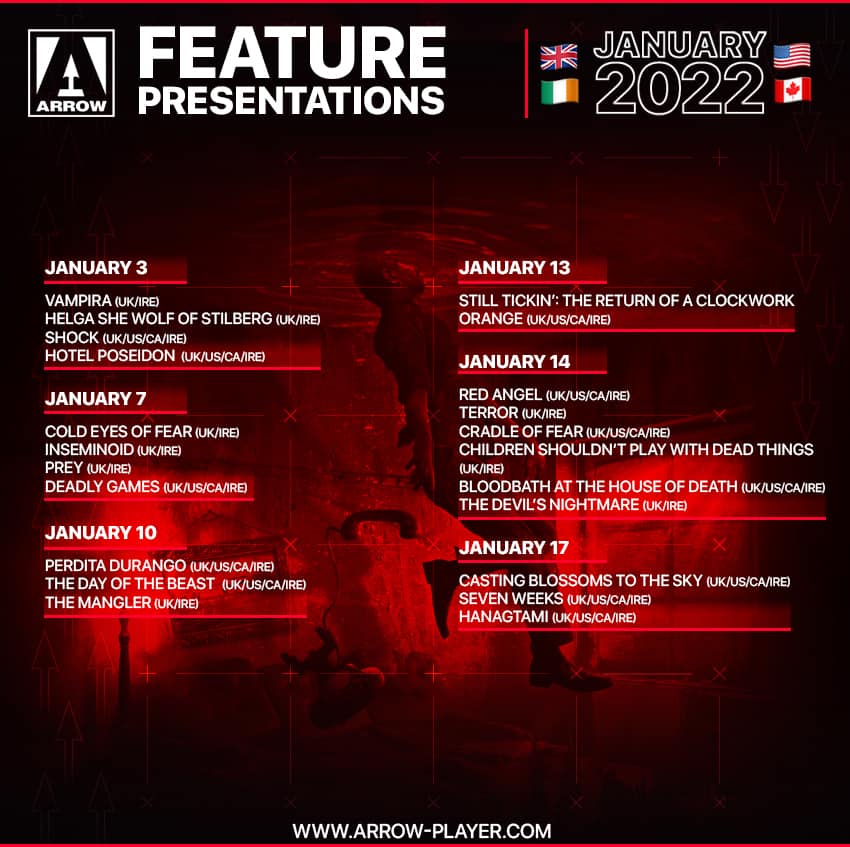 Arrow January 2022 starts the year with Shock getting a Digital bow before its pending Blu-ray release. You also get that sweet A Clockwork Orange documentary later in the month. But, what looks good to you as part of the Arrow January 2022 lineup?
Altered Innocence brings Stop-Zemlia into theaters on January 21st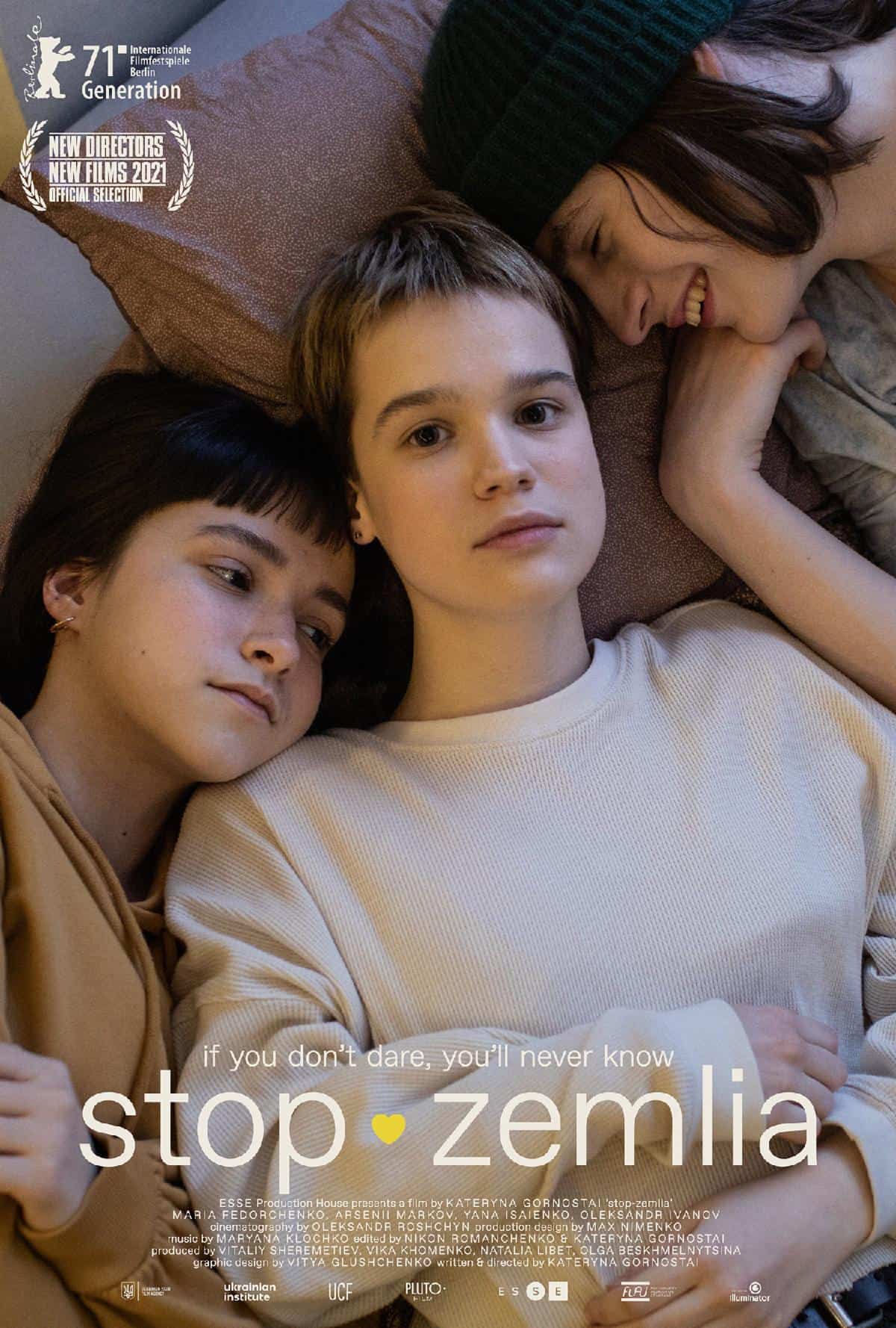 Altered Innocence continues to impress the hell out of me. Stop Zemlia is coming to theaters and VOD by the 21st. Check out the trailer and learn more!
American Siege arrives on January 7th, 2022. Watch a new clip!
Bruce Willis slams American Siege into your eyeballs this January. It's in theaters and on demand now!
They/Them/Us is in theaters and VOD at the end of the month!
They/Them/Us — Trailer (4k) from Jon Sherman on Vimeo.
Gravitas Ventures is getting ready to release They/Them/Us on January 28th with a Digital VOD bow on February 1st. Check out the trailer and let us know what you think!
DEXTER: NEW BLOOD slashes onto Blu-ray and more in March!
Dexter: New Blood is finally getting to make its home video debut. While I've been a bigger fan of Yellowjackets, it's cool for the Dexter fans to get their chosen form of premium content on home media.
Deaf Crocodile gets ready for Russian Fantastika Collection!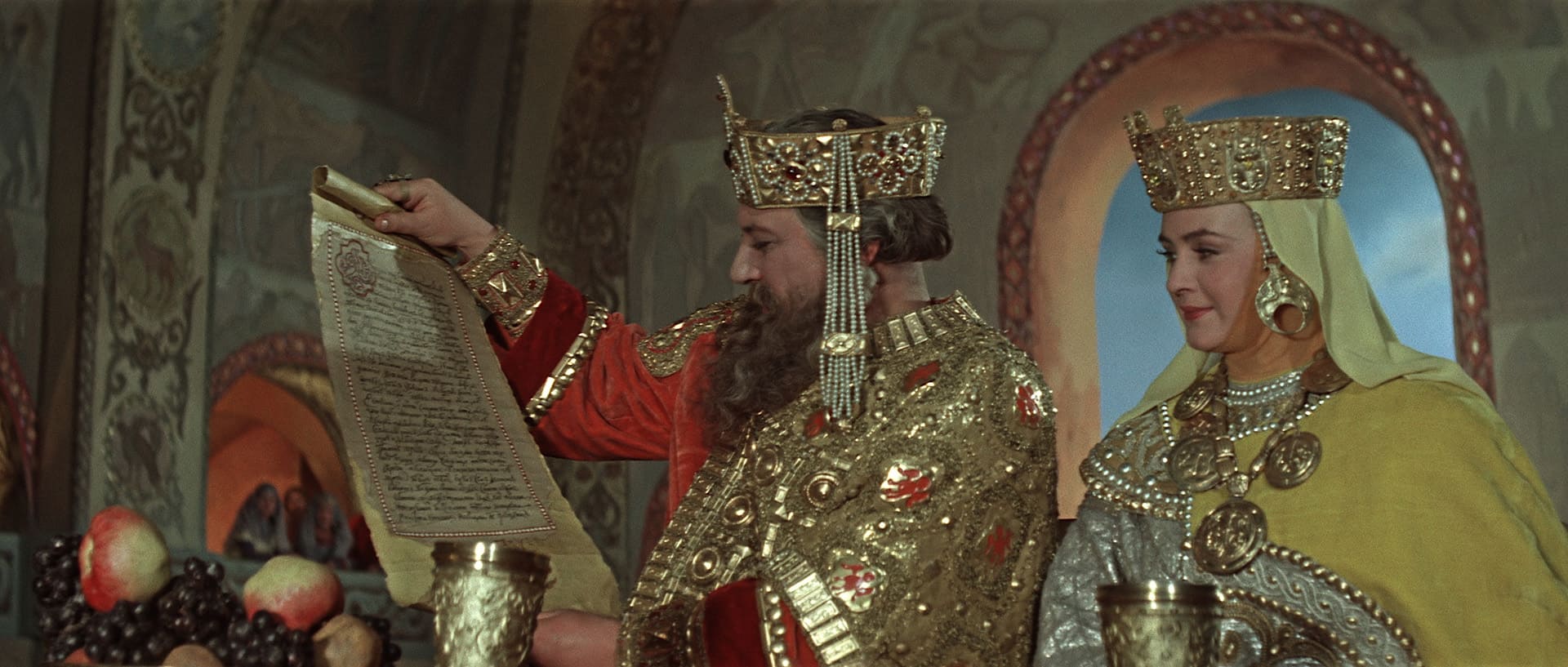 Deaf Crocodile gets ready for Russian Fantastika Collection to hit theaters in July 2022 and then eventually make its way to Blu-ray as part of the Vinegar Syndrome partner program. Ilya Muromets, Sampo and Zerograd are all getting prepped for release.
I never thought I would be so pumped to see 4K restorations of Russian fantasies, but here we are in 2022. Zerograd arrived later in 1988, but it still ties to the overall feel of the prior two movies.
La Soga Salvation is in theaters and on demand January 28th, 2022!
Manny Perez writes, directs and stars in La Soga Salvation. Perez plays La Soga who has been lured out of retirement to pick off a Dominican drug lord. Perez is making his directorial debut.
Arrow January 2022 and more have packed this past week of news!