If you're looking for a thought-provoking and intimate film, "Monica" might be just what you need. Directed by Andrea Pallaoro and written by Pallaoro and Orlando Tirado, the film centers on a woman named Monica who returns home after a long absence. Trace Lysette plays Monica, while Patricia Clarkson portrays her mother.
Monica is a woman who left home as a teenager and has returned to confront the wounds of her past. As she reconnects with her family, she embarks on a journey of healing and acceptance. The film explores Monica's internal world, her pain and fears, her needs and desires, and delves into the universal themes of abandonment and forgiveness.
The cast of "Monica" includes Trace Lysette as the titular character, Patricia Clarkson as Monica's mother, Joshua Close, Adriana Barraza, and Emily Browning. The film has a runtime of 110 minutes and is rated R.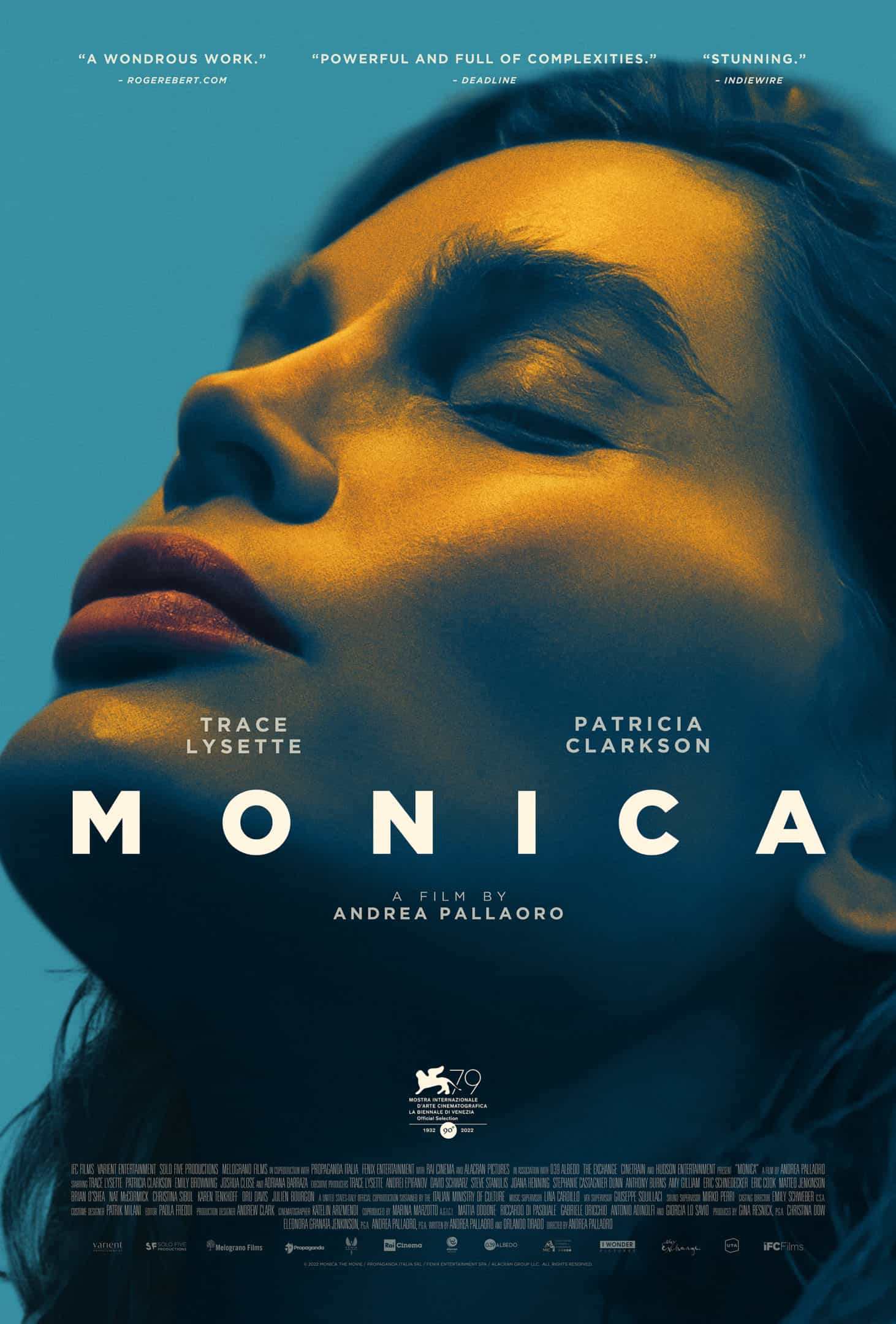 "Monica" is produced by Christina Dow, Eleanora Granata-Jenkinson, Andrea Pallaoro, and Gina Resnick. The film promises to be an emotional journey that will resonate with viewers, and it is sure to be a must-watch for those who appreciate introspective and deeply moving cinema.
Overall, "Monica" is a film that promises to be a captivating and emotional exploration of the themes of forgiveness and acceptance. It's a must-watch for those who love thought-provoking and intimate films that offer a deep dive into the human psyche.
Monica is coming soon from IFC Films