What is Good Burger?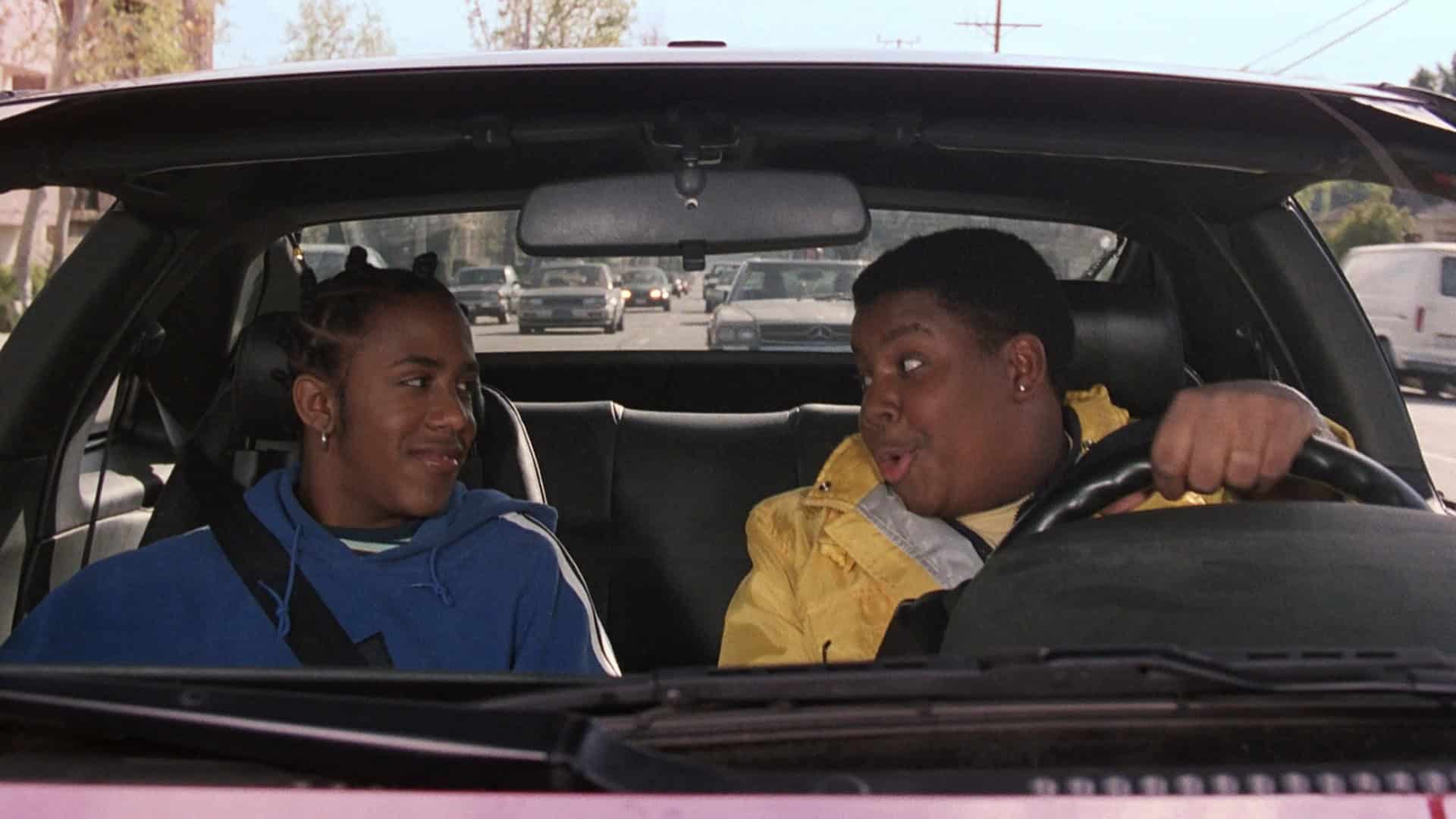 Good Burger is one of the 'first after my time' pop culture cult events that happened in my life. Spinning off of All That, the film was meant to be a vehicle of Kenan and Kel. It also served to introduce the Tollin and Robbins team that would go on to reshape the next 15-20 years of Nick live action entertainment. That being said, your mileage with the material will depend on how fondly you remember All That or Good Burger.
Why is Good Burger Important?
Good Burger is important because it proves the Head of the Class to Nickelodeon pipeline was successful. Brian Robbins and Good Burger star Dan Schneider were cast mates on the hit ABC series Head of the Class. After that show went off the air, the two former child actors started finding new ways to connect and take what they learned to other venues.
A look back on the 25th Anniversary of Good Burger
My time with Nickelodeon ended some time after they started going hard on game shows and less on low budget comedy shows. You could almost say that thinks went to Hell when they got comfortable in their Florida based studio and you stopped seeing Canadian kids' shows on the Network.
The 90s had brought about a great many changes starting with things getting a little more open and diverse. Hey, I could hang with that…I watched Doug. But, it's also at that time when you start making distinctions between what you consider to be kiddie and adult. I could hang with Moose getting slimed or Bobby Budnick making you salute your shorts. I just didn't give a damn about Amanda Bynes. I still don't.
Good Burger was a July 1997 release designed to slide into that Pre Return to School period to capture a child audience. It did that enough, while showing that the ongoing Nickelodeon TV series work was paying off as Nick was changing shape. This is a roundabout way of saying that the movie recycles portions of Wayne's World with every other sitcom plot to pad out a 95 minutes long runtime.
The nature of teen cinema is that if you play it below an R, you're aiming at younger kids. Go to the R rating and you're going to get teens. So if the film feels like it plays for 10 year olds, that's just the nature of the beast. Kenan and Kel are pals and create enough of a comedy team to keep kids giggling on the playground. If you're still waxing poetic about it as a 25 years older adult, then that is on you.
Ultimately, Good Burger is remembered for what it was meant to do. Spike the summer to get more viewers for Nick shows in the Fall. Hell, the movie was shot just a few weeks before its release date. What other major film pulled that off in the 90s? It's crazy.
What's on the Good Burger 25th Anniversary Steelbook Blu-ray?
Good Burger was a surprising choice to see get a Steelbook for its Blu-ray bow on its 25th anniversary. However, the Steelbook is rather cheap and price and nature. I've never seen a Steelbook arrive in a more "beat to shit" manner than this one. Hell, I went to my local Best Buy and Wal-Mart to see if this was a common occurrence. What I saw in my copy seems to be impacting every third edition I saw at the physical store level.
The Blu-ray itself comes with the original sketch as a special features. The A/V Quality is pretty sharp for a Paramount film from the late 90s. I love the shimmer on the period studio logo. The DTS-HD 5.1 master audio track is sharp enough for the limited action scenes. I'm still pretty impressed that the 1080p transfer holds up well. If you were a fan, pick up Good Burger.
If you want to learn more about Good Burger, the 25th Anniversary Steelbook is now available!