Blue Underground has been dipping a toe into the 4K market much like their friendly competition at Vinegar Syndrome. However, Blue Underground has been taking the dip with bigger titles. I know that we all love Rad and Tammy and the T-Rex, but you have to see Zombie in 4K. Why's that? Well, Shark vs. Zombie!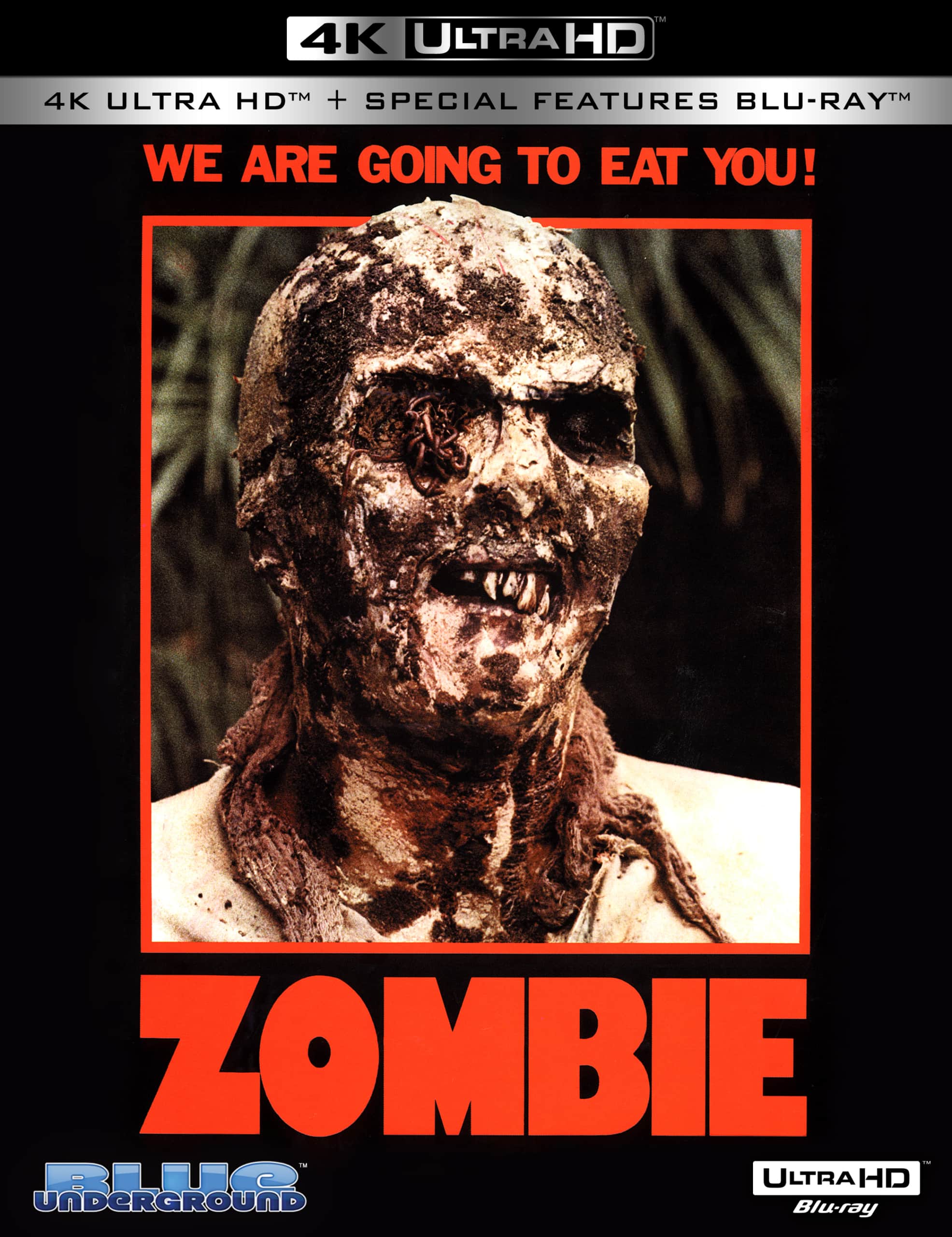 Zombie 4K is the first disc I popped in to my 4K test monitor. Naturally, I start watching it and I realized that I had a lot of my PS4 optimizations on, so I had to go into the TV setup and change it over for movie viewing. Honestly, things like this are why I'm investing in a 4K projector. It's just so much easier to run things via the main theater than the TV room.
I highly recommend watching the new Blue Underground 4K discs on Dolby Vision friendly monitors. While most of the nerds out there prefer HDR due to how friendly it is to gaming, I have to skew towards Dolby Vision for film and related presentations. The color levels and black contrast are closer to theatrical exhibition. Plus, I don't like everything looking like a football game or a quick run-through of Spider-Man (PS4).
The Zombie 4K pops in a way that I didn't expect. While the last Blu-ray was based off this restoration. There is something to that new transfer and Dolby Atmos mix that just gives me the horror good vibes unlike any other genre. But, I enjoy the later Zombie movies in their own way.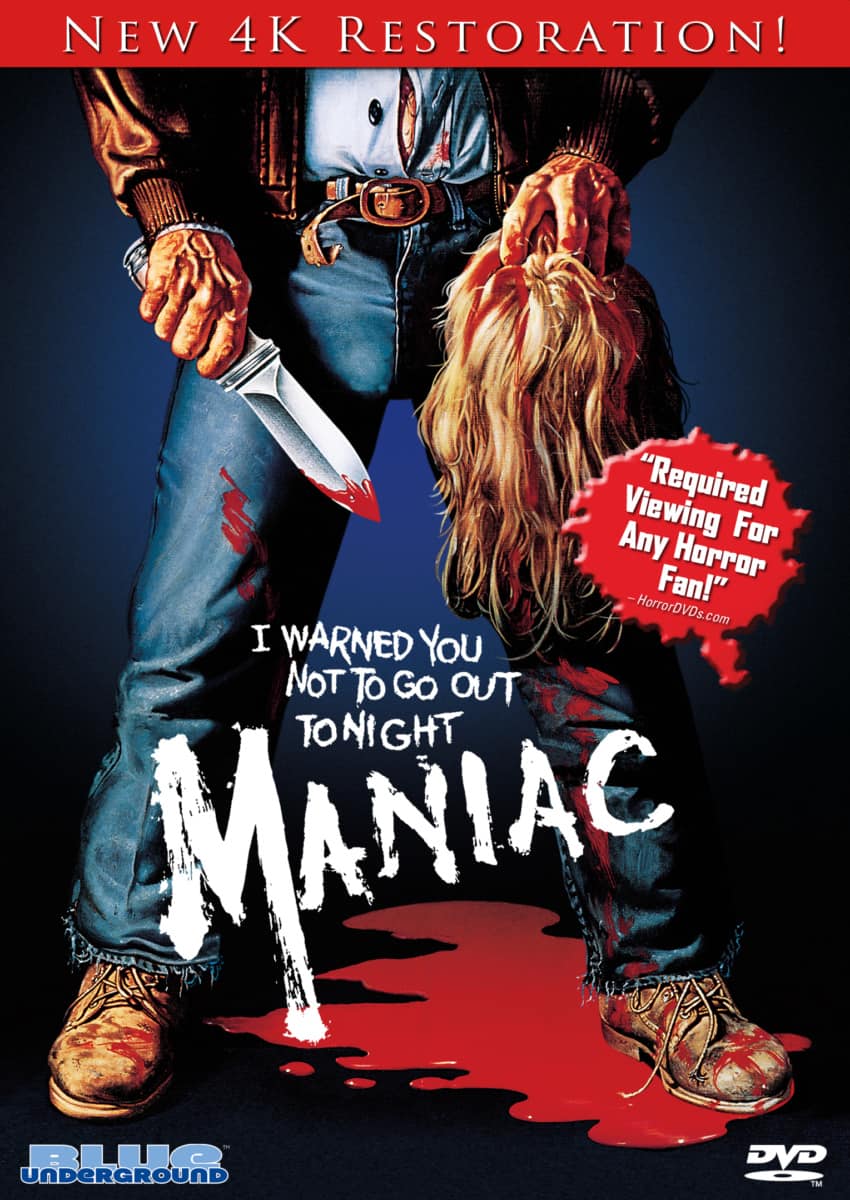 Maniac 4K was the one I looked forward to the most. Mainly because I'm a big fan of watching 16mm films get developed into 4K. The results are just as impressive as the Zombie 4K disc. However, I dig the additional emphasis on the late 70s/early 80s costuming. Plus, I think this is the first time we're getting Savini effects in 4K. Well, the first time for those of us in America.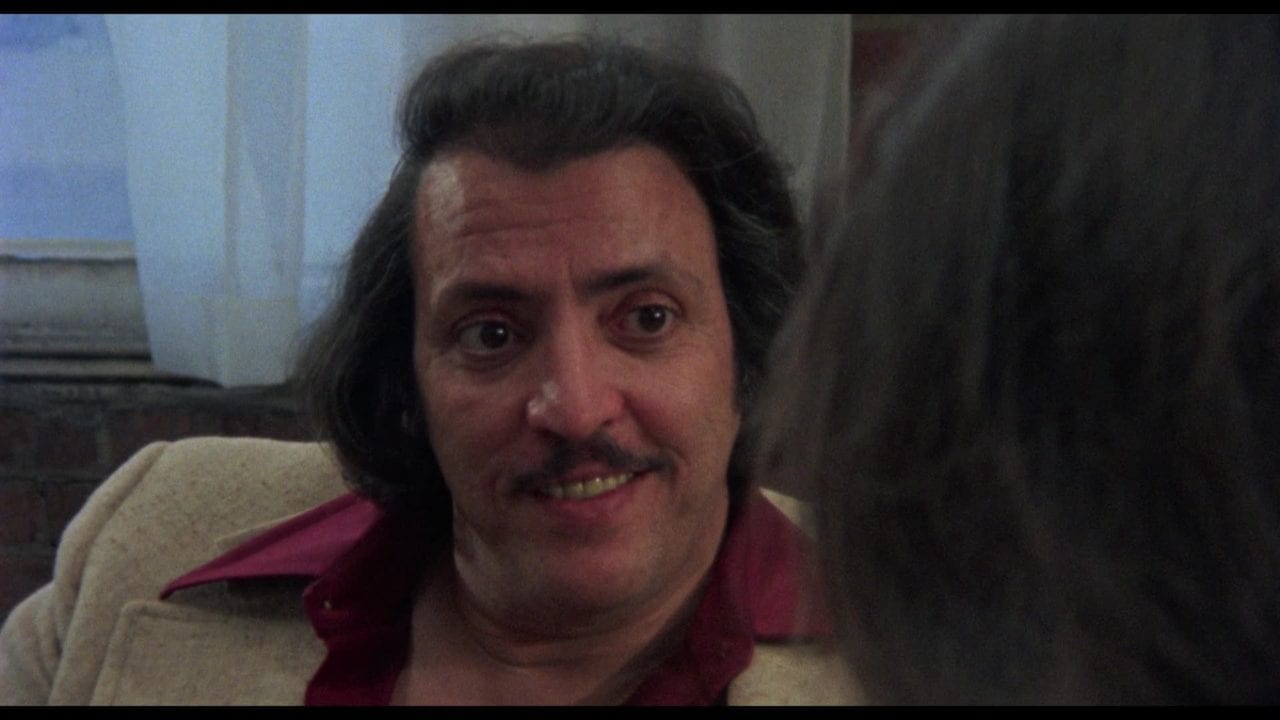 Joe Spinnell is one of those insanely fascinating types that never loses my attention. While we don't have proper 4K shots to show of the demi-god Spinnell, rest assured that you're not ready for this legend in 4K. You get a ton of the special features from the older massive Blu-ray release we reviewed back here at Christmas time 2018.
But, that leads me into another point about this classic horror that Blue Underground has been dropping on horror fans for the last few years.
But, what about the Blue Underground Blu-rays still on sale?!?
Two Evil Eyes Blu-ray was a three-disc limited edition that arrived around the Holidays. While a lot of younger fans don't dig having the CD soundtracks, I truly appreciate the inclusion. Still, while digging through the new 4K restoration, I was left wondering when the inevitable 4K release will arrive. Even with the pandemic dominating everything, a 4K release seems inevitable at this point.
The dual anthology format is a rarity. But, I find myself enjoying Argento and Romero's tales as I get older. Still, nobody has that place in my heart like Fulci. While House by the Cemetery is one of the most widely available Lucio Fulci films, I feel that it's due a degree of appreciation. Even before the inevitable 4K release.
House by the Cemetery Blu-ray while paling in comparison to the stunning A/V Quality of the 4K disc is a constant reminder of what Blue Underground can do with classic titles. That being said, while watching little Bob evade Dr. Freudstein for the 100th time, something struck me odd.
Enhanced A/V Quality is fun and all, but how about getting some new titles into the mix? I remember a time when Blue Underground rolled the dice on everything from Franco to Franco Nero and not so Nero Franco movies. What I'm saying is all of these discs are awesome.
The Maniac and Zombie 4K discs are available on May 26th