Random News begins now with talk about movies and other things while we social distance. Dig in!
RANDOM NEWS BEGINS WITH Scout Taylor-Compton starRING IN Getaway!
Getting away is just the beginning in director Lane Tolan's Getaway, premiering on DVD and Digital this April.

Halloween's Scout Taylor-Compton stars in an unnerving kidnapping thriller from Uncork'd Entertainment.

 Tamara Miller has planned a weekend lake getaway with her two best friends. When she gets kidnapped by a backwoods cult, eerie and unexplained occurrences arise. Will she make it out alive or become the treasure of these deranged lunatics?

Landry Allbright ("Star Trek : Picard"), Lane Tolan ("Hey Arnold"), Jamil Walker Smith ("Stargate Universe"), Jaclyn Betham ("The Haves and Have Nots"), Ben Deschaine (Super Shark), and Chrystopher Ryan Johnson ("The Riches") star in a Lane Tolan film.

Betham and Toran wrote the script.

Getaway is available on DVD and Digital April 14 from Uncork'd Entertainment.
GIRLS JUST WANNA HAVE BLOOD! is coming soon!
Random news continues with a fun movie title!
Being a teenager sucks.
 
This May, director Anthony Cantanese (Hi-Death) reminds us… Girls Just Wanna Have Blood!

Coming this May from Wild Eye Releasing, a bloody and unique new addition to the vampire-pic subsection.
When social outcast Jessica is accepted into a trio of teenage vampires, she finds herself thrust into a nocturnal world of murder, drugs and all-night parties as they stalk the patrons of local bars and clubs. Meanwhile, a mysterious, foreign vampire hunter searches the underworld in hopes of putting a stake right through their plan to party forever.

Bettina Skye ("Ugly Betty"), David M.Sitbon (Creed II), and Gigi Gustin (Game Over) star in Girls Just Wanna Have Blood, premiering on DVD and VOD May 26.
The Outsider: The Complete First Season – On Digital TODAY & on Blu-ray/DVD on June 9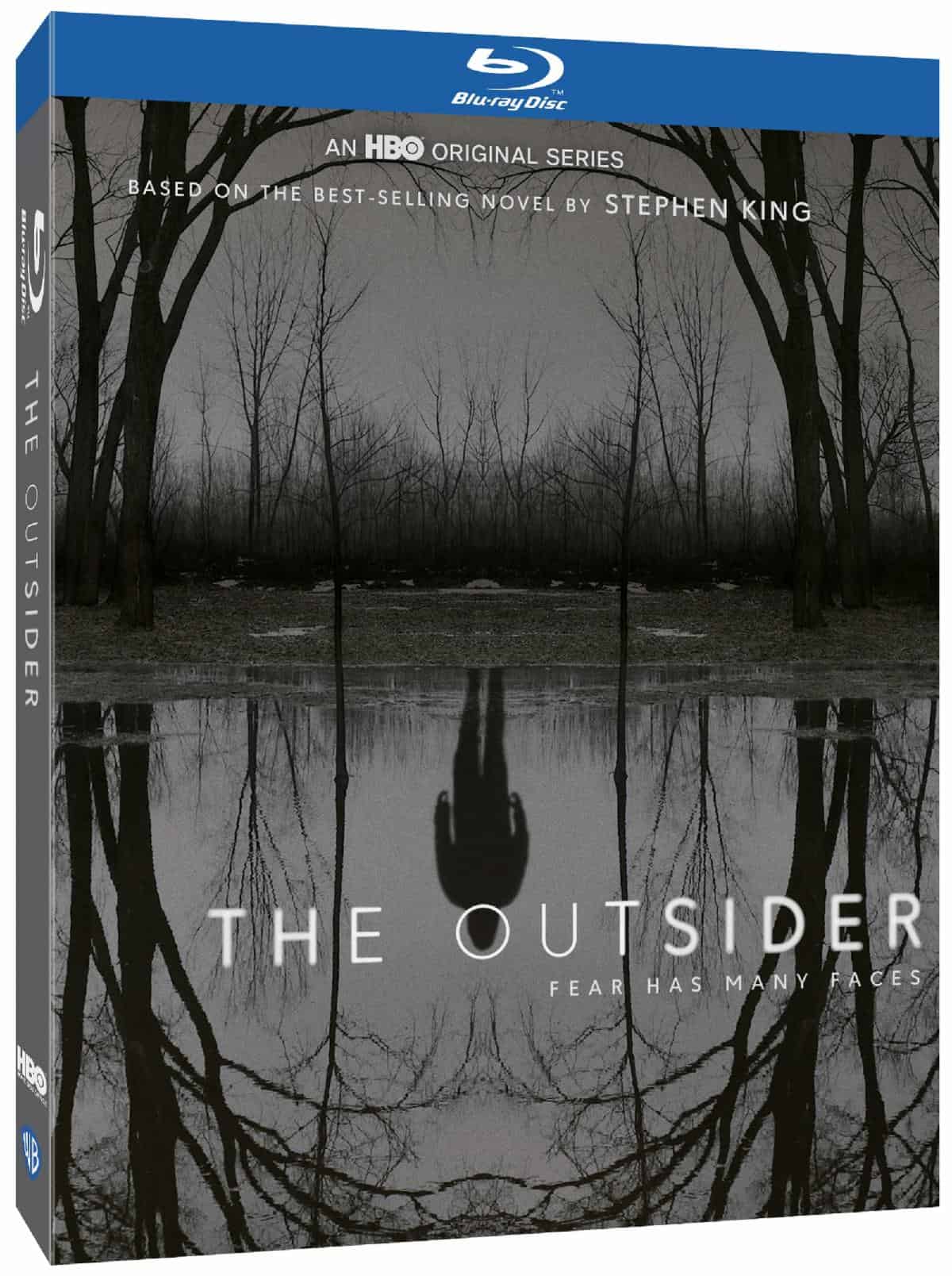 Believe the unbelievable! Warner Bros. Home Entertainment will release the murder crime mystery series The Outsider: The Complete First Season on Blu-ray and DVD on June 9, 2020 and is priced to own at $29.99 SRP ($34.99 in Canada) for the DVD and $39.99 SRP ($44.99 in Canada) for the Blu-ray which includes a Digital Copy (US Only). The Outsider: The Complete First Season is also available to own on Digital via purchase from all major digital retailers today.
In addition to all 10 exhilarating episodes from season one, Outsider: The Complete First Season features over 40 minutes of behind-the-scenes bonus content including the all-new featurette "EL CUCO. THE BABA YAGA. THE OUTSIDER." In this never-before-seen featurette you can dive deep into the real-world origins and supernatural abilities of the being at the center of The Outsider with compelling insights from the creators and cast

Based on Stephen King's bestselling novel of the same name, The Outsider is a new drama series that follows a seemingly straightforward investigation into the gruesome murder of a local boy. When 11-year-old Frankie Peterson's body is found mutilated in the Georgia woods, police detective Ralph Anderson (Ben Mendelsohn) sets out to investigate – with eyewitnesses and physical evidence pointing to Terry Maitland (Jason Bateman), a popular high school teacher, Little League coach, doting husband and father. While the case appears ironclad, Ralph is baffled by the emergence of contradictory evidence that places his suspect in a neighboring city at the time of the murder. The mysterious set of circumstances surrounding this horrifying crime leads Ralph, a seasoned cop still grieving the recent death of his own son, to bring in unorthodox private investigator Holly Gibney (Cynthia Erivo), whose uncanny abilities he hopes will help explain the unexplainable.

"The Outsider is not just for Stephen King fans, as there is something for everyone in this captivating series," said Rosemary Markson, WBHE Senior Vice President, Television Marketing. "The series has mesmerized audiences through its incredibly talented actors, thrilling plot twists, and true to life themes of grief and trauma, which will keep you glued to the screen until its electrifying climax."

The incredible cast of The Outsider: The Complete First Season includes Emmy®- and Golden Globe nominee Ben Mendelsohn ("Bloodline," "Ready Player One"), Tony Award winner and Golden Globe nominee Cynthia Erivo ("The Color Purple," "Harriet"), Bill Camp (Emmy®-nominee for "The Night Of"), Mare Winningham (Oscar® nominee for "Georgia"), Paddy Considine (HBO's upcoming "The Third Day"), Julianne Nicholson (HBO's upcoming "Mare of Easttown"), Yul Vázquez ("Divorce"), Jeremy Bobb (CINEMAX's "The Knick") and Marc Menchaca ("The Sinner"), with Emmy® and Golden Globe winner Jason Bateman ("Ozark," "Arrested Development") as Terry Maitland.   The Outsider is produced by Mendelsohn and executive producer Bateman (who also directs the first two episodes). The series is written for television by Richard Price (The Wire, The Night Of), who also serves as Executive Producer. Executive producers include Andrew Bernstein, Marty Bowen for Temple Hill Entertainment, Jack Bender, Michael Costigan for Aggregate Films, and Dennis Lehane (episodes 105-110). The series is produced by Bateman's Aggregrate Films and Temple Hill Entertainment in association with Civic Center Media.  BONUS FEATURES
EL CUCO. THE BABA YAGA. THE OUTSIDER – All New Featurette
Invitation to Set
Stephen King and The Outsider
Jason Bateman and The Outsider
Adapting The Outsider
Analyzing Holly Gibney
The Outsider: Inside Episodes 1-10
10 ONE-HOUR EPISODES
Fish in a Barrel
Roanoke
Dark Uncle
Que Viene el Coco
Tear-Drinker
The One About The Yiddish Vampire
In the Pines, In the Pines
Foxhead
Tigers and Bears
Must/Can't
P.O. BOX TINTO BRASS / ISTINTOBRASS 2 Disc Limited Edition Blu-ray and DVD, April 28, 2020
Cult Epics premieres P.O. BOX TINTO BRASS, Tinto's most explicit film since Caligula, in it's full Uncut version and boasting a brand new 4K Transfer, packed together with the in-depth documentary ISTINTOBRASS, following the career of the Maestro, available April 28, 2020 as a 2 Disc Ltd. edition, both on Blu-ray and DVD.
Synopsis:
P.O. BOX TINTO BRASS
Italian director Tinto Brass is known as the absolute master of erotica, creator of works like All Ladies Do It, Frivolous Lola and Paprika. His gift at perfectly portraying the beauty of the female body has made him celebrated by both men and women. And it is precisely the latter category that sends him boxes full of fan letters.
P.O. Box Tinto Brass is a collection of those letters, photos and videos of female sexual fantasies. This erotic comedy by the Maestro himself, with a score by Riz Ortolani, contains a succession of exciting, downright sensational and sometimes even shocking material. Previously unreleased in the US, Cult Epics presents the Uncut version in a 4K transfer with both the original Italian language track and the English dub. This 2 Disc Limited Edition of 2000 Copies includes exclusively the Documentary; IsTintoBrass, and a 48-page Photo book of unpublished images from the Tinto Brass Archives by right-hand set photographer Gianfranco Salis. DVD Ltd. Edition of 1000 copies.
ISTINTOBRASS
In this documentary Tinto Brass talks candidly about his long-life career, from his earliest anarchistic, innovative and experimental art-house films (Whoever Works is Lost, The Howl, Attraction) to the decidedly derriere-obsessed fetishism of his later work. Starting as an assistant to Roberto Rossellini, Henri Langlois and Joris Ivens, he soon found himself at the very beginning of the Nouvelle Vague, discussing cinema with auteurs such as Bresson, Godard, and Truffaut. The biography brings to light an almost forgotten chapter of cinema history, thanks to the analyses of Marco Muller and Gianni Canova, who trace the beginnings on up to the films on power, such as the Nazi-brothel melodrama of Salon Kitty and the infamous Caligula, which was enormously successful with the public. To this very day, Brass remains an icon of erotic pleasure and voyeurism, and his story is revealed in the tales of Gigi Proietti, Serena Grandi, Helen Mirren, Franco Nero and Sir Ken Adam, among others.
Blue Underground is making the 4K Jump in May 2020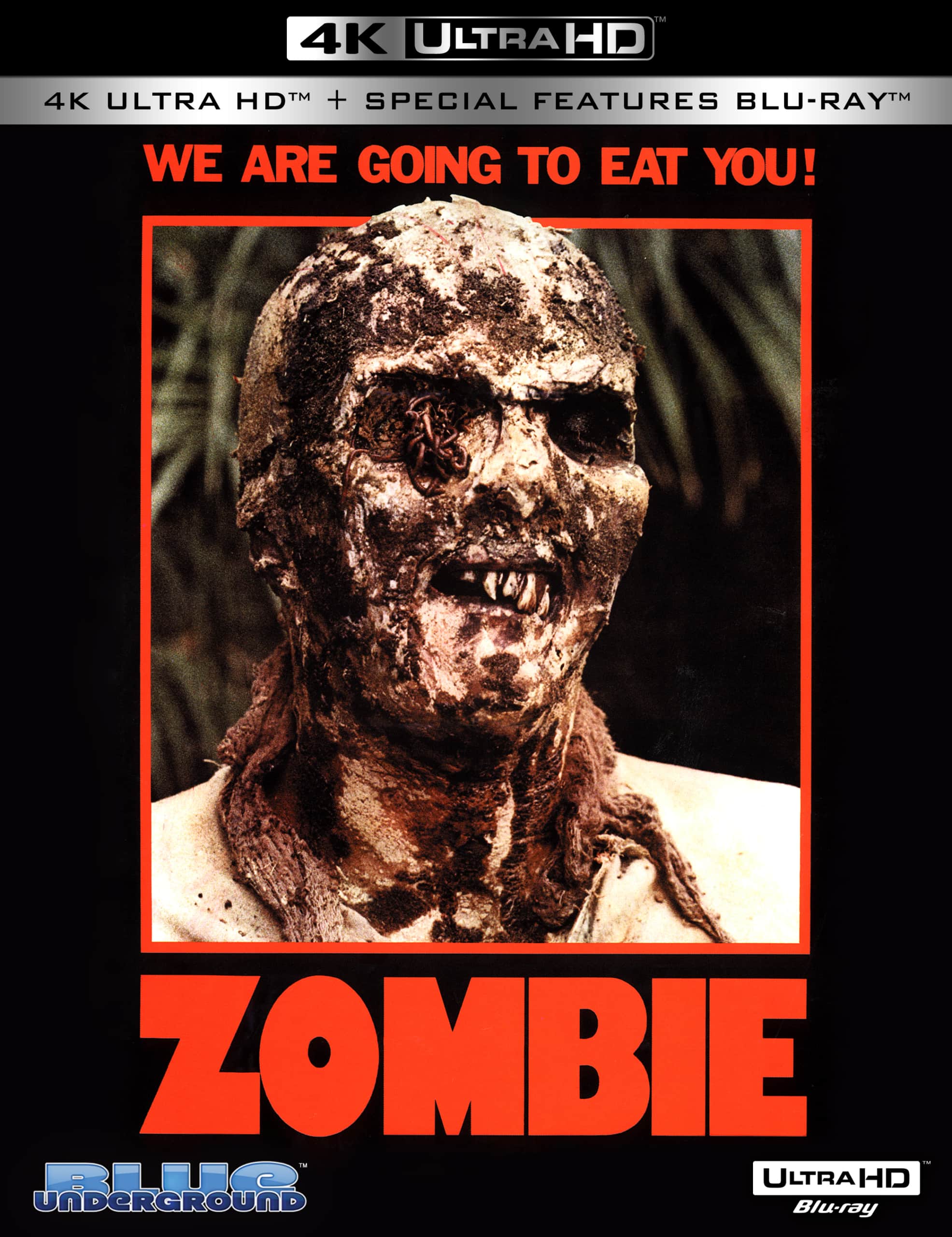 Maniac and Zombie are coming to 4K Ultra HD on May 26th, 2020. That's it. That's the announcement. It's like announcing Star Wars in 4K or something. If you're a horror nerd, you're already moist by the time you saw the box art.
IT'S NO SECRET, MILL CREEK ENTERTAINMENT WILL RELEASE EUREKA THE COMPLETE SCI-FI SERIES ON BLU-RAY
Mill Creek Entertainment is pleased to announce the complete series release of Eureka. All 77 episodes from the show's 5-season run will be available for the first time together in a complete series collection on Blu-ray for $75.99 on June 9, 2020.
Step into the quirky and seemingly perfect small town of Eureka, where the hidden work of America's brightest scientists can lead to innovation or utter chaos. Follow Sheriff Jack Carter (Colin Ferguson) as he struggles to keep a sense of normalcy amid the scientific mayhem, big brains and bigger adventure in this unusual little town in the Pacific Northwest.
Mill Creek Entertainment's 12-disc Blu-ray set will be the high-definition disc debut of the series in North America. This special edition release also contains numerous bonus features that have been ported over from previous DVD releases including commentary tracks, deleted scenes, gag reels, webisodes, behind-the-scenes featurettes and more!
Eureka co-stars Salli Richardson-Whitfield, Niall Matter, Erica Cerra, Joe Morton, Neil Grayston and James Callis. Popular sci-fi fan favorites make guest appearances throughout the series' run including Felicia Day, Wil Wheaton, Matt Frewer, Ever Carradine, Sharon Taylor, Ming-Na Wen, Trevor Jackson and many more!
Eureka was produced by Universal Cable Productions and originally aired on SYFY. The series was created by Andrew Cosby (screenwriter for 2019's Hellboy) and Jaime Paglia (co-executive producer for MTV's Scream: The TV Series) with Bruce Miller (The Handmaid's Tale) serving as executive producer.