The Three Musketeers is one of those classic stories that got adapted every few years into a film. For the last few decades, you've had the Disney version and Paul Anderson version. By Anderson, I mean the guy that did the Resident Evil movies and not the guy who made TikTok favorite Licorice Pizza. So, why did the Three Musketeers stop getting all of these adaptations? Hell, how many times can you keep telling the same story?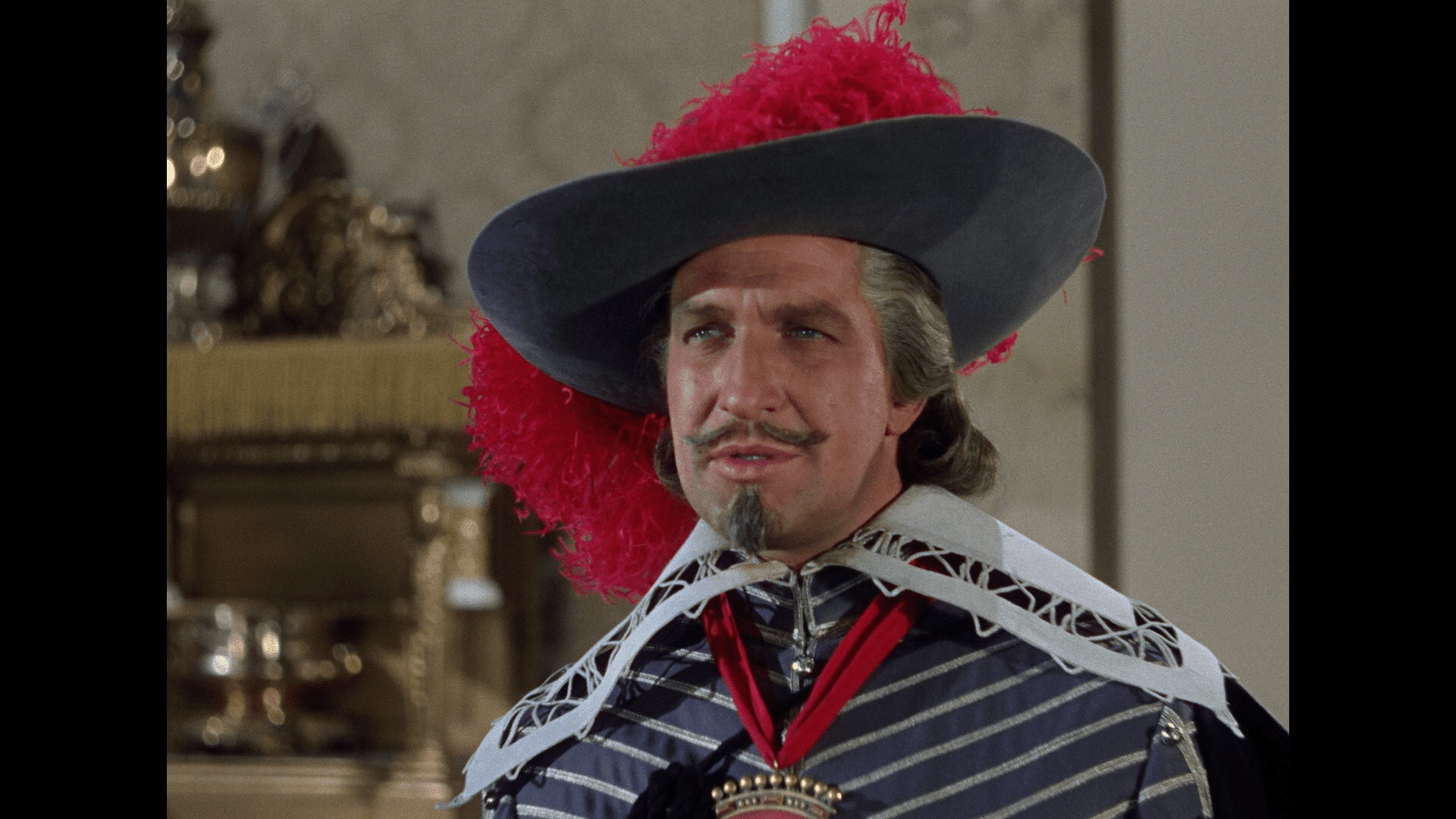 Gene Kelly plays D'Artagnan in a role that felt a little too young for him back in 1948. But, he was a name for MGM, so we get to watch him pal around France until he gets to meet the titular trio. It's not long before he meets up with Vincent Price playing the devilish Cardinal Richelieu. Many would play the role later, but something about Price's performance remains unbeaten.
What's funny about that is this is one of the only Musketeers adaptations where Richelieu is not referred to as a Cardinal. That's because MGM didn't want to anger the growing Catholic audiences in a post World War II America. But, it's a weird choice to make. Richelieu always acts independently, using his Church position as a way to gain power over politics. Hell, The Devils did the same thing and a lot more. But, they still got to have Cardinals.
Lana Turner gets the semi femme fatale role as Countess de Winter. It was her first film in color and came on the heels of her work in Green Dolphin Street. I'm not going to make case for how her transition to color films began the last phase of her career. Honestly, you could argue that her daughter's after school activities got that train rolling for her. But, she's workable as the Countess. Although, I liked Rebecca De Mornay's take a little better.
What about the other musketeers? Well, Van Heflin, Gig Young and Robert Coote did their best. But, they were pretty forgettable. Heflin had his moments, but this is always meant to be D'Artagnan's story. June Allyson, Frank Morgan and Angela Lansbury get way more to do than them. But, that's to be expected. I mean it's not like the studio wasn't trying to put over Van Heflin or anything.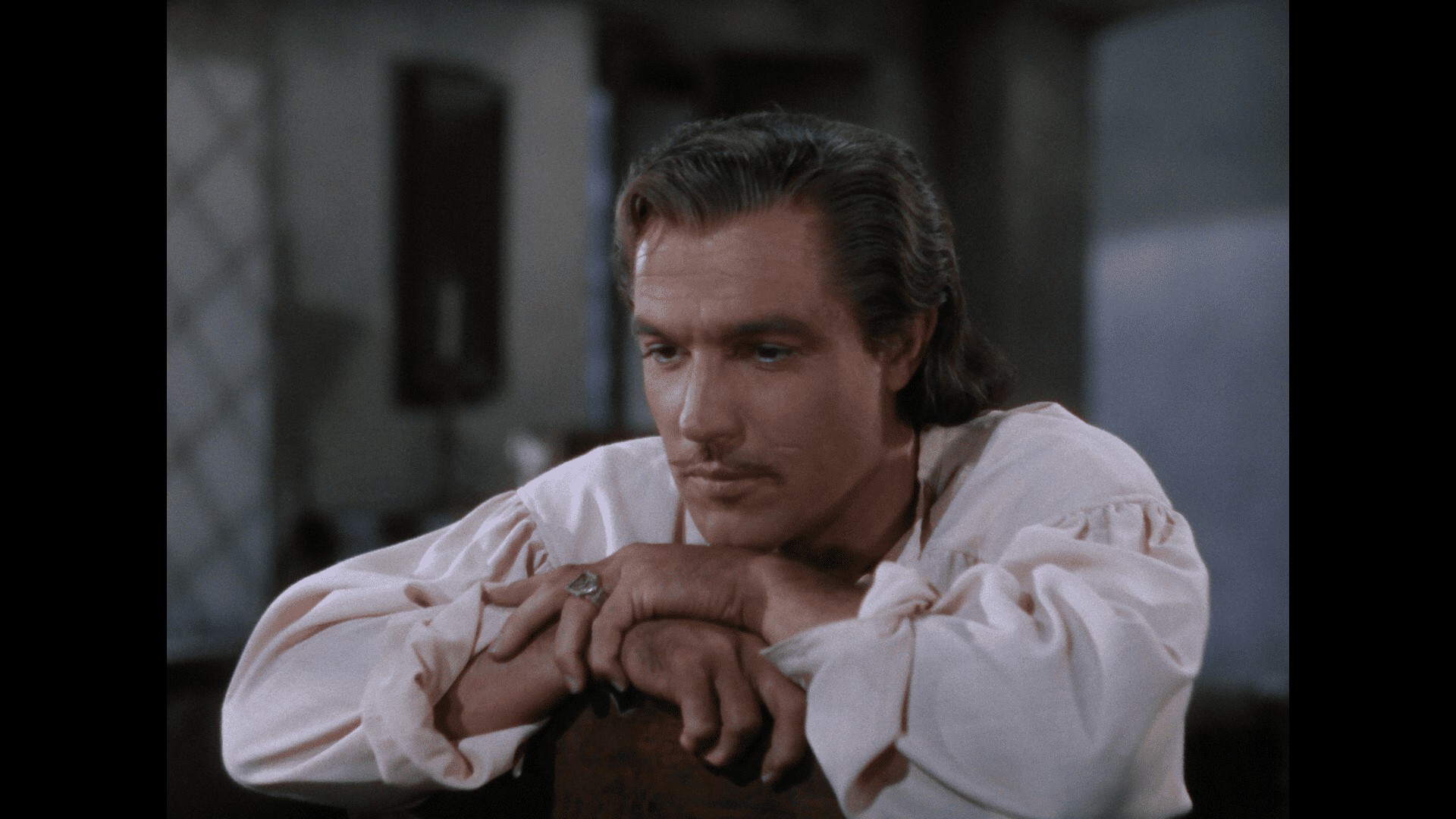 What's crazy about this adaptation is how they wanted to shoot The Three Musketeers as a Western. But, it's a Western with period costumes. It's kinda why the movie was such a hit. Nobody cared for historical accuracy or putting on the pomp. MGM knew that people just wanted a swordplay movie with big stars. Everything else doesn't matter.
Beyond that, The Three Musketeers is a high-spirited film about the things we love in movies. Action, adventure, romance and a great villain will keep even the youngest viewer entertained. It's pretty impressive, as the movie runs slightly over 2 hours and you barely notice the time. I just wish the ending was a little more concrete than it was.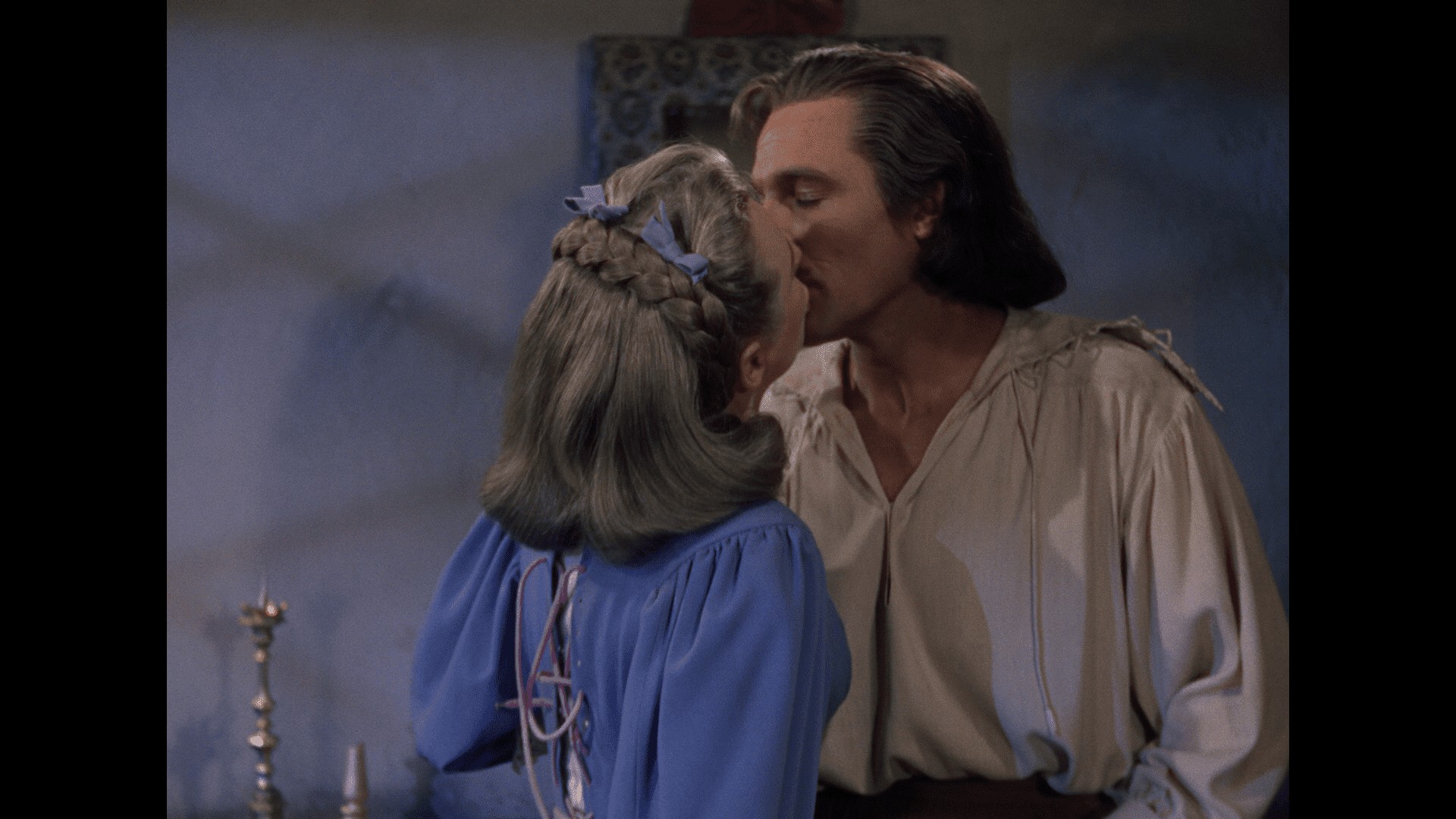 The Three Musketeers was such a big hit for MGM, that it would go onto be one of their biggest hits of the decade. However, its ability to perform overseas was in jeopardy due to the fact that the source material wasn't totally in the public domain.
Warner Archive brings The Three Musketeers to Blu-ray with quite a few special features. You get a vintage short looking at production. Plus, you get a classic cartoon that would have went out with the film. Plus, you get an audio only radio promo bonus. And the trailer! The A/V Quality is so impeccable for a film of its age that I have to recommend it.