The Sparks Brothers is one of my favorite films of 2021. That's a very short list, but I appreciate any year that causes a music documentary to be released in the summer. This film also marks my continued fascination with Edgar Wright. While I wasn't the biggest fan of his early work, everything post Scott Pilgrim has been impressing the hell out of me. Nary a bad note to be found, even if you think his material goes too long. It's just so good.
Early on in the Sparks Brothers, much is made of a one-off British novelty song costing Sparks their first #1 hit. It annoys Sparks to this day, but it goes to show a problem that has plagued their 50 year career. Being artistic and cool isn't enough to capture the mainstream. Honestly, the biggest thing The Sparks Brothers can do is introduce the band to a new generation and older listeners that missed them the first time around.
Especially when you consider the sheer volume of musicians inspired by them and even those that ripped them off. I'm looking squarely at Pet Shop Boys and Queen on that part. But, how exactly do you rip off a band that reinvents themselves every album? Well, it's because you came up in a certain era and just latched onto that album with both hands. Seriously, listen to Kimono My House and tell me if every Queen and Queen derivative band wasn't influenced by that album.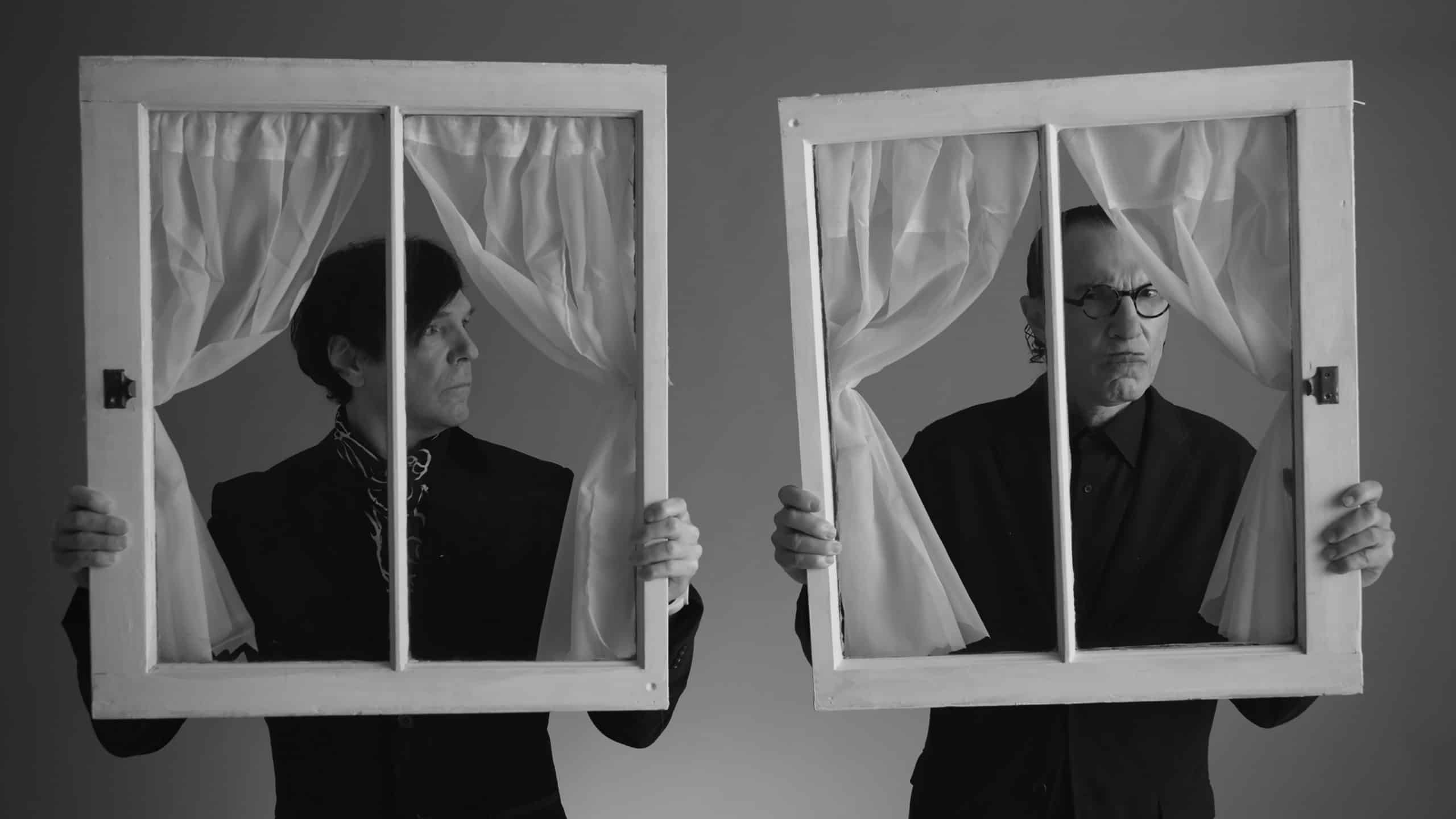 Edgar Wright will annoy some by his lack of desire to edit a ton out of the documentary. But, I feel he hit the right tone with The Sparks Brothers. There were so many avenues that the film could've disappeared down. Yet, Edgar Wright kept pulling back The Sparks Brothers to focus on the artistic history of the brothers. As a film nerd, I would've dove deep into their failed movie pairings with Tati and Burton. But, that would have been the wrong choice.
Sparks above all is about not sticking to one thing, as the artistic pursuit matters more than reveling in what works. Even the X amount of concerts in X amount of days move towards the end of the film makes sense for them. It's because they are showing that the music is a continuity of a band growing and how that changes before audiences are ready for it.
Just listen to Beat the Clock and realize it came out early in 1979. I could drop more music in here, but I'll keep it to a few bits to make my point. It's hard to take over the charts when audiences have to expect a new style every 2 to 3 years. Some might say that Ron Mael's lyrics stayed funny. But, funny lyrics don't play in an era of My Sharona and Mickey. People just wanted a hot beat to sniff rails.
It's kinda funny to see how quickly they responded to this album with stuff like Cool Places. What's even crazier is how big that song was on the West Coast and early MTV, yet no one seems to remember. Hell, they performed it live on American Bandstand. For the people born after 1995, that used to be a really big deal. It was like TRL for the later 20th Century. Now, for people born after 2003 reading this, TRL used to be a live show where MTV made Carson Daly do tricks for children.
Now, listen to their European comeback song "When Do I Get to Sing My Way" from 1994. It's hard not to read into Ron Mael's lyrics and what Russell Mael is selling in the video. You can be an artist, but also crave for acceptance from a wider audience. But, if you don't get it…that lack of commercial appeal isn't everything. It just sucks when everyone appreciates you but the casuals.
The talking head segments where every big name in music and entertainment kisses Sparks' ass helps to sell the duo to the public. But, I find the interviews with drummer Christi Haydon to be touching. As it's not enough to tell a story of a successful band, but to show heartfelt looks at the struggles of the process. While diving back through the 90s output, I found Sparks did a cover of Boris the Spider with Miss Haydon. It's quite amazing.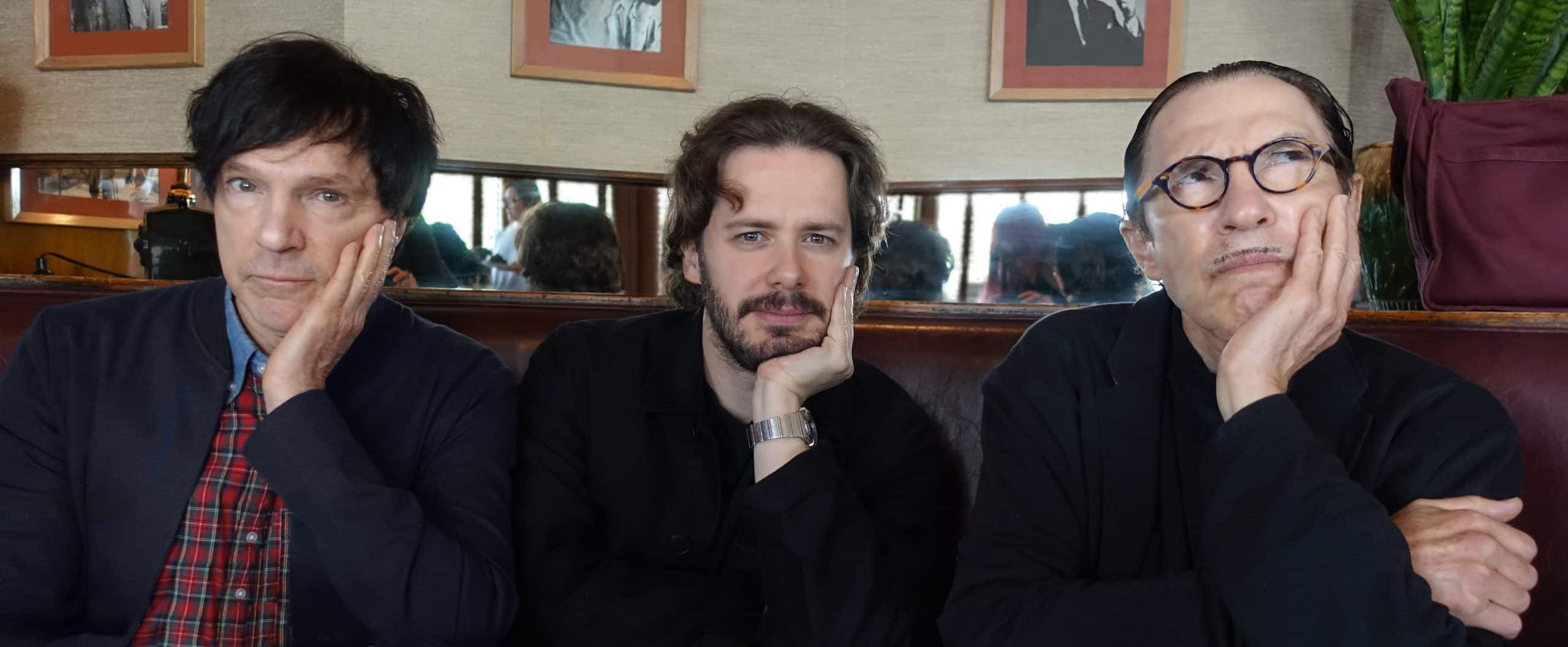 Weird pop music has always been one of my personal pleasure centers. In fact, I was in High School when I first discovered Sparks. A friend of a friend was clearing out their music collection and tossed a CD at me. He said if I didn't take it, he was dumping it in the garbage. Seeing as how I lived by Discman, I decided to give the thing a spin. What started from there, beget decades of music snobs and various casuals asking why I was listening to Sparks. I can't count the sheer volume of future Pitchfork readers, dismissing Sparks as Talking Heads but trying too hard.
Documentaries like The Sparks Brothers also work by giving long term fans a rallying point. My story isn't dissimilar to other scores of fans that picked up Sparks and like them. It's not music for everyone, but is there really music for everyone. I know that Ed Sheeran and Maroon 5 get played at weddings, Chili's and casual functions…but can you say that everyone really enjoys it?
Ultimately, Sparks and The Sparks Brothers suffers from being too insular. There is a discomfort factor that plays into being outside of the mainstream. It scares artists from taking chances or invites people into being way too weird to be coherent. Sparks never slipped into either category. But, they suffered because even their biggest hits aren't something that the casual listener can hum.
People like what is popular and they're told what people want to be popular. It's a riddle wrapped in an enigma dipped into a golden brown batter. But, it's been around since the dawn of human entertainment consumption. That concept is the underlying lynchpin of The Sparks Brothers, but it doesn't matter. The Mael Brothers are in their 70s and still meet every morning to work on their future music. Plus, they got Annette on the horizon.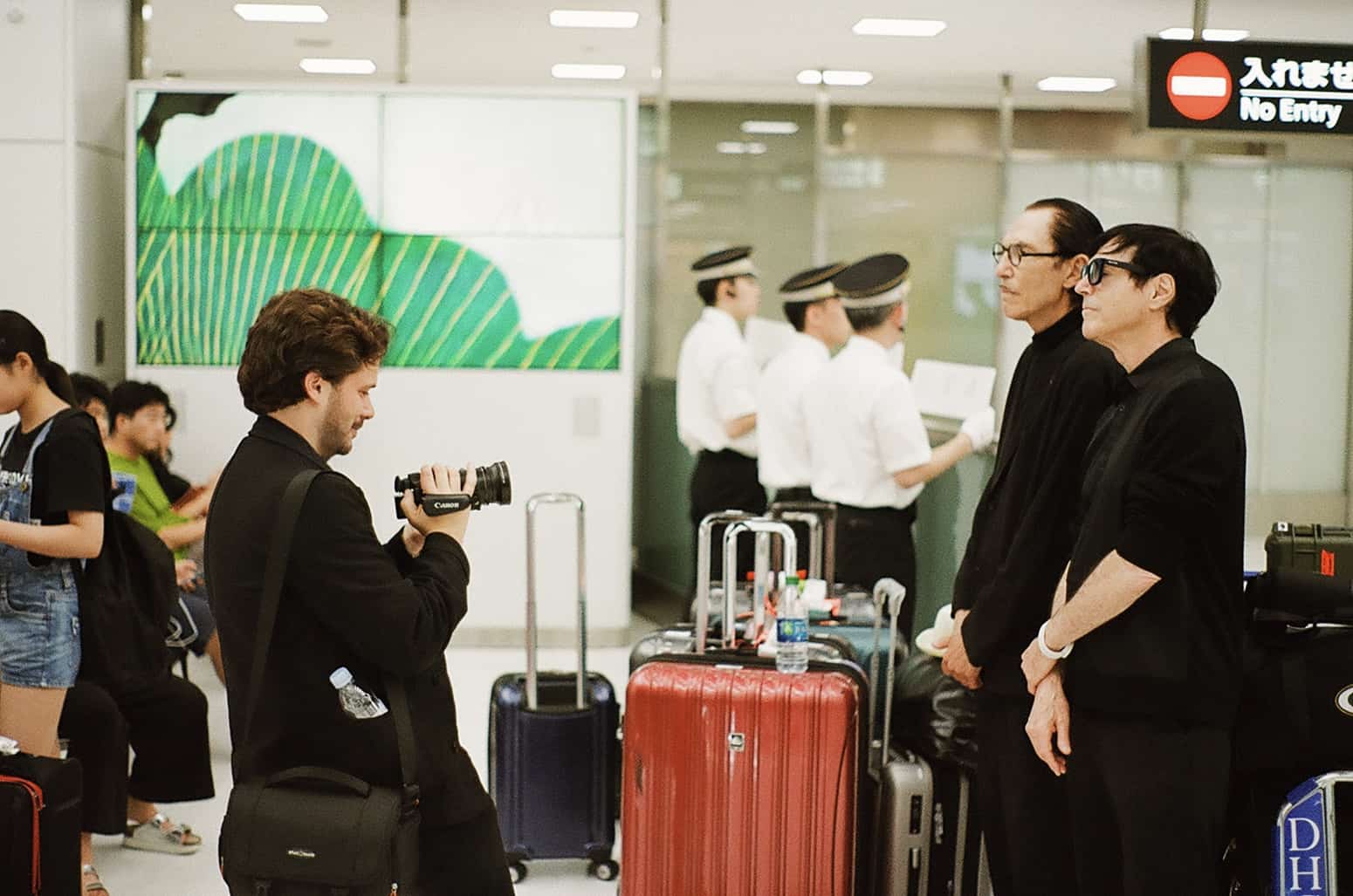 Director Edgar Wright picked his favorite Sparks songs and we felt it would make for a nice inclusion before wrapping up. It's an Alamo Drafthouse sponsored short documentary, but it's still cool. I know that a ton of readers are still scared to head back to theaters, but if you go…make sure to see The Sparks Brothers. Support strong cinema and do your part by watching a movie to get theaters back in business.
The Sparks Brothers opens on June 18th from Focus Features