This is Gwar will make you believe that art collectives and heavy metal come together to make beautiful things. Also, the documentary is pretty good.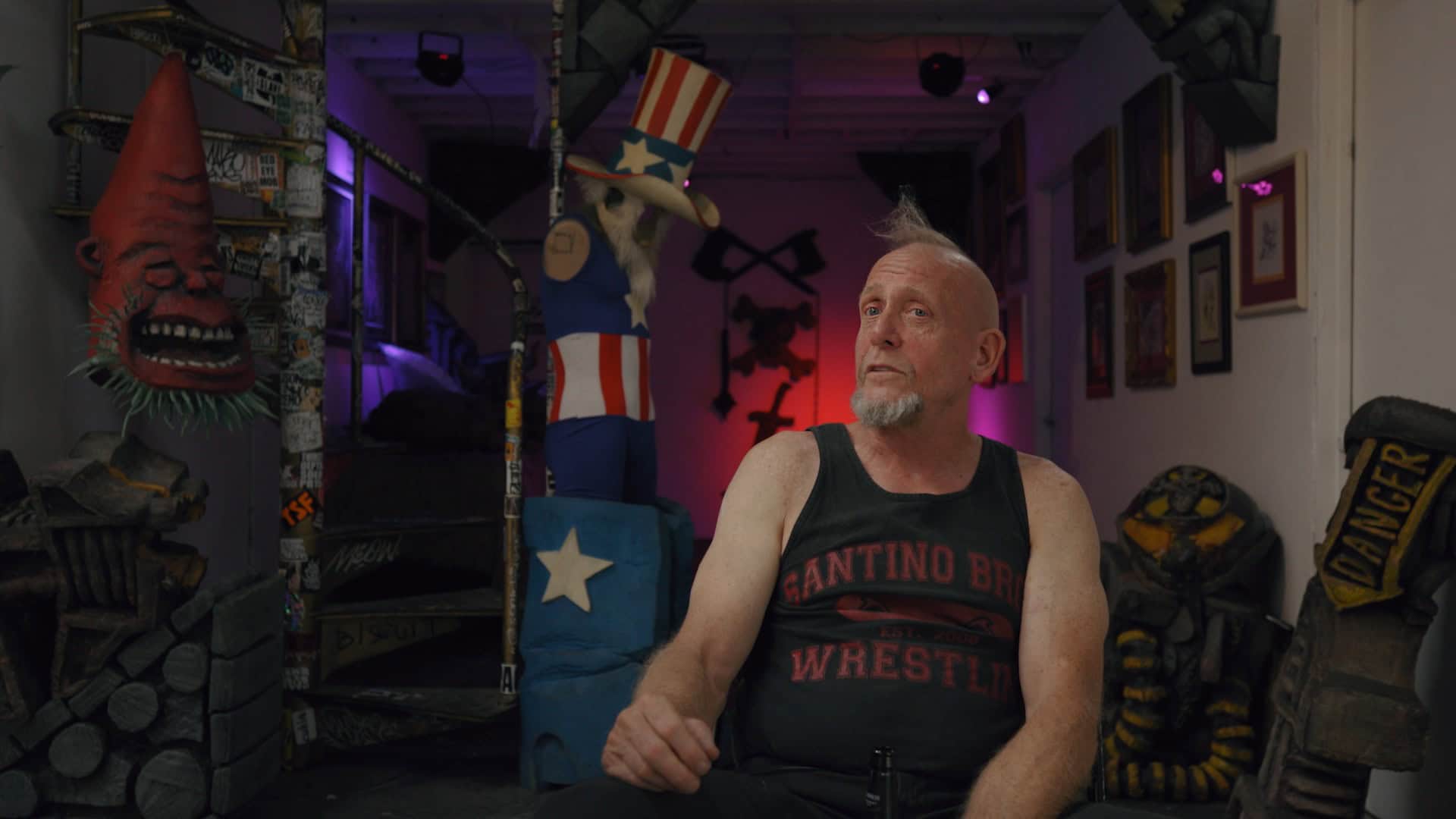 Shudder does rock documentaries now?
Rock documentaries are as good as their subjects. Why? Because you can swing a dead cat and have a giant puppet spray blood on any amount of fans. It's something I noticed back when I was watching The Sparks Brothers. If you're making a documentary, there is no shortage of would-be experts and celebrity fans to come out and talk lovingly about the band.
However, the band has to be interesting to carry the documentary. What we have in This is Gwar is a history of a band with many members who have gone under the radar for far too long. For those that didn't grow up in an era where metal reigned, Gwar is the ultimate cool kid band. Liked by the Beavis and Butthead types and too heavy for the Guns N' Roses crowd, Gwar represented something dark, but not Misfits dark.
They were taking that Art School Scene and giving it to the Vocational School kids that were huffing paint in Shop. It was cerebral, as it was vulgar. But, name any other band of the last 35 years that has carried on stage personas with bigger and better props at every show? Hell, their recent tour has them staging giant political puppets who sprayed blood and feces on the crowd.
This is Gwar brings me back to a simpler time
Much is made of This is Gwar being a Shudder exclusive. Gwar has horror and fantasy elements to them, but what makes this Shudder worthy? Well, it's about lifestyle branding. For as many gritted teeth couples out there are going Bespoke and restoring houses, there are lifestyle brand ambassadors for all walks of life. If Shudder gets This is Gwar in front of more eyeballs, than so be it.
If you're a fan, you're not going to learn anything new. However, if you don't know about Gwar or only know of them in passing, the mix of band members and archival footage will put you down a history rabbit hole. One thing I forgot is how many band members have died over the last 15 years. It's the downside of aging and time on the artist set, but what a bummer.
This is Gwar bobs and weaves around this, while never quite dragging down the show. However, the nearly two hour running time left me wanting more. What about the media tie-ins and the band changes? Could we not have seen more of Vulvatron?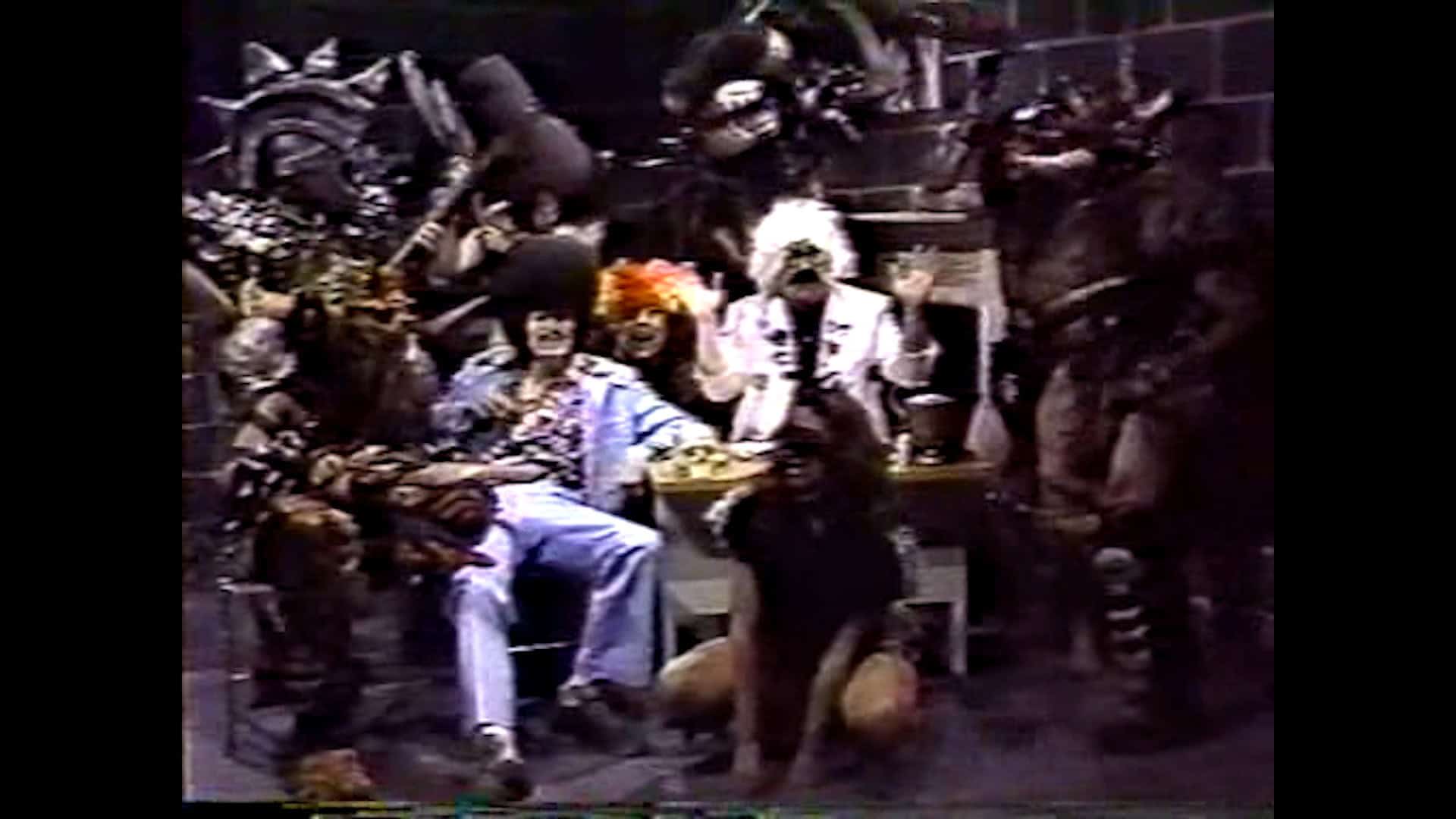 What does the Blu-ray look like?
The Blu-ray comes with more special features than I thought possible for This is Gwar. You get a commentary with Derks and Bob Gorman. You get to go behind the scenes of a show. There's also a bit where Gwar talks about being in Empire Records. That's a fact I forgot about until the documentary went into it. Sorry, never been a Rex Manning fan.
You get the last completed interview with Dave Brockie, a walk through the Slave Pit and more featurettes. The A/V Quality is on par with most recent docs in HD. However, the volume of low quality early footage will annoy some watchers. To that I say, get over it.
Archival footage is a thing and it's part of our shared history. If you don't like it, well tough. Pick up This is Gwar. It's a rock documentary that cares, even if you fear them.
This is Gwar arrives on Blu-ray on October 25th from Shudder/RLJE