The Office has its first mobile phone game with Somehow We Manage. It's now available to play for free in your pick of app stores. However, I can attest that this supposedly idle game will rapidly become something you check in on quite frequently.
Somehow We Manage is currently available on iOS and Android platforms. Click here to reach their website.
You've got half a terabyte of memory on your phone…USE IT!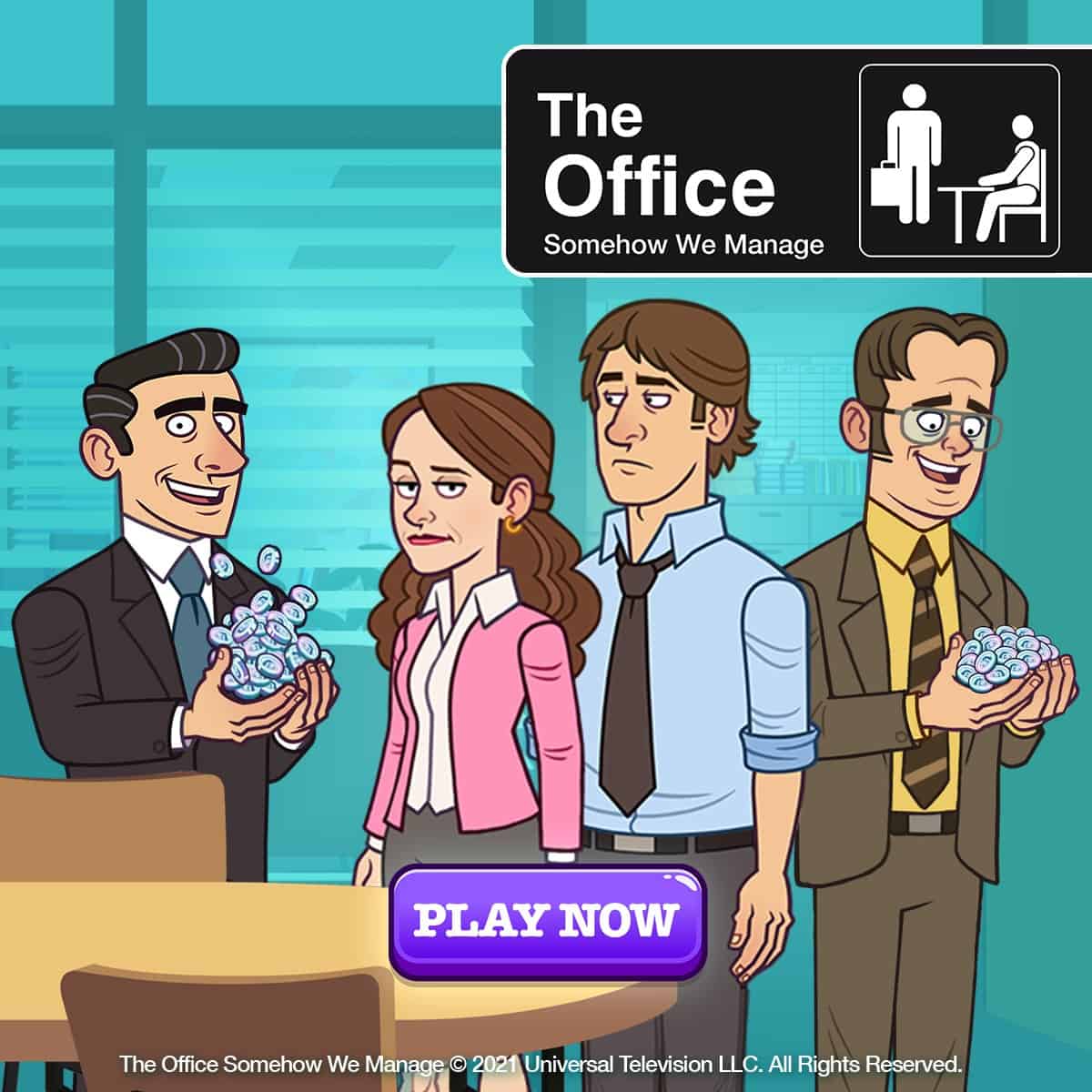 Just imagine getting through the day making your Level 9 Kevin fight your Level 7 Kelly Kapoor for Office Supremacy. Who will drop the Chili? We play games here in between covering all the latest movie news, trailers and reviews. You should start playing as well.
The Office: Somehow We Manage is available now!