Halloween officially arrives October 1st on Shout! TV and Scream Factory TV, with the return of their annual 31 Nights of Horror streaming marathon. Spanning the entire month, this year's fright fest curates a killer lineup of thrills, chills, and screams to get you in the spooky spirit.
The schedule features fan-favorite horror films of all stripes, from slashers to cult classics, creature features to zombie mayhem. Shout! TV will air edited versions, while Scream Factory TV presents the gorier uncut editions.
In an exciting twist, Shout! has tapped popular horror influencers to program double features every Saturday and Sunday. These guest curators include:
@stoney_tha_great – Night and Day of the Dead
@thejesselove – Silent Night Deadly Night 2 and Magic
@dannydorito23 – Apollo 18 and Piranha
@3cfilms – Willard and Ben
@monstresss – Black Christmas and House on Haunted Hill
The full lineup includes chillers like Galaxy of Terror, Witchboard, Carnival of Souls, Dog Soldiers, and more nightmare nuggets. Check 31NOH.com for the complete schedule of spooky season favorites.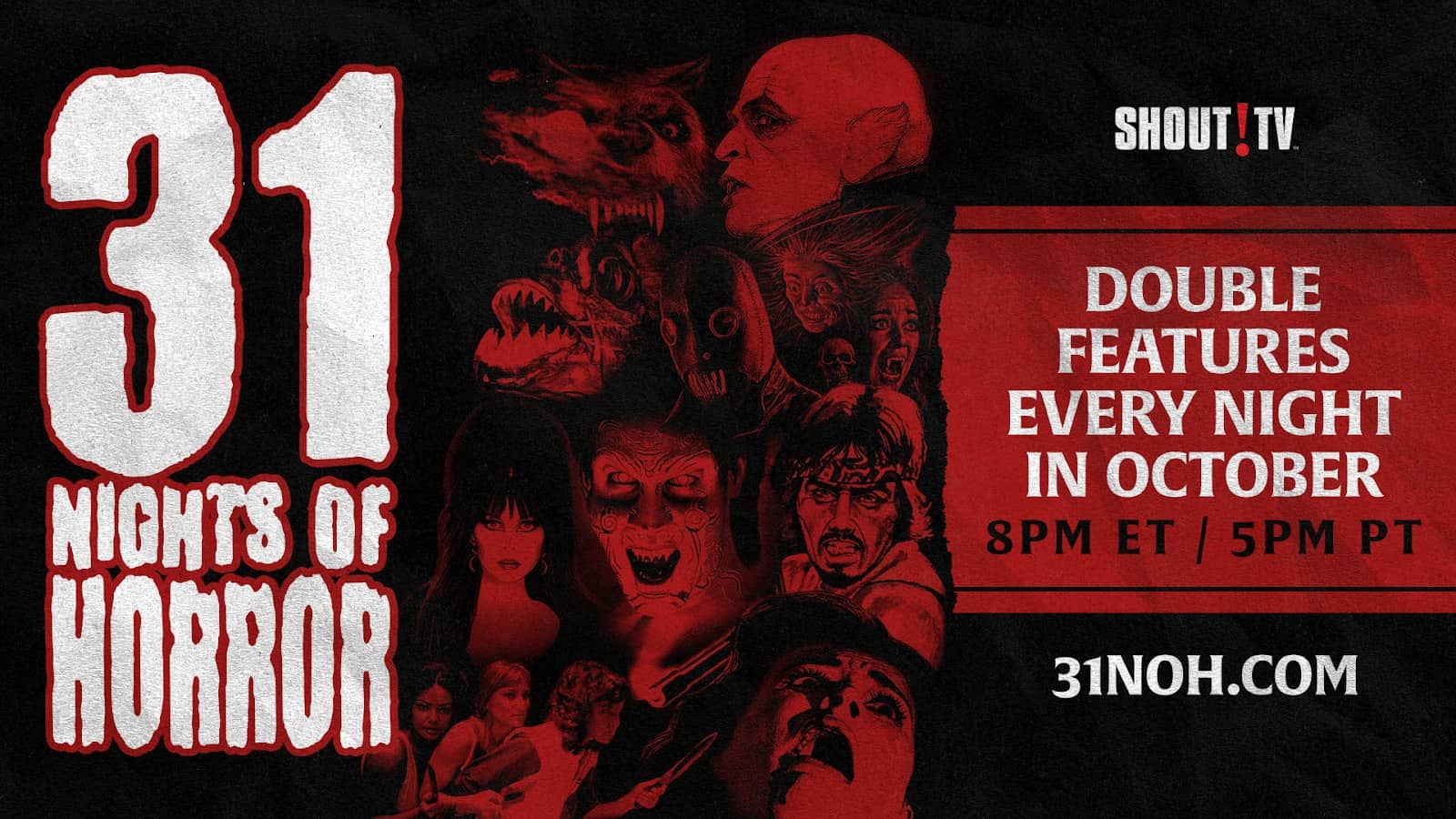 So grab the candy corn and cue up Shout! TV all October long for 31 Nights of Horror.
Their marathon presents the perfect soundtrack for haunted house parties or your own screamfests with fellow horror buffs. Don't miss this chill-filled celebration of all things that go bump in the night!