Shout! Factory TV has announced a special event for Farscape fans. The Farscape Fandemonium Marathon will feature an exclusive reunion of executive producers Brian Henson and Rockne O'Bannon in an interview conducted by Adam Savage. Fans can tune-in to the marathon on May 5th at 9pm EST / 6pm PST on Shout! Factory TV and Farscape TV. An encore presentation will air on May 6th at 6PM 9pm EST / 6pm PST on Farscape TV.
Throughout the marathon, fans can revisit their favorite Farscape episodes while also hearing behind-the-scenes discussions with Henson and O'Bannon. The interview footage will cover a range of topics, including Farscape's series development, creature design, special effects, and filming fan-favorite scenes.
"We had a fun walk down memory lane with Rockne O'Bannon as we uncovered our favorite behind-the-scenes stories with Adam Savage," said Henson. "Farscape fans are simply the best. They continue to support and share the world of Farscape, so this marathon is really for them – fans that have been with us from the beginning, and new fans who have come on board."
Farscape is a critically-acclaimed sci-fi adventure series that follows astronaut John Crichton as he's catapulted across a thousand galaxies to an alien battlefield. The show has become a cult classic across the globe and has won several awards. Fans can watch the entire series, including the Emmy-nominated miniseries Farscape: The Peacekeeper Wars, on-demand on Shout! Factory TV and streaming 24/7 on the Farscape FAST channel.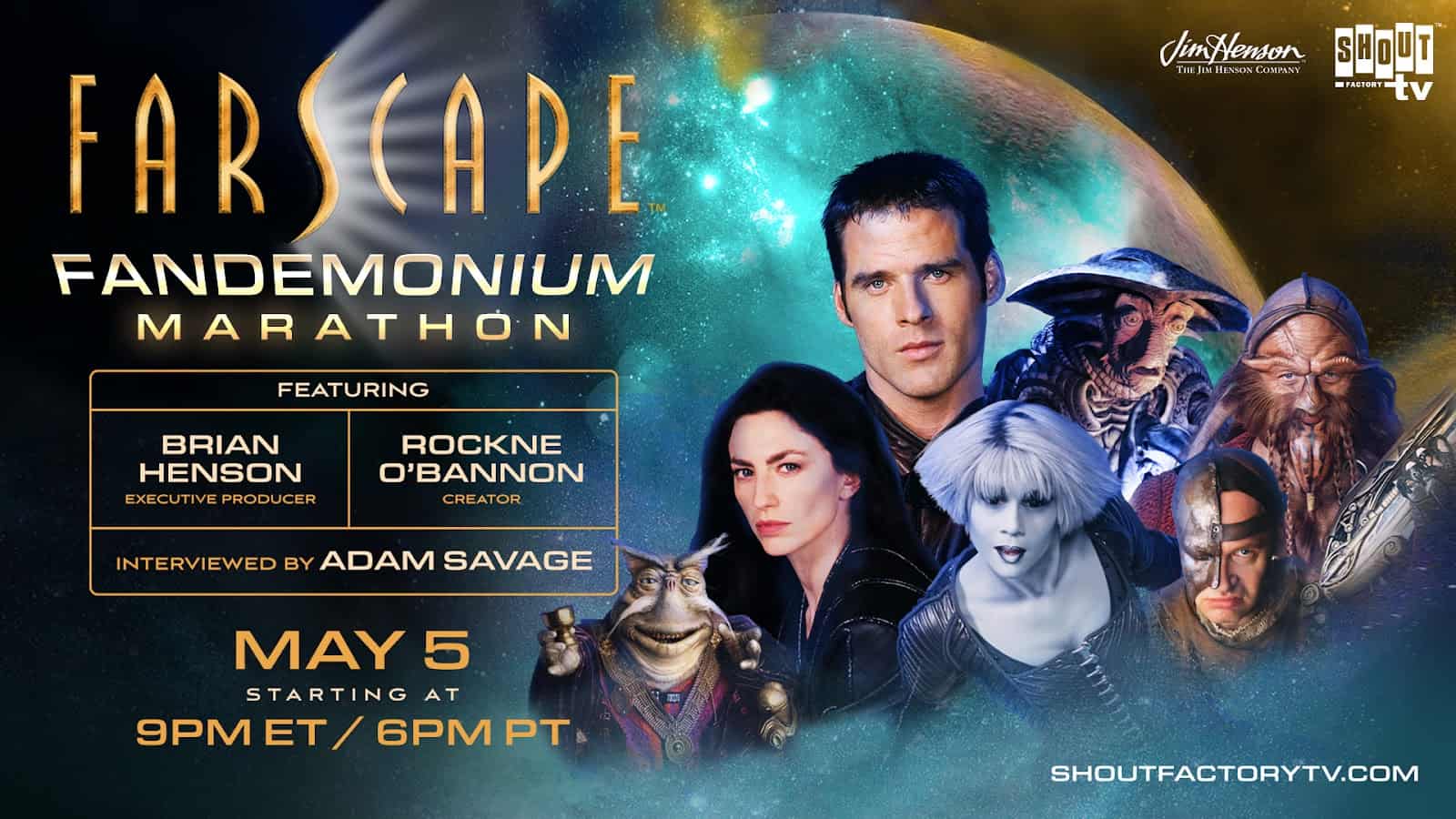 Don't miss out on this exclusive reunion and behind-the-scenes insights. The Farscape Fandemonium Marathon will be available to stream on Farscape.TV, the Shout! Factory TV app, and various digital streaming platforms, including Amazon Freevee, Amazon Prime Channels, Local Now, Plex, Pluto TV, Redbox, The Roku Channel, Roku Premium Subscriptions, Samsung TV Plus, Sling TV, STIRR, Streamium, TCL, Tubi, Twitch, and XUMO.