Rosh Hashanah, one of Judaism's most significant holidays, begins this Sunday evening. The Jewish New Year is a time to reflect on the past year and look ahead with hope to the future. It often involves gathering with loved ones for festive meals filled with symbolic foods. To help you and your family celebrate Rosh Hashanah, we've rounded up fun DIY activities from PJ Library.
PJ Library is a non-profit that has sent over 670,000 free Jewish children's books to families worldwide each month for the past 18 years. Inspired by Dolly Parton's Imagination Library, PJ Library is now the second largest free book program globally. Over 280,000 books go to families across America and Canada monthly.
Beyond books, PJ Library creates resources to explore Jewish traditions. Their Rosh Hashanah materials allow kids and parents to dive into the holiday through crafts and cooking. Get messy making a shofar noisemaker or baking honey apple muffins.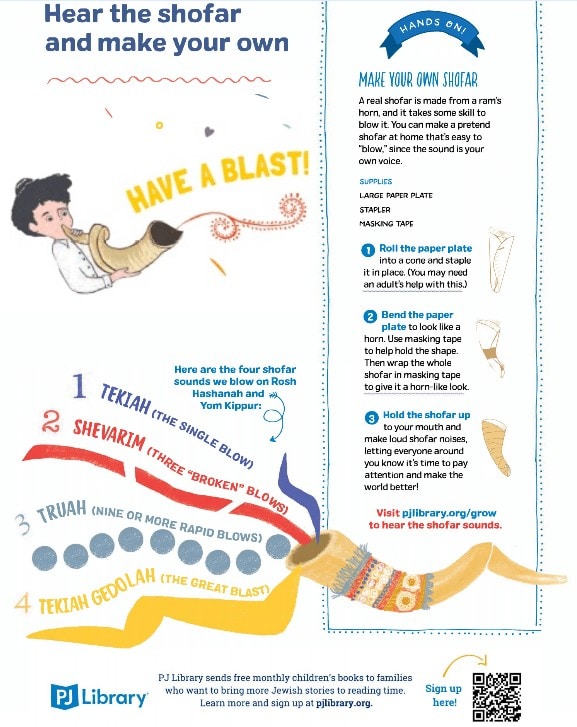 Make Your Own Shofar

Rosh Hashanah just wouldn't be the same without the call of the shofar. PJ Library has instructions for making your own kid-friendly shofar noisemaker from a paper towel roll. Decorate it with markers, tape on construction paper for more color, and get ready to make some noise! The hands-on process teaches about this special holiday instrument.
Apple Stamped Cards

Apples are a Rosh Hashanah staple, symbolizing wishes for a sweet new year. Let kids dip apple slices in paint and stamp festive cards. Fold construction paper in half for a greeting card they can give to family or friends. Aside from making a craft, it shows how apples represent the holidays.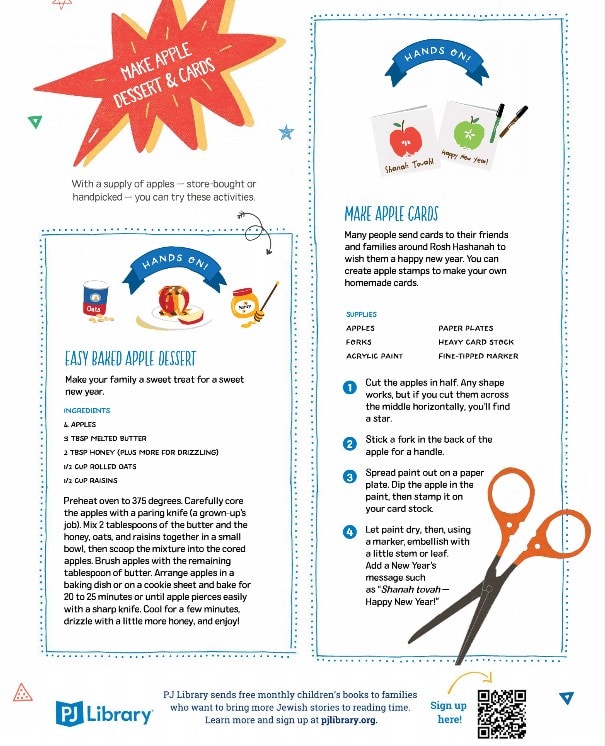 Easy Baked Apple Dessert and Cards for Rosh Hashanah

Double down on apple goodness with diced apples in the batter and honey for a sweet touch. Bake them with your kids for a tasty way to celebrate. The recipe makes it easy to connect food with Rosh Hashanah's traditions. Tickle their taste buds and their interest in the holiday.
PJ Library offers an open door into Jewish culture. As Rosh Hashanah begins, try out these fun ways to observe the holiday with your family. Activities like a DIY shofar and apple stamping cards engage your child's creativity while teaching about meaningful traditions. Have a sweet new year!
Enjoy these Rosh Hashanah activities and more with the kiddos today!