Reflections in a Golden Eye arrived as a novel and film at two points in history when it should have died on the vine. Yet, it didn't. The novel was first written in 1939, then published in 1941. When Warner Brothers/Seven Arts released the film in 1967, it was on the heels of the initial escalation in Vietnam. So, why did veteran director John Huston feel it was time to tell the story of an older military man developing homosexual romantic feelings for his young private? Also, why did Huston fight to have the original print shown in a golden hue?
Marlon Brando is one of America's greatest actors, but it's also the reason why he was tabloid fodder. It takes a real psycho to be a great actor. The ability to disassociate with oneself and explore dynamics within dynamics isn't a thing that people normally achieve. So much of his role here as Major Penderton revels in what he can't have. Whether it's his wife's relationship with a horse or the young Private that haunts him and his wife's nether regions.
Elizabeth Taylor plays such a fascinating role as Leonora. As Brando's wife, she's a sexually charged military wife that wants the young man that holds her husband's fancy. But, she also represents everything that Brando can't be in that era. Reflections in a Golden Eye had to be quite the trip for audiences seeing Brando as a macho man wanting the pleasures of being with a man.
Plus, there's that scene where he beats the hell out of that horse that the Private and Leonora loved. It's graphic in terms of animal violence, but gets played off when a young Robert Forster tends to it. However, I can't think of any other period film that portrayed that kind of rage as effectively. Reflections in a Golden Eye in a way is stronger because you had Peak Brando starting to lose his ever-loving mind on film. Before it got weird, before the 70s.
When reading the novel, something struck me odd. So much more time is spent on the Private and Leonora's attraction for each other. I guess that adultery was more titillating to audience of the 1940s. Still, Carson McCullers was basing her story on talk she heard around Fort Benning at the start of the Depression. While the film moves the story into the late 40s, that kind of secret whisper talk is what lies at the heart of Reflections in a Golden Eye.
The film is more melodramatic and lingers on the maturing romantic themes that the late 60s provided. Reflections in a Golden Eye is one of those groundbreaking movies that goes unseen by so many. A lot of it was due to Warner Brothers not being sure what to make of the film. But, so much of it was due to Huston relying on the imagery over the script. Even in the late 60s, you kinda needed to spell things out for the slack-jawed crowd.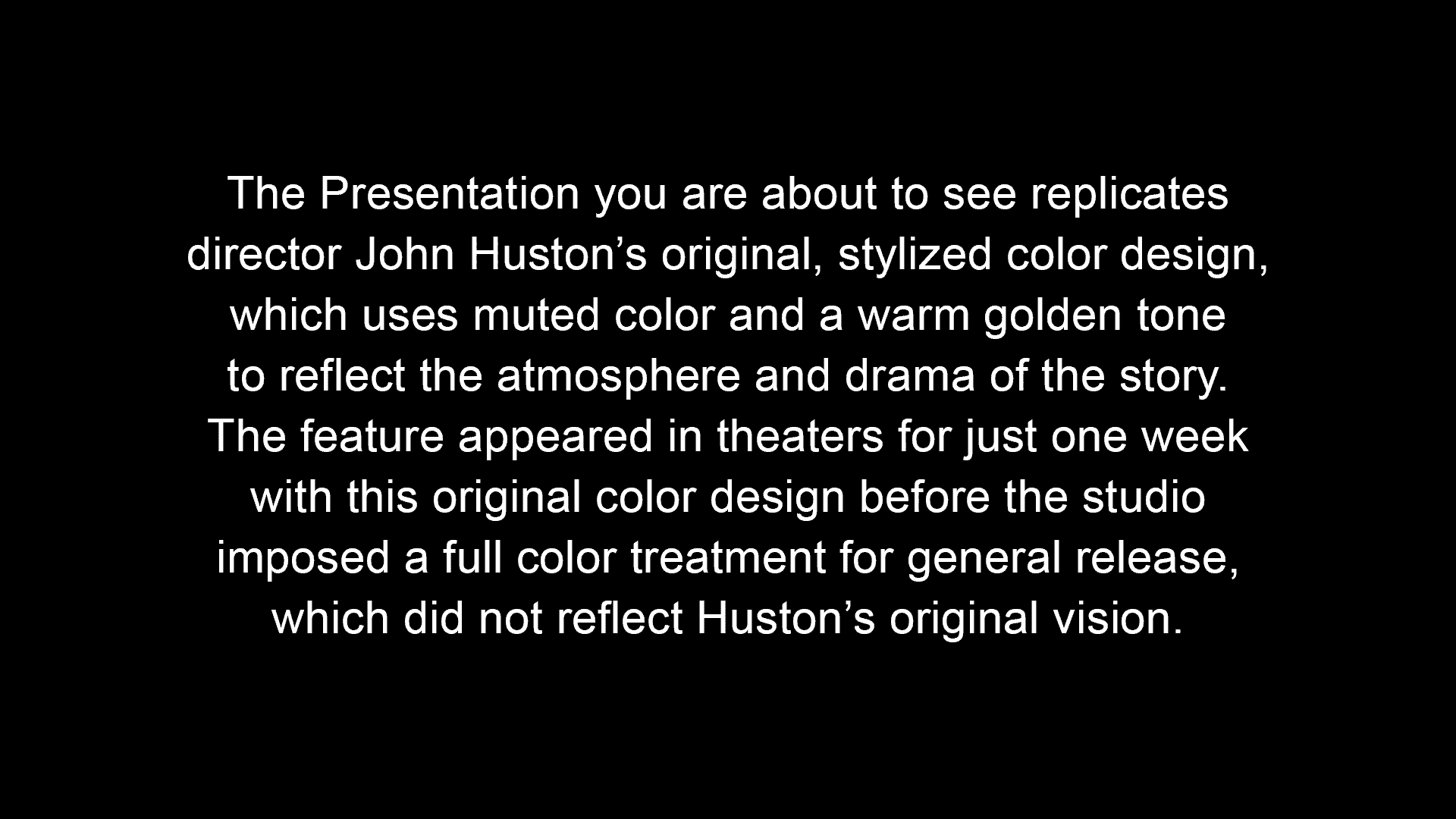 The Warner Archive Blu-ray is the first home video release to properly present John Huston's original vision of the film. Upon Reflections in a Golden Eye's initial release, that first week of exhibition showed the film in a golden hue. I took all of the screen shots from that on-disc presentation. Certain objects are given correct color focus in a way similar to what we experienced with Schindler's List.
This 2-disc set comes with both versions of the film. Plus, you get a featurette that was made at the time of the film's release. I love seeing these period behind-the-scenes looks because you can tell the studios had no idea how to sell it to audiences that don't typically care. Although, I was the goofy kid watching the Superman II Behind-The-Scenes special roughly a decade after that movie was in theaters. Reflections in a Golden Eye has one of the best Warner Archive releases of 2020.
Fans can purchase REFLECTIONS IN A GOLDEN EYE at www.wbshop.com/warnerarchive or online retailers where DVDs and Blu-rays® are sold