Ryan Davies, in his forties, and his young bride, Mia, in her twenties, embark on a seemingly idyllic retreat to a secluded Airbnb to commemorate their first-year wedding anniversary. Little do they know, the owners, Kylo and Aubree, also in their twenties, harbor a sinister secret. Behind closed doors, they meticulously record the couple's every move, ultimately spiraling into a horrifying plot to abduct Mia and eliminate Ryan.
Where to Watch RBNB:
Catch the bone-chilling action on the following TVOD platforms:
Cable & Satellite Release (October 3, 2023):
iN Demand
Direct TV
Dish
Vubiquity
Digital Release (October 3, 2023):
Amazon
iTunes
Google
Vudu
Microsoft
"R BNB" delves into the depths of suspense, promising an experience that will leave you breathless. Robert Mann's latest creation is set to captivate audiences, showcasing a tale of terror that transcends boundaries.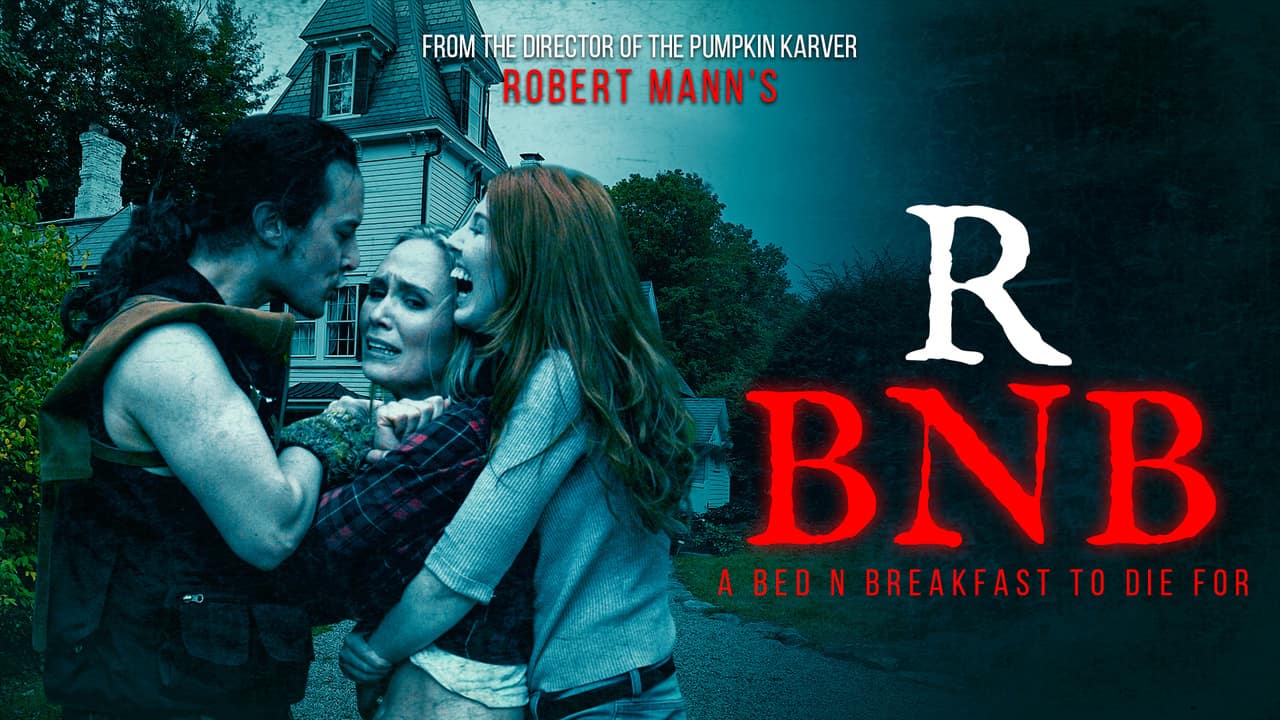 Mark your calendars for October 3, 2023, and gear up for an unforgettable TV experience. "R BNB: A Bed N Breakfast To Die For" is set to redefine the horror genre, taking you on a journey that will linger long after the credits roll.
Whether you're tuned in via TVOD Cable & Satellite or prefer the digital experience, this is a film that promises to leave a lasting impression.
Join us as we unravel the chilling secrets of "R BNB" – an experience you won't soon forget.