Nightmare Alley is still one of my favorite films of 2021. Sorry, Billy. But, I still wonder how Nightmare Alley pulled down the Best Picture nomination. That's not a bad thing, but it seems like the kind of movie that the Academy passes over.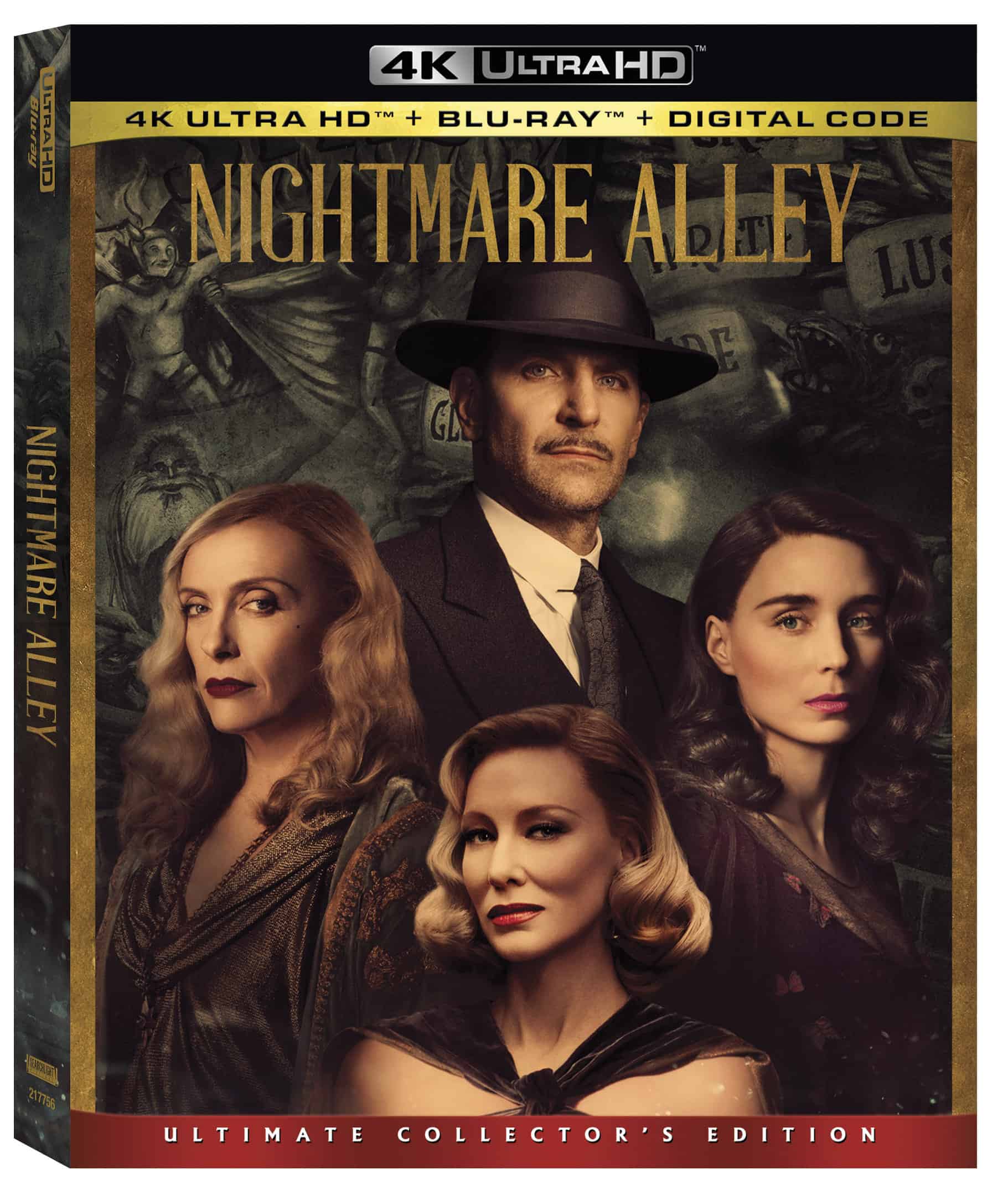 Guillermo del Toro is one of my favorite directors, but I feel he was almost too slavish to the source material. Nothing ever feels as amazing as the Carnival stuff and then Cate Blanchett is pretty short changed. Hell, I could have used more Richard Jenkins.
Nightmare Alley comes to Digital on March 8th, but it's available on HBO Max and Hulu now.
Nightmare Alley comes to Digital on March 8th and 4K UHD on March 22nd