The legendary Los Angeles punk/roots rock band Divine Horsemen has returned from a 33 year hiatus with a thrilling new album, Bitter End of a Sweet Night, set for release on October 27th via In the Red Records.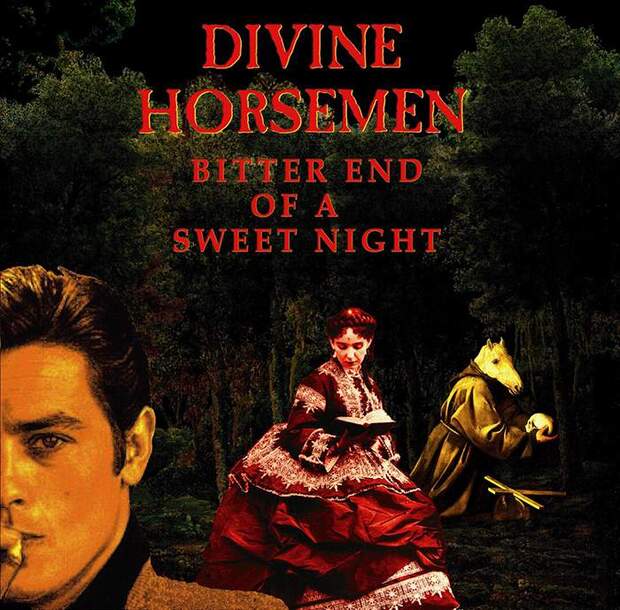 Featuring original members Chris D. and Julie Christensen, the 16-track album builds on the rapturous response to their 2021 comeback LP Hot Rise of an Ice Cream Phoenix. It includes 7 new originals plus carefully chosen covers that showcase the band's powerful mix of punk aggression and Americana influences.
Recorded during the pandemic, Bitter End of a Sweet Night was crafted through remote collaboration. Standouts include the crisp drumming of X's DJ Bonebrake and the eclectic violin of classically-trained Elizabeth Wilson. First single "Bitter End" is out now, with two more singles on the way this summer and fall.
The creative core of Chris D. and Julie Christensen remains as strong as ever, with the former mining his encyclopedic knowledge of cinema for lyrical inspiration. Though long split personally, their musical chemistry ignites on co-writes like "Bitter End" and "Notorious."
With Divine Horsemen back in the saddle after decades away, a new generation of fans can discover their singular blend of punk aggression, gothic Americana, and Cinemascope drama.
A full return to live performance awaits in 2023. But for now, the essential album Bitter End of a Sweet Night provides the perfect soundtrack for your late night drives through the dark heart of Hollywood.