Get ready for a laughter-filled reunion as Shout! TV proudly presents ALF on ALF, featuring the lovable alien ALF (voiced by Paul Fusco) and series co-creator Tom Patchett. Watch along as ALF provides lively behind-the-scenes commentary, with the help of series creators Tom Patchett and Paul Fusco. This special event brings a fresh and playful twist to the classic television series, and you can catch it for an encore presentation on July 2nd at 8pm EST / 5pm PST, exclusively on Shout! TV. As an added treat, the special will also feature pop-up ALF facts throughout. So, mark your calendars and get ready to relive the hilarity of ALF with a new perspective.
The episodes selected for ALF on ALF include some fan favorites:
A.L.F. (Pilot)
La Cucaracha (S1E25)
Working My Way Back To You (S2E1)
Some Enchanted Evening (S2E6)
ALF follows the comedic adventures of Gordon Shumway, a wisecracking alien from the planet Melmac who crash lands into the garage of the Tanner family. Embracing their kind-heartedness, the Tanners offer him a home and affectionately nickname him ALF, which stands for "Alien Life Form." Created by the talented duo of Tom Patchett (known for his work on The Carol Burnett Show) and Paul Fusco (Puppeteer & Voice of ALF), this beloved sitcom has become an iconic part of 1980s pop culture and has garnered a devoted cult following over the years.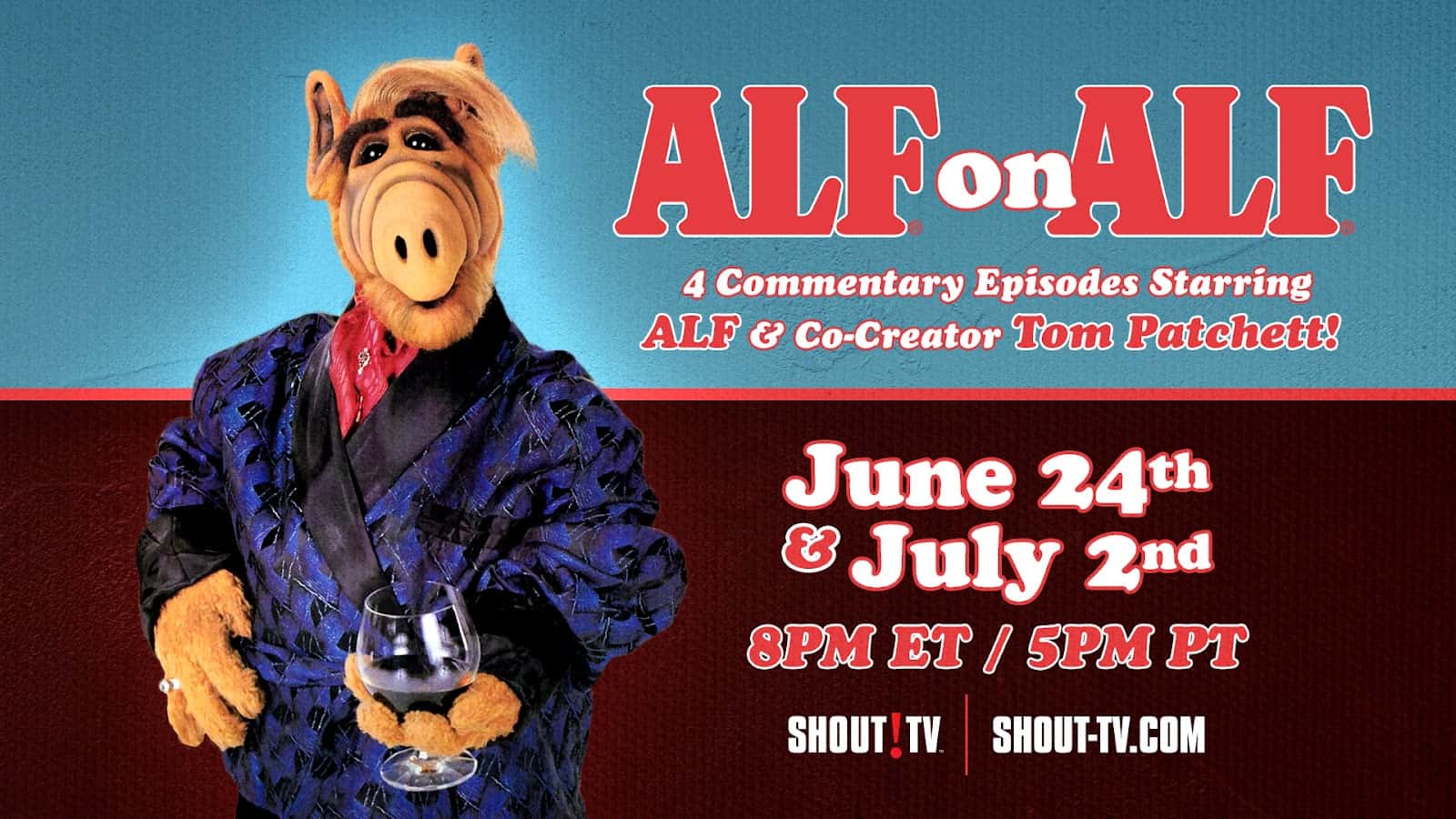 To catch ALF on ALF, tune in to Shout! TV on July 2nd at 8pm EST / 5pm PST. You can enjoy the stream on Shout! TV's website, as well as through the Shout! TV app on popular platforms such as Roku, Amazon Fire, Apple TV, and Android. Additionally, you can catch the event on various digital streaming platforms including Amazon Freevee, Amazon Prime Channels, Local Now, Plex, Pluto TV, Redbox, The Roku Channel, Roku Premium Subscriptions, Samsung TV Plus, Sling TV, STIRR, Streamium, TCL, Tubi, Twitch, and XUMO.
If you can't get enough of ALF, Shout! TV has you covered with the complete series available for your viewing pleasure. Head over to Shout! TV and explore the 24/7 ALF FAST channel, where you can indulge in all the ALF goodness you desire.
Don't miss this hilarious reunion as ALF on ALF takes you on a nostalgic trip down memory lane with fresh commentary from the beloved characters themselves.
Tune in to Shout! TV on July 2nd and rediscover the magic of ALF like never before.