On August 1st, Synapse Films is unleashing the definitive documentary on Tom Sullivan, the FX artist and sculptor crucial in bringing Sam Raimi's cult horror classic The Evil Dead to visceral life.
Titled Invaluable: The True Story of an Epic Artist, this feature-length doc by director Ryan Meade chronicles Sullivan's career from his early collaboration with Raimi to current day. Using interviews and footage in multiple formats, it provides a vivid look at Sullivan's artistic process and lasting impact.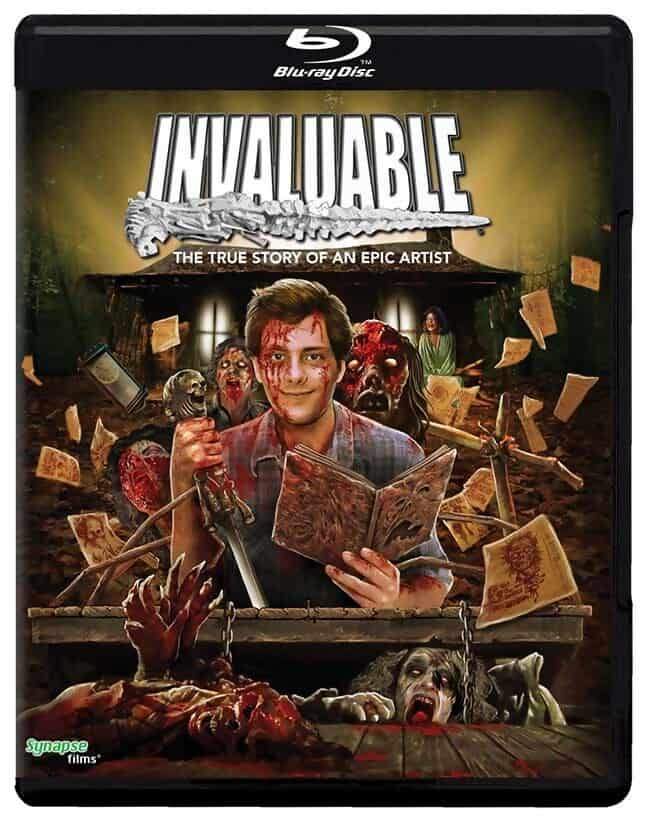 Fans get an inside perspective on Sullivan's work behind the scenes of The Evil Dead franchise directly from Bruce Campbell, Ted Raimi, Ellen Sandweiss and more cast members. It's an emotional, insightful tribute to the unsung hero who helped launch the careers of these legends through his creative ingenuity.
Bonus features include extended interviews, two short films by Meade, promo trailers, and a motion gallery. For Evil Dead devotees, Invaluable is essential viewing to appreciate Sullivan's lasting legacy in practical horror effects.
Pre-order Invaluable: The True Story of an Epic Artist on Blu-ray now before its August 1st release.
Go beyond The Evil Dead to discover the remarkable career of Tom Sullivan, the master craftsman who made the Deadites come alive.