Released in 1963, "The Courtship of Eddie's Father" was a heartwarming dramedy that offered a refreshingly modern perspective on single parenthood and evolving family dynamics in the 1960s.
Starring Glenn Ford as widowed father Tom Corbett and 6-year-old Ronny Howard as his son Eddie, this charming film blended humor and emotion while exploring a close father-son bond. It also marked one of the earlier prominent Hollywood depictions of a single dad as a loving, competent caregiver.
As we revisit this family-friendly classic on its 60th anniversary, both its comedic escapades and more serious undertones still resonate. While certain elements feel dated, "The Courtship of Eddie's Father" broke ground for its empathetic look at non-traditional families.
The Backstory Behind a Beloved Dramedy
Directed by Vincente Minnelli, "The Courtship of Eddie's Father" was adapted from a series of stories by humorist Mark Toby, originally published in The Saturday Evening Post. The stories followed magazine editor Tom Corbett raising his precocious son Eddie after the death of his wife Helen.
Charming child actor Ronny Howard made his film debut as Eddie at age 7, after his roles in "The Andy Griffith Show" and other TV series caught Minnelli's attention. Howard's earnest, hilarious performance endeared him to audiences and critics alike.
Meanwhile, veteran actor Glenn Ford brought gravitas and warmth to widower Tom, adding emotional depth to the high jinks. Ford, who had a son named Peter in real life, drew upon his own paternal experiences for the role.
Rounding out the cast, Shirley Jones portrayed Tom's potential love interest, independent designer Elizabeth Marten. Jones added a luminous, compassionate presence to Tom and Eddie's bachelor domesticity.
The film shot on location in New York City, using real-life apartments and neighborhoods to amplify its slice-of-life realism. From Eddie's school to Tom's workplace, the city backdrop immersed viewers in the duo's world.
A Touching Exploration of Change and Growth
While on the surface a lighthearted romp, "The Courtship of Eddie's Father" explores poignant themes of grief, identity, and adjusting to new circumstances. Set two years after Eddie's mother passed away from illness, both father and son are navigating a major life transition.
Tom struggles to maintain his career while raising Eddie solo, leading to comical mishaps. But the story emphasizes his deep love and commitment to his son. Though initially wary of change, Tom comes to realize Eddie needs more than just a dad – he needs a complete family.
This leads Tom to reluctantly start dating again at Eddie's urging. While Eddie plays matchmaker in humorous ways, he too must adjust to the idea of new people entering their lives. Both characters experience growth throughout the film.
Progressive Themes and Sensitive Portrayals
In many ways, "The Courtship of Eddie's Father" was quite progressive for its era. While single dads were rarely depicted in media at the time, the film never judges or pities Tom. Instead, it paints him as capable and devoted, subverting expectations.
Tom's evolving dynamic with Elizabeth also unfolds realistically. When he first learns she has a child, Tom admits to struggling with jealousy and insecurity. But he comes to embrace her son Chip, envisioning how their kids could become close. The film gives dimensionality to adult relationships in a refreshing way.
Furthermore, Eddie's mixed emotions around potentially gaining a mother and sibling are explored sensitively. In one poignant scene, he asks his dad if getting remarried means they won't just be "the Corbett boys" anymore. Tom reassures him that while change can be hard, their bond will remain strong.
Blended families carried more stigma in the 1960s, but "The Courtship of Eddie's Father" portrays these themes as navigable with openness, compassion, and humor.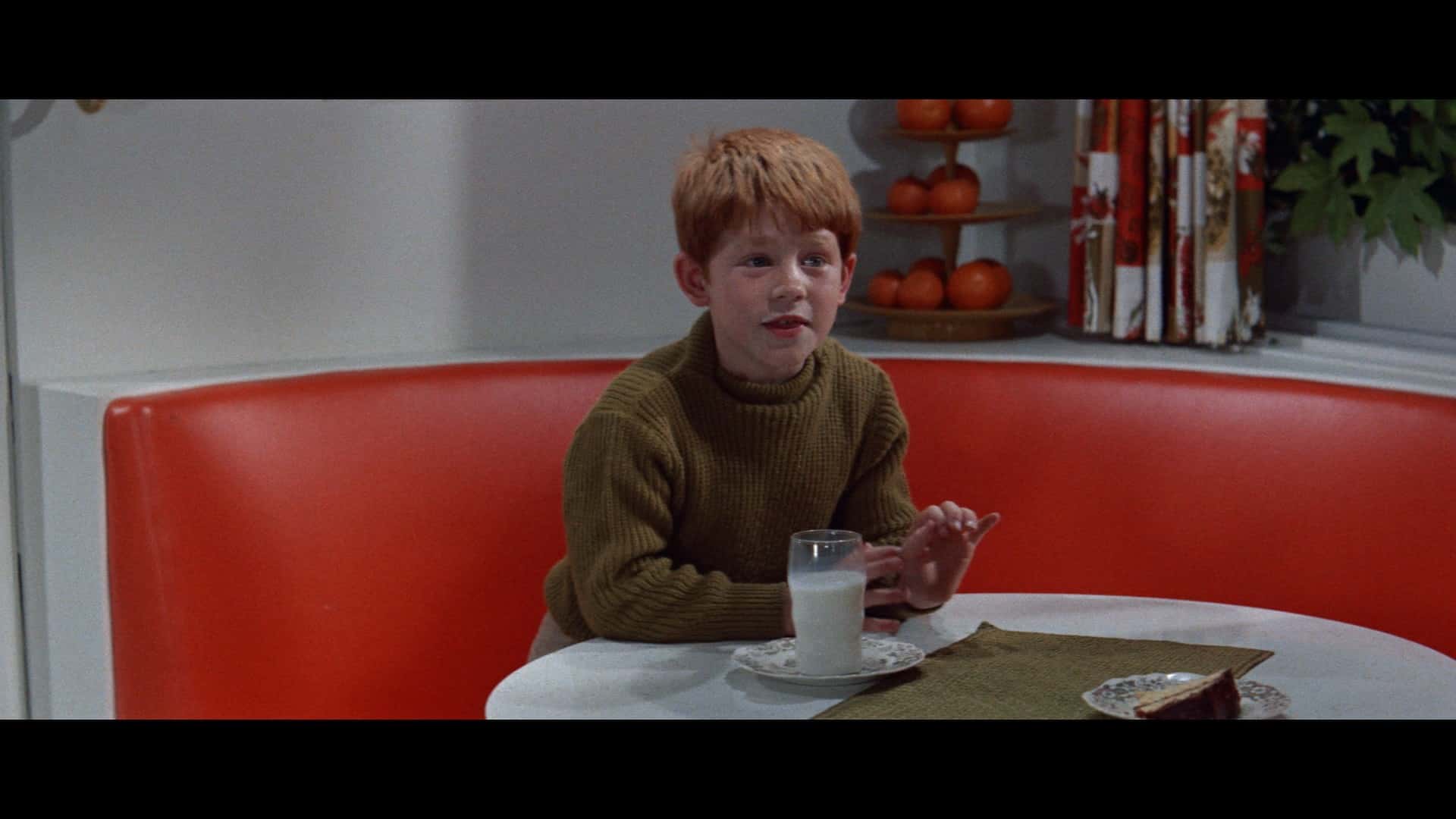 Laugh-Out-Loud Comedy and Warm Family Feels
Beyond its thoughtful themes, "The Courtship of Eddie's Father" succeeds through its endearing humor. Slapstick mishaps, witty banter, and Eddie's mischievous antics lead to plenty of laughs.
Highlights include Eddie asking a zookeeper awkward questions about animal mating to better understand his dad dating again. Or when Eddie "helps" Tom prepare for a big magazine pitch, leading to workplace hijinks.
But the true highlight is the infectious on-screen chemistry between Ford and Howard. Their funny, heartfelt exchanges amplify the characters' closeness. Ford's exasperated yet loving reactions to Eddie's schemes add hilarious comedic moments.
While the humor stands out, the film also crafts genuinely moving scenes. Eddie's vulnerability when missing his mom or craving family traditions tugs at the heartstrings. So does Tom's growth into greater emotional openness.
By blending humor, insight, and poignancy, "The Courtship of Eddie's Father" struck a chord with audiences seeking both laughs and feels. The film successfully modernized on-screen portrayals of family.
The Legacy of a Family-Friendly Favorite
Upon release, "The Courtship of Eddie's Father" received praise for its crowd-pleasing storytelling. Howard charmed viewers, earning a Golden Globe for New Star of the Year. The film also scored big at the box office, becoming one of the 15 highest-grossing pictures of 1963.
Its success spawned an "Courtship of Eddie's Father" TV sitcom starring Ford and Howard which ran from 1969 to 1972. While the show faced more ratings struggles in a changing cultural landscape, it cemented the story's place in pop culture history.
Over time, "The Courtship of Eddie's Father" paved the way for more diverse family depictions in Hollywood. It presaged other heartwarming single dad stories like "Sleepless in Seattle" while helping normalize non-traditional households.
Some social commentary now seems dated, but the film's ultimate messages around acceptance and embracing change still resonate. And thanks to streaming, new generations continue discovering its poignant humor and family bonds.
Sixty years later, "The Courtship of Eddie's Father" remains a nostalgic gem worth revisiting, pairing crowd-pleasing comedy with a sensitive portrayal of evolving family dynamics. Led by Ford and Howard's memorable performances, this movie captures the bittersweetness of life's changes through a heartfelt father-son lens.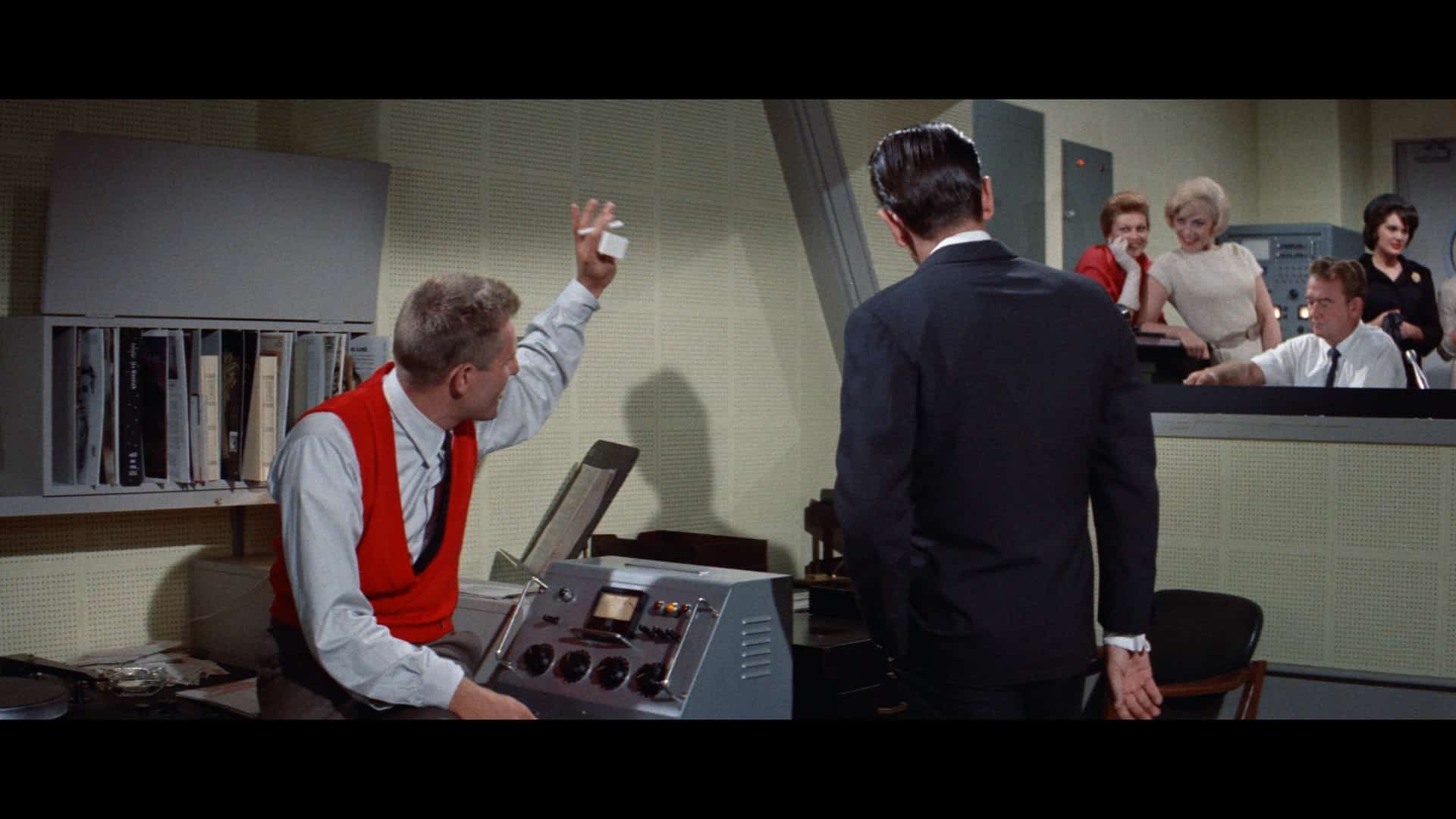 Warner Archive does right by The Courtship of Eddie's Father on Blu-ray
I make no secret of my love of Warner Archive. They are easily the most consistent release label on the American market, yet they don't get the praise of Criterion and their ilk. I will never understand that.
The Courtship of Eddie's Father Blu-ray special features range from a feature commentary from Shirley Jones, Dina Merrill and Stella Stevens. This doesn't seem like it was recorded for this release, so I would love to know where it originated. You also get a vintage MGM Cartoon and trailer. Again, always a big fan of trying to create the original theatrical exhibition.
Ultimately, your enjoyment of the Classic Cinema releases from Warner Archive will be derived from how open you are to engage with film history. For those wanting to take a step beyond TCM, slip into some new Warner Archive releases.
The Courtship of Eddie's Father is now available from the Warner Archive Collection. Purchase your own copy at MovieZyng!