Among the wave of reality-inspired crime dramas emerging in the late 1940s, director Anthony Mann's "Border Incident" stood out for its gripping depiction of migrant worker abuse and border corruption. Centering on an investigation into human trafficking operations between Mexico and the United States, this film-noir serves as a hard-hitting exposé that remains relevant today.
Now with its Blu-ray debut from Warner Archive, "Border Incident" deserves reappraisal for Mann's brutal social realism and the technical craft that brought this exploitation racket to vivid life. Its calls for social justice resonate as strongly as ever.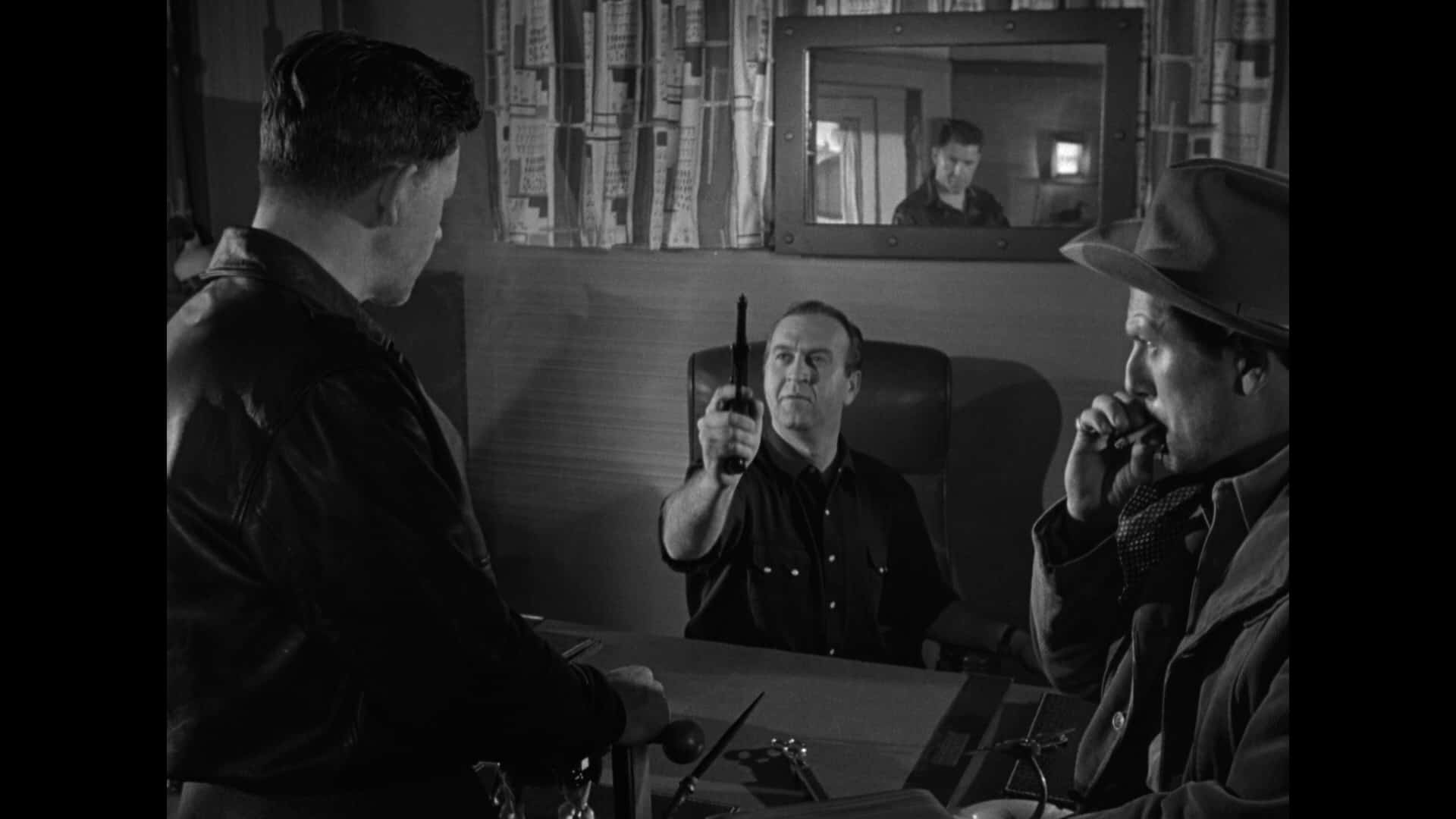 A Stark Look at Corruption and Cruelty
Inspired by true incidents of the era, the film plunges viewers into the dark underworld of trafficking Mexican laborers to American farms. Border agents from both nations team up to infiltrate the racket by going undercover as migrant workers.
What follows is an uncompromisingly bleak descent into police corruption, unethical farming practices, and the inhumane treatment of undocumented immigrants caught in the middle. Mann unsparingly depicts the violence inflicted upon exploited workers.
From brutal desert guide Juan (James Mitchell) to racist American ranch foreman Jeff Amboy (Charles McGraw), the villains prove utterly remorseless in viewing the migrants as subhuman. Their cruelty fuels the agents' dedication to exposing the widespread injustice.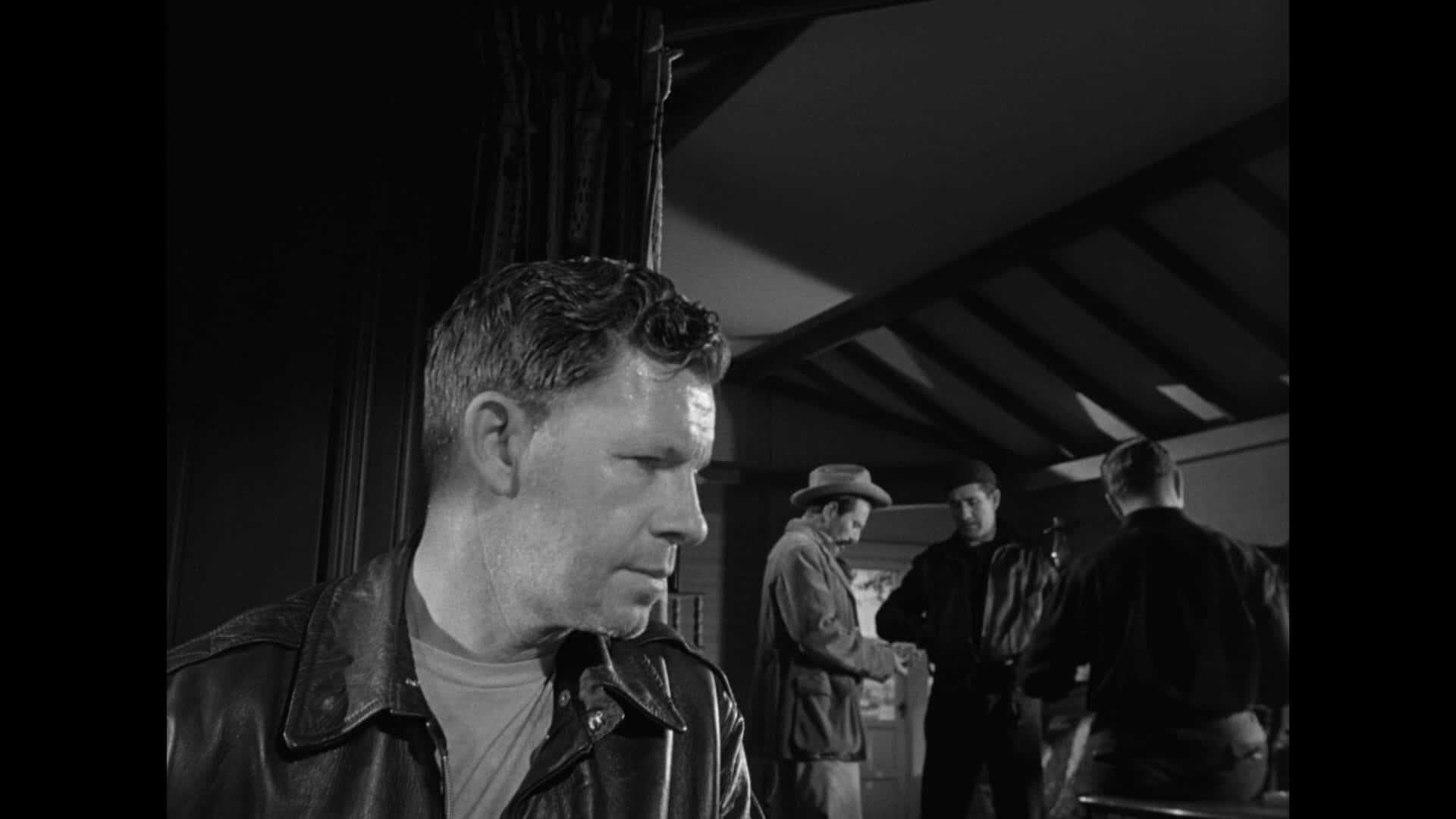 Border Incident is grounded in Striking Film-Noir Style
Matched with its hard-hitting themes, "Border Incident" boasts striking style that builds atmospheric tension around the investigation. Cinematographer John Alton, known for other noirs like "T-Men," lenses the shadowy nights and desert landscapes in expressionistic high contrast.
Characters' faces are frequently obscured in darkness, conveying the murkiness of motives and danger lurking. Alton's high-angle shots also communicate the insignificance of individuals caught in this widespread cycle of exploitation.
Meanwhile, a tense score by Andre Previn ratchets up suspense in key border crossings and raids. The masterful sound design places viewers right amidst the unrelenting, arid settings.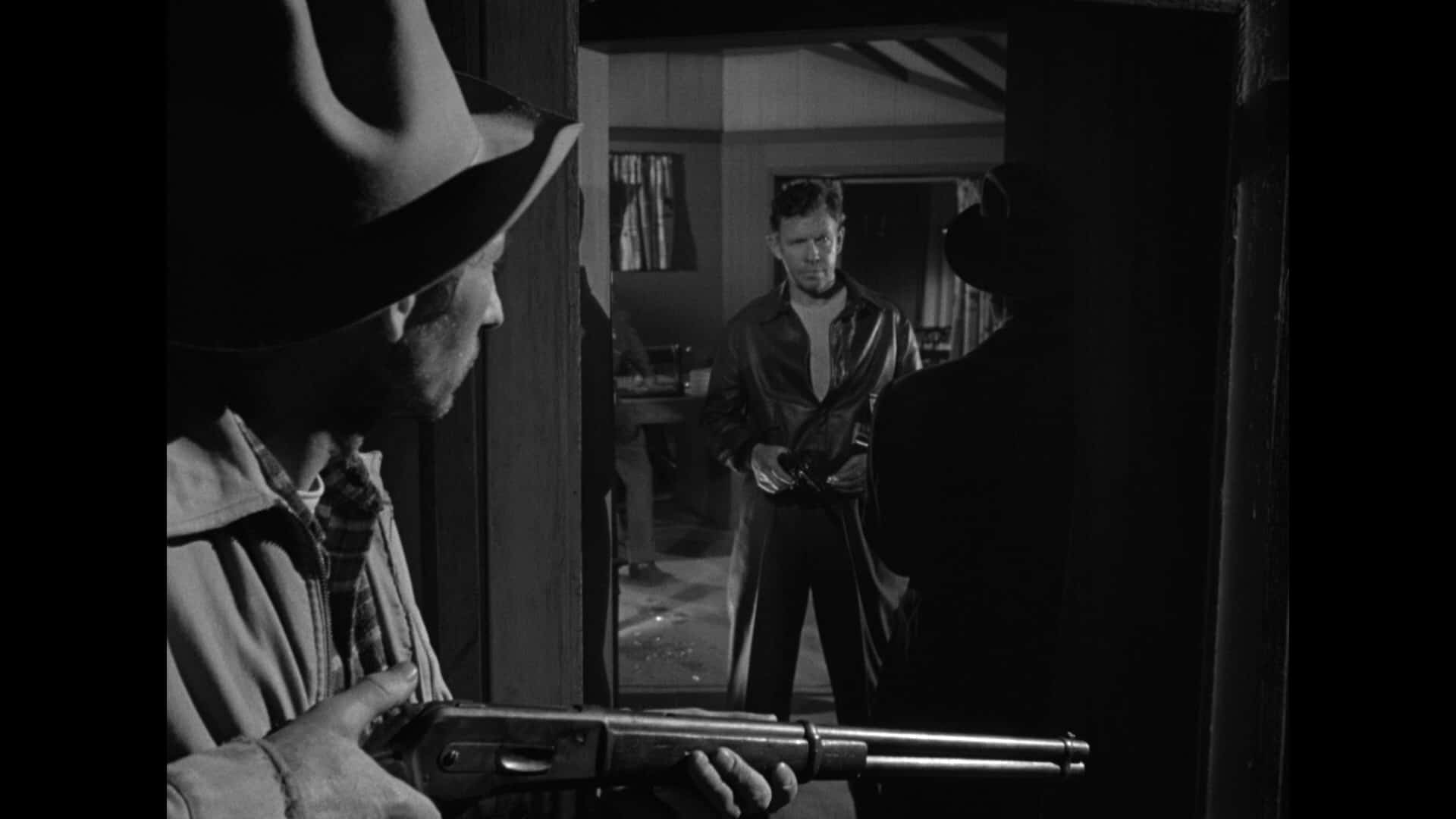 Timely Social Commentary That Still Resonates
What stands out most watching "Border Incident" today is how relevant its outraged social conscience remains regarding immigration issues. The film condemns those that deny migrants' humanity and exploit them for profit.
While a product of postwar America, its issues of police prejudice, unsafe working conditions, and hostility toward undocumented people unfortunately still run rampant. Mann reveals a compassion for the voiceless that extends beyond pure crime drama.
Ricardo Montalbán especially amplifies the migrants' grinding hopelessness as undercover agent Pablo. His emotional final scene encapsulates the human toll inflicted by such a degrading system. The film honors their resilience.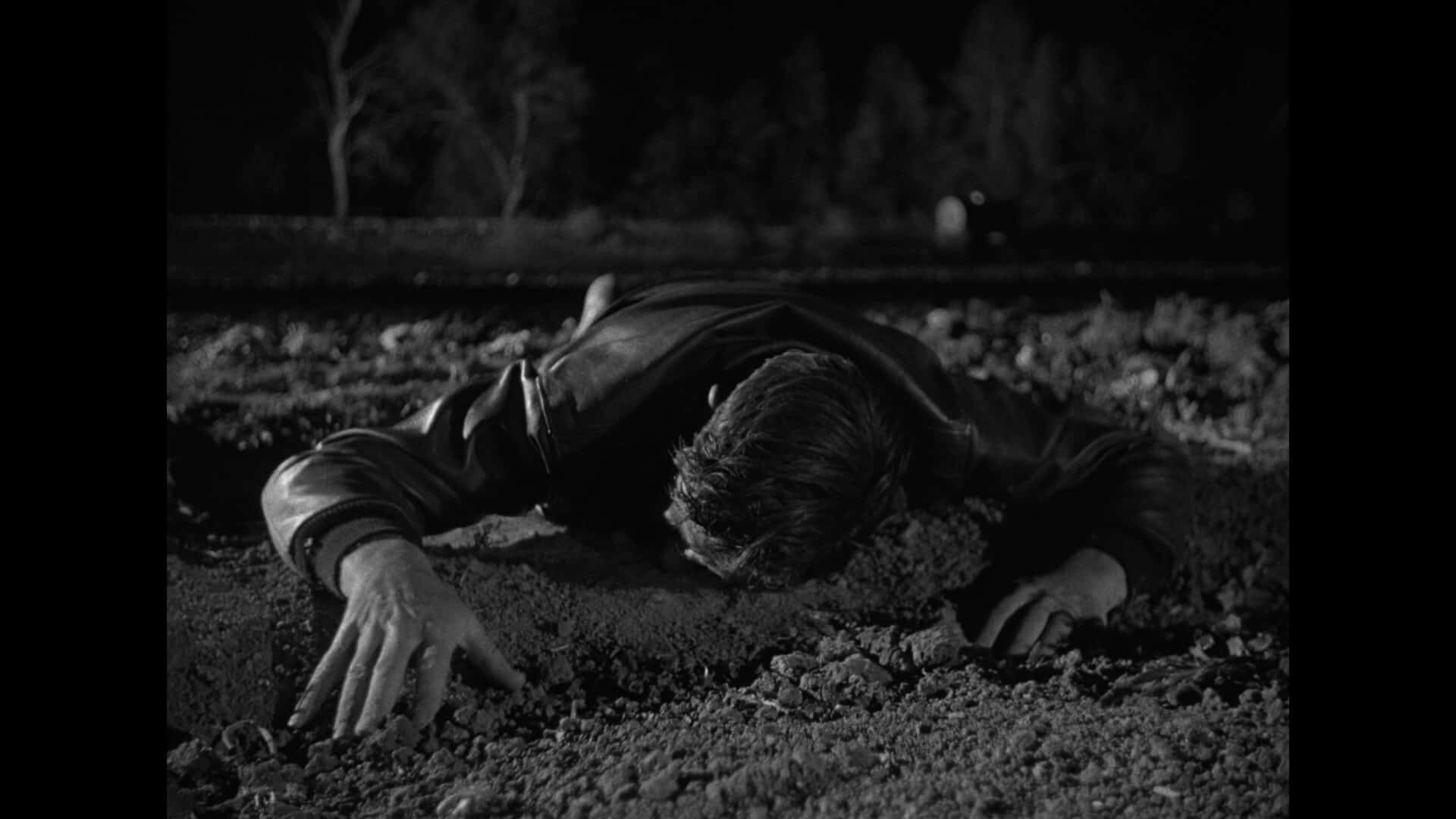 Stunning Restoration in High Definition
Warner Archive's pristine new Blu-ray substantially boosts the visual impact through restored HD sourced from the 35mm negatives. The 4K scan exhibits crisp detail in faces, clothing textures, and desert landscapes.
Contrast levels are perfectly balanced to preserve Alton's intense chiaro-scuro lighting. The night sequences reveal subtle gradations between light and dark. Despite some mild grain, the picture clarity gives Mann's potent compositions their full dramatic power.
This is truly movie magic – resurrecting a 70+ year old B-movie to look so clean and striking. For classic film fans, "Border Incident" now can be seen with new eyes, or truly seen as intended for the first time.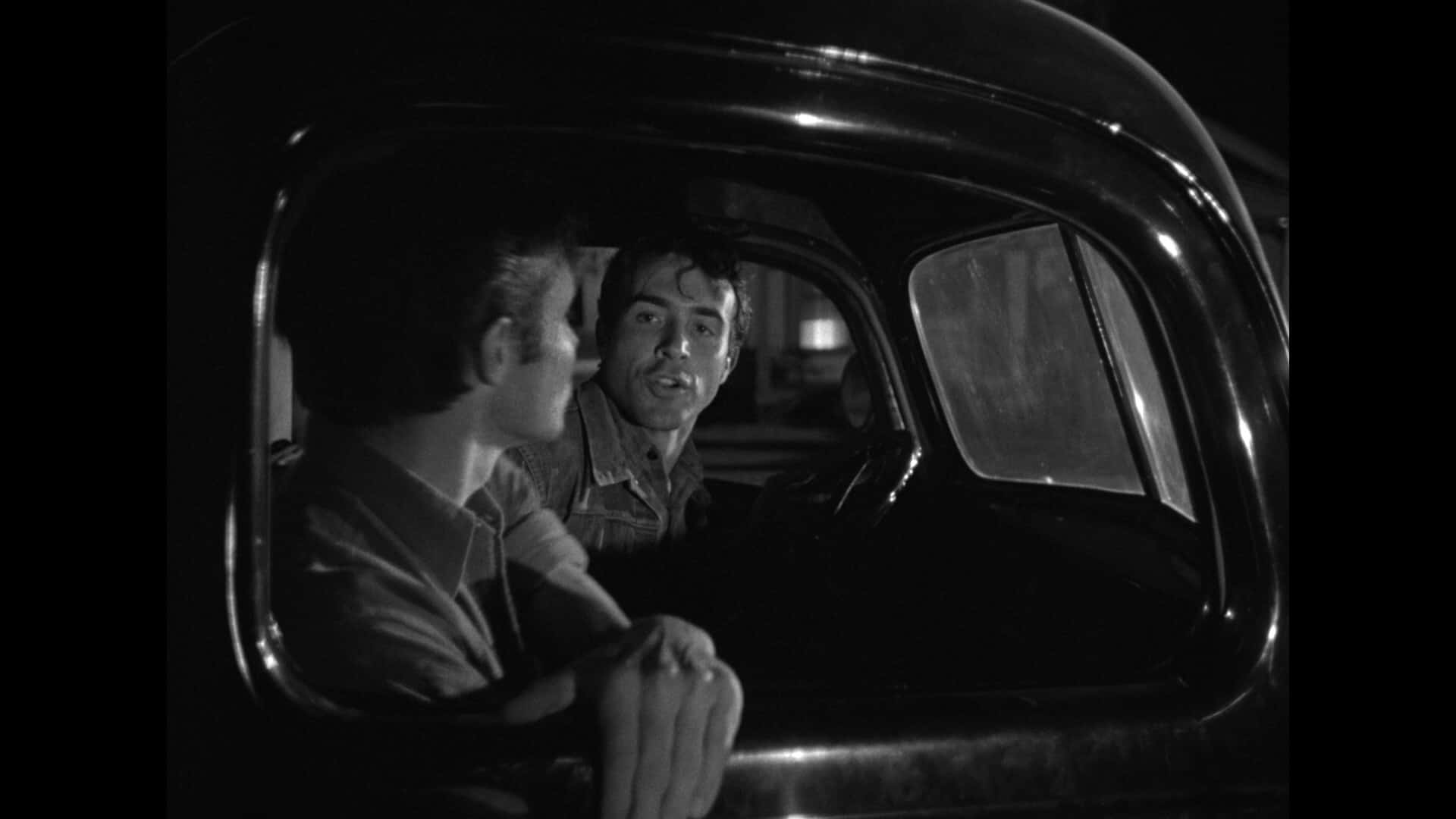 A Forgotten Gem That Deserves Wider Recognition
Upon release, "Border Incident" was overshadowed by higher profile crime pictures and neglected by Oscar, despite its clear artistry. But rediscovered over time as a proto-noir steeped in social relevance, the film deserves mention among Anthony Mann's finest directorial works.
It takes a merciless look at corruption and prejudice that pushes boundaries for its era. The commanding style transports one into this unforgiving environment while amplifying the injustice on display.
At just 94 minutes, "Border Incident" remains lean and potent in its indictment of unchecked power abuses against the disenfranchised. Its calls for empathy and systemic reform feel sadly timeless. With this pristine Blu-ray, Anthony Mann's scathing crime masterwork can potentially find the wider audience recognition it has long warranted.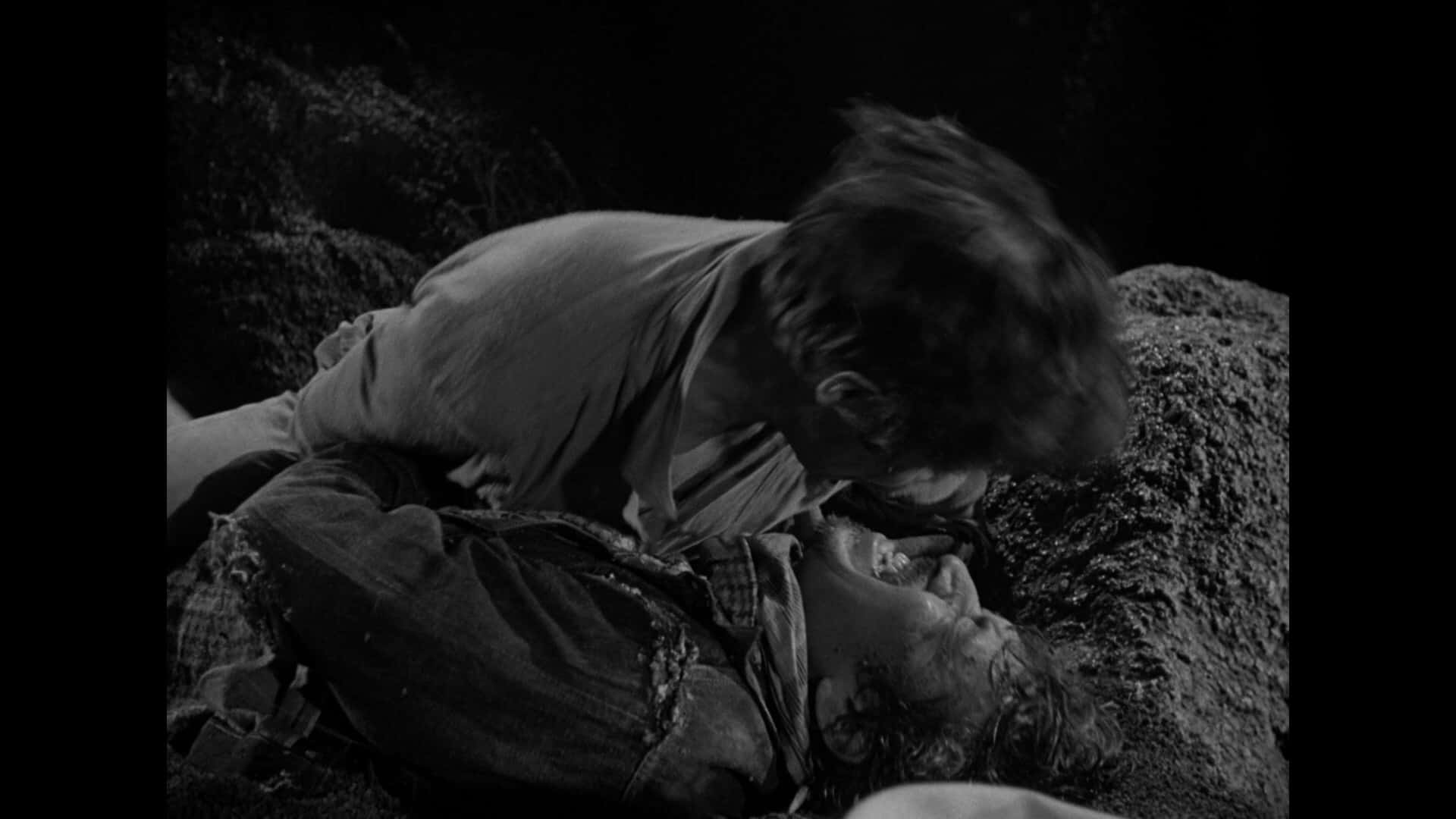 What comes on the Warner Archive Blu-ray?
The Warner Archive Blu-ray comes with a commentary by historian Dana Polan and a trailer as the special features. The A/V Quality is pretty superb for an often overlooked Film Noir. The 1080p transfer is rich with very little digital noise and an appropriate amount of grain. Plus, the DTS-HD 2.0 mono track remains true to the source material.
If you're a Film Noir fan, check out Border Incident.