Dangerous When Wet is a 1950s musical about the power of performance enhancing drugs. There is also a hallucinatory fantasy involving Tom and Jerry swimming with Esther Williams. Does that sound interesting? Is that enough to get you off Euphoria and The Idol and start checking out those classic films? Well, let's go back to the Golden Era of MGM Musicals.
Nothing like an Esther Williams musical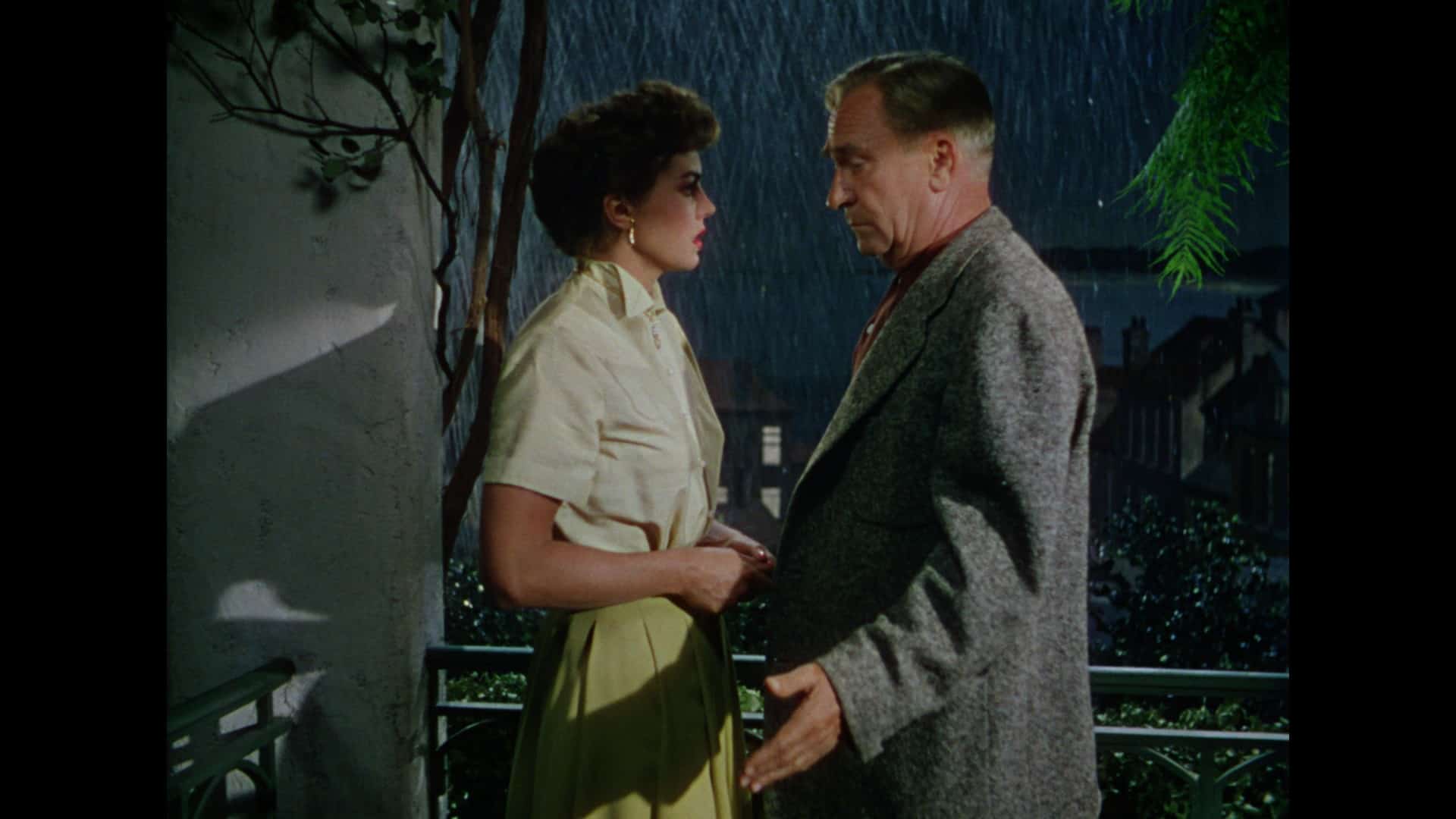 Esther Williams is the daughter of a dairy farmer. The entire family works the cows and swims every day with a jaunty tune. One day, they meet a local salesman who gives them a supplement to make them peppy and swim faster. These days, the Olympics and NFL ban athletes for less, so it's funny to see such a thing work at the heart of a musical. But, that's the world of Dangerous When Wet.
It's a pretty decent clip into Dangerous When Wet when the other love interest shows up. Fernando Lamas had an entire career before he became known as the Father of Renegade. Now, he's the French swimming instructor that is destined to help Esther Williams swim the English Channel. This is the point where she hallucinates about swimming with Tom and Jerry. That's because when I think about swimming, I think about drowning a cat and mouse in a large body of water.
Romantic leads of the 1950s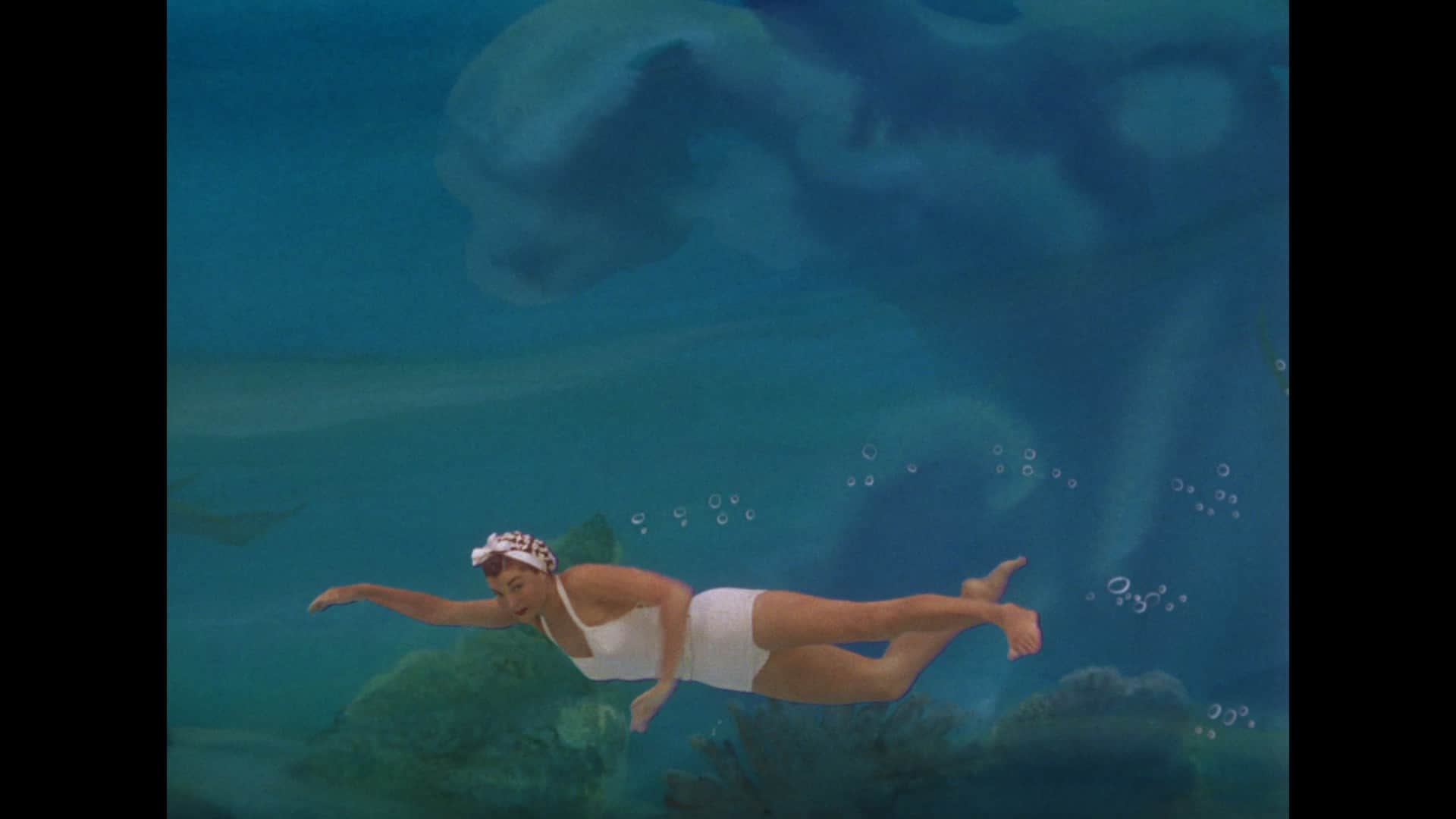 Fernando Lamas was first introduced to me via Billy Crystal's semi-impression. I had no idea who he was, but I got the gist. Foreign actor with a strange to me accent that thought he was God's gift to women. Little did I know that he would later marry Esther Williams and go on to have many swimming adventures together. What is a swimming adventure? I don't know, it just sounded good in the moment.
Dangerous When Wet runs at a crisp 96 minutes, but it never misses a step. Considering that you could fit the plot in your standard sitcom episode, that's not saying a ton. But, it was a different time. It used to cost a quarter to watch a movie and people were losing their minds over Howdy Doody. A famous swimmer hanging out with cartoon characters and doing light steroids was pretty outrageous.
Is it a musical or a sports movie?
Swimming is a sport. I know that it calls into question a lot, but Esther Williams deserves her due credit for popularizing swimming on film. If you have the time, look her up. She was breaking gender roles and restrictions during the Depression. Then, she was setting High School and later extra athletics records. It's when she was working extra jobs to pay her way that she was discovered. Unfortunately for her, Esther's dream of going to the 1940 Olympics was cancelled by World War II.
During all of this, Williams got scouted by MGM and that brings us up to Dangerous When Wet. That being said, I'm a bit forgiving with the thin plot and how every movie Williams made revolves around swimming. You don't hire LeBron James for his views on the 1970s rise of the Auteur. He stars in poorly planned out sequels about slamming balls over Mon-Starrs with weird hunchback nun cameos from The Devils.
Dangerous When Wet is an MGM highlight reel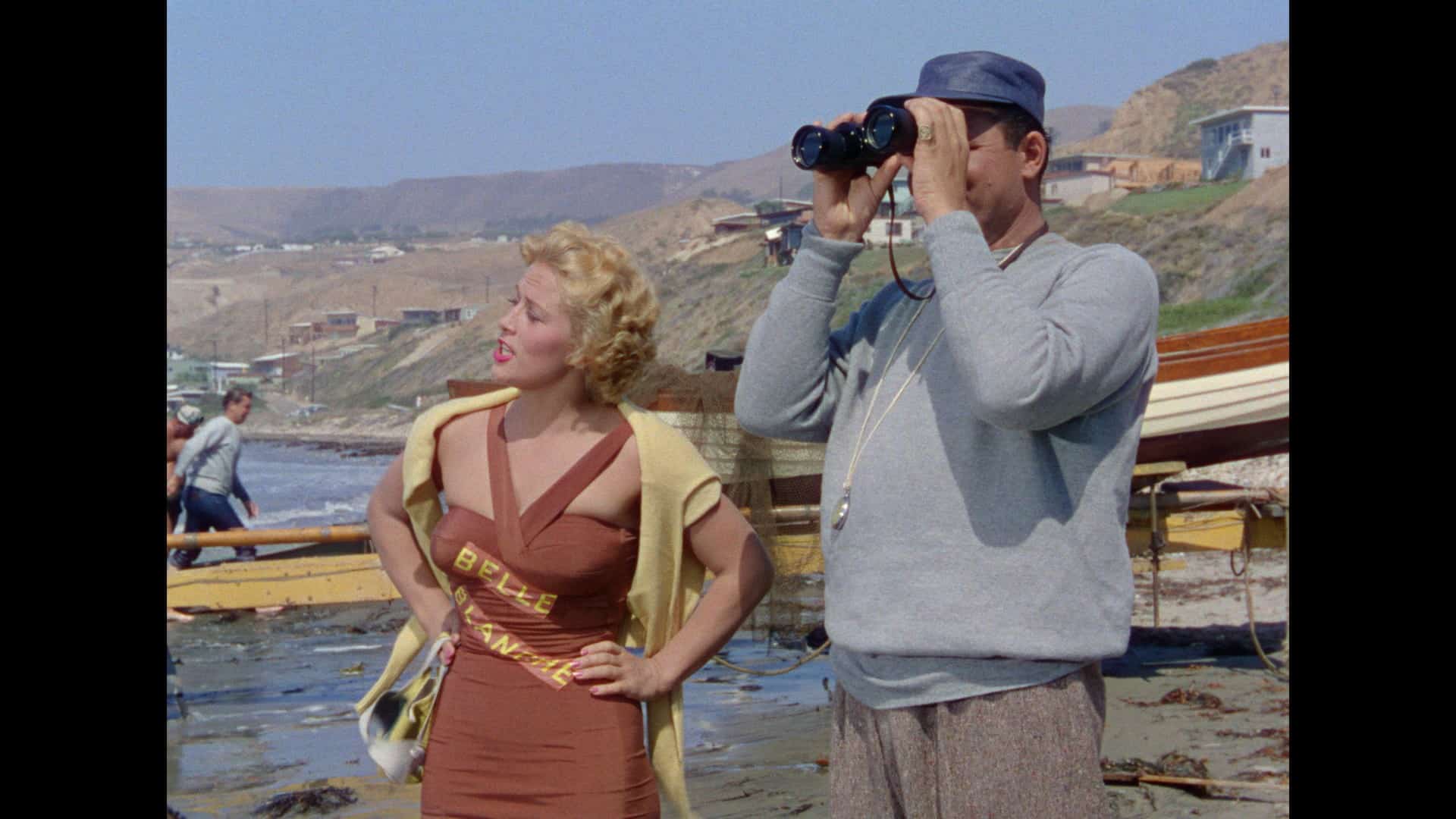 MGM sure loved to sneak in an animated sequence where they could. Warner Brothers did it too, but the way Hanna Barbara did it at MGM made it easier to mass produce. For every Doris Day movie when they snuck in Bugs Bunny in a dream sequence, MGM would counter with Tom and Jerry and the other galaxy of stars. I have no idea who might be in that galaxy outside of Droopy or the really horny Wolf. I'm going to say Frank.
So, if you can handle Frank the Groundhog or whatever appearing in a musical number, then this will blow your mind. But, wasn't Anchors Aweigh five years old at this point? I get how it will impress kids, but it's the same gimmick being used over and over again.
Who is going to enjoy the film?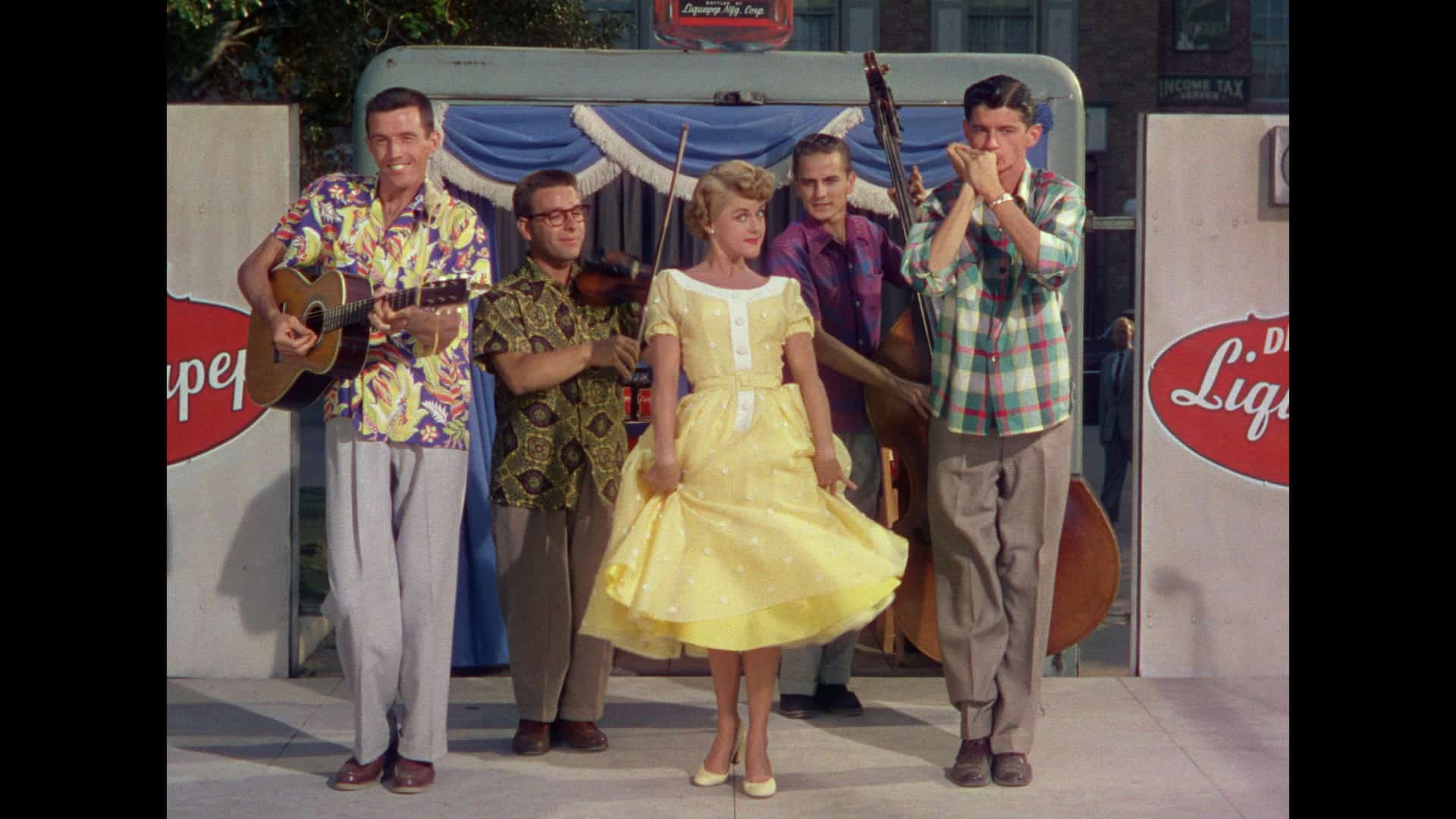 Dangerous When Wet works for those already invested in the MGM Musical scene. We've met many of you on the various social networks who have let us know your love of these movies. I get it and I appreciate their historical importance. But, they aren't all equally important.
That's the nature of film history and deciding what to make part of the cinematic canon. Yet, I still believe that every film has its place in history and contributes to the overall strength of American cinema and beyond. But, Dangerous When Wet is so damn thin.
What does the Dangerous When Wet Warner Archive Blu-ray look like?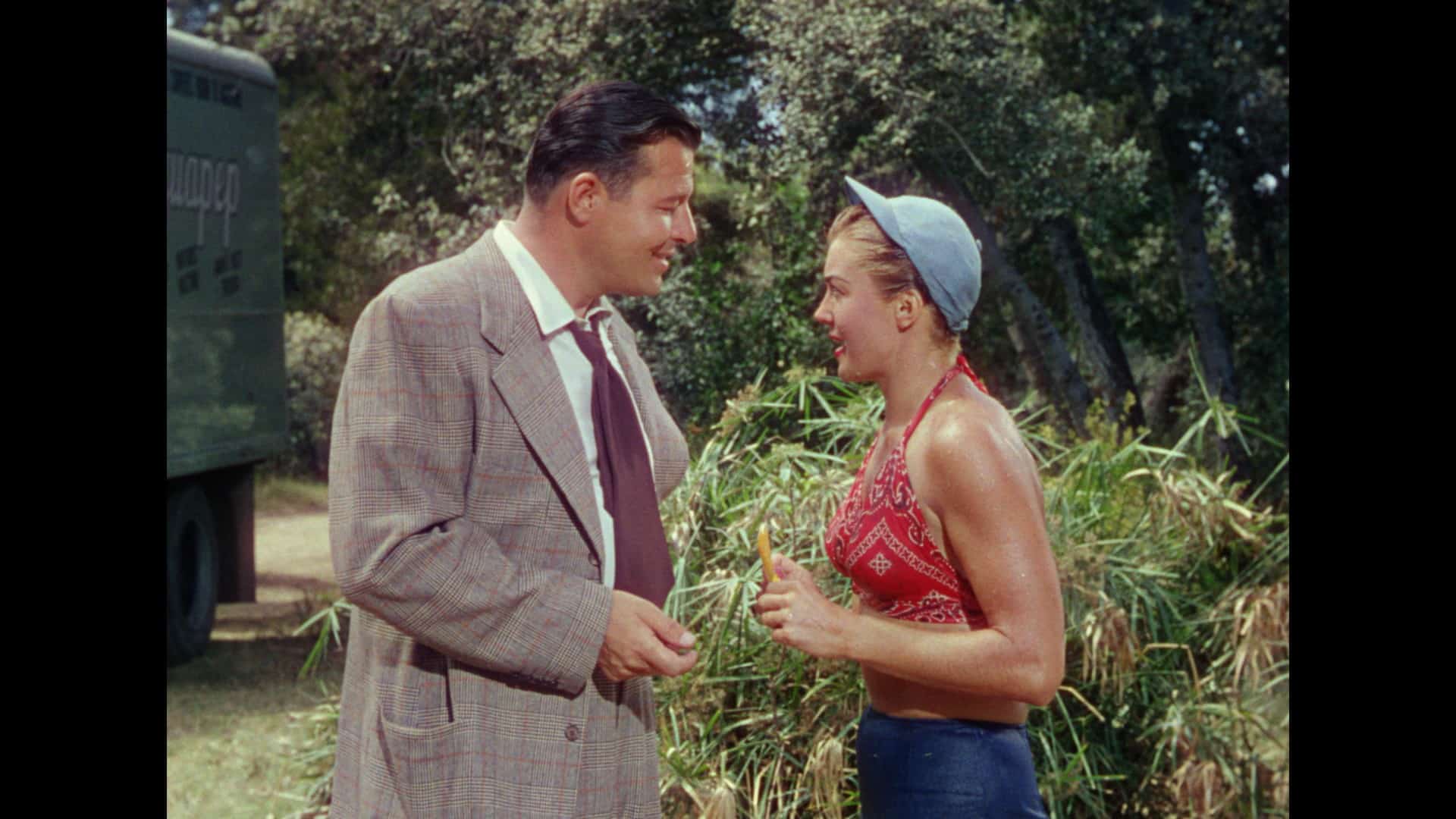 There was a time when I thought we weren't doing enough as a site to actually discuss these Blu-rays and other discs. Other places drop these technical breakdowns that read like radio instructions. What I want to give is material that can help you make those hair-trigger click purchases.
Warner Archive continues their incredible A/V Quality streak with this stunning restoration. The 1080p transfer makes every frame pop as much as possible. When I take these screen captures, I try to go out of my way to find the best visual presentations. Colors pop and flesh tone feels natural. Hell, I can't get over how the fabric in the costume design shines throughout Dangerous When Wet.
The special features range from unused musical outtake and a classic Tom and Jerry cartoon. There is also a Pete Smith short film and audio only demos from Johnny Mercer. There is also an archival audio interview with Esther Williams and Dick Simmons. You land a trailer too.
Dangerous When Wet also proves something I feel about the audio quality on a lot of these older releases. I appreciate the DTS-HD 2.0 mono track, but it's not like there is a ton on the film to show it off. But, it's also good. So, where does it rank and appeal to the masses? Good enough not to be audio DNR, but not expansive enough to make your home theater shake. Give it a shot.
Dangerous When Wet is now available from the Warner Archive Collection. Purchase your own copy at MovieZyng!