This June, Arrow Video is set to blow your minds with an eclectic collection of releases featuring martial arts classics, comedic treasures, limited edition box sets, and a post-apocalyptic blockbuster! Let's dive into this cinematic smorgasbord.
Warriors Two – Blu-Ray Debut in 2K Restoration (June 6th)
First off, we have Sammo Hung's 1970s martial arts masterpiece, Warriors Two, marking its Blu-ray debut with a freshly minted limited edition 2K restoration. The film focuses on Cashier Hua, who, after barely surviving an attack from thugs threatening his town, trains under Wing Chun Master Tsang to exact vengeance and reclaim peace. With a detailed portrayal of Wing Chun Kung Fu and Hung's energetic directorial style, this release is an absolute must-have.
This new edition comes loaded with commentaries by martial arts cinema experts and actors, archival documentaries, interviews, and original press materials, alongside breathtaking original and newly commissioned artwork by Joe Kim.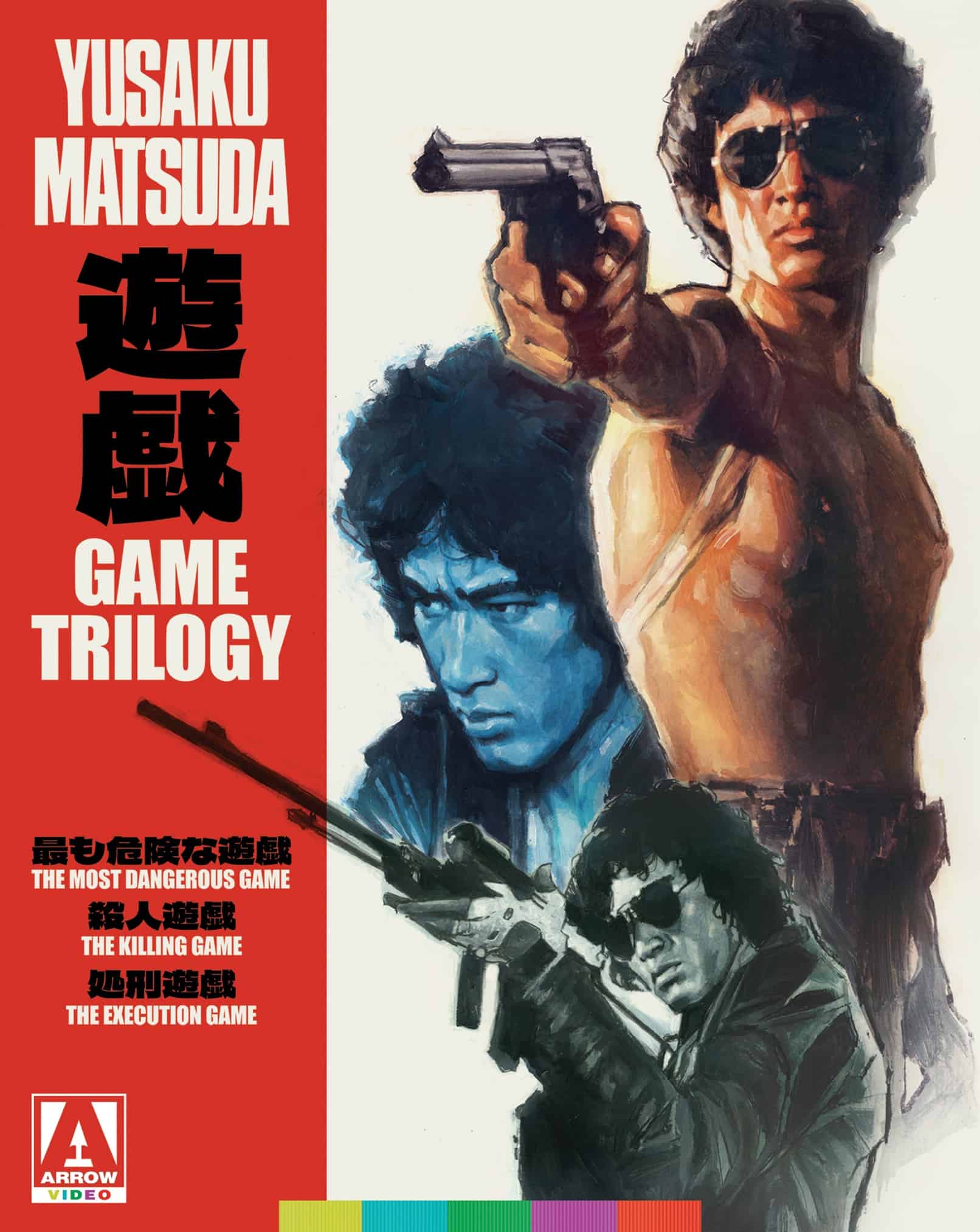 Game Trilogy: '70s Yakuza Crime Films (June 20th)
Fast forward to June 20th when the late '70s Yakuza crime trio – The Most Dangerous Game, The Killing Game, and The Execution Game – arrive on Blu-ray. Experience Yusaku Matsuda's gripping portrayal of contract killer Shohei Narumi as he navigates through corporate espionage, yakuza street wars, and love's tumultuous currents.
The set features new audio commentaries, interviews, original Japanese trailers, and image galleries. Furthermore, the packaging includes original and newly commissioned artwork by Tony Stella and an insightful booklet with new writing on the films.
Enter the Video Store: Empire Of Screams (June 27th)
On June 27th, step into the eccentric world of Charles Band's Empire Pictures with a limited edition box set, Enter the Video Store: Empire Of Screams. Housing five classic films, the package boasts newly commissioned artwork by Laurie Greasley and Ilan Sheady, 15 art card reproductions, and an 80-page book offering a fresh look at these films.
Each disc features new 2K restorations, audio commentaries, interviews, trailers, and an image gallery. Some notable films in the set include The Dungeonmaster, a hybrid fantasy of Conan the Barbarian and Tron, and Dolls, a cult horror classic intertwining a haunted house narrative with possessed dolls.
Mallrats – 4K UHD Limited Edition Set (June 27th)
Also, on June 27th, we have Kevin Smith's cult comedy classic Mallrats, arriving in 4K UHD in a limited edition set. This film will take you on a comedic journey with lovelorn TS and his best friend Brodie as they navigate love, a vengeful father, and mall security, with help from Jay and Silent Bob and Stan "The Man" Lee.
With a 4K restoration of both Theatrical and Extended cuts, the two-disc set is packed with audio commentaries, interviews, behind-the-scenes footage, and much more. The package also features a booklet with new writing, a fold-out poster, and reversible artwork by Robert Sammelin.
Waterworld – 4K UHD Three-Disc Limited Edition Set (June 27th)
Lastly, the epic post-apocalyptic action film Waterworld makes a splash on 4K UHD in a three-disc limited edition set. Navigate through a world submerged in water as a lone stranger leads a woman and a girl in a race against a madman to find dry land.
The edition is jam-packed with a feature-length documentary, original trailers, TV spots, and a 60-page book featuring fresh writing on the film. It also includes two additional cuts of the film and a wealth of exclusive collectible goodies.
From martial arts mayhem to post-apocalyptic action, Arrow Video's June releases are sure to cater to a wide range of cinematic tastes.