ARROW Announces June SVOD Lineup, Blooming into Summer with Exclusive New Shorts, The End of the World, & Barbara Crampton
Arrow Video is excited to announce the June 2021 lineup of their new subscription-based ARROW platform, available to subscribers in the US, Canada and the United Kingdom.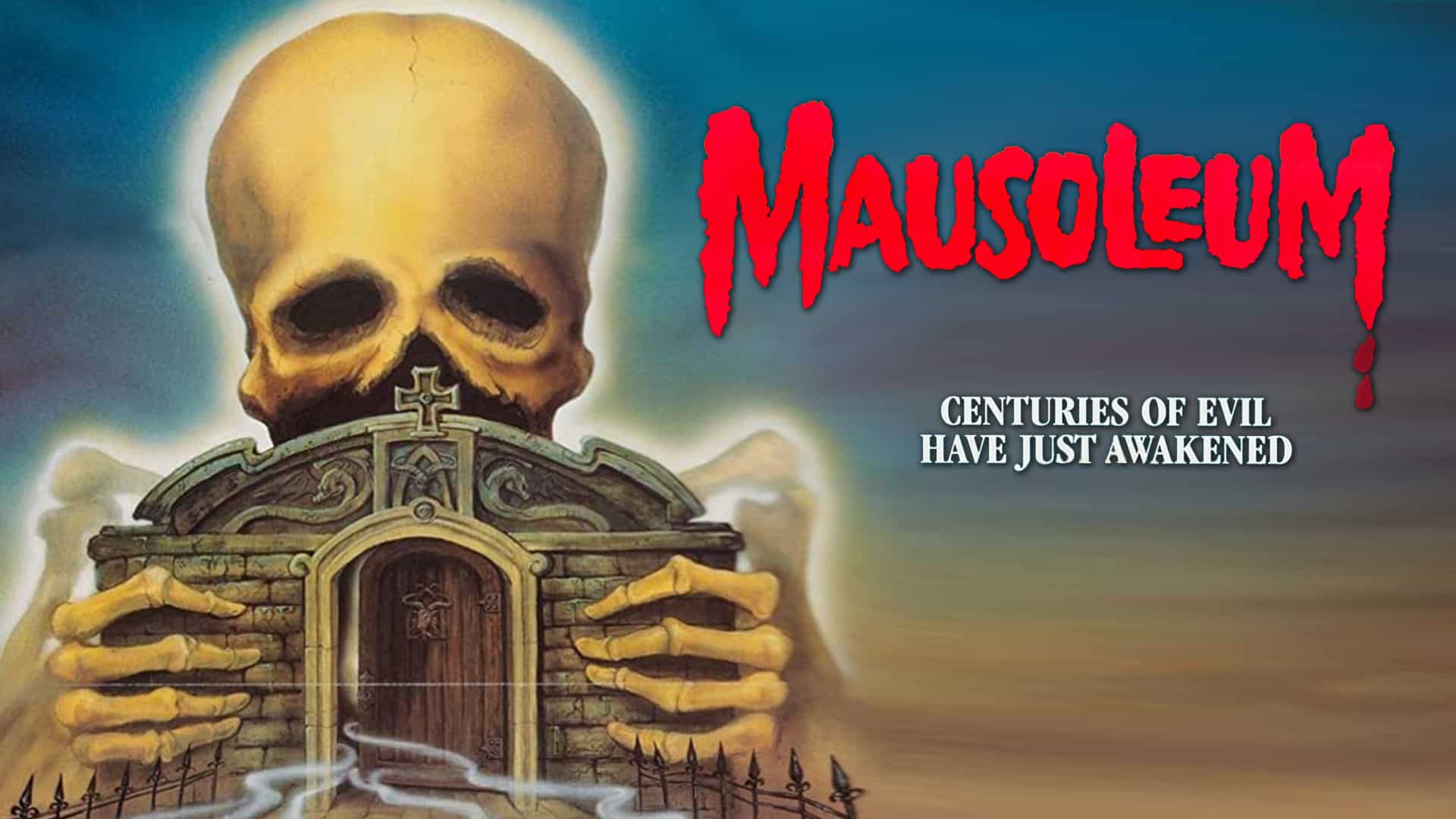 The June lineup leads with a selection of short films curated by the creative team behind The Stylist, one of ARROW's most popular titles. The collection highlights the work of women in horror, in front of and behind the camera. These eight films include Tristan Risk's Reptile House, her take on The Texas Chainsaw Massacre, Alchemia, Ticks and Connor Sandheinrich's deeply unsettling Unsafe Spaces.

The exciting new shorts are joined by the ARROW premiere of a number of classic titles for horror fans: Chopping Mall, Witchboard, Herzog's Nosferatu the Vampyre, Twins of Evil, The Quiet Earth and the Daimajin trilogy.
June 1 will see the arrival of Chopping Mall, starring horror icon Barbara Crampton (US/CA), Kevin Tenney's Witchboard (US/CA), Twins of Evil (US/CA), Werner Herzog's Nosferatu the Vampyre (US/CA),The Quiet Earth (US/CA/UK), Xtro 3 (US/UK/CA), and Zombie (US/CA).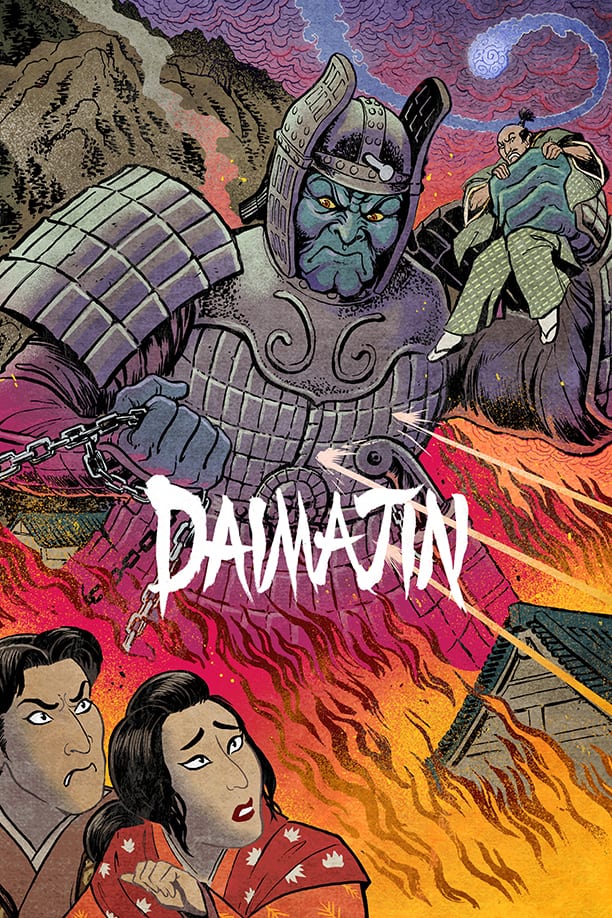 June 1's Seasonal Arrivals are the Daimajin Trilogy (US/CA/UK): Daimajin, Return of Daimajin, and Wrath of Daimajin. The three thrilling tales follow the titular god through feudal Japan as the stone warrior dishes out divine retribution.
June 7 sees the launch of eight shorts, curated by the team behind The Stylist, a selection which celebrates and supports female filmmakers working on both sides of the camera within the Horror film industry. These include: Alchemia, Reptile House, Attention, Unsafe Spaces, Bedbug, Ticks, Bloodhound, and The Curse.

June 7 will also launch three features on ARROW (all US/CA/UK). In Hellbent, a bandleader whose career is nose diving makes a deal with the owner of a bar to sell his soul for success. In the Duke Mitchell Double Bill, famed crooner Duke Mitchell headlines in Massacre, Mafia Style which follows an exiled mafia scion (Mitchell) who wants to get back into the family business, whatever it takes and Gone With the Pope, with Mitchell as a paroled gangster with an unholy scheme: to kidnap the Pope and charge a dollar from every Catholic in the world as the ransom.

June 7 is capped off with Deathdream (US/CA) which tracks a young Vietnam vet who shows up on his family's doorstep, long after they thought he was dead.

June 14 turns up the heat with the erotic grindhouse classic Daughters of Darkness, where an ageless Countess and her young female companion seduce a troubled newlywed couple. George A. Romero and Dario Argento combine their terrifying powers in Two Evil Eyes, an irresistible double bill based on the writings of Edgar Allan Poe. The Stendhal Syndrome tells the story of a young police officer, who suffers from a rare hallucinatory disorder which causes her to blackout when looking at works of art. She finds herself in the custody of the sadistic murderer she's been sent to apprehend after he uses her affliction to ensnare her.
All June 14 titles are US/CA.
Enter Mausoleum
June 18 (US/CA/UK). A 10 year-old girl, mourning the death of her mother, becomes possessed by a demon, who has been preying on her female ancestors for centuries. Years later, the demon starts to take over her in every way. June wraps up with the Years of Lead collection on June 21, all titles US/CA/UK. The season gathers five brutal crime thrillers produced amidst the political upheaval of 1970s Italy.
In Vittorio Salerno's Savage Three (1975) and Mario Imperoli's Like Rabid Dogs (1976), random acts of violence committed by vicious young sociopaths threaten the fragile fabric of respectable society. In Massimo Dallamano's Colt 38 Special Squad (1976) and Stelvio Massi's Highway Racer (1977), renegade cops battling against red tape and political corruption turn to new and morally dubious methods to dispense justice.
Finally, class dynamics are explored in Salerno's No, the Case is Happily Resolved (1973) as an innocent man finds himself under suspicion for a savage crime committed by a highly respected member of society. Featuring an impressive line-up of Euro-cult stars, this collection of stylish, hard-hitting Euro-crime thrillers showcases the range and breadth of the genre and is a must-have for newcomers and grizzled veterans alike.
Head over to ARROW to start your 30 day free trial.
Subscriptions are available for $4.99 monthly or $49.99 yearly.
ARROW is available in the US, Canada and the UK on the following Apps/devices: Roku (all Roku sticks, boxes, devices, etc), Apple TV & iOS devices, Android TV and mobile devices , Fire TV (all Amazon Fire TV Sticks, boxes, etc), and on all web browsers at https://www.arrow-player.com.

ARROWEssentials curates collections based on genre, decades and themes; and ARROWStories takes a fresh look at the world of film and TV with exclusive documentaries, interviews and video essays diving deeper into the many curated seasons and titles on the platform for a richer and deeper viewing experience.

With a slickly designed and user-friendly interface, and an unparalleled roster of quality content from westerns to giallo to Asian cinema, trailers, Midnight Movies, filmmaker picks and much, much more, ARROW is the place to go for the very best in on-demand entertainment.
VERTICAL ENTERTAINMENT ACQUIRES CRITICALLY ACCLAIMED SUNDANCE FILM FESTIVAL PREMIERE "WILD INDIAN"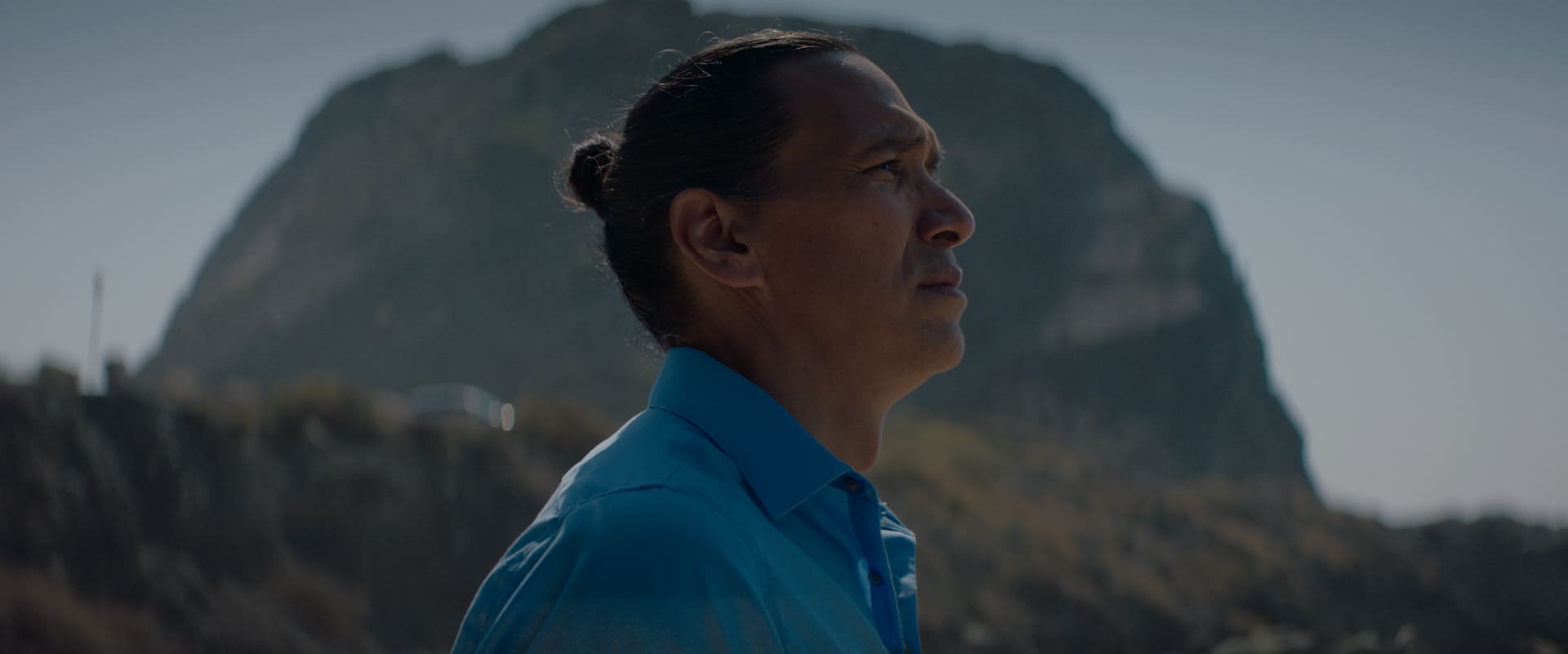 Vertical Entertainment has acquired North American rights to Lyle Mitchell Corbine Jr.'s critically acclaimed gripping drama "WILD INDIAN," which premiered at the 2021 Sundance Film Festival. The film stars an impressive ensemble cast with Michael Greyeyes (I Know This Much Is True, True Detective), Chaske Spencer (Twilight, Blindspot), Jesse Eisenberg (Zack Snyder's Justice League, The Social Network), Kate Bosworth (Blue Crush, Superman Returns), and newcomers Phoenix Wilson and Julian Gopal. Vertical Entertainment will release the film theatrically later this year.
Makwa, a young Anishinaabe boy, has a rough life. He often appears at school with bruises he says he got falling down, but no one believes him. He and his only friend, Ted-O, like to escape by playing in the woods, until the day Makwa shockingly murders a schoolmate. After covering up the crime, the two boys go on to live very different lives. Now, as adult men, they must face the truth of what they have done and what they have become.
"When we first saw Wild Indian at Sundance this year, we were struck by first time writer/director Lyle Mitchell Corbine Jr masterful handling of such an intimate story and the captivating performances from the entire cast. We are so proud to be partnering with the whole filmmaking team to bring this affecting film to audiences later this year," said Rich Goldberg, co-president of Vertical Entertainment.
Peter Jarowey and Josh Spector negotiated the deal for Vertical Entertainment with 30WEST and Endeavor Content.
Wild Indian was written and directed by Lyle Mitchell Corbine Jr., produced by Thomas Mahoney, Lyle Mitchell Corbine Jr., and Eric Tavitian, executive produced by Céline Dornier, Frédéric Fiore, Katy Drake Bettner, Niraj Bhatia, Joel Michaely, Raphael Margules, J.D. Lifshitz, Adam Margules, Lesli A. Masoner, Dan McClung, Adriana Banta, Jake Carter, Jesse Eisenberg, Heather Rae, and Brent Ryan Green, with cinematography by Eli Born, editing by Ed Yonaitis and Lyle Mitchell Corbine Jr., production design by Jonathan Guggenheim, and music by Gavin Brivik. The film was executive produced by Logical Pictures, 30WEST, OM Films, Boulderlight Pictures, mm2 Entertainment, and PurePlay Entertainment.
Here's the new trailer and poster for Lansky – In Select Theaters & On Demand June 25
| | |
| --- | --- |
| Distributed By: | Vertical Entertainment |
| In Select Theaters & On Demand: | June 25, 2021 |
| Directed By: | Eytan Rockaway |
| Written By: | Eytan Rockaway |
| Produced By: | Jeff Hoffman, Robert Ogden Barnum, Eric Binns |
| Starring: | Harvey Keitel, Sam Worthington, John Magaro, AnnaSophia Robb, Minka Kelly, David James Elliot, David Cade, Danny A. Abeckaser |
| Rating: | R |
| Run Time: | 119 mins |
| Genre: | Thriller, Gangster |
| Synopsis: | David Stone (Sam Worthington), a renowned but down-on-his-luck writer, has the opportunity of a lifetime when he receives a surprise call from Meyer Lansky (Academy Award nominee Harvey Keitel). For decades, authorities have been trying to locate Lansky's alleged nine-figure fortune and this is their last chance to capture the aging gangster before he dies. With the FBI close behind, the Godfather of organized crime reveals the untold truth about his life as the notorious boss of Murder Inc. and the National Crime Syndicate. |
Want to see some clips for The Retreat?
THE RETREAT Is Now Available On VOD
Synopsis Renee and Valerie, a couple at a cross roads in their relationship, leave the city to spend the week at a remote cabin with friends. But when they arrive, their friends are nowhere to be found. As they stumble through their relationship woes, they discover they are being hunted by a group of militant extremists who are determined to exterminate them.

Director: Pat Mills Writer: Alyson Richards Starring: Tommie-Amber Piri, Sarah Allen, Rossif Sutherland, Aaron Ashmore, Celina Sinden Producer: Lauren Grant Cinematography: David Schuurman Editing: Orlee Buium, Maureen Grant Genre: Horror, Thriller