Vertical has secured the US distribution rights for Clement Virgo's heartfelt and critically-acclaimed feature film, "Brother." Following its world premiere at the 2022 Toronto International Film Festival, the film has garnered praise for its exploration of masculinity, family, race, and identity. Adapted from David Chariandy's novel of the same name, "Brother" stars Lamar Johnson, Aaron Pierre, Kiana Madeira, and Marsha Stephanie Blake. The film is set to be released simultaneously in theaters and on-demand in the summer of 2023.
Set against the backdrop of Toronto's early hip hop scene, "Brother" follows the journey of Francis (Aaron Pierre) and Michael (Lamar Johnson), sons of Caribbean immigrants coming of age in the 1990s. The sweltering summer of 1991 unravels a mystery that leads to escalating tensions, ultimately changing the course of the brothers' lives forever. Through its timely narrative, "Brother" explores the profound bond between siblings, the resilience of community, and the transformative power of music.
Peter Jarowey, a partner at Vertical, expressed his enthusiasm for the film, stating that Clement Virgo has created one of the best coming-of-age stories in recent memory. He praised the textured and seamless storytelling, along with the powerful performances that offer a captivating portrayal of love, loss, regret, and grief.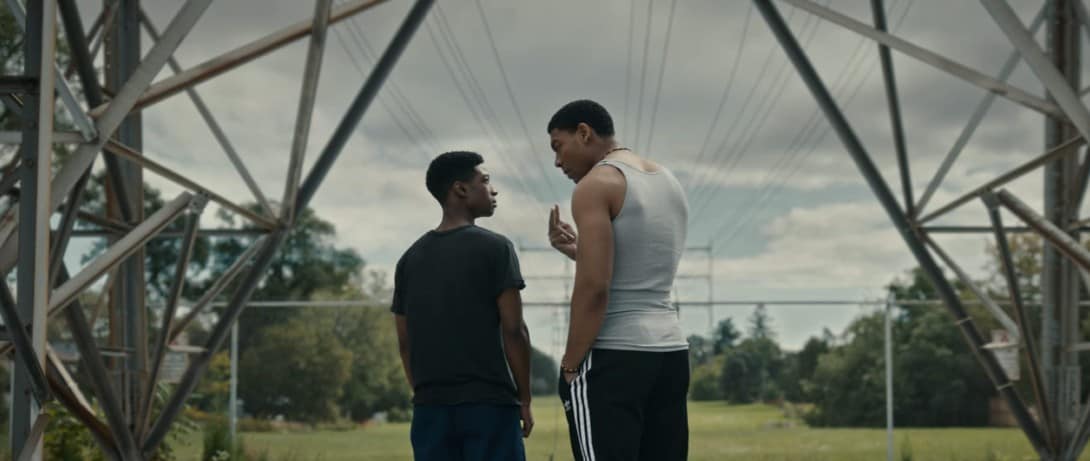 The filmmakers also expressed their excitement about working with Vertical for the US release of "Brother." They commended Vertical's track record of connecting innovative films with audiences who appreciate original and thought-provoking stories. They eagerly anticipate sharing "Brother" with audiences across the US through Vertical's expert curation and marketing.
"Brother" is produced by Damon D'Oliveira, Sonya Di Rienzo, Clement Virgo, and Aeschylus Poulos. The film boasts a talented cast, including Lamar Johnson, Aaron Pierre, Kiana Madeira, and Marsha Stephanie Blake. The executive producers for the film include Aaron L. Gilbert, Laurie May, Noah Segal, and Steven Thibault.
Clement Virgo is represented by WME, Fourth Wall, and Paul Hastings, while Aaron Pierre is represented by WME, Anonymous Content, Hamilton Hodell, Sloane Offer Weber & Dern, and Narrative. Lamar Johnson is represented by WME, Entertainment 360, Jackoway Austen Tyerman, and The Initiative Group. Marsha Stephanie Blake is represented by Anonymous Content, Goodman, Genow, Schenkman, Smelkinson & Christopher, and Narrative. Kiana Madeira is represented by Verve, Ambition Talent, and The Forward Group.
The acquisition deal was negotiated on behalf of Vertical by Senior Vice President of Acquisitions Tony Piantedosi. WME Independent and Linda Jin of BRON handled the negotiations on behalf of the production.
"Brother" has secured US distribution with Vertical, bringing its powerful and thought-provoking story to audiences across the country. With its exploration of masculinity, family, and identity set against the vibrant backdrop of Toronto's hip hop scene, this film promises to be a must-watch in the summer of 2023.
Stay tuned for its release and be prepared to experience the heartfelt journey of "Brother."