Why is Troy reviewing all the Blu-rays today? Well, because a lot of these movies arrived at times when people were busy or generally doing other things. As a lead-up to the Holiday season, I wanted to refresh your brains with movies to beg to obtain from Santa Claus or whatever Sugar Momma is getting you a PS5.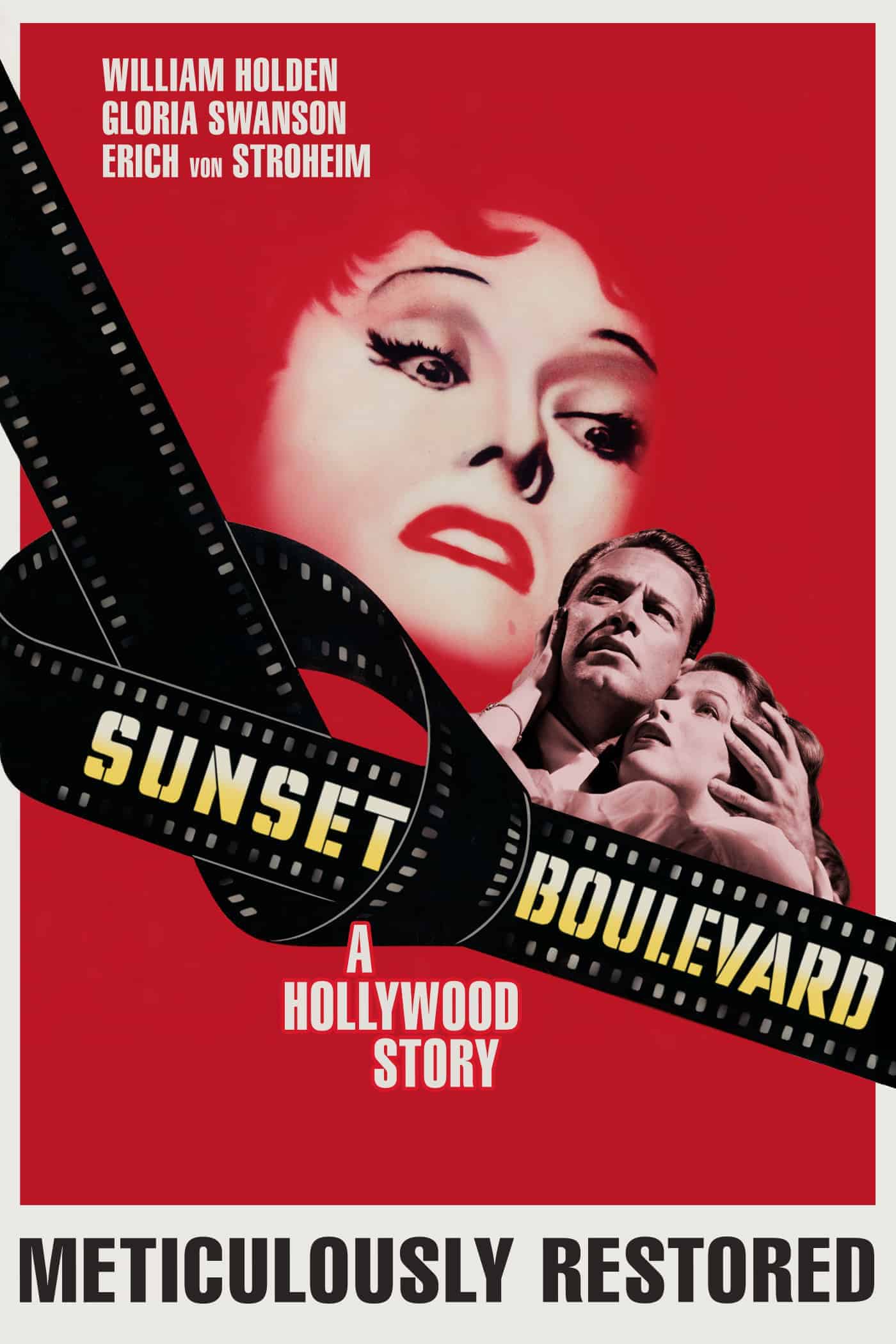 Sunset Boulevard got a re-release on Blu-ray from Paramount
Sunset Boulevard is one of the movies that I tend to make a big production out of on the site. But, this is more of a re-release designed to capitalize on being widely available on streaming platforms. In fact, some might say it's the same Blu-ray disc from last time.
The Blu-ray comes with the same 2 1/2 hours of special features from the last release. But, the transfers look better on the special features. Either my eyes are playing tricks on me or I need to rewatch the old disc.
How to Build A Girl and The Trip to Greece is available on Blu-ray on IFC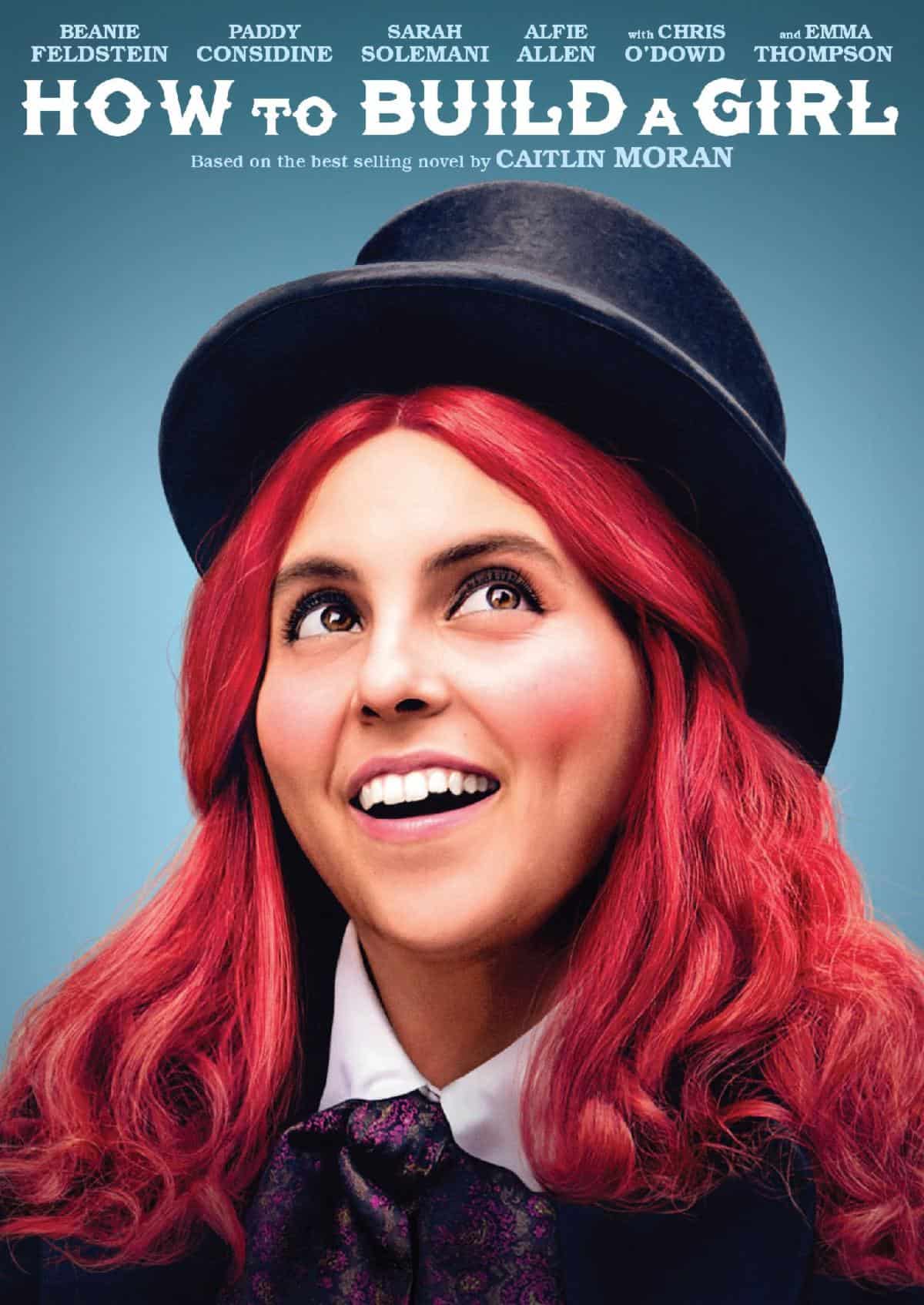 How to Build A Girl was a film I first reviewed back in May. Beanie Feldstein continues to kill it in teen roles about young women finding themselves. While I'm not familiar with the Caitlin Moran novel, it never ceases to impress me throughout the story.
The Trip to Greece is another film I covered alongside the rest of The Trip movies. Steve and Rob are back for six days going through Greece. They see the sites and discuss mythology. All the while doing impressions and talking about the nature of life. The Blu-ray looks way better than it has any right to look.
Most Wanted is available on Blu-ray from Paramount
Most Wanted is another film based on a true story. While I enjoy seeing Josh Hartnett in roles like this, it feels like a more masculine take on Brokedown Palace. The Blu-ray only comes with a Digital copy. But, that's better than nothing.
Resistance is available on Blu-ray from Shout Factory
Resistance is an interesting look at Marcel Marceau's life during World War II. Working with the French Resistance, Marceau saved many children from being killed at the concentration camps. While inspired by the true story, the film rarely takes liberties with any of the real facts surrounding these events. The Blu-ray comes with a descriptive audio track and trailer.
Five Corners, Brutal Massacre, Max Reload and the Nether Blasters available from MVD
Five Corners is a film I first reviewed on AndersonVision back in the Anchor Bay/Starz days. Handmade Films was doing killer movies back in the 1980s. As such, they got actors' actors to star in films with early scripts from mavericks like John Patrick Stanley. This is an unseen gem that I would love to see everyone checkout. Plus, you get Blu-ray special features ranging from a commentary to actor bios and a trailer.
Brutal Massacre is a film I heard about in passing awhile ago. For some reason, everyone has a boner to make horror funny. The cast is great, even when you realize it plays like a Convention line-up given a week or two to shoot everything. The Blu-ray special features are loaded with a photo gallery, behind the scenes featurette, poster gallery, deleted scenes and commentary.
Max Reload and the Nether Blasters is a fun teen/kid friendly film about a teen gaining powers from a video game. You get a ton of cameos from people like Kevin Smith and Martin Kove. However, your enjoyment of 1980s nostalgia will control your enjoyment of the film. The Blu-ray comes with featurettes about the VFX and a trailer.
Children of the Sea is available from Shout Factory
Children of the Sea is another one of those great GKIDs anime releases that I love. While I'm not the biggest fan of Anime, I do enjoy checking out these new Blu-ray releases when they land. Studio 4C delves into deep issues surrounding ghosts and the ocean in this story.
Visually hypnotic, the movie comes with a ton of bonus features. The Blu-ray has its fair share of featurettes, but you also get an interview with legendary composer Joe Hisaishi.
Inside the Rain, Haven, Driveways, Rewind, Swans: Where Does A Body End? arrives on Blu-ray from MVD
Inside the Rain is a peculiar film about how a mentally different person uses a sex worker to prove his innocence in a college crime. The supporting cast is great. What bugs me is how the A/V Quality makes it look like it was shot on some sort of High-Grade consume video. The sole special feature is a trailer.
Haven is the latest Yari Film Group Blu-ray release from MVD. It comes with a featurette and trailer as the sole special features. The film is fun in that it's an early performance from Anthony Mackie and Orlando Bloom. But, there is nothing here that is that impressive.
Driveways is a strong indie film featuring killer performances from Hong Chau and Brian Dennehy. Hong Chau and her child travel to her dead sister's home, where she begins to learn more about herself and others. The Blu-ray comes with a photo gallery and trailer as the special features.
Rewind was reviewed earlier in 2020 at AndersonVision. The Blu-ray produced by MVD does a killer job of selling the movie. The disc comes with a photo gallery, trailer and interview as the special features. Seriously, pick it up and watch one of the best documentaries of 2020.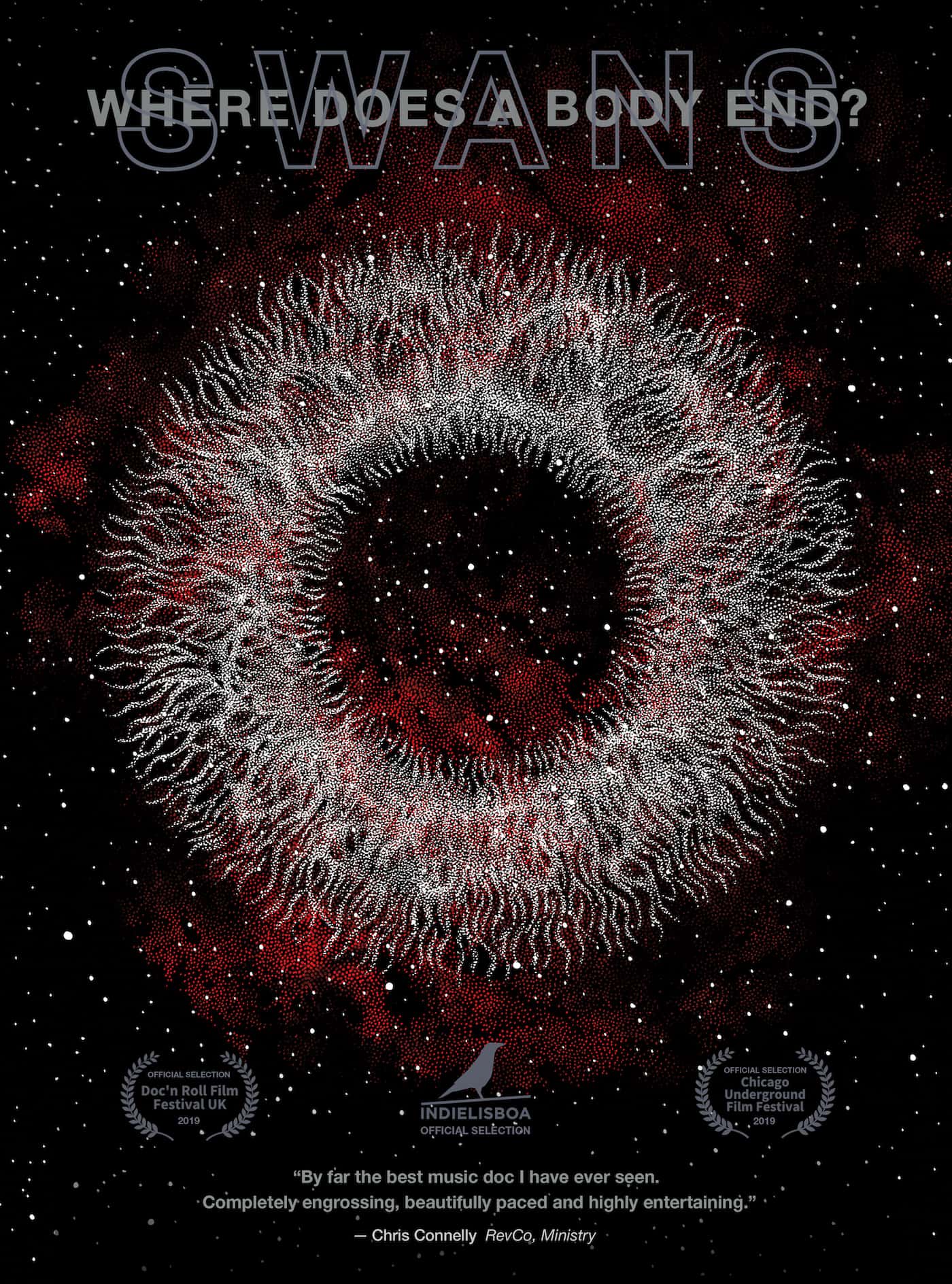 Swans: Where Does A Body End? is the extended cut finally presented on Blu-ray. Clocking in at 161 minutes in length, you get to see the Post Punk band at their peak. Everyone that worked as a contemporary or influence appears in the film. The audience for this one won't be that big, but it's a treasure trove for punks of a certain type.
The Great: Season One hits DVD on October 20th from Paramount
The Great: Season One was one of the best shows I've ever seen on Hulu. It's rare to find a show that my wife and I can both dig. But, I was a big fan of The Favorite and she loves Elle Fanning. Couple that with a love of history and we've got a crowd pleaser for both parties.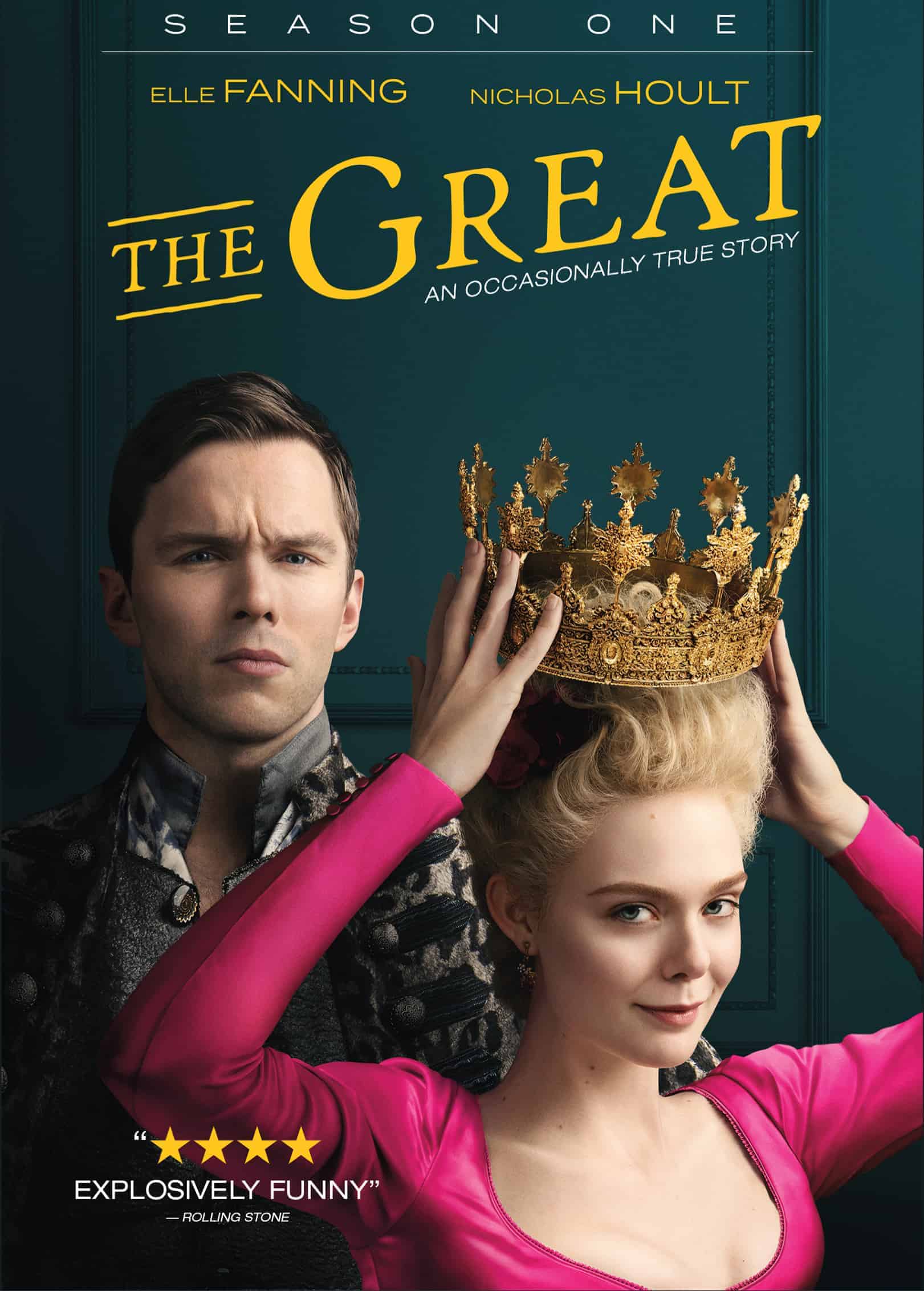 Now, if you're a fan of precise history…this show will irritate you. Somehow, Marie Antoinette was a little more spot-on covering the French Revolution to the sounds of Adam Ant. The DVD comes with featurettes and a gag reel as the special features.
Mighty Oak is now available on DVD
Mighty Oak was a film I saw on VOD earlier in the summer. This is the second film I've seen from Sean McNamara this year and by far the best thing he's made in awhile. The magic that was in Soul Surfer is present here. While the film delves into semi religious and supernatural trappings, it's a legit family friendly movie about the power of Music. The DVD comes with a featurette.
More to come.