In times of social turmoil and political tension, collective courage can spark great change. That message reverberates through the timely Oscar winner The Life of Emile Zola, now available on Blu-ray from Warner Archive. Though made 85 years ago, this biopic about the French novelist who exposed deep-seated injustice feels resonant today.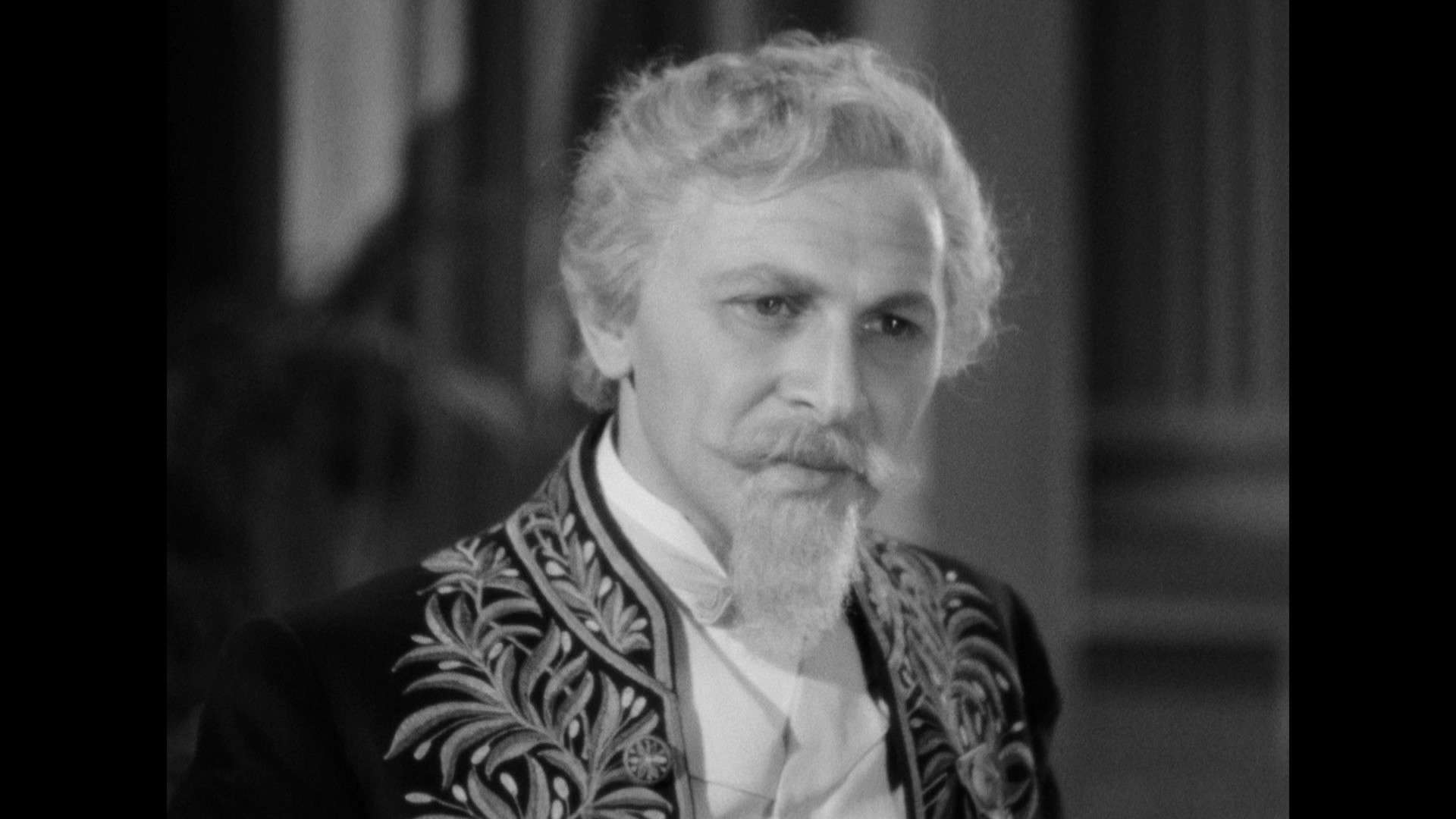 Anchored by Paul Muni's passionate performance in the title role, The Life of Emile Zola dramatizes a vital chapter in Zola's career. After a fellow army officer is wrongly convicted of treason, Zola pens a scathing public letter accusing the military and government of anti-Semitism and corruption. The film illustrates one man's risky fight for truth and social progress, themes still strikingly relevant now.
While a product of the old Hollywood studio system, The Life of Emile Zola exhibits bold style and frank social commentary. Director William Dieterle infuses the biopic with striking German Expressionist touches, reflecting Zola's inner turmoil. Though sanitized in parts, the film still conveys the high personal cost of dissent. Now on Blu-ray, this masterwork tells a timeless story of speaking truth to power.
A Time Capsule of 1930s Hollywood
As a prestige production from Warner Bros. studio, The Life of Emile Zola exemplifies 1930s Hollywood filmmaking and values. Period costumes and set design transport viewers back to 19th century Paris in vivid detail. The film took home Best Picture and Best Supporting Actor for Joseph Schildkraut at the 1938 Academy Awards.
Dieterle ambitiously juggles a decades-spanning narrative through elegant montages and seamless transitions. Comparable to modern biopics like A Beautiful Mind, the focus stays squarely on its eccentric protagonist overcoming obstacles through genius persistence. The Life of Emile Zola stands as a shining specimen of classic Hollywood biography.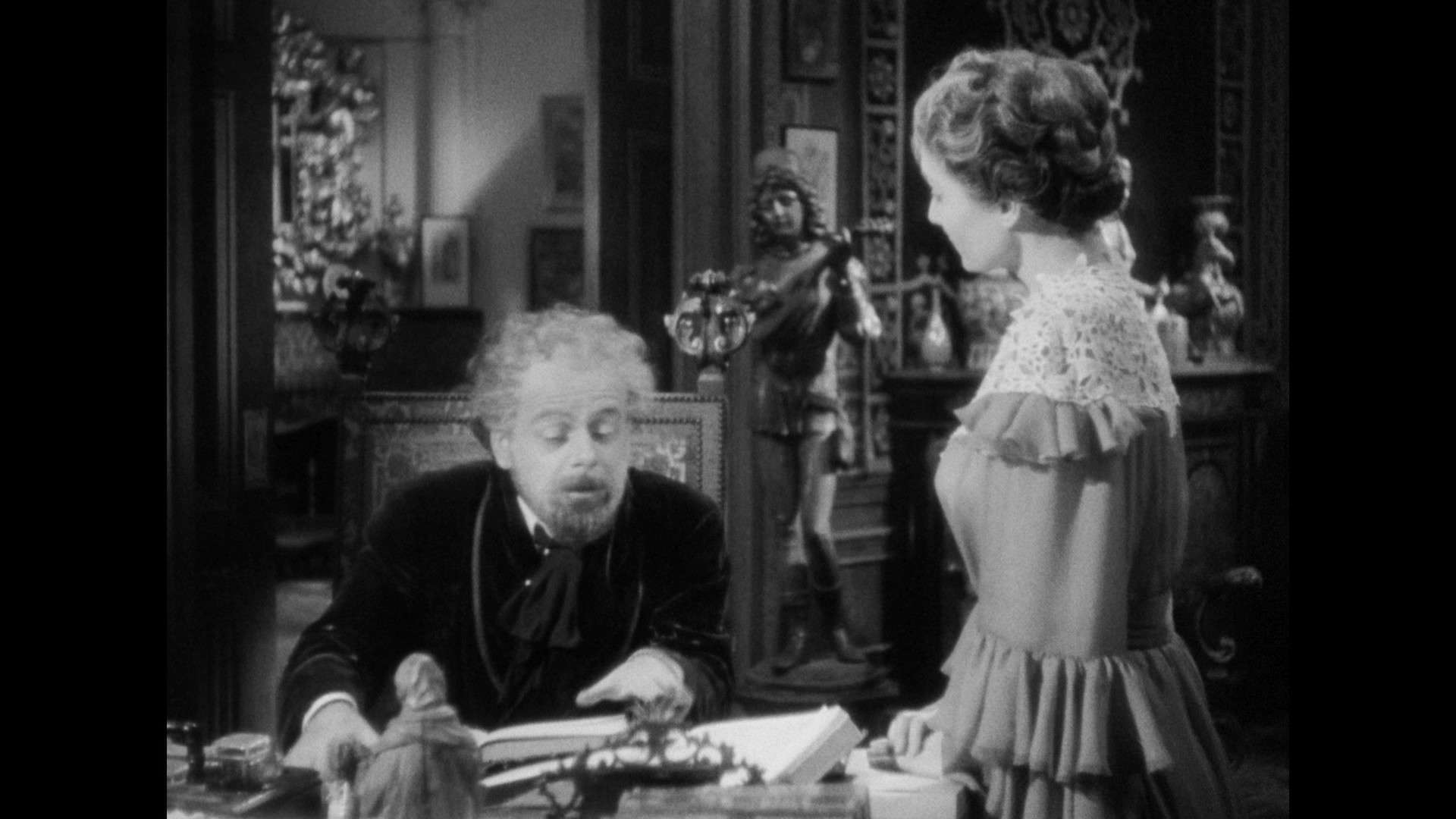 Paul Muni's Career-Defining Turn as Zola
In an era before method acting, Paul Muni delivers a powerhouse performance that dominates every frame. His Zola starts as a struggling idealist before morphing into a bearded firebrand risking reputation and freedom for truth. Muni conveys this gradual transformation with nuance and humanity.
The Austrian-born actor nails Zola's accent, while small gestures like eating and fidgeting make him feel authentic. Muni's theatrical background enabled him to build an indelible character both larger-than-life yet intimately real. He earned his sole Best Actor nomination for this role.
While the film takes some historical liberties, Muni's empathetic work makes Zola's crusade feel emotionally accessible and urgent across the decades since. His fierce performance remains integral to the movie's lasting impact.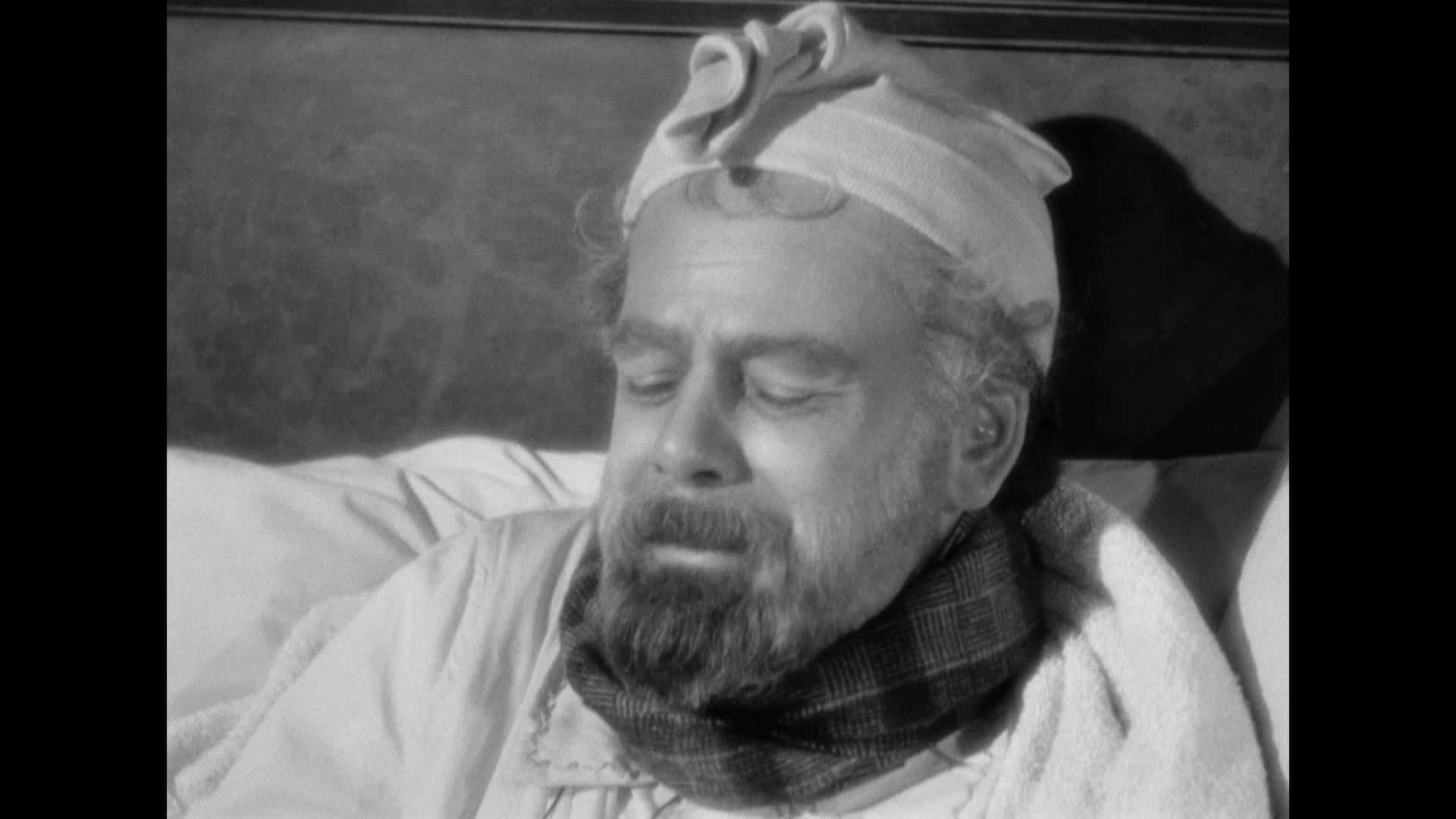 A Stark Look at Anti-Semitism and Injustice
While sanitizing parts of Zola's life, The Life of Emile Zola retains the condemned officer Alfred Dreyfus' wrongful imprisonment as its emotional anchor. Zola's public shaming of the French military brass aims a spotlight at ingrained anti-Semitism.
The conviction of Dreyfus, played hauntingly by Joseph Schildkraut, prompts Zola's defiant open letter J'Accuse…! seen recreated here.Though Dreyfus and his suffering get limited screen time, they provide the moral backbone for Zola's activism.
The film's core message around fighting injustice resonated deeply in 1930s America. Given recent rises in discrimination and hate crimes, Zola's crusade feels freshly poignant and brave rather than a stale history lesson.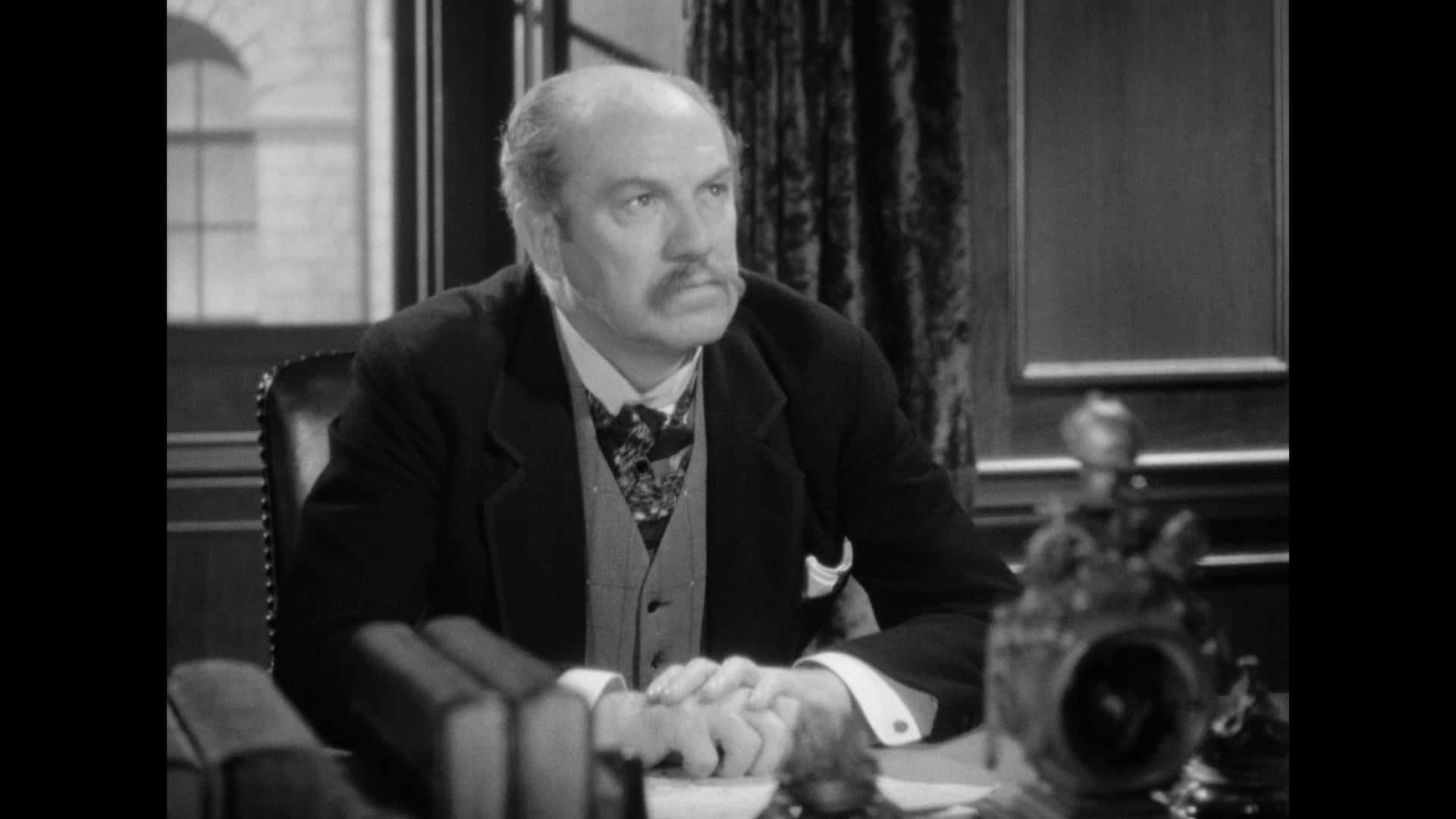 Striking Cinematography Reflects Zola's Inner World
Director William Dieterle, who started in German Expressionist cinema, brings elements of that stark moody style to The Life of Emile Zola. Dramatic shadows and silhouettes visually reflect Zola's shifting psychology as he transitions from carefree to obsessed.
Unique touches like placing Zola behind foreground objects add layers of dimension. Deep focus shots follow him receding into the distance, conveying his isolation. The striking cinematography amplifies Zola's subjective mental state within a historical recreation.
These avant-garde flourishes make The Life of Emile Zola feel artistically bolder than other stately 1930s biopics. Dieterle deftly fuses Hollywood grandeur with bouts of visual daring.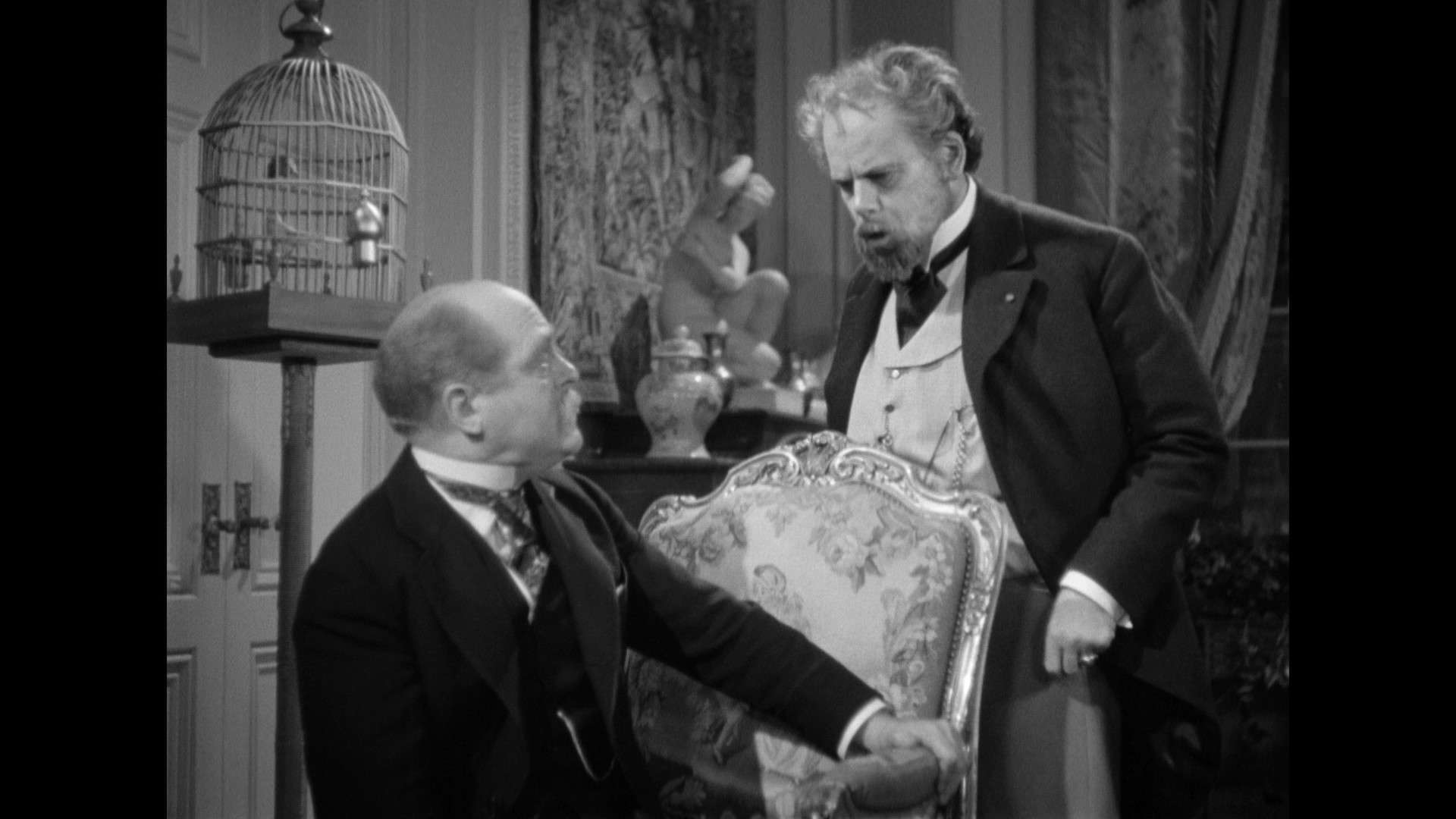 The Life of Emile Zola is Newly Restored in High Definition
Warner Archive's Blu-ray provides the ultimate home viewing experience of The Life of Emile Zola, with a pristine HD transfer direct from restored film elements. Crisp image resolution lets audiences appreciate the striking cinematography and lavish production design.
The original mono soundtrack has also been cleaned up to a robust DTS-HD mono mix, allowing full immersion within this grandest of Old Hollywood epics. As a definitive presentation of a Best Picture winner, this Blu-ray belongs in every classic film lover's collection.
While light on extras, the disc includes two vintage shorts, a trailer and the Lux Radio Theater broadcast. A lot of this feels like ports over from the early 00s DVD. This loving restoration lets The Life of Emile Zola make its case for enduring greatness afresh to modern audiences.
A Timeless Story of Truth and Progress
The Life of Emile Zola remains an artistic high point in Hollywood studio filmmaking that hasn't aged a day thematically. Zola's inspirational fight against tyranny and prejudice feel equally stirring now. Paul Muni's legendary performance cements the film as a moving portrait of courage.
For those who feel helpless against modern societal ills or injustice, Zola serves as an inspirational model for speaking truth to power. Now more than ever, we need reminders that with conviction and solidarity, positive change can come even against formidable resistance.
The Life of Emile Zola tells a timeless human story that resonates beyond its period trappings. Now available on a definitive Blu-ray, this beautifully crafted Oscar winner deserves reappraisal by modern audiences. Its message of hope through action in dark times feels desperately pertinent.
The Life of Emile Zola is now available from the Warner Archive Collection. Purchase your own copy at MovieZyng!