Blurred Vision from Indican now available on Digital HD
Blurred Vision could be easily dismissed as a crazy pregnant woman movie. But, it almost pulls off something far greater. While domestic dramas like this normally handle genre trappings with shaky hands, you can feel the underpinnings that almost work here. That might not mean a ton to casual viewers, but it's something I don't necessarily want to fault the creative team for attempting.
It's just that Blurred Vision isn't that interesting to me. A rare miss from Indican.
3 Tickets to Paradise from Indican
3 Tickets to Paradise is a great indie Western about a simple plot and simple people. If you dig the genre, it's easy to enjoy. Plus, you have a fun supporting role from Martin Kove in the mix. What does this mean for the casual viewer? Well, nothing. I'd have an easier time getting blood from a stone than getting anyone under 30 to watch a Western. So, there's that.
Rock Paper Scissors arrives July 20th from Indican
Rock Paper Scissors arrives on July 20th on Digital HD from Indican. It's a story about two teens learning the ins and outs of competitive rock paper scissors games. I can't say a damn thing, as I knew people who actively participated in curling events. I'm not Canadian and I'm not from a state where curling should be a thing. But, here we are.
What does that have to do with Rock Paper Scissors? Well, it's charming enough for a movie shot in Canada about kids not from Degrassi. Your older kids might like it, but that's a bit of a stretch.
Held arrives on July 13th from Magnolia
Held arrived at AV Central twice. We got a screener and a physical disc. Considering that it was a standard definition DVD that holds about as much Internet value as an 8-Track…I almost tossed it. I sat down and watched the Digital HD screener and I have to give Magnolia something. Apparently, someone else watched The Rental and enjoyed it too.
While the Indican releases swing for the fences and miss, it still beats a low grade knockoff of something that worked better for another indie house. The sheer unpleasantness of this Johnny Come Lately put me off Held and I can't recommend it to anyone else.
Ghost Master Arrives On Demand July 13th from Indican Pictures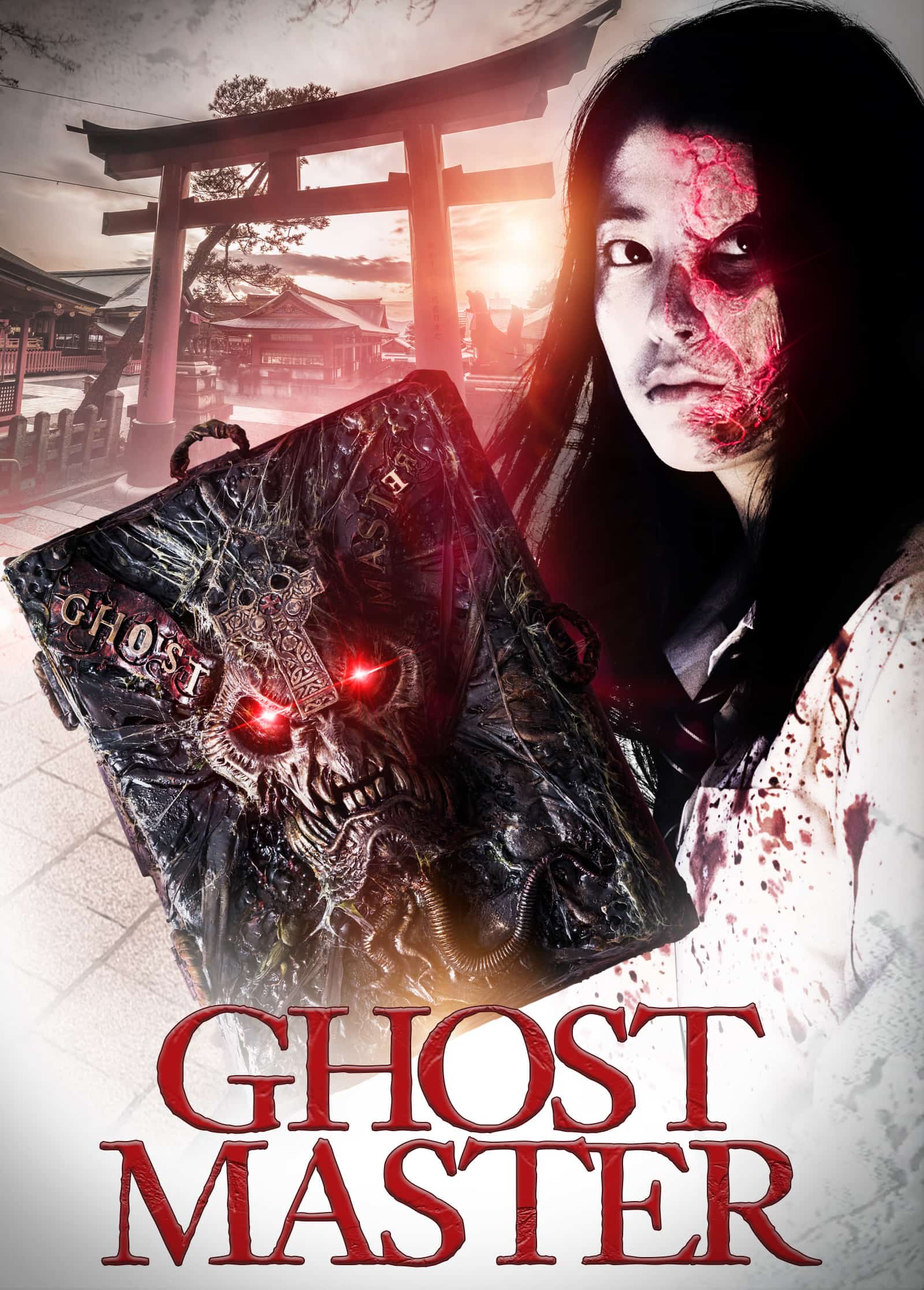 Ghost Master is the movie I've been trying to finish watching for the last few days. It's like the cosmos opened up and spat on me whenever I tried to finish Ghost Master. Indican brings the two year old Japanese film to American attention in a way that will alienate a lot of people. It's not Asian enough to appeal to the arthouse fans. Plus, it's not gory enough to appeal to the horror fans. It's also those people in the middle that will love it.
What I didn't expect was how funny the movie was during large portions of the story. I'm a big fan of dark humor, but the movie doesn't overdo it. The film does overdo the sheer volume of CG used for some of the violence. The material goes into a ton of places, but never quite pulls it together for a satisfying ending.
Out of all the films in this list, this was my favorite. However, it's not something I can recommend past a casual rental. Do with that what you will. Times like this makes me feel bad for poking fun at indie and international horror. Too many audiences are trained to ignore them by big studio fare. It just feels like we should be getting far more balanced fare.