THE PLOT THUS FAR

The apocalypse has come in this Roger Corman sci-fi horror flick, and the world has been forever changed by "the accident," a chemical warfare experiment gone horribly awry. A number of people have survived by hiding in an underground complex, safe from the harsh landscape above and the mutants that roam there. Their safety is disrupted, however, when they rescue a woman from the surface. George Kennedy stars.
WHAT WE THOUGHT

On a research mission, Hal, (George Kennedy) David, (Andrew Stevens) Sue, (Starr Andreeff) Andre, (John Lafayette) Linda, (Terri Treas) and Neil, (Tommy Hinkley) begin worrying that their mission should be concluded. Believing that the gargoyles around pose no real threat to them, they find young Karen, (Yvonne Saa) sole survivor of a massacre, alone in the wilderness and bring her back to them with safety. Trying to determine how she survived the plague-ridden countryside, the eventual discovery of her abnormal pregnancy is made. During the abortion attempt, the fetus produces a monster that wreaks havoc through the military base. Determining the reason behind it's attacks, the team scours the base for the creature and launches a plan to get rid of it before it is able to kill off the entire crew one-by-one.
While not a great film, this one here is pretty decent. One of it's inherent pluses is that it manages to evoke a really campy attitude towards itself. There's no sense of it every really being taken seriously, especially not with the creature present or it's blatant use of so many copied scenes in it's plot. The monster itself is the biggest one, as it's got a great design to it that only manages to provoke giggles through the fact that it's made up of a badly-done suit. The reptilian facial features, crocodilian jaws, bony scalp and icy stare give it a great look that may have come off fairly well if done right, and there is moments where it does look intimidating. The film does move at a pretty nice pace, keeping it between one encounter with the creature at a time and one significant discovery until it's done capitalizing on the previous one.

An unconvincing rubber monster suit wore by a tall stuntman, a plot which unashamedly borrows elements from another popular film, cheap sets patch-worked together, and underwritten characters..living the B-movie experience. "The Terror Within" does move at a quickened pace and the cast, at least, seem inspired keeping a straight face. The DVD comes into a two-film collection with "Dead Space". The A/V Quality continues to show amazing results from Shout's use of those cleaned up Corman transfers. The DVD also sports trailers from related Corman productions. It's a fun romp through a George Kennedy film that rarely gets seen. I'd recommend a blind buy to all fans of classic Drive-In cinema.

RELEASE DATE: 11/02/2010
TERROR WITHIN, THE (1977)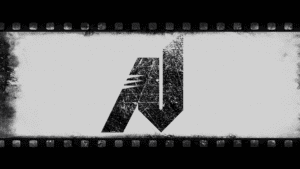 THE PLOT THUS FAR The apocalypse has come in this Roger Corman sci-fi horror flick, and the world has been forever changed by "the accident," a chemical