THE VIGIL, A Tale of Supernatural Horror Steeped in Ancient Jewish Tradition, Opens Feb 26th
IFC honors Jewish horror again. Find out more about The Vigil.
Opens in Select Theaters, on Digital Platforms and VOD on February 26th
Level 33 Entertainment releases Action Thriller REVERSION On Demand 12/15/2020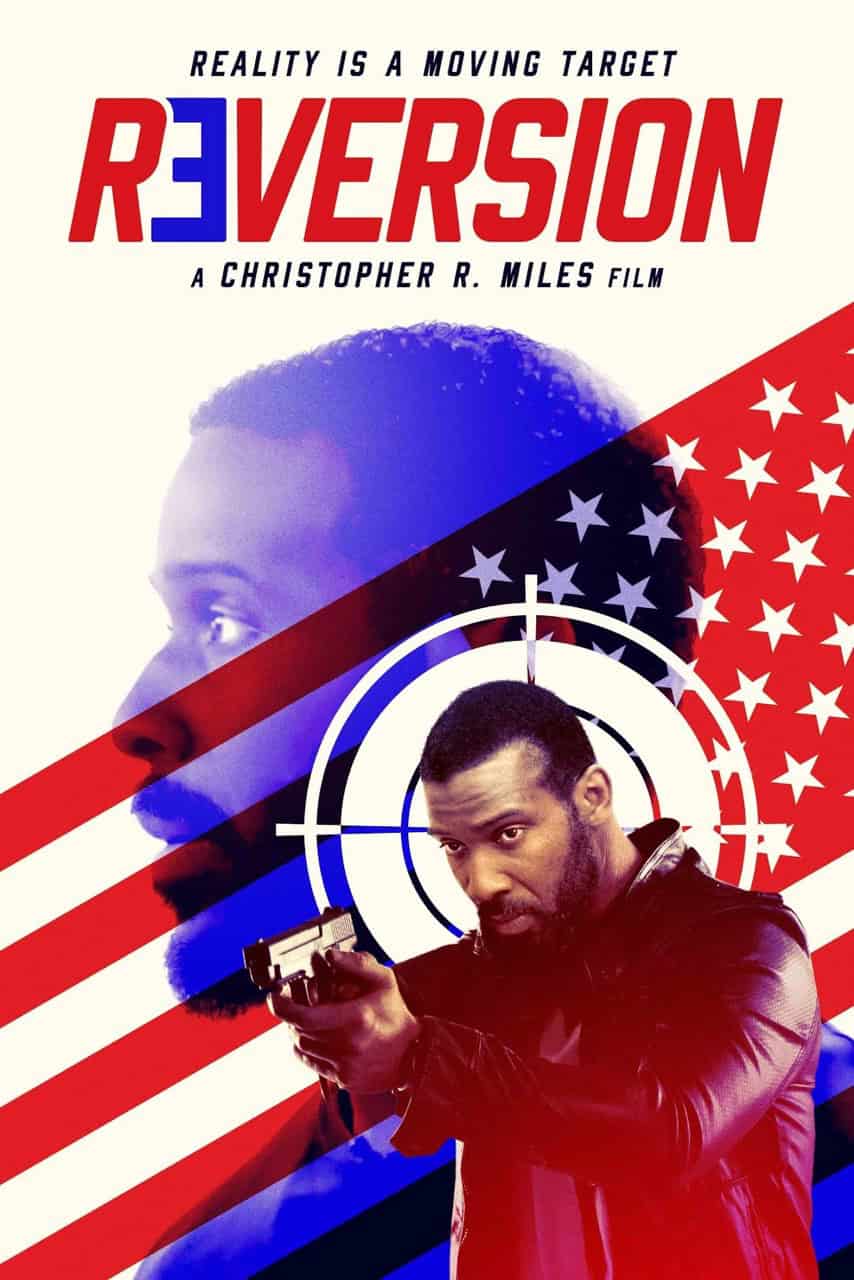 Luke King, wanted for killing the President, kidnaps Jerry and forces him to drive to a remote house in the desert. Luke waits for days, trying to flush out the men tracking him. Luke tries to convince Jerry that he's not the one who killed the President, it was a Clone. And when the handlers arrive, Luke is forced to not only fight a physical battle, but a battle in his own mind.
REVERSION Official Trailer from Level 33 Entertainment on Vimeo.
Sony Pictures Home Entertainment Introduces Holidays at Home Marathon
Sony Pictures Home Entertainment will be making television and film fans' yuletides a bit brighter with its newly-announced Holidays at Home Marathon, delivering holiday-themed episodes of classic TV series and a schedule of beloved films to be curated and streamed through the Sony Pictures Entertainment YouTube channel (www.youtube.com/sonypictures).
Offerings from Sony Pictures' television catalog will include favorite seasonal episodes from Community, The Nanny, Bewitched, Dawson's Creek, Designing Women, Good Times, Diff'rent Strokes, Sanford and Son, Who's the Boss?, News Radio, Just Shoot Me! and Mad About You. Full episodes are currently being rolled out on YouTube and will be available for viewers in the U.S. to stream on demand through the end of December.
The studio will also be celebrating the holidays with 12 days/nights of classic films from its library. Beginning Saturday, December 12, the Sony Pictures Entertainment YouTube channel will host live-streams of some of Sony Pictures' most beloved movies spanning a variety of genres—from Crouching Tiger, Hidden Dragon to Legends of the Fall; Rudy to A Raisin in the Sun; Easy Rider to Funny Girl. Viewers in the U.S. will be able to watch these one-time streams at the times below*:
December 12: As Good as It Gets (9pm EST / 6pm PST)
December 13:

Crouching Tiger, Hidden Dragon (8pm EST / 5pm PST)
House of Flying Daggers (10:15pm EST / 7:15pm PST)

December 14: It Happened One Night (9pm EST / 6pm PST)
December 15: Easy Rider (9pm EST / 6pm PST)
December 16: The Da Vinci Code (9pm EST / 6pm PST)
December 17: Legends of the Fall (9pm EST / 6pm PST)
December 18:

Rudy (8pm EST / 5pm PST)
The Natural (10pm EST / 7pm PST)

December 19:

To Sir, With Love (2pm EST / 11am PST)
A Raisin in the Sun (1961) (4pm EST / 1pm PST)
A Raisin in the Sun (2008) (6:15pm EST / 3:15pm PST)
Stir Crazy (9:30pm EST / 6:30pm PST)
Richard Pryor Here and Now (11:30pm EST / 8:30pm PST)

December 20:

Finding Forrester (2pm EST / 11am PST)
A Soldier's Story (4:30pm EST / 1:30pm PST)
Devil in a Blue Dress (6:30pm EST / 3:30pm PST)
Get on the Bus (8:15pm EST / 5:15pm PST)
Richard Pryor Live on the Sunset Strip (10:30pm EST / 7:30pm PST)

December 21: Close Encounters of the Third Kind (9pm EST / 6pm PST)
December 22:

Funny Girl (8pm EST / 5pm PST)
All That Jazz (10:45pm EST / 7:45pm PST)

December 23

Spanglish (8pm EST / 5pm PST)
Only You (10:15pm EST / 7:15pm PST)
*Times are subject to change. For the latest schedule, please visit: https://www.sonypictures.com/HolidaysAtHome2020
FOR MORE INFORMATION
https://www.sonypictures.com/HolidaysAtHome2020
YouTube: https://www.youtube.com/sonypictures
IPR Rare and Ltd. Back Catalog Titles Available Now from Darla, Both Physically and (Some for the First Time) Digitally!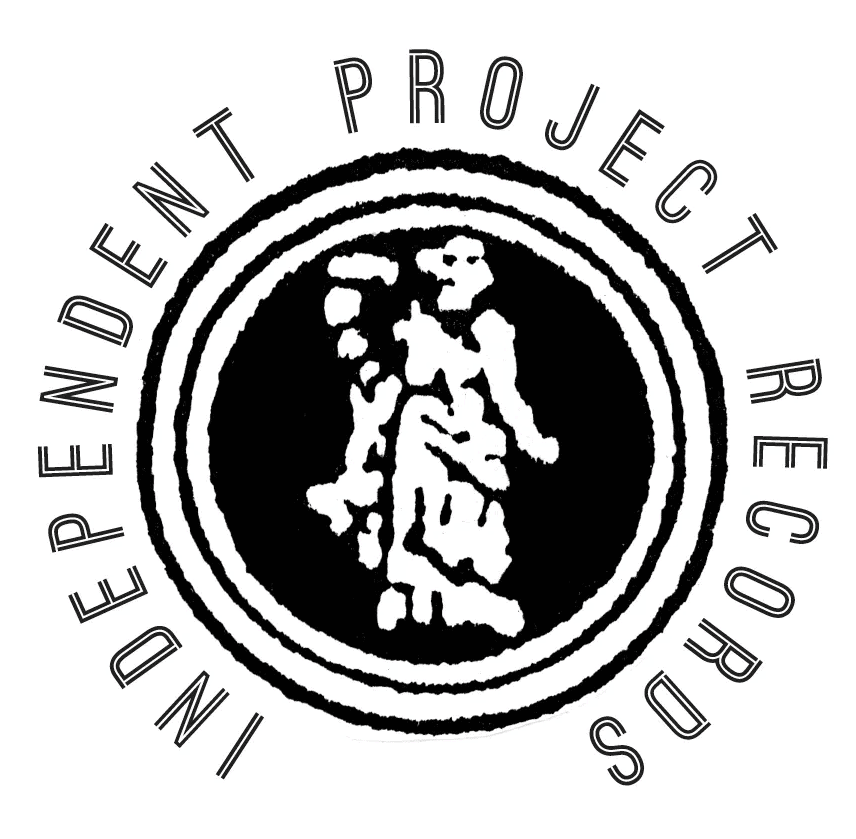 Independent Project Records, who recently announced their 40th anniversary, the relaunch of the innovative record label and their international distribution deal with Darla Records, announced today that a select portion of their rare, limited edition and digital back catalog is currently available via all retailers both digital and physical.
The first new reissue titles from the upcoming IPR relaunch will be remastered, expanded and long out-of-print titles from influential bands Half String, Scenic and Shiva Burlesque which will arrive in 2021. Full details of these new re-issue projects will be announced shortly. Fans of the innovative label can currently find titles from their back catalog available, including many titles that have never been released before digitally.
IPR back catalog titles distributed via Darla Records today, are: Jeffrey Clark – if Is*Jeffrey Clark – Sheer Golden Hooks*Lanterna – Backyards (Vinyl Only)Bruce Licher – Exploratorium*Bruce Licher – Owens Valley Driving Music*Red Temple Spirits – First Demo TapeRed Temple Spirits – Dancing to Restore an Eclipsed MoonRed Temple Spirits – If Tomorrow I Were Leaving For Lhasa, I Wouldn't Stay a Minute More…Red Temple Spirits (self-titled 3-CD set combining the above three releases)Savage Republic – Live Trek 1986*Savage Republic – CeremonialSavage Republic – CustomsSavage Republic – Jamahiriya Democratique et Populaire de SauvageSavage Republic Recordings from Live Performances 1981 – 1983Savage Republic – Trudge*Scenic – Acquatica*Scenic – Incident At Cima*Scenic – Sage*Scenic –Spheres* *Never-Before-Released on Digital
A handful of extremely limited copies of physical titles as well as the 240 page-page color coffee table book, Savage Impressions: An Aesthetic Expedition Through the Archives of Independent Project Records & Press (P22 Publications, 2020) are available from the IPR Bandcamp page.
Hint: check out the Merch button when browsing the page. Fans can keep up to date on all news about the Independent Project Records relaunch via social media including: Twitter: @IndependentIPR Facebook: Independent Project Records Instagram: independent_project_records
IFC Midnight's Psychological Horror THE NIGHT starring Shahab Hosseini | Opens January 29th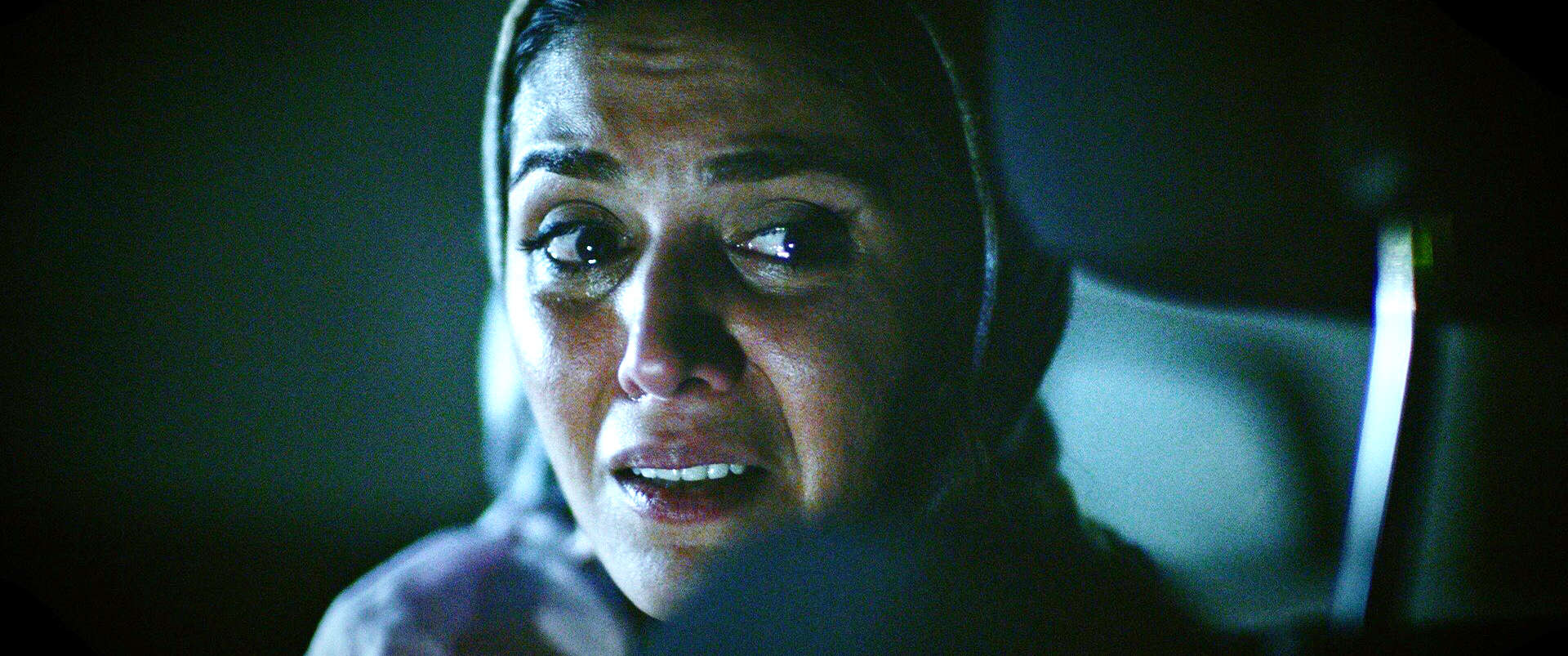 The Night is a psychological thriller that follows an Iranian couple, Babak and Neda, and their one-year-old daughter, Shabnam. Returning home from a friend's gathering, Babak drives drunkenly, too stubborn to let Neda drive with a suspended license. When Babak's driving threatens the safety of the family, Neda insists they stay the night at a hotel. Once they check-in, Babak and Neda find themselves imprisoned, forced to face the secrets they've kept from each other. And though the clock moves forward, "the night" never ends.

About The Production

The Night went into production in the US in 2018, at the onset of Trump's Iran sanctions imposition, employing a diverse cast and crew made up of predominantly Iranian immigrants or US-born Iranian-Americans. All department heads leading the production, from production through post, are Iranian or of Iranian descent. The Night employed Iranians in leadership roles in all key creative positions above and below the line, both lead acting roles, while being US-produced.

Iranians are so underrepresented, they are combined with a number of other ethnic backgrounds in both AMPAS' classifications and the US Census as "Middle Eastern", despite Iran's cinema and cultural heritage being one of the most significant in global cinema's history.

Shot on location in the US, The Night recently received a license for theatrical release in Iran, making it the first US-produced film to do so since the Iran revolution, which Deadline called "a historic benchmark".
SPACEWALKER comes to Digital, Blu-ray & DVD on January 19th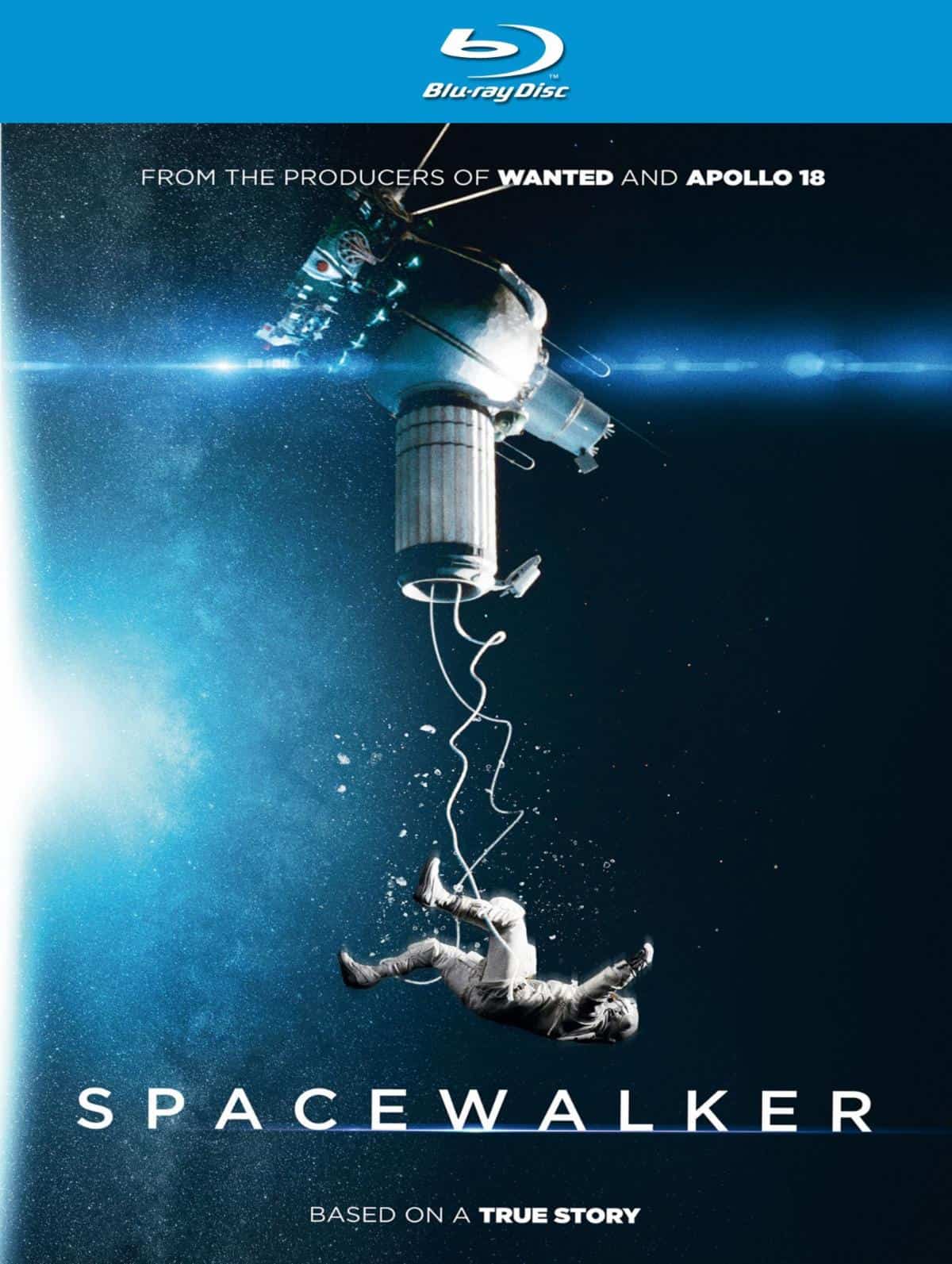 In the heat of the Cold War, the USSR and USA compete for supremacy in outer space. Both superpowers race to be the first nation to have a man complete a spacewalk. No price is too high and no risk is too great.
To set off one of man kind's most ambitious missions, the USSR pair the unlikely duo of a seasoned war veteran, Pavel Belyayev, and a fearless test-pilot, Alexei Leonov. Without proper testing, and inside a tiny spaceship, the two astronauts launch into the unknown to take on what no man has done before…

SPACEWALKER
Written by: Oleg Pogodin, Irina Pivovarova, Sergey Korotkov, and Dmitry Pinchukov Directed by: Dmitry Kiselev
Country of Origin: Russia Language: English Dub & also in Original Russian w/ subtitles Genre: Action, Drama, Sci-Fi
Distributor: Capelight Pictures & MPI Media Group
Produced by: Timur Bekmambetov, Evgeny Mironov, Sergey Ageev
Cast: Konstantin Khabenskiy, Evgeniy Mironov, Aleksandra Ursulyak, Elena Panova
Run Time: 137 minutes

WHAT THE CRITICS ARE SAYING
"Equivalent of Apollo 13… a thrillingly nerve-wracking watch." – Movie Talk
"This is a real-life story of extreme bravery against all odds, with wonderful cinematography and special effects that take us back to the Cold War battle for supremacy in space." – Starburst
MUSEUM TOWN / About MASS MoCA / Narrated by Meryl Streep CHECK OUT THE TRAILER!
Museum Town, about the creation of MASS MoCA, in North Adams, MA, explores the concept of art and culture as a means for economic revitalization and development.
The film also looks at the artistic process itself—not only how museums work but how artists create, tracking celebrated artist Nick Cave as he builds the monumental installation "Until," a reflection on gun violence, race, and the American Dream.

Directed by Jennifer Trainer, a former journalist and one of MASS MoCA's original builders, narrated by Academy Award winner Meryl Streep. The film opens December 18th from Kino Lorber and will be released in virtual cinemas across the country through the Kino Marquee virtual cinema platform.
Cocktails Made Easy – Special Video Clip and Recipe from BARTENDER 15th Anniversary Collector's Edition
Celebrating the 15th Anniversary of this highly sought-after pop culture anime series, Shout! Factory, in collaboration with Anime Limited, is proud to present BARTENDER 15th Anniversary Collector's Edition on national home entertainment shelves and digital on January 19, 2021. Debuting for the first time on Blu-ray in North America, BARTENDER 15th Anniversary Collector's Edition comes housed in an elegant home entertainment packaging which collects all eleven episodes of the series and bonus content in a two-disc Blu-ray set, nine cocktail recipe cards, and four collectible coasters.
Watch the trailer for BARTENDER 15th Anniversary Edition
BARTENDER 15th Anniversary Collector's Edition, an elegant entertainment collection, is available for pre-order now at ShoutFactory.com

#Bartender15thAnniversary, #Cocktails
MARGARITA | Cocktail Recipe
Pour Tequila (30ml), and White Curacao (15ml) into a shaker, and squeeze in lime or lemon juice (15ml). After shaking, pour the liquid into a glass with salt on the rim. *Salt the rim of your glass: run lemon or lime along the rim of the glass to moisten and then apply salt or sugar.
BARTENDER 15th ANNIVERSARY COLLECTOR'S EDITION
TRAILER DEBUT – "Shadow In the Cloud" feat. CHLOË GRACE MORETZ, dir. by ROSEANNE LIANG – opening 1/1/2021
In the throes of World War II, Captain Maude Garrett (CHLOË GRACE MORETZ) joins the all-male crew of a B-17 bomber with a top-secret package. Caught off guard by the presence of a woman on a military flight, the crew tests Maude's every move. Just as her quick wit is winning them over, strange happenings and holes in her backstory incite paranoia surrounding her true mission. But this crew has more to fear…lurking in the shadows, something sinister is tearing at the heart of the plane. Trapped between an oncoming air ambush and an evil lurking within, Maude must push beyond her limits to save the hapless crew and protect her mysterious cargo.
Director: Roseanne Liang
Principal Cast: Chloë Grace Moretz, Nick Robinson, Beulah Koale, Taylor John Smith, Callan Mulvey, Benedict Wall, Joe Witkowski, Byron Coll Producer: Tom Hern, Brian Kavanaugh-Jones, Kelly McCormick, Fred Berger
Screenplay: Max Landis, Roseanne Liang
Cinematographer: Kit Fraser
Editor: Tom Eagles Composer: Mahuia Bridgman-Cooper
Distributor: Vertical Entertainment, Redbox Entertainment
2020 | USA/NEW ZEALAND | 83 Min | Rated R
IFC Films' DEAR SANTA introduces you to the Elves behind Santa's biggest Operation
Fulfilling Christmas wishes for 100+ years, In just 6 days, Operation Santa has…
16,193 letters adopted 660 packages shipped 26,675 accounts created 582,491 visitors to site
#OperationSanta is a magical undertaking that must be seen to be believed. Discover Dana Nachman's DEAR SANTA which provides a look at the magic behind the scenes and celebrates the joy of giving this holiday season!
"NASRIN" narrated by Oscar® Winner Olivia Colman – Opens in theaters on December 18 across the nation in virtual cinemas – Immersive portrait of Iranian human rights activist and political prisoner – Nasrin Sotoudeh – set to inspire!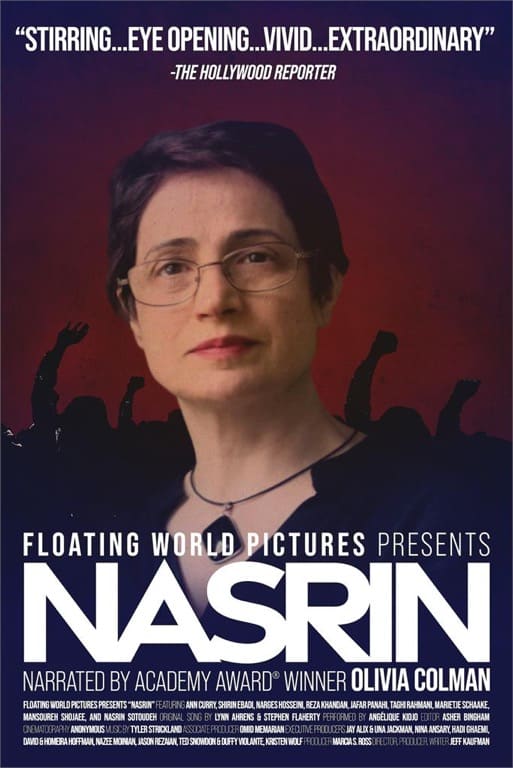 Secretly filmed in Iran by women and men who risked arrest to make this film. An immersive portrait of the world's most honored human rights activist and political prisoner, attorney Nasrin Sotoudeh, and of Iran's remarkably resilient women's rights movement. In the courts and on the streets, Nasrin has long fought for the rights of women, children, religious minorities, journalists and artists, and those facing the death penalty. In the midst of filming, Nasrin was arrested in June 2018 for representing women who were protesting Iran's mandatory hijab law. She was sentenced to 38 years in prison, plus 148 lashes. Featuring acclaimed filmmaker Jafar Panahi, Nobel Peace Prize laureate Shirin Ebadi, and journalist Ann Curry. Narrated by Academy Award®-winner Olivia Colman.
As of today, Nasrin Sotoudeh has been ordered back to prison in Iran.
Earlier last month, she was released from prison due to health reasons and the corona -19 virus.Then, she had just ended her 40+ day hunger strike at the end of October in Iran's notorious Evin Prison. Please join us in telling her story and amplifying her voice for her freedom.

This film is her story and is one of the most important documentaries of the year.