Shout! Studios and Out of the Box Records have teamed up to bring you BORN IN CHICAGO, an exceptional new music documentary that explores the rich history of the Chicago blues scene. The film, which was written by respected music historian Joel Selvin, will be available on all major digital platforms starting August 1, 2023.
Narrated by Dan Aykroyd and executive produced by Jim Belushi and Elliot Roberts, BORN IN CHICAGO includes incredible archival footage alongside interviews with a host of blues legends, such as Keith Richards, Bob Dylan, B.B. King, Buddy Guy, Steve Miller, Harvey Mandel, Charlie Musselwhite, Barry Goldberg, Hubert Sumlin, Corky Siegel, and many more.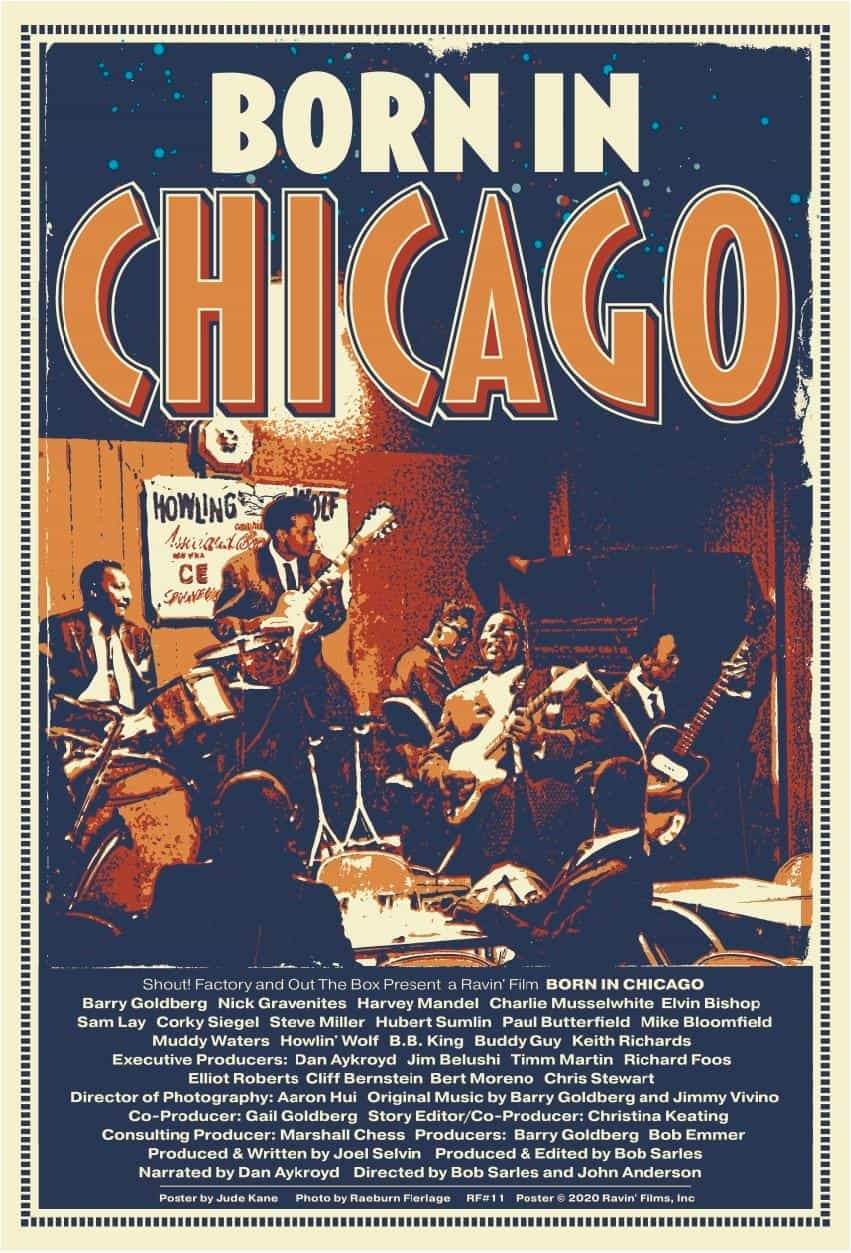 Co-directed by Bob Sarles and John Anderson, and with original music composed by Jimmy Vivino and Barry Goldberg, the film tells the story of the dynamic Chicago blues scene in the late 1950s and early 1960s. At a time when the blues was seen by some as antiquated, a new generation of white musicians from Chicago's suburbs began to venture to the city's South side to see the music they had been hearing on the radio in person. Among them were Mike Bloomfield, Barry Goldberg, and Harvey Mandel, who soon befriended their musical heroes and became accepted among the musicians playing at Chicago's black blues clubs.
BORN IN CHICAGO has been met with overwhelming praise on the film festival circuit, having been selected as "Best Of Fest" at the Palm Springs International Film Festival, winning the "Best Documentary Director" and "Best Sound Design" awards at the FirstGlance Philadelphia Film Festival, and winning an Award in the category of "Best Documentary Feature" at the Hollywood Blvd Film Festival. The film has also had successful screenings at the Mill Valley Film Festival, San Francisco DocFest, the Garden State Film Festival, the Portland Film Festival, the Pan African Film & Arts Festival, and The Grammy Museum. It will also be shown at the upcoming New York City Independent Film Festival, The Washington, DC International Film Festival, and as part of the 2023 The Chicago Blues Festival.
If you're a fan of blues music or music history, don't miss BORN IN CHICAGO.
With its fascinating story and wealth of archival footage and interviews, it's sure to be a must-see for anyone interested in the rich and vibrant history of the Chicago blues scene.