Santa Fe Trail is a 1940 film about how abolitionist supreme John Brown was a terrorist that deserved to die. Raymond Massey plays him way more sympathetically than you'd expect for the time. But, this is a biopic about the US Army worked together to track down Brown to see him hanged for treason. Santa Fe Trail is established as a period piece historical drama that isn't terribly different than most Warner Brothers films of the time.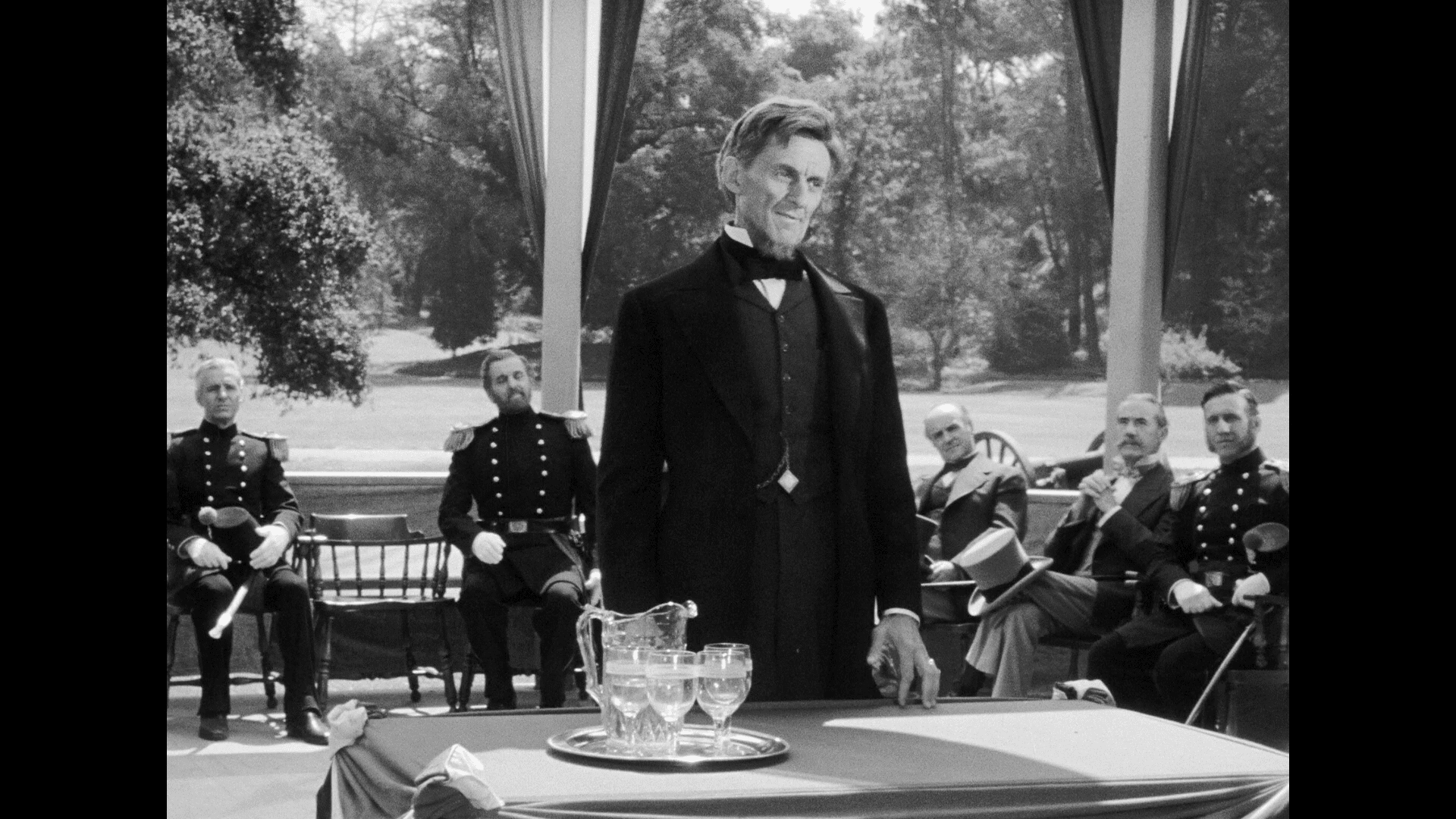 History is an odd thing. The further you get away from it, the clearer it seems. Sometimes, it gets more muddled as the art of sophistry tends to turn fact into a dramatic wallpaper to cover inconvenient truths. What's insane about Curtiz's direction for Santa Fe Trail is how it can't commit to anything. Is it a period romance? Does the film have something to say about how the US Army bungled the lead-up to the Civil War?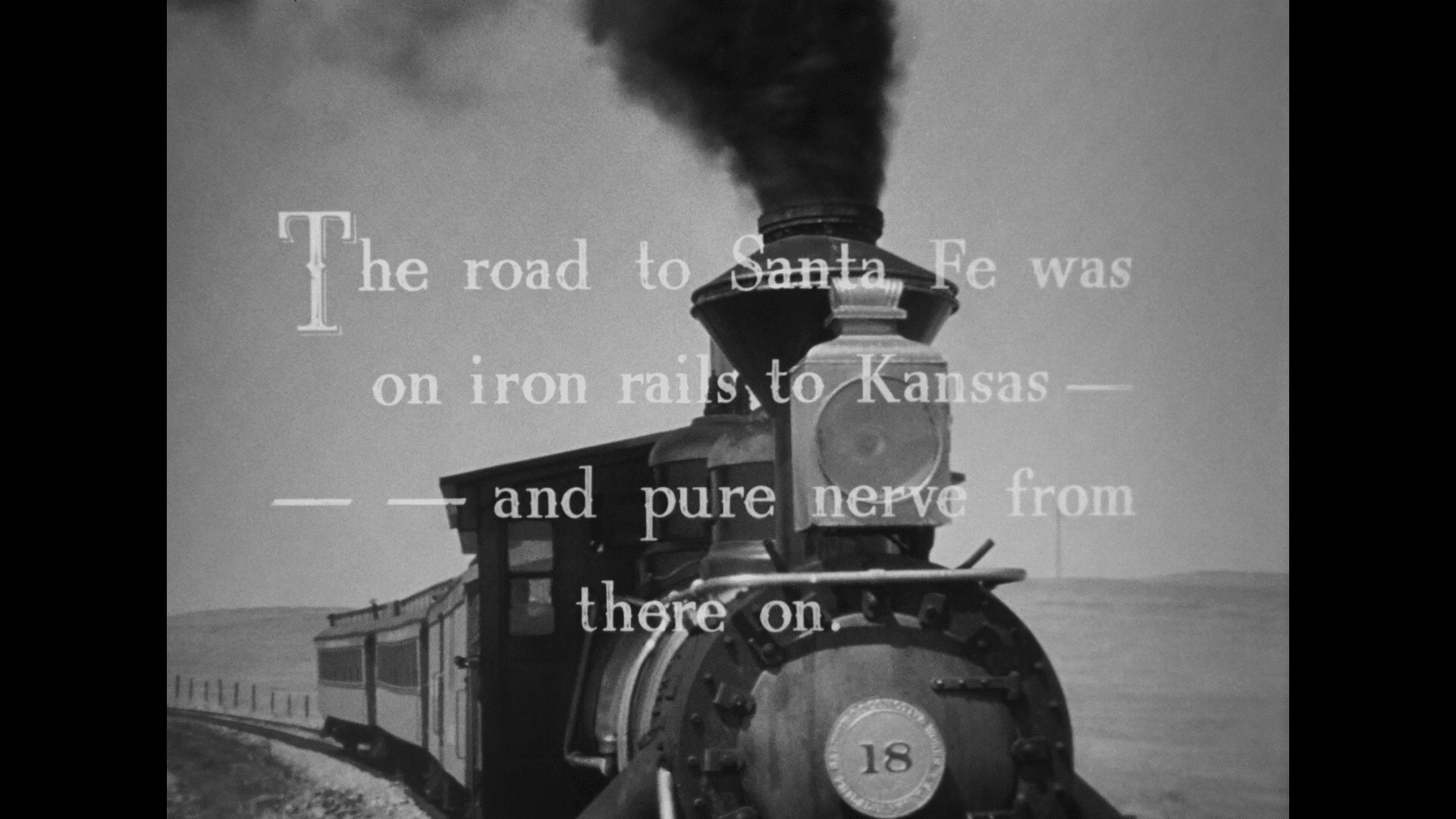 The use of John Brown as an evil rebel figure plays so weird in 2021. Even for the 1940 period, I wonder why there was a concerted effort to turn him into a villain. I feel a lot of it ties back to the US Government's influence of wanting complete obedience during the lead-up to War. After all, the 1930s were spent glamorizing gangsters and organized crime. With the War in Europe threatening to expand, you can't have people questioning the military.
But, why single out John Brown? I get that he was sent as a villain to the people of Kansas and the Pre-Confederacy South. It's just that after a certain amount of years, it feels odd to make a movie demonizing the guy. Some will say that Santa Fe Trail was about trying to coincide period values with those of the 1930s. That's a fancy way of saying everyone in the past was racist. But, there seems to be more going on there.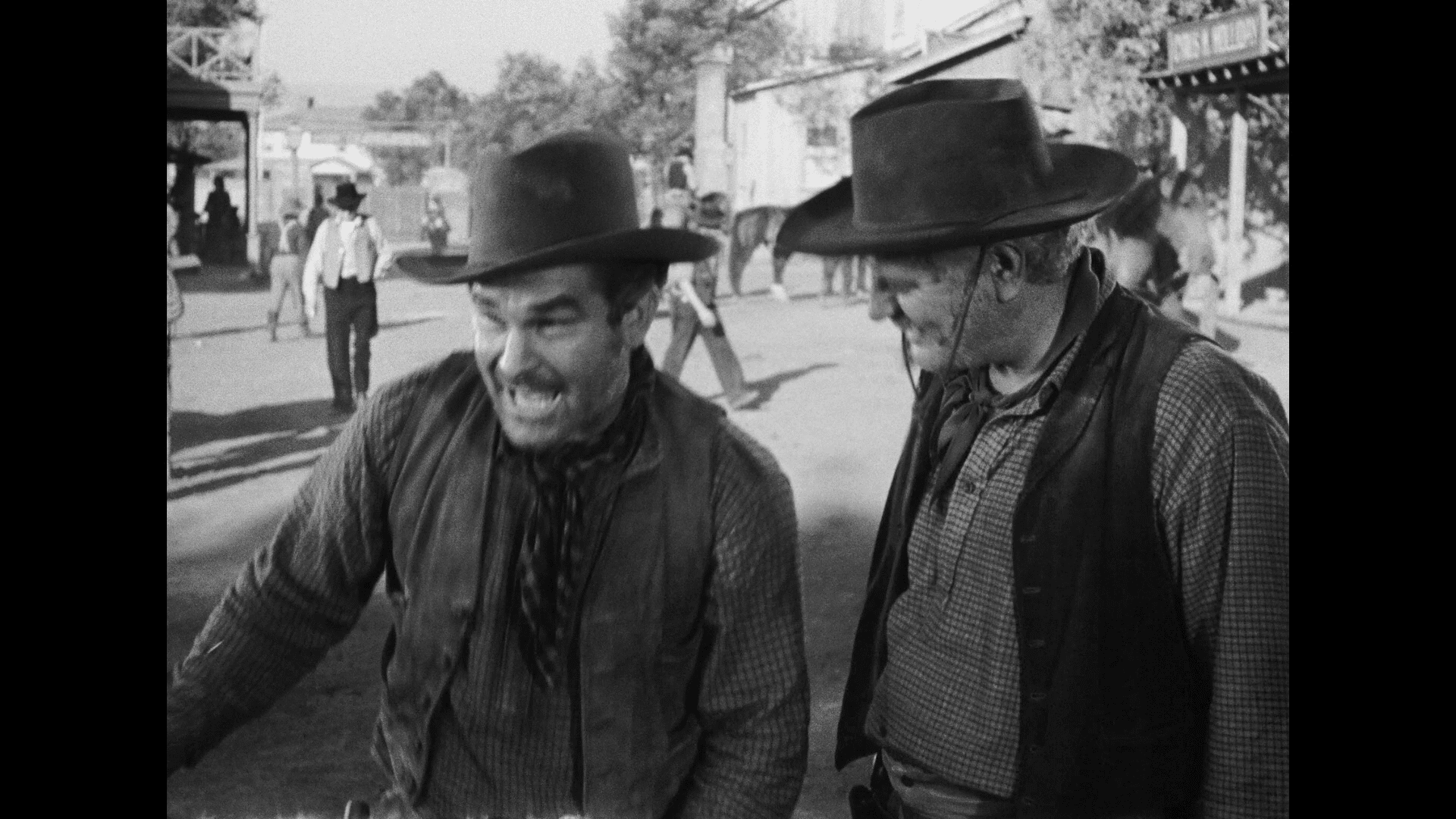 But, it feels right that Reagan was playing General Custer. The paper thin actor who was a long-lived, but paper thin politician always played supporting roles to bigger WB studio players at the time. But, his Custer feels like a historical footnote in Santa Fe Trail. It's almost like saying this guy is going to be big some day. What they didn't know was that both men would die after getting a bunch of people killed over some preventable nonsense.
History is a funny thing. Especially when it comes to American cinema. We still use it and abuse to fit the current narrative, but sometimes it works and a lot of times it becomes blurry. Raymond Massey kills it as John Brown so much that he must have known what the film was doing. Santa Fe Trail gives Errol Flynn and Ronald Reagan what they were meant to do in 1940. They had to restore order and fall in love with pretty girls.
If you were wondering if Santa Fe Trail gave any consideration to The Civil War or rising conflicts…the answer is No. This is a big boys' adventure about meeting pretty gals, fighting in the Army and getting folks to quite make a mess out of the countryside. The sheer level of backwards thinking propaganda on display in Santa Fe Trail requires a book.
I'm just stunned that Michael Curtiz signed on to direct the movie. But, this was the 1940s and studio directors had to shoot 5 movies a year or they got kicked off the lot.
Warner Archive brings Santa Fe Trail to Blu-ray with no special features. The A/V Quality is rather impressive, as you can see in the screenshots. However, the DTS-HD mono track was true to the original presentation. It did make it hard to hear dialogue in crowded scenes. Still, I'd recommend a purchase.