National Velvet is one of the cheerier spots in World War II cinema history. But, what does that mean for a 2021 audience? As the War raged on, English speaking audiences in the West were demanding friendlier material. Positive looks at the poor, outlaws and anyone not in the social norm got swept under the table. This was an era of cowboys, soldiers and cops doing what they can to keep the world going. But, what did it mean for children and women?
Elizabeth Taylor made her name with National Velvet. Honestly, kid actors typically have had less stellar debuts. But, this was a popular novel adapted with big name talent into a film that played to a young girl's strengths. Showcase big Disney eyes, play with a horse and make everyone feel good. Mickey Rooney showed up and shot his role in a month before shipping out to the Army. But, it's not like you can tell.
Everyone from Angela Lansbury to Jackie Jenkins and even Oscar winning Anne Revere feels supplemental to getting Velvet onto Pie's back. But, that's the nature of the source material. You write books like this to inspire kids and show them that they can engage in fantasies. Beyond that, what else is there? A stunning look at how one British girl can sucker her family into paying entrance fees?
Horse racing, jumping and related sports speak to women and kids in a way they don't for most men. So, when you look up the Oscar nominations National Velvet got vs. what it didn't…things start to make sense. Kid films and softer cinema gets treated in a certain way if it's not about a message. National Velvet is all about how cool it is to race horses and have a pet horse. In fact, Pie was given to Elizabeth Taylor after filming wrapped.
Mickey Rooney has always been a personal favorite. But, his supplemental role which is almost identical to his role in 1979's The Black Stallion, proves the point. This is a tale about a young girl living in a world designed to give her what she wants so she can be a great jockey. But, even that fantasy is short lived as it then translates into becoming a national celebrity. When that doesn't resolve, it becomes a family picture. The less said about International Velvet…the better.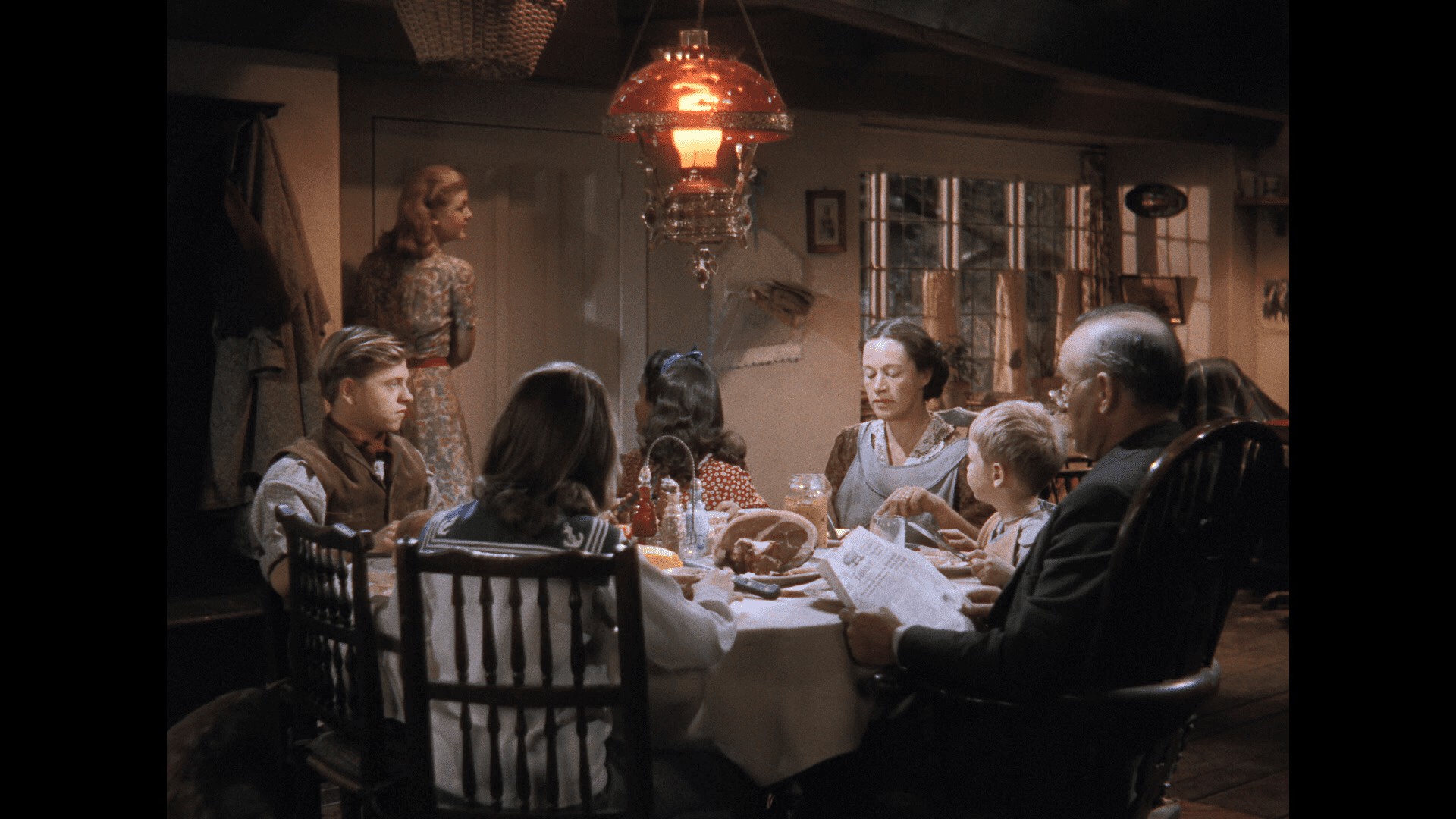 Classic kid cinema isn't that much different than modern kid cinema. Except modern shows for kids wear everything on the surface level. That's why their movies get downplayed as being loud and one dimensional. Well, that's because they reflect their audience. National Velvet dips a toe in those waters, but also wants to treat audiences to a European family drama.
National Velvet as a seemingly European movie is funny when you realize it was shot at Pebble Beach cause of the War. When people discuss the movie, it's because it's super likable and it's hard to really downplay it. If your kid can sit through multiple viewings of it, then you got one of the good ones. Well, that or they want to hit you up for a horse at Christmas.
Warner Archive brings National Velvet to Blu-ray in a release that I thought could've been a little fuller. The Blu-ray features no special features. However, you get rather impressive A/V Quality for a movie that spent decades on the matinee circuit. Plus, that DTS-HD 1.0 master audio mono track kept everything clean and closer to original exhibition. I'd recommend a purchase.