Adult Swim's The Venture Bros. is back and this time, in an all-new movie, The Venture Bros.: Radiant is the Blood of the Baboon Heart. This animated movie picks up after the events of the shocking season 7 finale, where a nationwide manhunt for Hank Venture leads to untold dangers and unexpected revelations. In addition, The Monarch is out for Dr. Venture's blood while an imposing evil from the past reemerges to wreak havoc on the Ventures, The Guild, and even the Monarch marriage.
The movie promises to take viewers on a thrilling adventure, where it will take friends and foes alike to restore the Ventures' world to order or end it once and for all. The film will feature the voice talents of James Urbaniak as Dr. Venture, Patrick Warburton as Brock Samson, Michael Sinterniklaas as Dean Venture, Chris McCulloch as Hank Venture, and Doc Hammer as Dr. Mrs. The Monarch.
The Venture Bros.: Radiant is the Blood of the Baboon Heart also stars Nina Arianda as Mantilla, Clancy Brown as Daisy and Red Death, John Hodgeman as Snoopy, Hal Lublin as Clayton, Jane Lynch as Bobbi St. Simone, Charles Parnell as Jefferson Twilight, Jay Pharoah as Nuno Blood, Steven Rattazzi as Dr. Orpheus, JK Simmons as Ben, and Dana Snyder as The Alchemist.
The movie is written and executive produced by series creators Doc Hammer and Jackson Publick, with Publik also directing. The film is produced by Titmouse, Adult Swim, and Warner Bros. Discovery Home Entertainment and will be available later this year.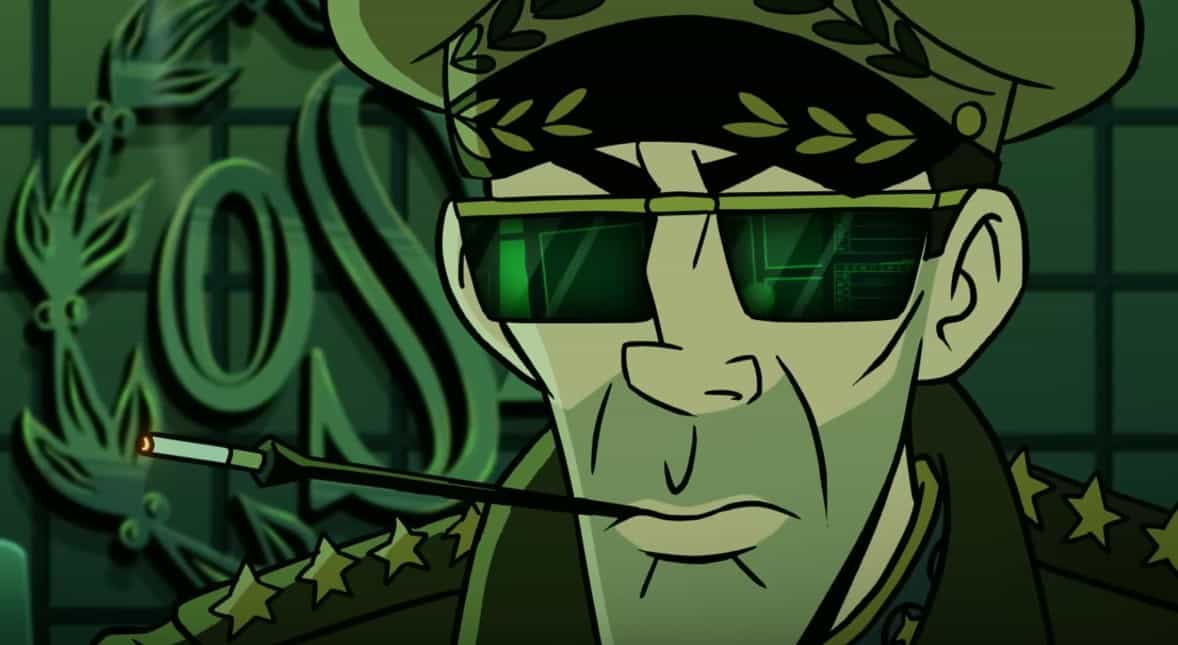 The Venture Bros. originally premiered on Adult Swim in 2004 and ran for seven seasons, winning numerous awards, including the Best Animated TV Series Award at Cineme 2003 and the Chicago International Animated Film Festival.
Fans of the series can look forward to this new movie and its promise of an exciting adventure filled with unexpected revelations and dangerous pursuits. Stay tuned for more updates on the release date and how to watch The Venture Bros.: Radiant is the Blood of the Baboon Heart.