We figure it will take one more review blast to get everything caught up for Summer 2022. Here goes nothing.
Grease 2 gets a sweet Steelbook courtesy of Paramount today!
Grease 2 has a strong cult following. I just don't get it. But, I'm the weirdo that likes Shock Treatment more than Rocky Horror Picture Show. Sometimes, the sequels develop a cult following even if their ties to the original were super thin. Also, it's cool to see a time when Maxwell Caulfield and Adrian Zmed were almost a thing.
I also find it quite impressive that Grease 2 was given a Steelbook release for its Blu-ray debut. Normally, older films don't get this much love unless they are studio staples. Still, I'll take it and the A/V Quality is quite sharp.
While I was doing disc lookups, something dawned on me. This movie got a standalone release right before the Pandemic kicked off. Well, it'll be a Steelbook debut. One more review blast continues!
The Contractor is available on 4K UHD from Paramount today!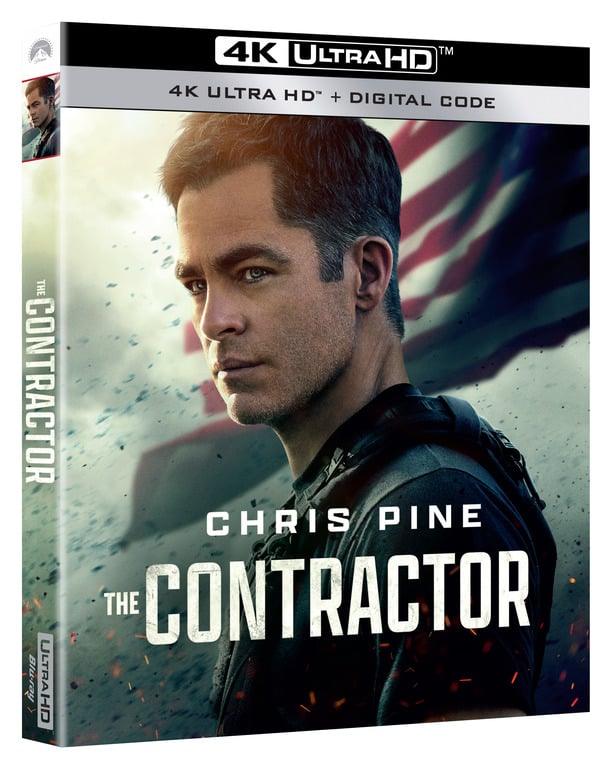 The Contractor is the latest Chris Pine flick to slink in and out of theaters. For some reason, the guy can't catch a break without Star Trek or Wonder Woman tied to him. While The Contractor has an amazing cast, this is the kind of movie that every mid-range actor has been doing since the early 1990s.
They are a Special Forces operative with emotional baggage that is willing to protect those close to him. It can be a Seagal movie, a 12 Rounds sequel or whatever this is and it's all the same movie. The 4K UHD 2160P transfer is the real deal here. Hell, the depth onscreen pops so deep.
It's just a DTS-HD 5.1 master audio mix, which I was surprised to hear. It wasn't the biggest movie, but I expected Dolby Atmos at minimum. One more review blast continues!
Eraser Reborn arrives today from Warner Brothers on Blu-ray and DVD!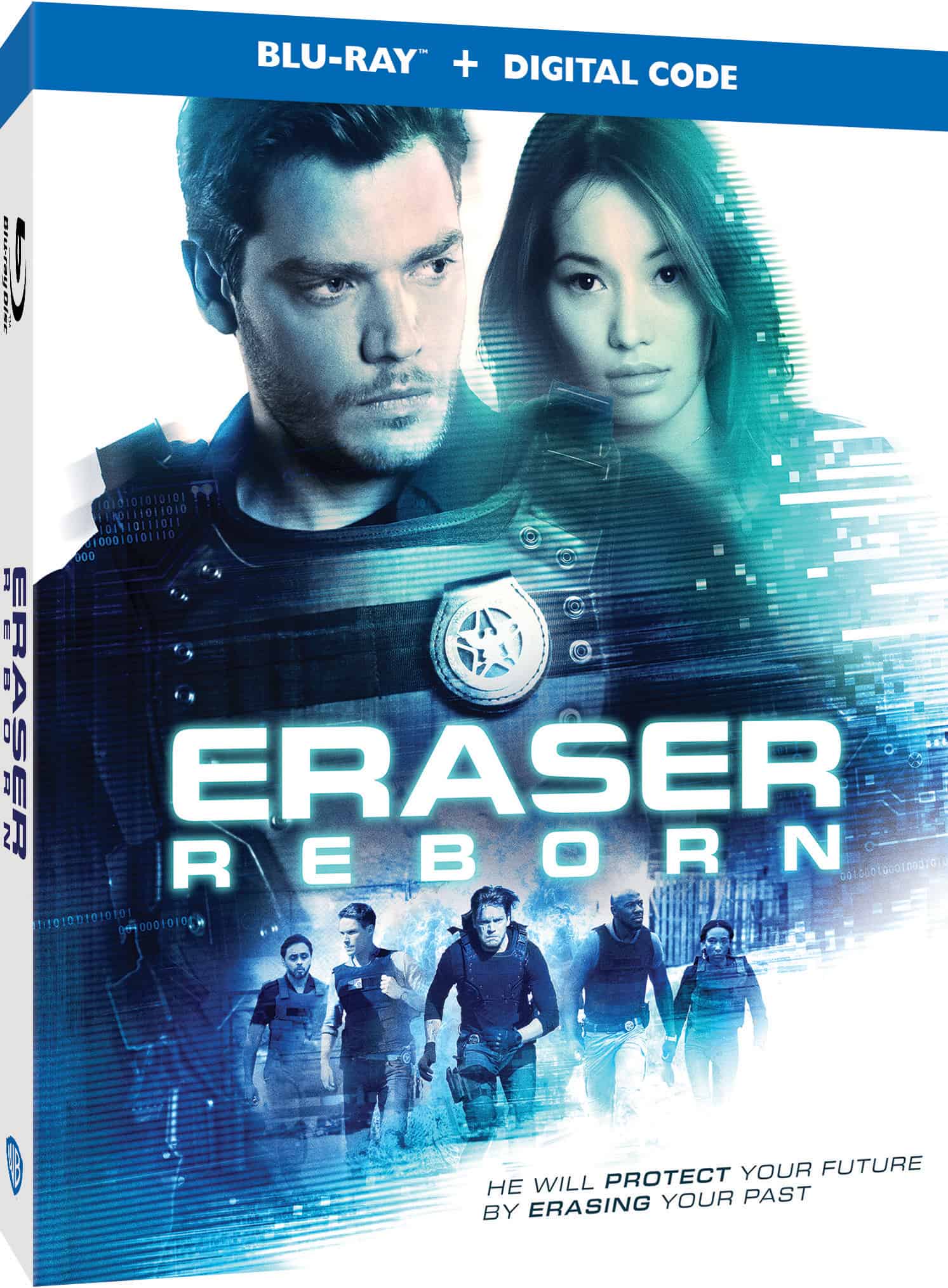 Eraser Reborn is a movie that exists. Having seen the original film in theaters, I never thought that WB would revisit it 26 years later. I broke my hip typing that. While watching the Blu-ray for one more review blast, something struck me. Fans of older cinema should appreciate the studios finding new ways to bring back old IP.
However, why choose Eraser? The action moves to Cape Town, South Africa and it feels not unlike Cinemax cult series Strike Back. It moves in a way that plays different than the first film. However, I checked in with the site's B-action movie fans and it hit all the right notes with them.
This Blu-ray comes with one making-of featurette as one more review blast continues.
Ninja Badass streets on Blu-ray on June 14th from Bayview Entertainment
Ninja Badass is the kind of movie I love checking out, but it's always a mixed bag. What once were SOV movies have now turned into something more reflective of the digital age. As one more review blast continues, I wanted to feel if director Ryan Harrison captured that same sort of gold here.
Let it be known, Ninja Badass is the best movie about Indiana since Hoosiers. That's pretty good for the state to do something worthwhile twice in 36 years. Normally, it takes them much longer than that. Harrison takes his past technical work and finds a way to mine the big budget beauty out of a seemingly thin production.
But, if something like Ninja Badass looked too glossy, it would turn people off. You feel the kinetic energy of Crank at times, yet so much of the scenes have a Troma feel. What's so great about the film is that it's not lampooning the source material, so much as riffing on it in a unique way.
The movie is exclusively available on Amazon VOD on June 14th. Other digital platforms will get it on July 12th. One more review blast continues!
Raiders of the Lost Ark gets a 4K UHD Steelbook from Paramount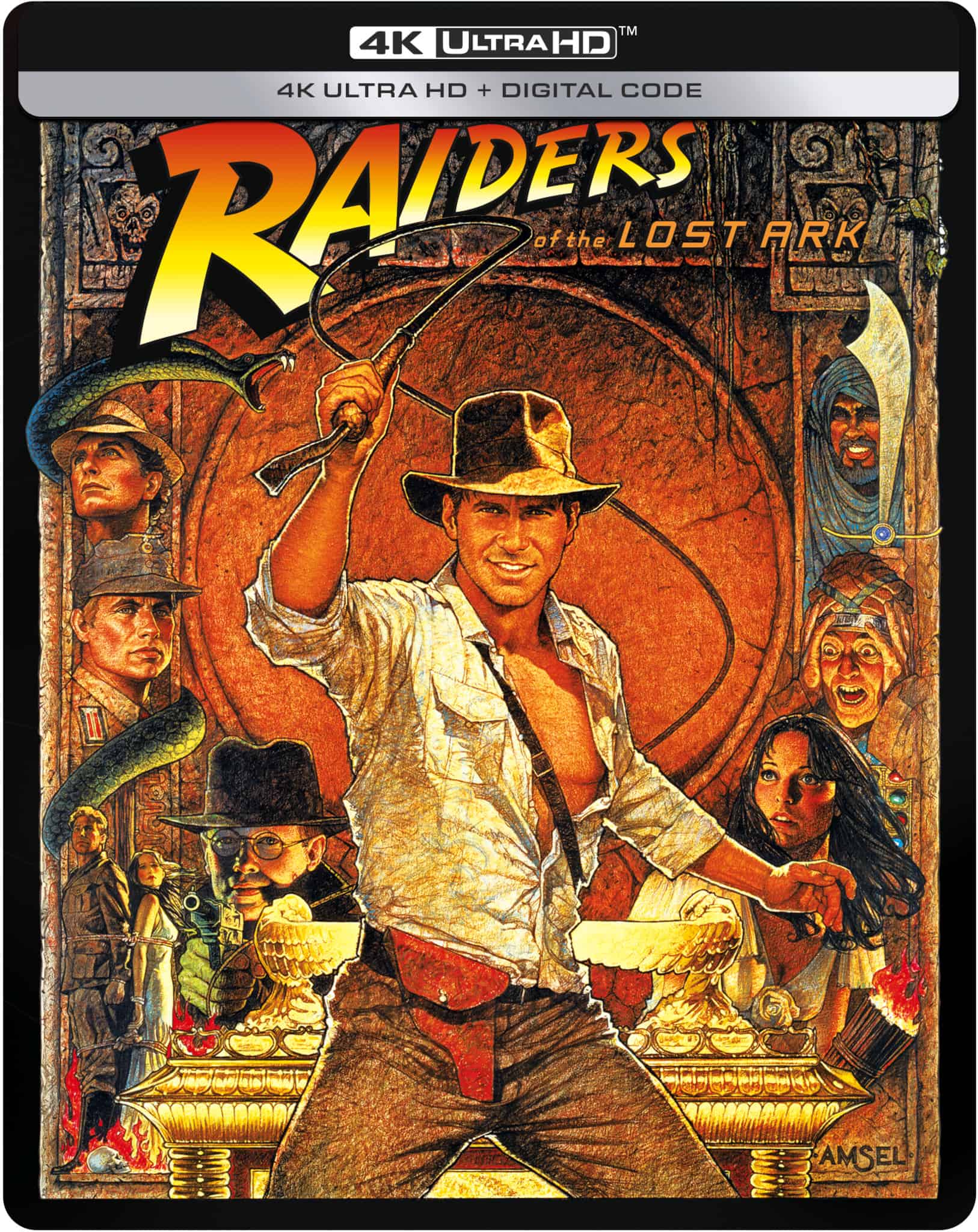 Raiders of the Lost Ark gets a steelbook individual release apart from the four film bundle that hit awhile ago. This is one of the discs we've been using to test out the new AV Theater updates. You really notice the HDR on the disc popping in the big FX moments and during all of the Egypt sequences. It's the same disc as the release from last year, but you get that Steelbook…so enjoy that.
One more review blast continues!
Wayne's World also gets a Blu-ray steelbook from Paramount
I feel like I've talked about this Wayne's World release so much that I might as well do a full-fledged lengthy review. But, so much of one more review blast is about getting everything caught up to present. Basically, everyone loves a good Steelbook. While I hate feeding the collector market, I also want to see older cinema do well.
The special features are a commentary and featurettes ported over from the last few home video releases. Plus, you get a sweet Digital Copy. I'd recommend a purchase. One more review blast continues!
The Fabulous Baker Boys gets a MVD Rewind Collection release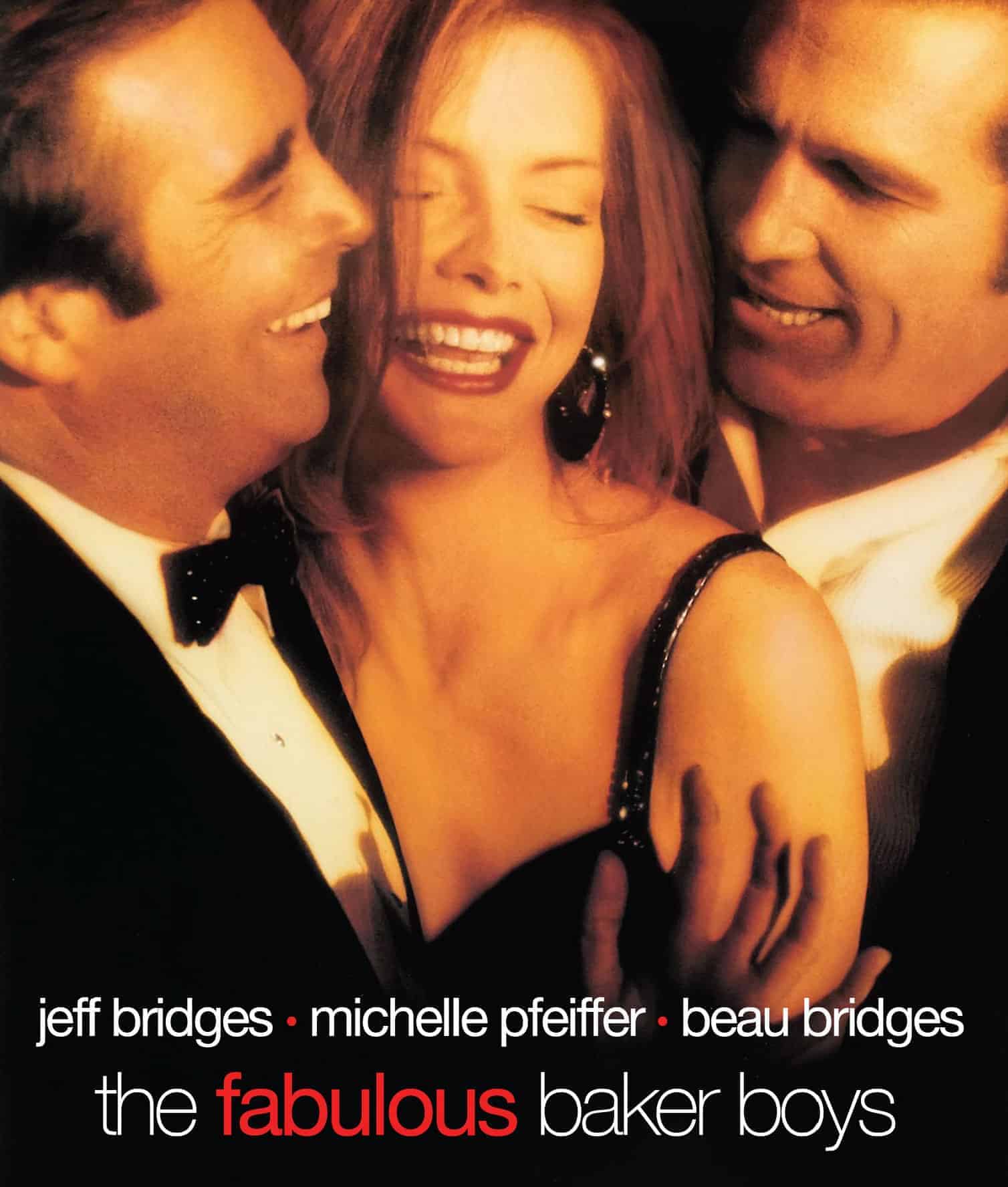 Honestly, I think I have a Twilight Time Blu-ray of this one. Oh wait, I do. When comparing the discs, they look fairly identical. Hell, the special features are virtually the same. You even get that isolated music and effects track that used to be a Twilight Time staple.
As one more review blast continues, we're going to keep encountering double dips like this. Hell, the commentary track is an exact port from the Twilight Time disc. I'm comparing the discs so far on both screens and I'd go so far as to call it the same disc. Do with that what you will. One more review blast continues!
Trekkies hits Blu-ray for its 25th Anniversary from Shout Factory
Trekkies is a film I saw during its initial theatrical release. The theater only had 7 people in it including me and 3 walked out on it. Paramount Classics struggled to find a way to break through outside of the arthouse circuit. So, this is going to be one of the first times many Trek fans will get to see this film.
This was one of the rare documentaries to get a mainstream theater run back in the 90s. I want to say they were trying to ride the wave of Insurrection with this one, but my old brain is botching the release schedules. If shot in the modern day, it would be something Paramount would use to promote whatever Trek show is heading to Paramount Plus.
You get a new special features where Denise Crosby and the director looking back at the film. There's also a trailer as one more review blast continues.
20,000 Days on Earth gets re-released to Blu-ray via MVD and Giant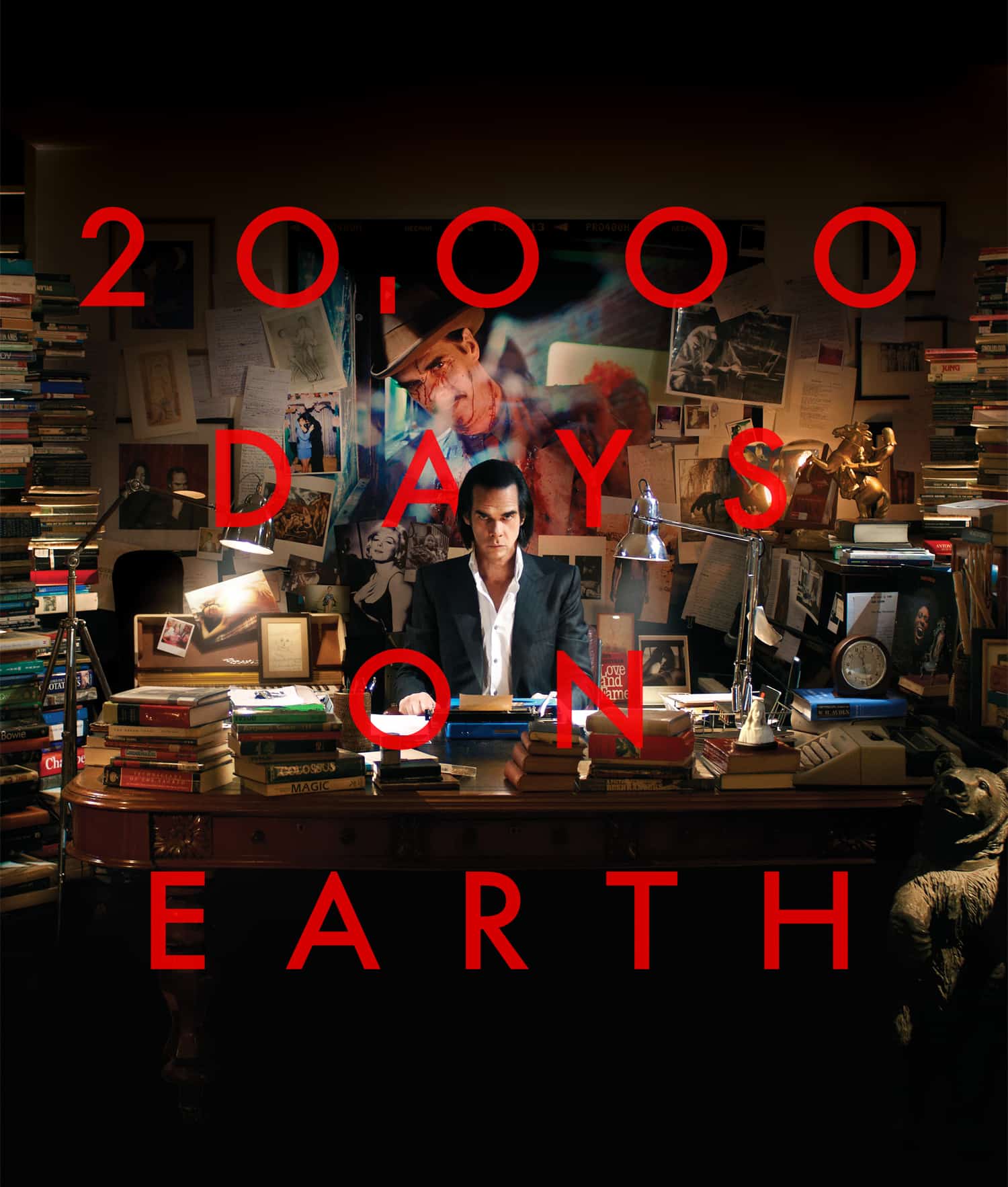 20,000 Days on Earth was a Nick Cave documentary that had a Blu-ray release from Drafthouse Films. Now that outlet is closed, Giant has picked up the rights to a lot of those early Blu-ray releases and teamed up with MVD. I'm comparing this disc to the one on my shelf and it's virtually identical.
Well, except for the fact that you only get the trailer as the sole special features. All of the features off the old disc are long gone. So, if you just want the movie…you're fine. If you're a completist, head to eBay. One more review blast continues!
Wild Things hits Blu-ray and 4K UHD from Arrow
Wild Things is an amazing look disc for an underseen film. As one more review blast continues, I wanted to make sure we talked about it before the pending lengthy review. For now, we'll talk about the stellar discs that Arrow put together.
I could have easily split one more review blast into a 4K and 1080p bit of coverage. But, most of the special features are the same with the variation being in the feature presentation A/V Quality. Both are amazing and among the best of 2022.
The best of the special features are the brand new interviews and commentary. When compared to my early 1st generation Blu-ray from SONY, time and technology has increased to provide for quite the disc. Seriously, if you still have that old SONY Blu-ray, send it packing.
True Romance and To Sleep So As To Dream on Blu-ray from Arrow
True Romance is finally getting a US Blu-ray and 4K release. We're going to do standalone coverage on the 4K disc soon after this. If we have time, we'll also slide in a look at the UK disc that another DiscTwitter person told me to pick up from Diabolik months ago.
Basically, the Arrow US disc is virtually identical to the UK release. For some reason, the 4K restoration on these transfers feel fresher. It's something that I need to see when I do the US vs. UK comparisons to hammer it down closer.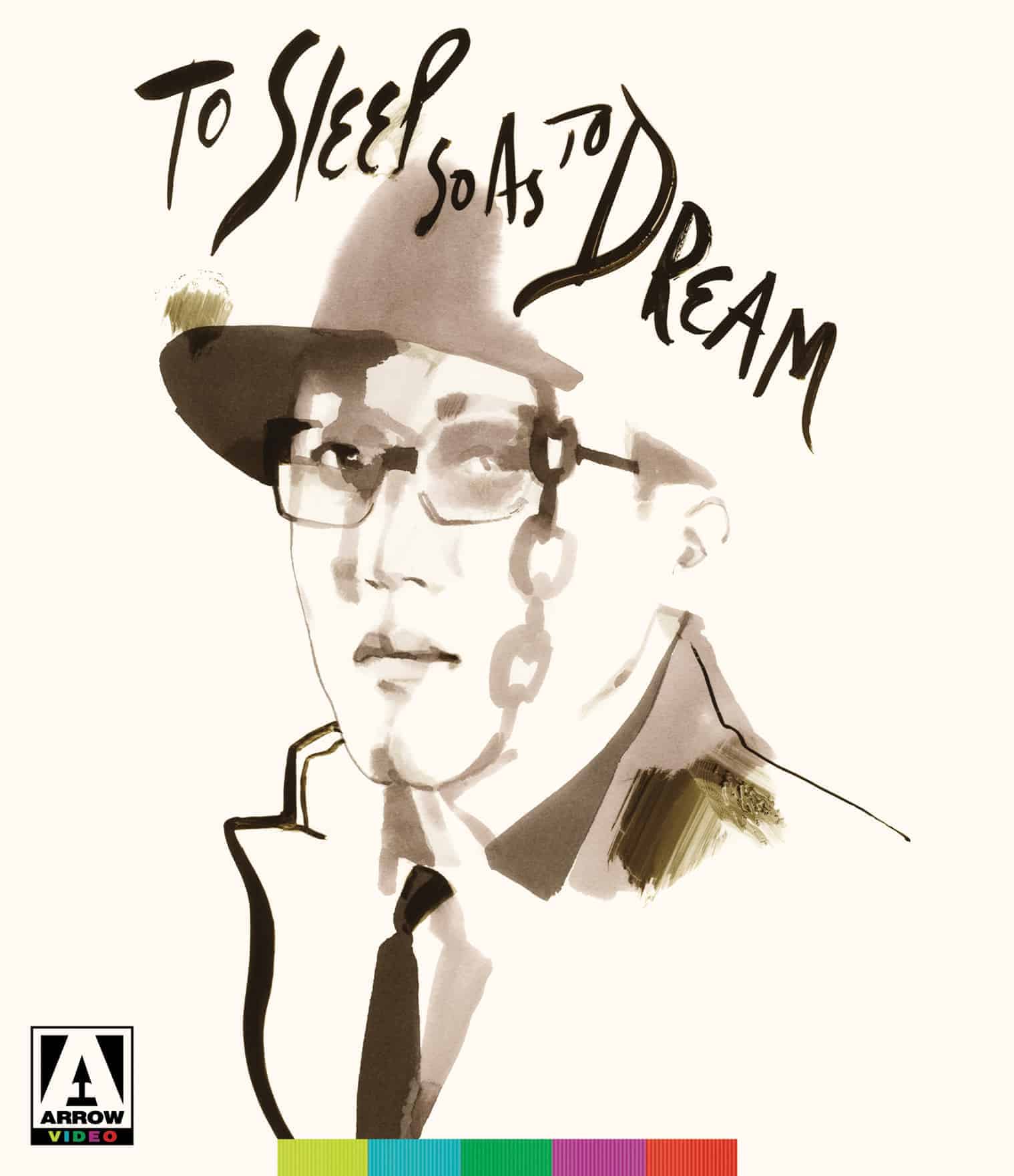 To Sleep So As To Dream is another reason I kinda need to stop doing one more review blast. Mainly, because I feel like I keep talking about the movie in chunks. It was Hayashi's first film and it's making its Blu-ray debut. Naturally, this will fall on dead attention for the average viewer.
What's so cool is to see a guy that found a second career over at Konami, defining his cinematic taste early on in the mid 80s Japanese cinema. It's not like it was a dead time for movies over there, but you would see more genre films and indie productions slip into the cracks. The special features range from commentaries, featurettes and more.
Scarf Face arrives on June 14th from Indiepix
Scarf Face is a new documentary that examines the current state of competitive eating. You get to see Joey Chestnut and Takeru Kobayashi. From there, up and coming eaters get their moment to shine. Watching professionals explain their process for anything is super fascinating to me.
The DVD comes with a commentary, extended scenes, outtakes and an unused interview. I'd recommend checking it out.
Finally, Curb Your Enthusiasm: The Complete Eleventh Season hits DVD on June 14th!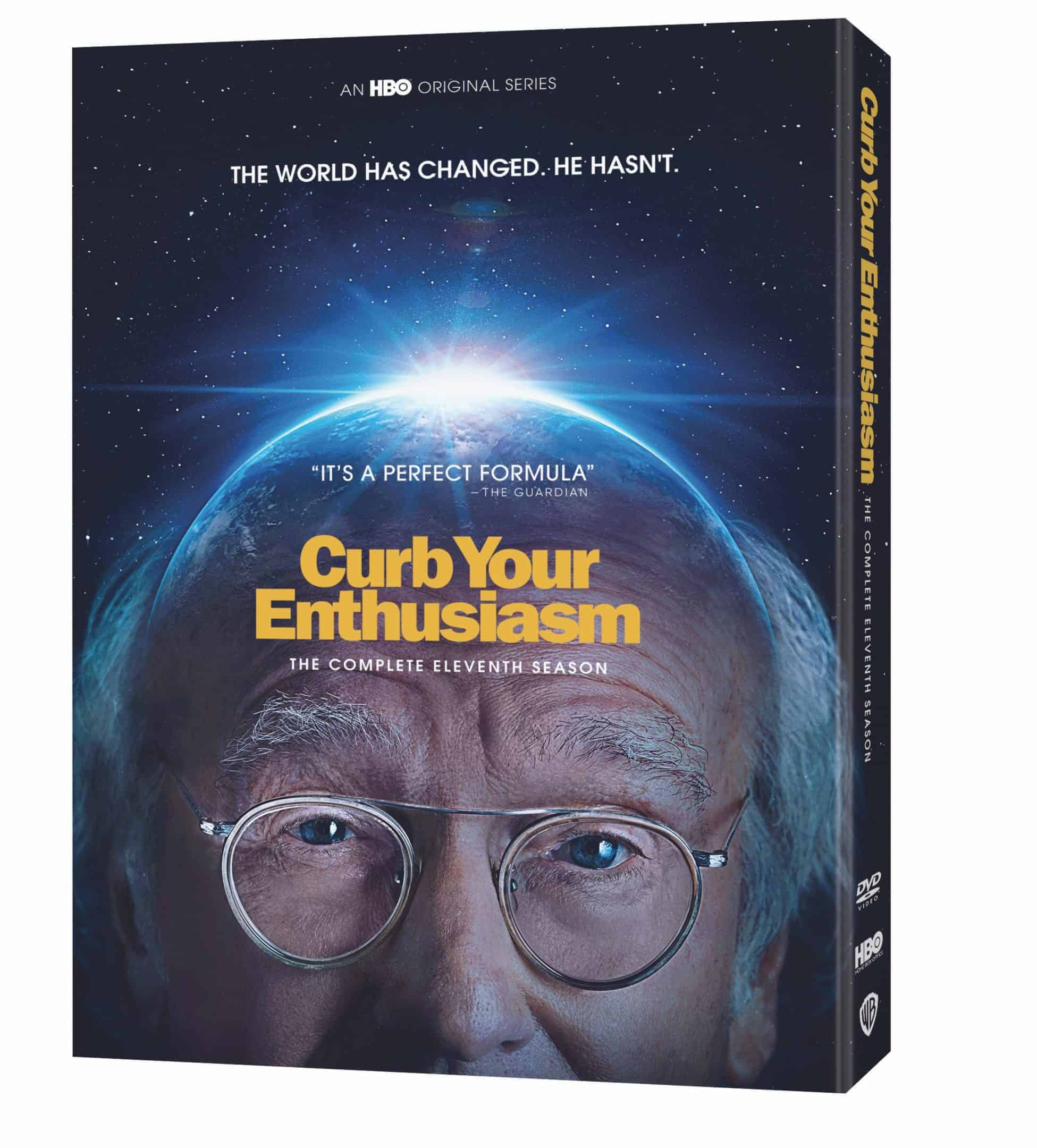 Curb Your Enthusiasm: The Complete Eleventh Season concludes one more review blast. It's weird seeing these releases come to DVD when every other options available has at minimum a 720p HD presentation, but more than likely 1080i. While you can't go wrong with anything Curb, you get to watch Larry deal with short fences, watermelon troubles and even Seth Rogen.
The DVD comes with no special features. But, there's the crazy thing about it. The episode guide and all of that chapter information is on the inside of the DVD cover art. I've never seen that before. Well, if I have…it's been ages.
This has been one more review blast!