I would love to regale you, the fine reader, with details of how Harley Quinn: Birds of Prey née Birds of Prey: And the Fantabulous Emancipation of One Harley Quinn looked visually stunning in the Regal ScreenX format. Unfortunately, while the auditorium was equipped with the ScreenX technology that extends the viewing field to include the theater walls, for whatever reason my showing was in the standard format. On the plus side, I was so engrossed in the actual film I didn't realize it was in the standard format until halfway through the runtime.
I have never been a big fan of Harley Quinn, although this is more of an indictment against the cult following than the character itself. Paul Dini basically manifested his perverse desires when he created Harley for Batman: The Animated Series as a sidekick for the Joker. Her whole schtick was to be a deranged punching bag for the Clown Prince of Crime.
Arleen Sorkin, who not only provided the voice but also the inspiration for Harley, is largely responsible for making the character much more than a cameo appearance. "Mistah J" is synonymous with the character and that shrill twang has been a staple as Harley made the transition to comics, video games, and film.
David Ayer's Suicide Squad is hot garbage, but Margot Robbie's Harley was definitely the standout. Yes, I rolled my eyes back into my skull during the Hot Topic-approved flashbacks of how she fell (quite literally because subtext is verboten) for the Juggaloker, but the film only comes alive when she was on screen. Just watch a YouTube compilation of her scenes in Suicide Squad instead of wasting 134 minutes of your life on that dreck. The film inexplicably became a box office hit, and Robbie used her clout to two Harley-centric follow-up films in the pipeline, Birds of Prey and Gotham City Sirens.
Birds of Prey, written by Christina Hodson and directed by Cathy Yan, is a massive step up from Suicide Squad and it pains me to see it die on the vine with lackluster box office numbers. It features some of the strongest fight choreography this side of John Wick. Seriously, it's something to behold. No frenetic editing to force a sense of kinetic action. Long shots with the character fully in-frame just decimating goons with weapons and acrobatic takedowns. If for nothing else, this should be seen in a crowded theater to experience the reaction to the carnage on display.
Margot Robbie is once again wonderfully magnetic in the lead role, but she is nearly upstaged by Jurnee Smollett-Bell as Black Canary. Smollett-Bell is phenomenal, and holds her own against the rest of the cast. As a testament to how great she is, when Robbie recently did an episode of First We Feast: Hot Ones, Smollett-Bell joined a few members of the cast to sample the chicken wing with the hottest sauce the show offers. Everyone else was gagging and crying, while Smollet-Bell not only finished her wing, but knocked out the wings of everyone else.
Ewan McGregor is suitably slimy as Roman Sionis. He really cuts loose and has a good time chewing scenery. Rosie Perez was an inspiring choice as the world weary GCPD Detective Renee Montoya. She really goes all-in on the physicality of the role and has a nice rapport with Smollet-Bell. Mary Elizabeth Winstead plays against type as a rather robotic version of Helena Bertinelli.
It's almost as if she is playing a traumatized child who woke up in a grown woman's body and doesn't really know how to maneuver through the world. The one character that didn't work for me was Chris Messina's version of Victor Zsasz. He is basically the Renfield to Sionis, and it's rather one-note and cringey. I may be biased because I adore Anthony Carrigan's portrayal in the campy masterpiece GotHam.
Time will tell if the title change has any bearing on the film finding legs at the box office. Regardless, Harley Quinn will return in James Gunn's The Suicide Squad. As it stands David Ayer recently stated that Gotham City Sirens is on hold, which is great news for me because he needs to stay far away from a fun property. I had a great time and I wish more people would seek it out and signal to DC that grimdark isn't the way to move forward in their patchwork cinematic universe."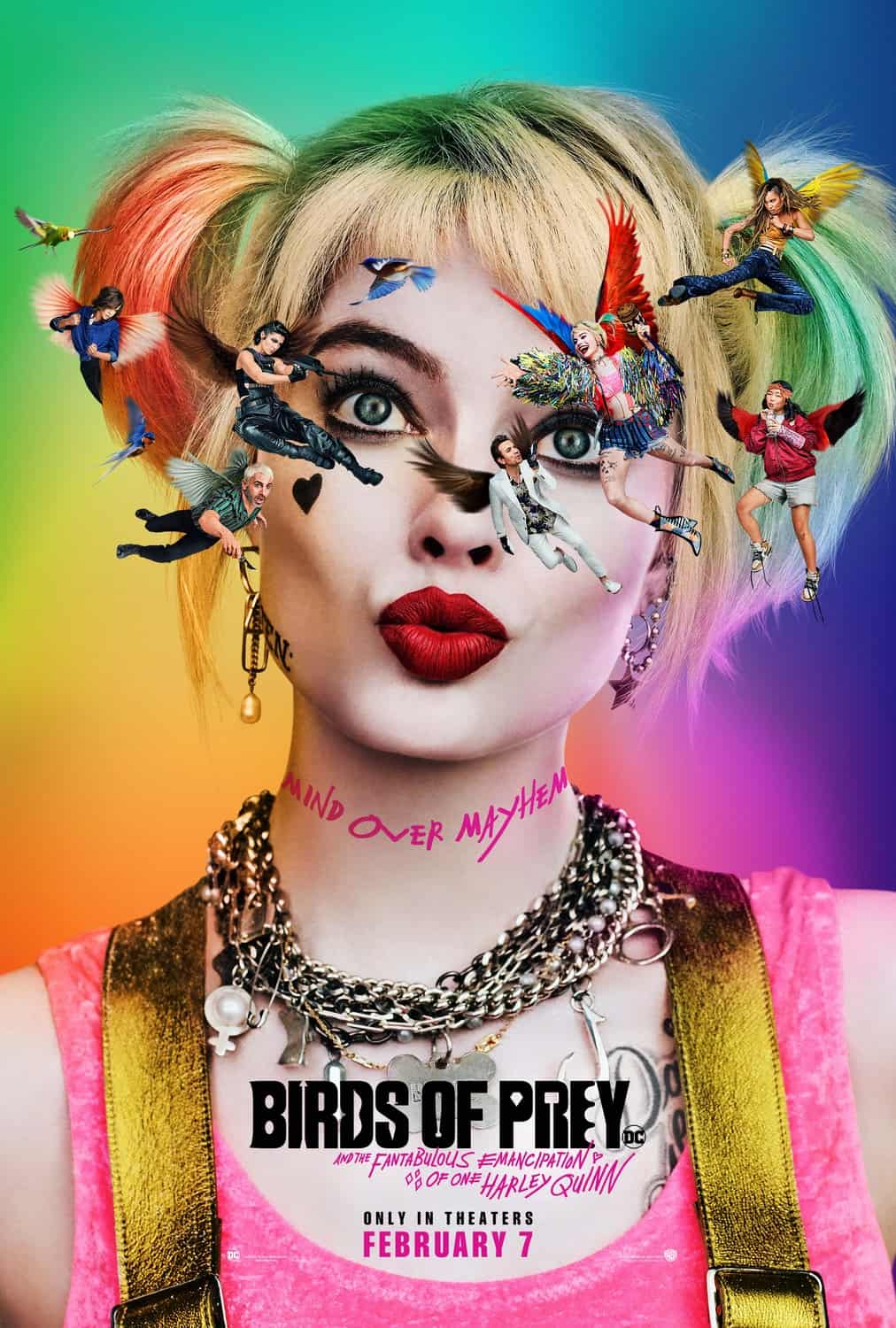 birds of prey is now available!