Gold Diggers of 1933 is famous for introducing We're in the Money into the American songbook. But, what has become of the Gold Diggers in the nearly 90 years that have followed? Arriving 4 years into the Great Depression, this was a cornerstone film of that experience. Berkeley and his fellow directors were able to mine truth in entertainment, by showcasing the real struggles of the time. Our four lead females are all living in the same apartment while their stage show is under threat of closure.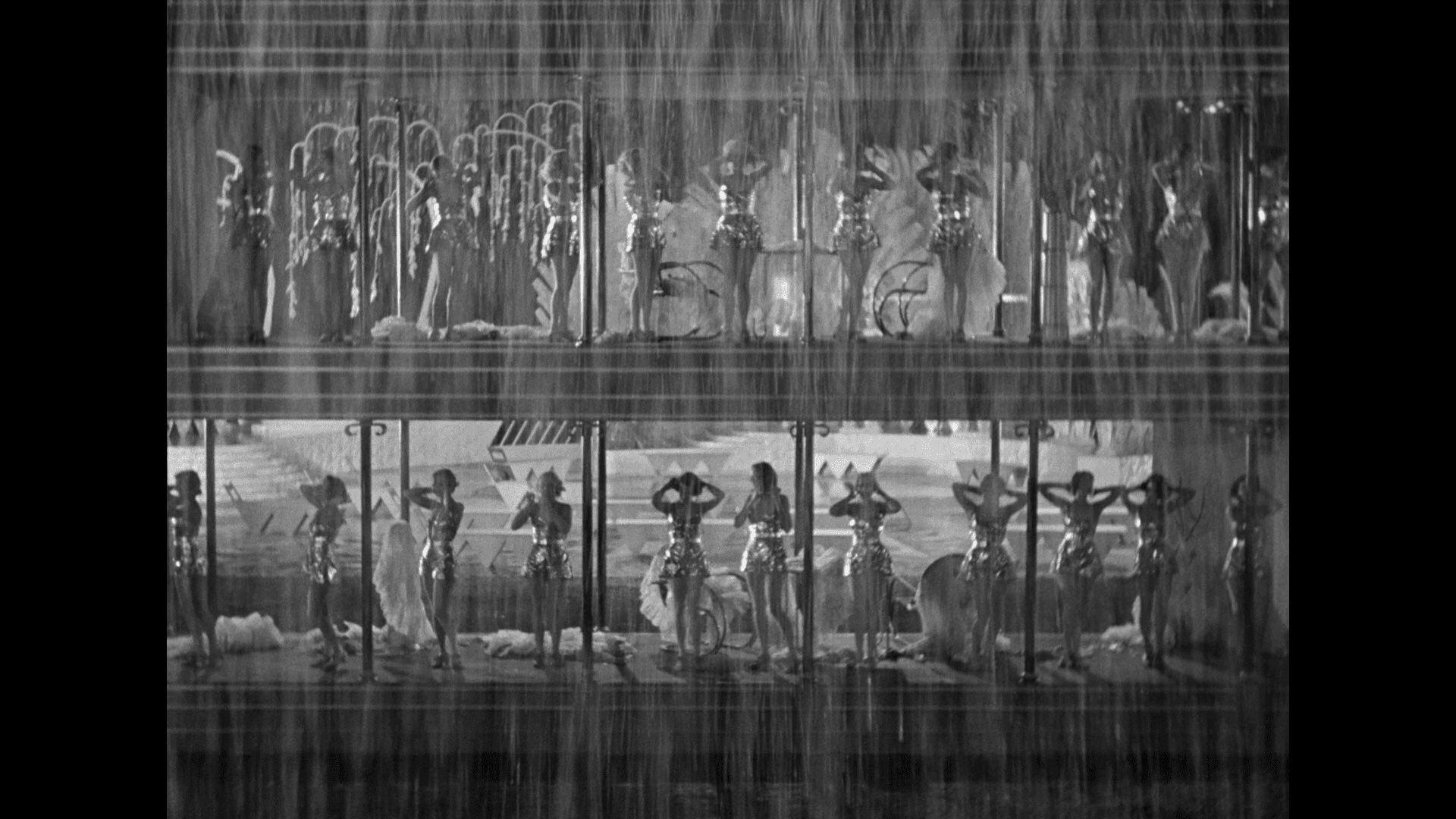 The LeRoy/Berkeley musicals are works of art. From the stunning opening number to Remember My Forgotten Man. Seriously, Forgotten Man is the greatest movie song of the first 50 years of American cinema. There's something about capturing the zeitgeist in the right moment. You get a mix of anger, a mix of weariness and the right amount of action underneath the surface.
Musicals such as Gold Diggers of 1933 play into this weird cultural sticky points. As such, the film was shot with many alternate scenes to get past regional censor boards of the time. The US Government was quite involved in Hollywood during the Depression and wanted to make sure that nothing too exciting slipped through to the masses. Crime had to be punished and America had to look in charge. Fun fact: the version of Gold Diggers of 1933 that played my hometown ended immediately after My Forgotten Man.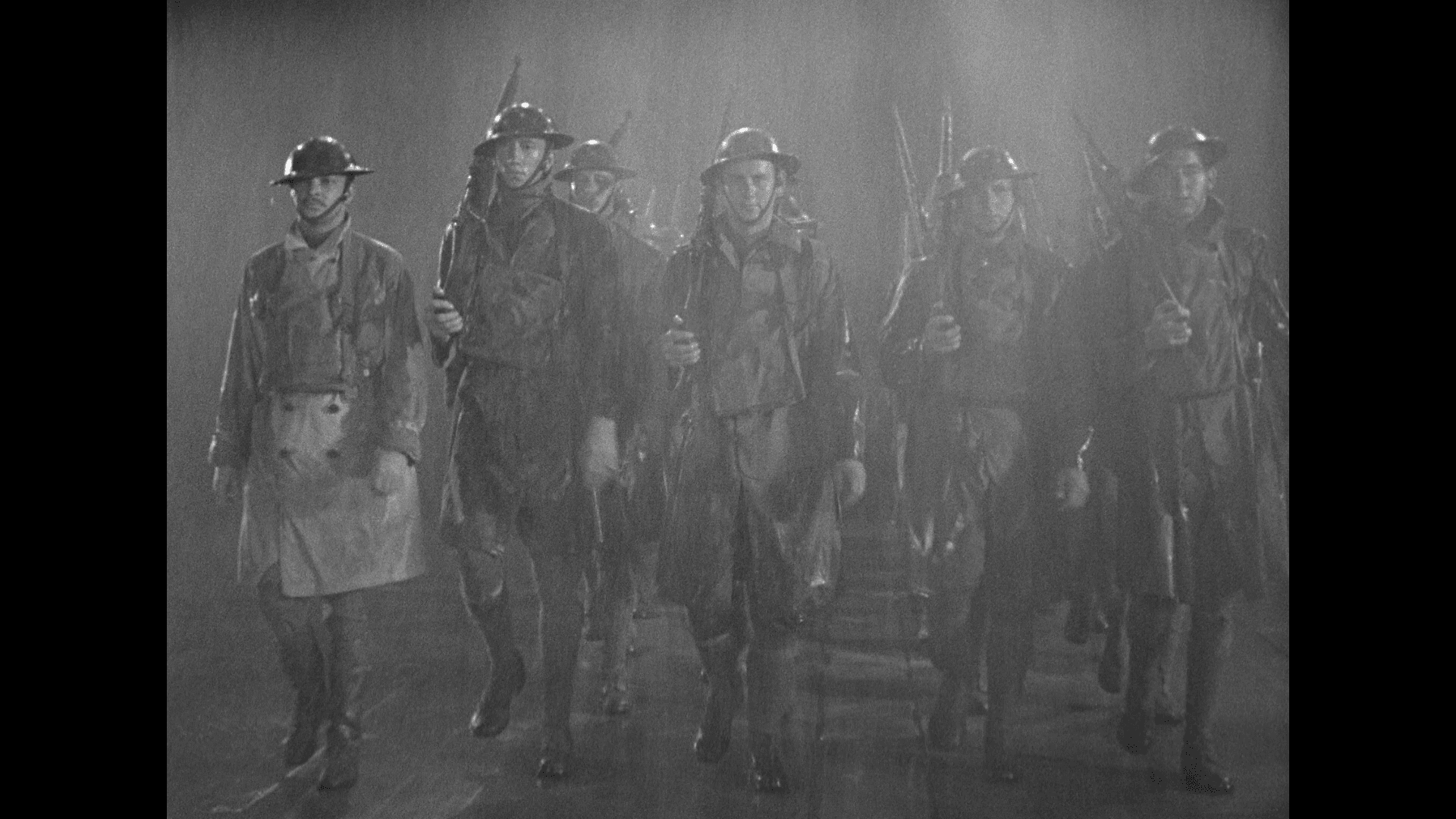 There is something about upbeat music in Depression era musicals that gets my attention. Many prints that toured the American South went out of their way to keep from resolving the Blondell relationship issue. That's why Gold Diggers of 1933 ended on the final music number. You know, the one that states that America has forgotten the veterans of World War I and sacrificed them during the Depression?
Media literacy has always been an issue in America. We will clear our brains for flashy numbers and a good song. But, how often do we pay attention to what's being said? I think about that a lot now, as I move deeper and deeper between Depression cinema and what's hitting now. It's the same sort of thing that plagues pop music.
Busby Berkeley is one of the Great American film pioneers. However, he fills in the moments that the feature directors know they can't pin down. However, he never really cared for the greater narrative. His moments would overpower the narrative and I know that people didn't care than or now. But, it's weird from a story perspective.
Gold Diggers of 1933 was never meant to be a musical. Hell, it only became a musical after 42nd Street made insane money for Warner Brothers. So, the sexy ladies in the city angle clashes brutally with these giant numbers. For those that haven't seen Gold Diggers of 1933 in awhile, tell me in detail any moment that isn't a musical number. I'll be waiting.
Something lurking under the surface of these musicals always rises to the top level. It's just that what is Gold Diggers of 1933 trying to say? Is it a mistaken identity movie? A musical about the brutality of class warfare? Or was it Warner Brothers just pandering to an entertainment starved Depression audience?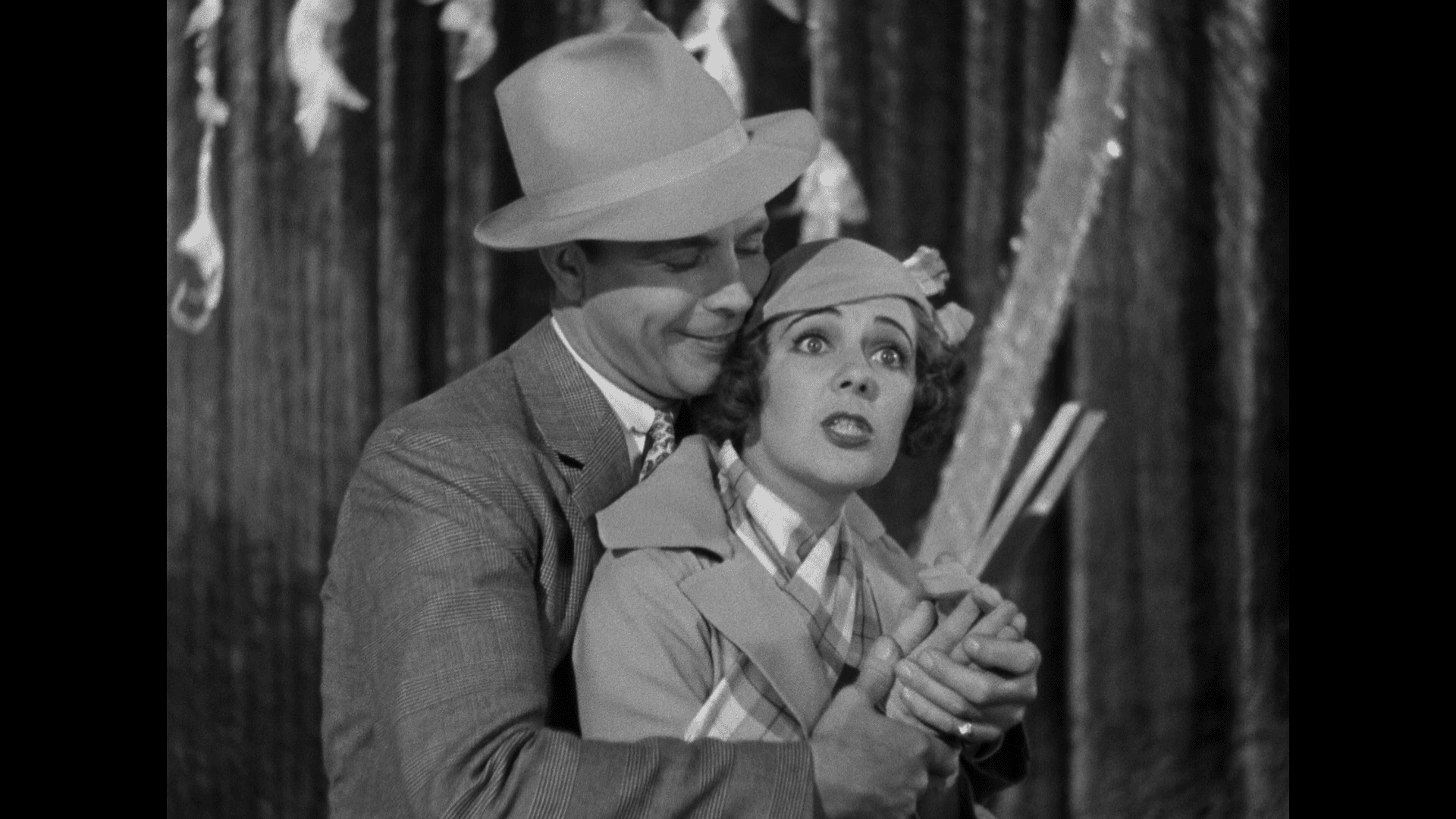 Warner Archive brings Gold Diggers of 1933 to Blu-ray with a ton of special features. You get four new featurettes, 3 vintage cartoons and a trailer as the special features. The featurettes were pretty amazing and helped to hit the points that a commentary would cover. The A/V Quality is the real winner, as the 1080p transfer makes Gold Diggers look better than ever. It's easily one of my favorite discs of the year.