Dr. Jekyll and Mr. Hyde was the first talkie adaptation of the classic Robert Louis Stevenson tale. Naturally, Paramount chose to give it a Christmas Eve 1931 release date.
Dr. Jekyll and Mr. Hyde is another story about how sex was hard
Robert Louis Stevenson is one of the all-time writing greats, even though he only wrote tales of pirates vacationing with young boys and Victorian sexual romps. One thing I noticed in both 1931 and 1941 versions of Dr. Jekyll and Mr. Hyde was that the filmmakers couldn't decide what to do with Ivy. In the 1941 version, the material becomes much more psychological and subtext.
In the 1930s, Ivy just straight up gets raped by Hyde. All of this is insane when you consider that the original novella never had an Ivy character. Stevenson always talked about the vice and debauchery that Hyde did secondhand. It was pretty common in 1880s horror novels to have people uncover things via letters, forgotten notes and scraps of paper.
Cinema is a visual format and you've got to give the yokels a reason to plant their asses in seats. Back in the Depression, nothing got people more wild than having a crazy man grabbing dames by the bare ankles. What's crazy is how you look at these early Jekyll and Hyde movies and realize how much is about sex. If that's not enough, it's about violent sex as a result of substance abuse.
Subtext wasn't really a thing in the 1930s
When watching Dr. Jekyll and Mr. Hyde, something became apparent. You can't have subtext due to the broad Atlantic style of acting and the fact that the audience wasn't as sophisticated. It's not that the average moviegoer became a genius in the last 90 years. However, it's pretty hard to drop a literary horror adaptation on people who never read. Wait…how is that different than now?
Taking the easiest element of the original story (Jekyll's broken cane), the film sets up a recurring plot element to tie together the great mystery. What keeps mesmerizing me is how Frederic March won an Oscar for this. Oh, I know it was a tie for Best Actor. It's just that where was the competition? Was it enough to play two people at once that blew away the crowd?
All of this ties back to the main point. Basically, people just want a scare and a mystery. Anything else layered on top of it all was just extra. Honestly, I'm stunned that the film lasted 96 minutes. Given how thin the approach was based on top of being a novella adaptation produces something that almost feels against its own nature. Oh well, it's still a classic you need to see at least once.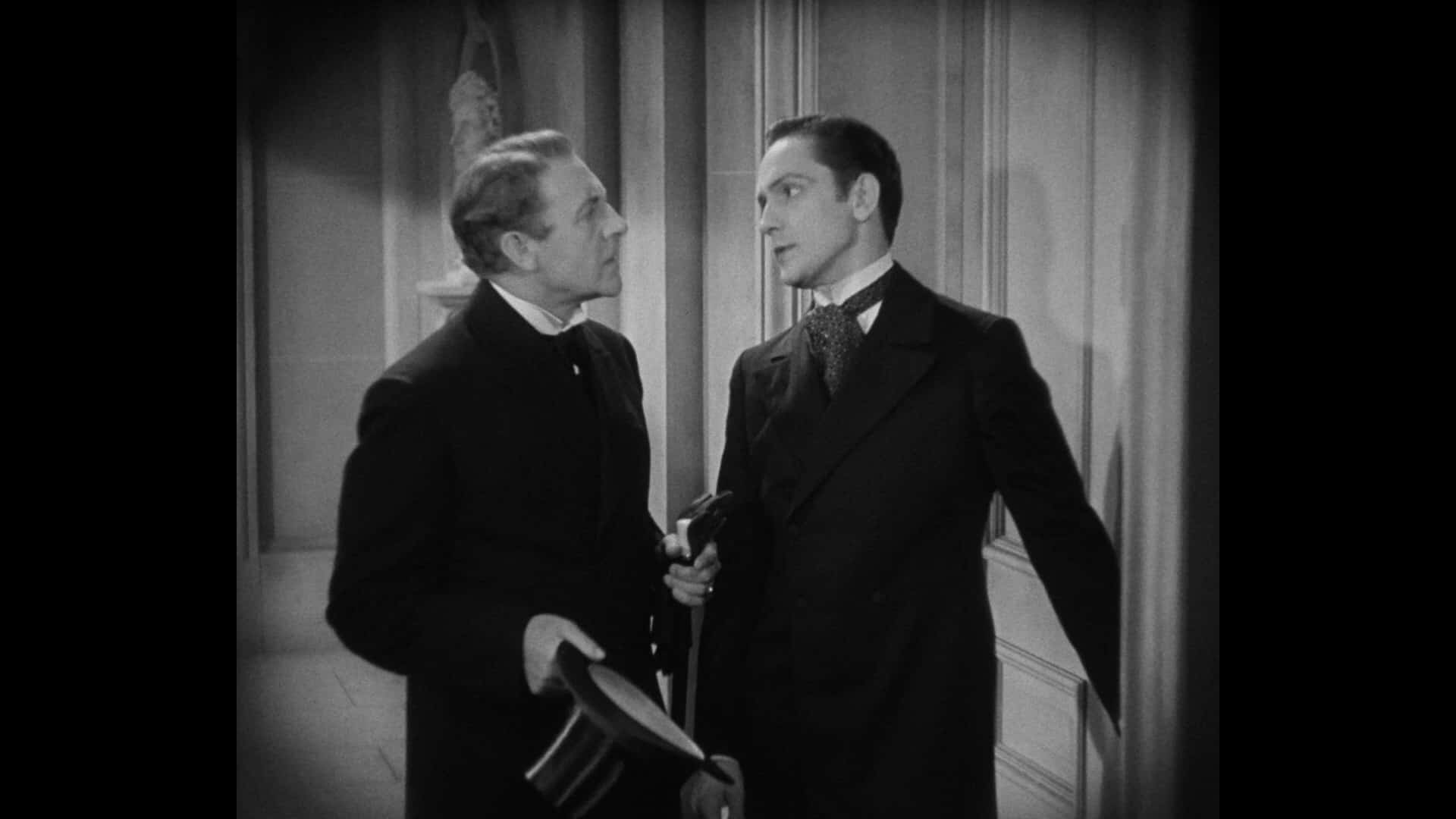 Warner Archive released 2 Dr. Jekyll and Mr. Hyde discs in 2022, which was better?
Warner Archive has put together another stunning Dr. Jekyll and Mr. Hyde Blu-ray for 2022. The 1931 version gets two commentaries that pack a ton of historic information. You also get the original radio broadcast. I like that it gets included, but it's not something for everyone.
The A/V Quality is the selling point here. Seeing how that early talkie style gets shown with the warmed up 1.19:1 edges is a sight to behold. It evokes German cinema of the period and the tech choices studios made to hide the mounted microphones on a set. If you didn't know why that aspect ratio was used for years before Academy Ratio, now you know! The DTS-HD 2.0 mono track is also pretty solid.