Dr. Jekyll and Mr. Hyde 1941 is so odd. But, Jekyll and Hyde always had some weird film adaptations. The way MGM approached the material in 1931 and again in 1941 was to make the lead into a good guy. That's pretty hard when Tracy has to disappear for an implied rape scene. Oh, I'm getting ahead of myself. Basically, both versions MGM shot of Dr. Jekyll and Mr. Hyde as a way of showing that great intentions lead to bad things.
Dr. Jekyll and Mr. Hyde 1941 shows its lead as a hero trying to save the people of London from their own maladies. When he takes his experimental serum, it's no different than what happens to the comic book heroes that would follow Stevenson's primary example. Except they don't tend to end up raping Ingrid Bergman. Did I forget to mention that Hyde keeps a relationship with Bergman after the incident and keeps abusing her?
Spencer Tracy is the definition of Old School star, so it's hard to hang all of that on him. Thankfully, a little makeup and messy hair takes the blame. Which isn't terribly far off from the source novel. Originating as a popular fiction from the Victorian era, Dr. Jekyll and Mr. Hyde 1941 thrives in highlighting the mental side of the character. It's less about being a giant monster and more about being aggressive and horny.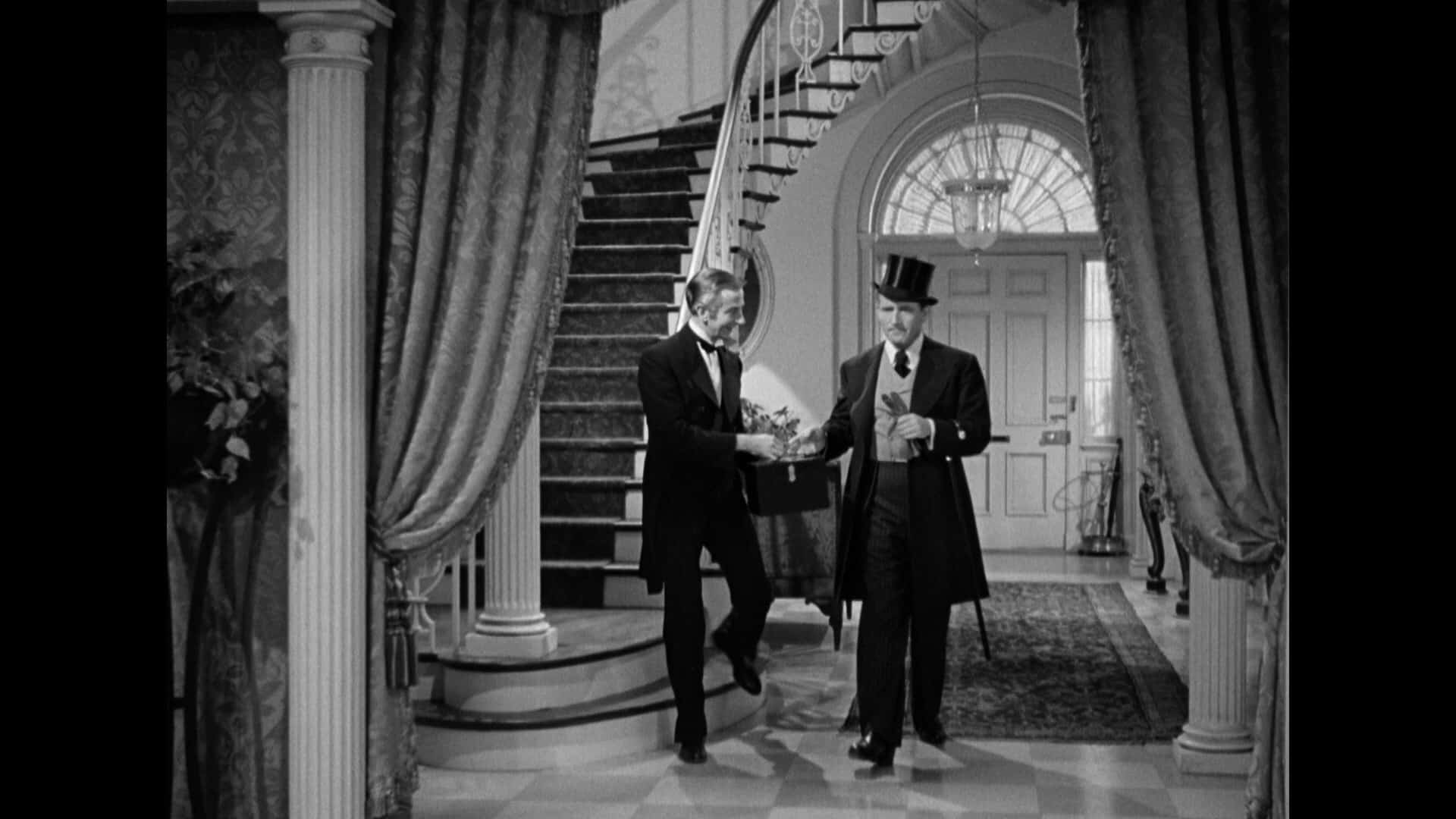 What is it about the classic Stevenson tale that struck the Golden Age of American cinema so odd? Both eras played well into keeping yourself under control. But, the Dr. Jekyll and Mr. Hyde 1941 version really hammered down how Jekyll and Hyde got individual women. What that means for Bergman and Turner is so damn strange. But, it was the summer of 1941 and times were different.
Subtext is a tricky thing. Lay it on too thin and the dummies move on past it. Slap it on too thick and it becomes a Stanley Kramer picture. Dr. Jekyll and Mr. Hyde 1941 does nothing too dissimilar from the source novel, but it dares to make an urban romance about a guy that drinks drugs. No one questions Bergman getting slapped around or Lana Turner taking a back seat to her father getting murdered. Dr. Jekyll and Mr. Hyde 1941 just lays it all out there and says deal with it.
Warner Archive brings a trailer as the sole special feature. I'm not sure what else you were expecting. For ages, Warner Brothers always released the 1931 and 1941 versions as a double feature DVD. Did they do a Warner Night at the Movies on that one? I don't remember.
In regards to A/V Quality, I expected this one to look a little better for being a Best Cinematography nominee. There are several shots that looking amazing, but it plays a little too dark at times. Oh well, it's still worth checking out.